Advertisements are a way of promoting the business. Ads are displayed between the applications to deliver general messages and promote an item to the app's visitors or a website. This item can be a physical entity, an application download, or any other. These ads remain an earning source for the sites but annoy users. Most applications charge the users if they want the app to be ad-free. Thus, you must know about this free best ad blocker software now!
The best ad blocker for P.C. are:
AdLock
CyberGhost
AdBlock Plus
AdGuard
AdBlock
Stands Fair AdBlocker
AdAway
Advertisers want to make more and more money by taking your data. Your data helps them in targeting you with some specific ads. Any advertisement is good unless it doesn't harm you, but some adware can prove dangerous, which is a matter of privacy concern. There is some adware used to spread malware. And whether it be transaction-based privacy or your privacy, we cannot compromise any of them. Ad Blockers are used to stop annoying ads and other fake click-baiting items displayed on websites. There are also cool adblockers like AdLock, especially for your Android device.
See also: Remove DNS Unlocker 
Top 25 Ad Blocker Software 2023
Although there are many effective and efficient ad blockers out there that you can use to block those ads, here are the thirteen best ad blocker software you should have to make your browsing faster and better.
AdLock
The ad is one of the newest but most efficient in the race. Not only it blocks the ads, but it does have several dashing features like Child safety, Parental lock, etc.
It has some tools that help you block ads on other apps and software. Apart from Chrome, Edge, and Mozilla, it can also be used on mobile phones.
The only problem is that it is accessible in Chrome but paid in others (for some features), but it's worth spending money on this.
Visit: AdLock
CyberGhost
CyberGhost best ad blocker for P.C., has a remarkable ad-blocking feature. Instead of blocking DNS requests, it works by removing the code from servers that try to pull the ads. It doesn't stop all ads but prevents malicious Adware and protects them from tracking.
The best feature is that it doesn't slow browsing speed to protect you from
various ads. This is also paid software, but it's worth the price for the quality it provides us.
Visit: CyberGhost
AdBlock Plus
AdBlock Plus is the best ad blocker for pc. It blocks ads on your web browser and any app that connects to the internet.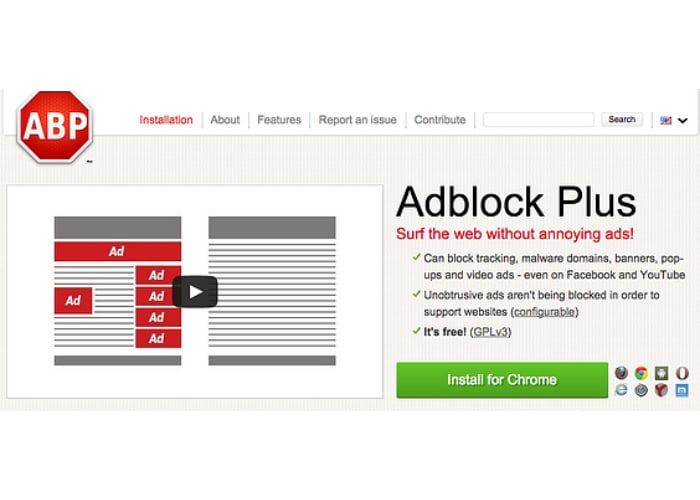 It is a simple best ad blocker for pc to install and is free to use. AdBlock is also available on phones. You can download it for Android and iOS. It enables certain pop-ups to form specific websites and allows creating your filter.
Visit: AdBlock Plus
See Also: 8 Best Facebook Private Video Downloader Websites [2022]-TechWhoop
AdGuard
AD Guard is one of the most popular adblocker nowadays. It is a desktop software used for mobile phones and best suited for Chrome and Firefox.
AdGuard not only blocks those annoying flashy ads but also protects your computer from malware by warning you before visiting suspicious sites. It is highly customizable as it offers many filters to go.
AdBlock
AdBlock is a browser extension that blocks all ads before they are downloaded to your page. You can allow a few ads that you may find helpful; the rest are blocked by default. Therefore, there is no data wastage, and you can focus on your purpose on the website.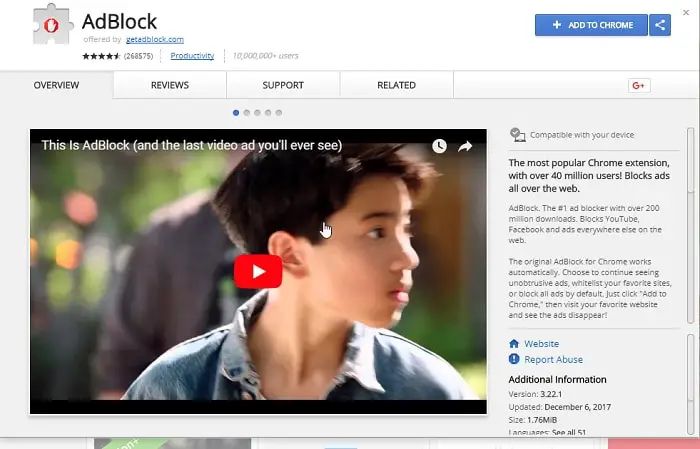 This Ad Blocker Software is even more fun when using YouTube. It blocks all the ads while playing your content; you only watch what you should watch. So, extend your browser to AdBlock and ease off your lives with annoyance-free browsing.
The best part about AdBlock is its customization and easy-to-install feature. Customization includes blocking selected ads so that you can watch the other ads. An "Acceptable Ads" feature allows safe ads to be turned off in settings if you want to block all ads.
Stands Fair AdBlocker
Chrome clients can visit Stands Fair AdBlocker for a quick, light advertisement obstructing module. The augmentation accurately does what it guarantees, blocking advertisements and pop-ups from jumbling up your program and keeping any following from going on.
Stand's Fair AdBlocker gives you authority over the kind of advertisements you can obstruct, indicating everything from autoplay video promotions to YouTube and growing advertisements. The sky is the limit from there. It can even block Facebook advertisements on the off chance that you need it.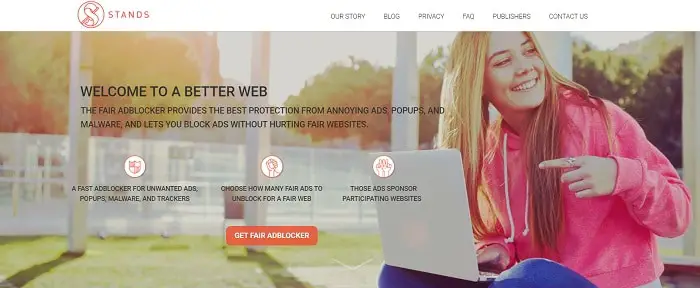 This is one advertisement blocker that doesn't adopt a seared earth strategy to its expressed reason. The "Fair" portion of AdBlocker becomes possibly the most critical factor by enabling you to permit particular kinds of promotions or even allow advertisement upheld sites you would prefer not to dupe of severely required income. This is one of the best ad blockers for Chrome you can use nowadays.
AdAway
Android clients with an uncovered gadget can check AdAway, a free, open-source, and one of the best ad blockers for P.C. that chip away at the host's document level. That way, when an application or site page solicits a specific advertisement supplier, it goes to an exact I.P. address (127.0.0.1), saving your data transfer capacity and holding you back from being spammed by publicizing.
AdAway allows you to utilize documents from an assortment of sources, or one of your making, with alternatives to boycott or allow specific locations and add your sidetracks.
It would help if you permitted introducing outsider applications (or downloading AdAway through the F-Droid application), as AdAway isn't accessible in the Google Play store.
Ghostery
Ghostery is a free, open-source Ad Blocker Software that blocks annoying ads and protects you from trackers. The best ad blocker for Chrome is also compatible with Firefox, Opera, Safari, and Internet Explorer.
It is one of the oldest and most effective ad blockers. It was created in New York and is used in almost every country.
Ghostery works as an overwriter from the data sent to the ad controller. It overwrites all the information anonymously before going to the ad controller. You can also share your private data by allowing it in the extensions' settings.
It helps you browse clean, faster, and safer. From now on, you no longer have to face annoying ads in the middle of your browsing. Feel great while navigating with the help of Ghostery. You can get your appropriate extension from the below link.
Privacy Badger
The Electronic Frontier Foundation's Privacy Badger program expansion was brought into the world from the EFF's interests in the action plans for some security instruments and advertisement blockers.
Protection Badger also works to expansions like AdBlock Plus (on which it was based), noticing the following different apparatuses that sponsors and other outsiders may use to track your online exercises and precisely hindering them from executing. Underlying learning calculations adjust to your destinations and consider any new following devices found.
While not expressly a promotion blocker, Privacy Badger likewise obstructs some publicizing, contingent upon how forcefully the advertisements track you across sites. This is one of the best ad blockers for pc you can use.
AdFender
Ad Fender helps you enhance your online browsing experience by blocking all ads interrupting your session. It blocks ads, malware, and online trackers. It enables you to hide your identity and browse anonymously, providing privacy.
Your browsing speed increases by blocking the ads because the time taken to load the ad can be used to process your request. It removes any profiling cookies to give you additional security. It supports popular browsers like Chrome, Firefox, Microsoft Edge, Internet Explorer, Opera, etc.
See Also: 4 Best Free VPNs for Chrome to Ensure Complete Safety – Techwhoop
Tor Browser
The Tor network helps anonymize your web movement by ricocheting the information you send and get through a mysterious disseminated organization of switches to thwart a typical online observation method called traffic examination, which can uncover the destinations you visit or who you're speaking with.
The Tor Browser is an across-the-board bundle that incorporates all you require to ride the net through the Tor network in a simple to-introduce convenient bundle. The bundle includes a changed variant of Firefox with security. For example, NoScript is prepared, and a programmed arrangement helps make it simple to interface with and make new Tor circuits.
You can snatch a variant of Tor Browser for Windows, macOS, or Linux in the work area. There's additionally a form of Tor Browser for Android, which replaces the past OrBot + OrFox blend suggested for perusing Tor on Android. This is one of the best adblocker browsers available out there.
Ad Muncher
Ad Muncher is the best ad blocker for pc utility available as open-source software. It blocks any unwanted pops from disturbing your browsing experience. It blocks all browsers, including Internet Explorer, Firefox, Opera, Google Chrome, Safari, Flock, Netscape, Maxthon, and Avant Browser.
AdMuncher defends your system by blocking spyware or adware that may harm your system. It removes ads, increases browsing speed, and decreases the bandwidth spent on the website. It stops third-party tracking systems and protects your privacy.
See Also: – Adblock vs. Adblock Plus. Which is better? – TechWhoop
Google Ad Blocker
Google Ad Blocker is a quick tool that blocks ads on all web browsers. It does not install any browser extensions or add-ons specific to a browser. It does not require any prior proxy server setup to run the tool. Just a single click is sufficient to enable the Ad Blocker.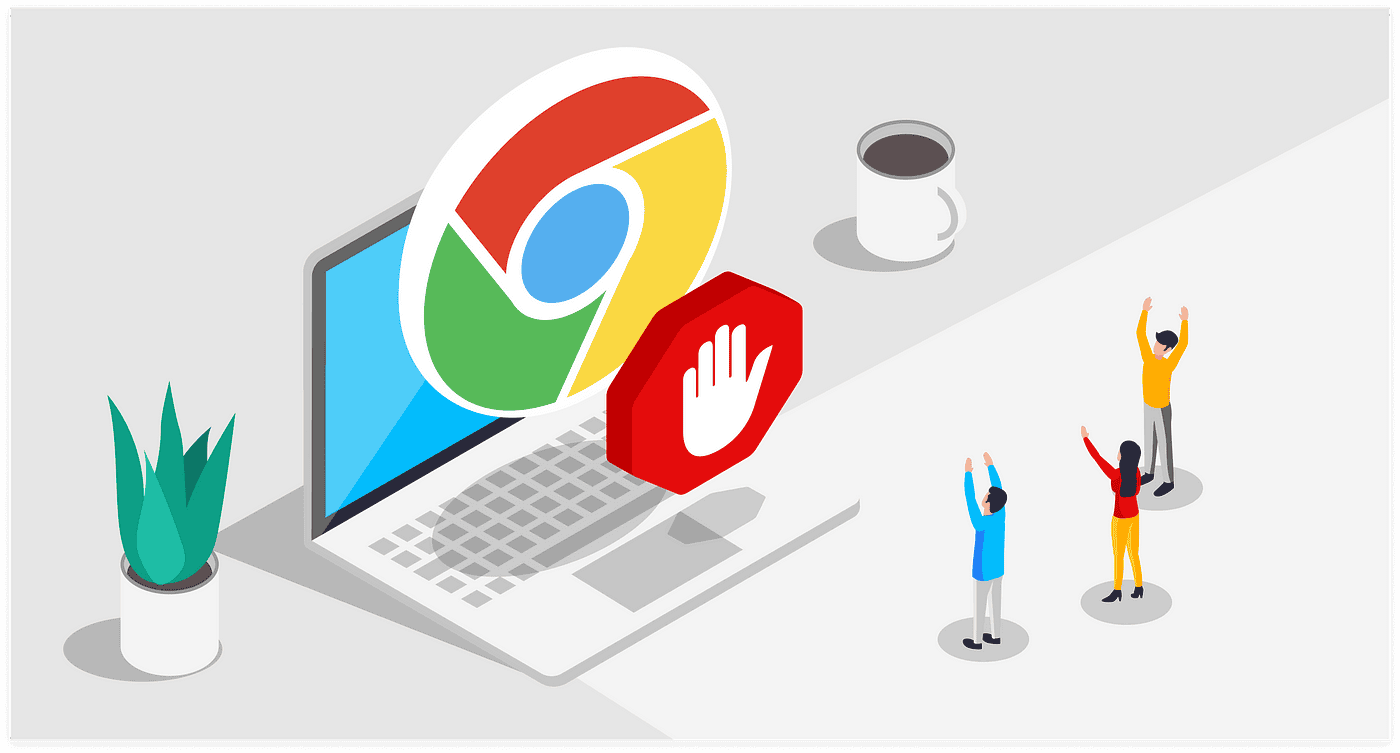 This Ad Blocker Software is portable and does not require any components. The latest version has a renovated G.U.I. interface and supports blocking more ads.
Visit: Google Ad Blocker
Privoxy
Privoxy is a web proxy that enhances your security and overall browsing experience. It removes all the ads and other internet junk to keep you safe from online trackers. It is a free utility with a flexible configuration. The users can customize the software as per their requirements.
Privoxy runs as a server and can serve more than one client. It supports web page filtering by replacing text and removing banners based on size, invisible web bugs, and HTML annoyances. It also de-animates GIFs.
See also: – 10 Best Advance Level Envelope Printing Software – TechWhoop
Universal Ad Blocker
Universal Ad Blocker is a free all-in-one Ad Blocker Software to block ads. Due to excessive advertising, we cannot distinguish between the website's real and fake links.
We often click on the wrong links and get redirected to some other irrelevant sites. To avoid this, Universal Ad Blocker blocks all the advertisements and helps you find only the actual ones on the screen. It does not require any browser extensions or add-ons.
See Also: 2 Ways to View Private Facebook Profile- TechWhoop
NoAds
NoAds is a simple and free software with an easy user interface. It does not require much space in your hard drive. This Ad Blocker Software blocks all the standard pop-up ads that remain as interruptions while using your internet.
Though many software is better than NoAds, it remains on the recommended list for simplicity. The problem with the software is it does not maintain any allowlist to add a few pop-ups to the exception lists. Occasional web surfers find no issue in using the software.
Ticno Bancut
Ticno Bancut is an easy-to-use ad blocker that supports almost all browsers. It blocks banners, ads, and other annoying tracking sites. You can add any website to the allowlist to view ads from that site.
It is easy to start and stop. Just a click is sufficient to turn the software on or off. It is a lightweight utility that does not even occupy 1 M.B. of your space.
PrivDog
PrivDog is a free ad blocker. By default, it blocks ads that do not belong to trusted sites. If you want to secure all the ads, you can configure them accordingly.
You can also white-list a few ads so that the Ad Blocker Software does not block ads from that site. It enhances speed and provides security to the user.
CyberSec by NordVPN
Cybersec is highly recommended because of its security feature. It protects by blocking DNS (Domain Name Servers) requests. DNS is from servers like spyware, adware, or malware, and many more are there.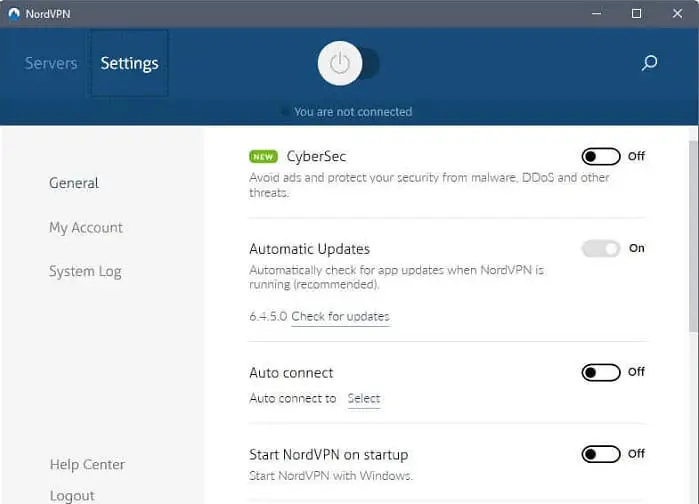 Direct blocking of them will secure your device from dangerous activities. The best thing about CyberSec is that it can protect you even if you are already infected by malware.
CleanWeb by SurfShark
The Surfshark has a feature called CleanWeb. These features offer the best protection from ads, trackers, and malware.
See Also: Top 4 Free VPN for Torrenting | Best Torrent VPN (2022 Updated) – TechWhoop

Surfshark is not free Ad Blocker Software but is very cheap compared to the quality of protection provided by blocking ads and DNS requests.
Visit: CleanWeb by SurfShark
R.O.B.E.R.T. by Windscribe
Windscribe's VPN service has a great feature named R.O.B.E.R.T. It also protects from ads, malware, and trackers and blocks the DNS request.
R.O.B.E.R.T. offers both free and paid Ad Blocker Software plans. For free service, also it provides excellent protection.
Visit R.O.B.E.R.T. By Windscribe
Adblock Fast
Adblock Fast is the following in our rundown of the best ad blocker for Firefox. It professes to be the quickest navigation ad blocker. Adblock Fast can impede superfluous advertisements and make your web browsing speed multiple times shorter than the average loading speed of some other adblocker.
It is quicker than previously and is likewise an open-source ad blocker. In contrast to other adblockers, it has progressed filtering rules that won't back off or surpass the client's P.C. memory, nor will it interfere with the P.C.'s processor and memory cycles.
The best thing about Adblock Fast is that it runs seven improved filtering rules, making the page speed multiple times quicker than typical; in any case, as the good to beat all, it utilizes various times fewer framework assets than other ad blockers.
Visit: Adblock Fast
Ad Remover
Give a quicker and streamlined web insight without meddlesome and irritating ads. Ad Remover is another best AdBlock for Firefox that runs in the background while clients browse the internet. Since it has a well-disposed interface, it shows the continuous client results of all ads blocked by the client. This is the best advertisement blocker for Chrome.
If you intentionally skip Gmail due to jumbled advertisements, Ad Remover might be the best ad-blocking tool for you. It is the best ad blocker for iPhone. Albeit Ad Remover isn't free, the free trial version doesn't give any setup alternatives, yet it eliminates ads quite well.
Successfully block unwanted advertisements, turns off tracking, and speed up the internet. All clients need to do is download it from the official site. When the client taps the "download" button, the browser will promptly perceive the proper extension of their browser.
Visit: Ad Remover
uBlock
The following on our rundown of the best ad blocker for P.C. is uBlock. It is appropriate to hinder undesirable commercials and help clients browse more quickly. As well as irritating ads, it can block annoying video advertisements, offensive trackers, and protection against particular kinds of malware.
uBlock is ideal for individuals searching for tools to eliminate ads, improve the online experience, and increase online security. It is perhaps the most unique and well-known advertisement blocker utilizing the most recent online ad innovation.
This tool's motivation is to keep blocking advertisements and stay in front of sites that use adware and trackers to follow clients' online status. Whether clients are not educated, uBlock permits them to explore this extension effectively, so there is no issue. It is the best safari ad blocker.
Visit: uBlock
CCleaner Browser
The CCleaner program is incredible if you search for a desktop browser with a great ad blocker compared to other underlying ad blockers. It can ensure client protection and make the P.C. quicker and safer. It can likewise hinder all advertisements and permit clients to pick which ones to be utilized and which should be added to the allowlist.
These features help accelerate page loading and give security, forestalling sites, advertisers, and other malicious programming from following individual online activities. They additionally offer a significant degree of safety by concealing a unique client profile in the program.
Visit: CCleaner
FAQS
How does an ad blocker for a P.C. work?
An ad blocker for blocking your P.C. works by blocking or modifying website ads. It uses various techniques, such as tracking rules to block all ads, managing lists of allowed and blocked ads, and making your web browsing experience easier and faster.
Are these ad blockers free or paid?
It depends on the specific ad blocker you are referring to. Some ad blockers are free, while others offer additional features or a premium version for a fee. It's essential to check the details of each ad blocker to determine whether it is free or requires payment.
Do these ad blockers work with different web browsers?
Yes, most popular ad blockers work with multiple web browsers, such as Google Chrome, Mozilla Firefox, Microsoft Edge, Safari, and Opera. However, before installing an ad blocker, we recommend checking its compatibility with your web browser.
Do ad blockers make websites work differently or affect specific features?
Ad blockers are intended to block only ads but, in some cases, may affect or interfere with the functionality of certain websites. This can happen if your ad blocker accidentally blocks a required script or element. However, most reputable ad blockers can allow specific websites or turn off the blocking of particular items to alleviate such problems.
How do I choose the right ad blocker for my P.C.?
Consider several factors when choosing an ad blocker for your P.C. When choosing a web browser, consider its reputation, user ratings, compatibility with your favorite browser, and its features. Also, consider customization options and decide whether you prefer a free or paid version. We also recommend trying out different ad blockers to see which best suits your needs regarding effectiveness and user experience.
Conclusion
Much more best ad blocker software is available, like Opera, ad blocker, DNS66, net guard, block ads, etc., depending on your requirements and what type you need because everyone has unique functionality.