Old furniture from your ancestors to lovely wedding dress bought for your wedding, are you looking to get rid of this type of stuff and want to redecorate them with new ones? Want to change your closet? Looking at your completed gaming or watched movie CD's and thinking of what use are they to you now? If your response is yes, then you have arrived at the best place to get knowledge on how to start selling your old stuff for cash. Thus, you must know about the Apps to Sell Stuff online.
Some may like your old stuff. Maybe your things will be their dream to buy. It's in your hands, Download one of the best apps and sell your old stuff to people who consider them of use.
You can also buy used things. Some may be unused things which were given to them as gifts. Many apps came into existence to sell your things, to make your work easy we spotted the Apps to Sell Stuff for you!
See also: 5 Best Paid Android Apps That You Should Buy In 2020
Best Apps to Sell Stuff Right Away
Offer Up
If you are a frequent seller and looking for some extra cash for the goods which you sell, offer up is the right place for you. It rewards the repeated sellers with extra cash for the ones offering good customers.
These rewards make this app attractive as it gets a very good customer review which increases their selling rate which results in a win-win situation for you as well as the app.
Download Now:  OfferUp for Android | OfferUp for iOS
Facebook Buy & Sell Groups
Facebook is not only about all the likes on your recent picture or the cute comments on your background pictures. It's not only about sharing stuff and tagging friends in comic memes.
As you all know Facebook is the greatest social media stage which is used by people not only around you but numerous people around 70 million users ignoring the fake ids.
So among these many users, it is very much possible to find a group of people with interest to buy your used stuff. Even Facebook contains this type of groups where you can sell your old/used things. Confused right? Open your Facebook account, select "buy & sell groups" in the explore menu.
The groups will be listed based on your geographical location. There are two types of Selling groups on FB namely General stuff and Yard sale (not yard stuff).
You may not be allowed to list controversial items like firearms etc., Make sure that you are joining the relevant group so that your product can gain attention. For example, do not join electronic gadgets sell/buy group and list your guitar/ book. Read the description before you join in a group.
Poshmark
Are you a person who wants to adapt to trending styles day to day? How about updating your closet with high-end bags, clothes, and shoes? But you have to get rid of the old stuff first.
Poshmark is the exact place for you to sell all those high-end bags and those glittery high heels, those shades you have used only a few times and those shining watches which aren't old yet but you wanna get rid of them. If you are in any one of the situations listed above, Poshmark is your place!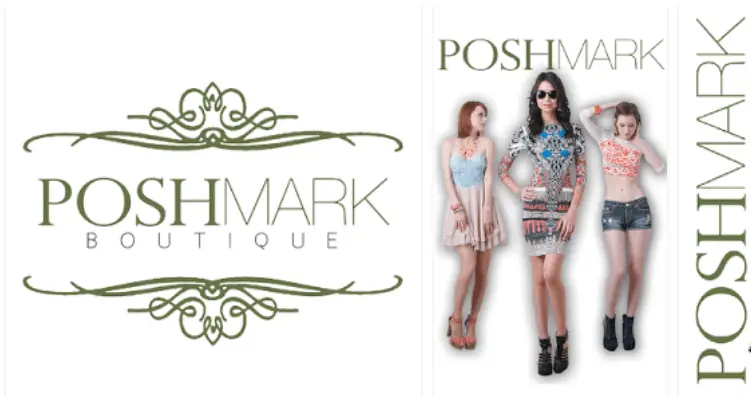 Download the Poshmark app and make money from your old stuff to buy new stuff. Over 5000 brands in every size. Thousands of styles-party wear to wedding dresses. Go and check out!!
Download Now: Poshmark for Android |Poshmark for iOS
eBay
eBay is one of the largest Apps to Sell Stuff. For all these days, you have been thinking that eBay is all about shipping goods to places across the globe.
We are here to correct you! You can also list out bulky items like washing machines, PC's, Television sets (or) gaming consoles, etc., and sell it to people who are closer to your location. In eBay, barcode scanner helps you for easy to scan an item and list in minutes.
You can send messages and receive messages from buyers, and you can sell directly to the buyer. After ordering and payments, you can trace your order and get notifications.
Download Now: eBay for Android | eBay for iOS
Decluttr
Getting bored of playing that same game? Oh, wait! Did the sequel of the game you completed came out and you are no longer interested in the previous one? Or get bored with the old gaming console?.
Maybe you have piled up many DVDs of games or movies. Anything of the above is the case, if you want to get rid of them in exchange for cash, Decluttr is your Apps to Sell Stuff!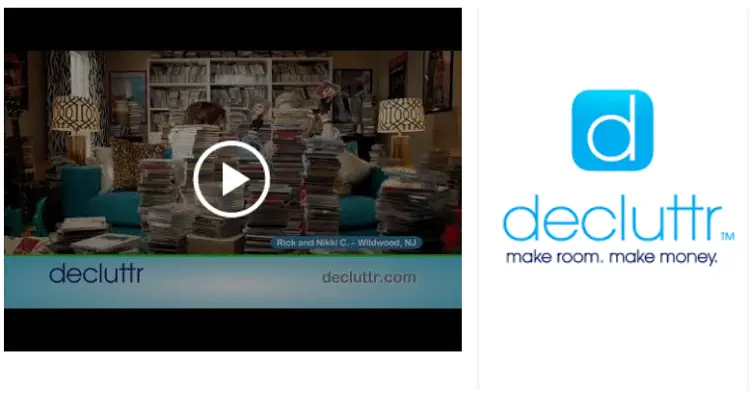 The best part of it is that you will receive payment on the next day of the sale. Just download the app, signup and provide details. Scan the barcode to begin listing. Ship the item you want to sell them for FREE. Receive your money through PayPal (or) Direct deposit (or) paper check which is sent through the mail.
Download Now: Decluttr for Android | Decluttr for iOS
Trove Market
Hosting a party at your place? (or) Are your interiors look old school? Getting bored your old furniture (or) Interior decors? Try this! Take a snap of your old furniture, list details about it and post it. Make a deal with your buyer in a private chat. Don't worry! This will not reveal any of your personal information.
You can negotiate their offer until they give you the figure which satisfies you. You get payment through the direct app itself through Direct deposit (or) Venmo for credit offers (or) Cash on delivery. Take initiation and step into your newly renovated home.
5Miles
This Apps to Sell Stuff where you can buy, sell your things in your locality like up to 5 miles. If you are in an emergency situation and you need a babysitter for your child. Chill! Open 5miles app and search.
Everything is link with this app like a plumber to cleaning service. Want to find a job near you? Want to find a house/apartment for rent or sale?
You are just a click away from the solution to all the problems above. Download 5miles app and get in touch with your needs in your locality. NO transaction fees.
Download Now: 5miles app on Android
If you want to meet your buyer, you can meet them! If you don't want to meet them, No problem they can have the item shipped to you. Don't worry your information will not reveal because it provides a SEAL (Safe Area Exchange Locator).