A firewall is essential to your OS as it protects your files from external attacks, makes them more secure, and protects them from vulnerabilities. Avast has multiple award-winning security suites available for PC, Mac, and Android, with its range of Free Antivirus, Internet Security Suite, and Premier Edition programs. Thus, you must know how to fix Avast Firewall Won't Turn On error.
Avast Firewall comes built into its various packages, and although it's much better than the native firewall available with Windows, it may still have some issues, such as it won't turn on. To fix the Avast firewall won't turn on simply follow these:
Stop windows native firewall to avoid conflicts
Remove any Malicious softwares using Malwarebytes
Clear the registry entries 
Perform avast repair
Restart your computer
If any of this doesn't work simply reinstall the software and try to run it.
Despite much of your effort, you see that Avast Firewall won't turn on. It could have happened due to changes in your system, corrupt registry or installation files, and malicious programs, among others. If you are facing such an issue, keep reading to fix the problem.
See Also: How To Fix Avast UI Failed To Load Error [Complete Guide]
6 Ways to Fix Avast Firewall Won't Turn On
Conflict with Windows Firewall
Avast Firewall won't turn on when you have your Windows Firewall active at the same time while running Avast. You don't need to run Windows Firewall when you have Avast installed on your system. Only one of them will work at a time, and running both will cause conflict between the two programs and even jeopardize your system. If you are running Windows 8 or later, do the following:
Go to Control Panel> System and Security> Windows Firewall.
On the upper left corner, click on "Turn Windows Firewall on or off."
Turn off Windows Firewall and click OK.
Go back and open Avast Firewall and see if it turns on. You might also have a hardware firewall apart from your OS Firewalls, such as your modem or router. Try disabling that as well. If you are having trouble finding it, you can contact your broadband operator, and they shall assist you with the same.
See also: How to Fix Avast Broken Registry Items Easily [Complete Guide]
Remove Malicious programs
Malicious or malware programs are unwanted software that occasionally comes bundled with other software packages.
When you select Express install and click on Agree and Continue, you unknowingly install these, which latches on to the programs on your startup list and might often take control of your Windows Explorer or your browser settings.
Although such malware isn't as dangerous as other Viruses or Key loggers, they can significantly slow down your PC and ruin the user experience.
If you have inadvertently installed some malicious program on your PC, it might be the reason why Avast Firewall won't turn on.
The program might have run into issues with Avast Firewall. To get rid of this, install a malware removal tool like Malwarebytes.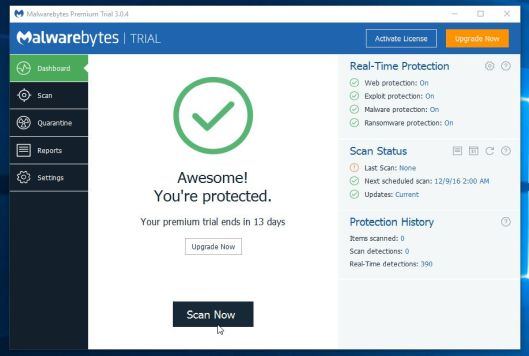 The free version should suffice to clean and get rid of malware from your system. Open Malwarebytes and perform a deep scan to see if the problem lies therein.
The software will automatically locate and quarantine the malware. Once done, go back and see if Avast Firewall turns on.
See Also: How to Cancel Avast VPN Trial | Cancel Avast Secure-line
Clear Registry entries
After removing any malware that might have been causing the problem, you should also do a deep clean of your PC and remove potentially unwanted files and invalid Windows Registry entries.
To do this, download CCleaner, a cleaning tool for PC. Both a free and a pro version are available, although the free version would work just fine.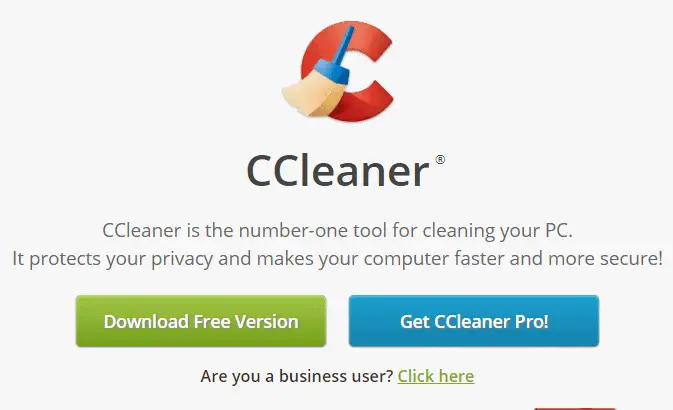 You might like to know that Avast took over Piriform, the maker of CCleaner, in July this year.
OS Reboot
Avast Firewall won't turn on with mere removal of malware and cleaning registry entries.
The problem might still stick around even after a deep clean. In such a situation, you should perform a manual reboot. After your PC restarts, launch Avast and on the Firewall option, click "Start" to activate the firewall again.
If you have any pre-set app rules, you need to clear them from the Firewall Menu as this could be blocking Avast Firewall from opening.
Perform Avast Repair
Windows programs might run into issues over time. If Avast Firewall doesn't turn on even after all the above steps, you might need to perform a repair of your Avast Suite. Sometimes, a simple repair is enough to fix the problem. To repair Avast:
Open Control Panel>>Programs>>Programs and Features.
Select Avast and click on Repair.
If there is any problem with the program, it will fix it, and Avast Firewall should be back and running.
Fresh Install
You might have followed the above steps, but still, find that Avast Firewall won't turn on. In such an event, you don't have an option but to perform a fresh install. But for that, you need to uninstall the program completely. Follow these steps:
Download Avast Clear and save it to your desktop.
Download the latest version of Avast from here.
Start Windows in safe mode. (On most of the PCs, it is usually the Shift+F8 key. Keep holding them down both at the same time while rebooting)
Open AvastClear.exe saved on your desktop.
Locate the folder where you have installed Avast. (typically it is the C:\Program Files folder)
Click Remove. (be careful to correctly locate the folder as it will completely erase the selected folder)
Reboot your PC.
Install the latest version of Avast that you had previously downloaded.
Reboot and Avast should turn back on.
See also: A Partition to Block Unauthorized Access for PC
Conclusion
I hope at least one of these methods worked for you. Avast can be a little difficult to work with and maintain. Thus you must ensure you use it carefully. It is very advanced software with more efficiency than any other anti-virus. But it requires maintenance, as seen through this article.
See Also: How to Cancel Avast VPN Trial | Cancel Avast Secure-line