Modern technology never ceases to amaze, and the abilities of many applications and services impress and greatly help and simplify people's lives. So, whether you are a student or an office worker, a copywriter or an amateur writer, you need a text editor, which will do miracles with your written text. Grammar, stylistics, spelling, and punctuation – even the most dedicated philologist can have problems with all these aspects. Here we bring you a list of the best offline grammar checker tools available.
9 Best Offline Grammar Checker Tools
In our selection, you will find offline helpers that will quickly and efficiently solve these and other problems you may face.
Hemingway App 
Hemingway App is a grammar checker app that can be accessed online and offline, making it very convenient. In addition to this option, the app helps users take grammar lessons and improve their skills. Also, the app quickly analyzes the text you paste and displays the number of words, characters, sentences, and even paragraphs.
In addition, the app highlights different chunks of text that the app thinks can be improved. Another unique feature of the app is its ability to evaluate your text in terms of grammar and style, which gives you an idea of how readable your text will be. It is worth noting that the online version of the service is still free, while the offline version is available for a fee.
Visit: Hemingway
See Also: Top 12 Free Writing Software of 2023 | Create Better Content Faster
Microsoft Word Online
 Microsoft Word is probably the most famous service for writing and editing documents. Almost everyone has worked with it in school, college, or work. It is a universal assistant because it is available in many languages. Also, the application can check the spelling, punctuation, and grammar.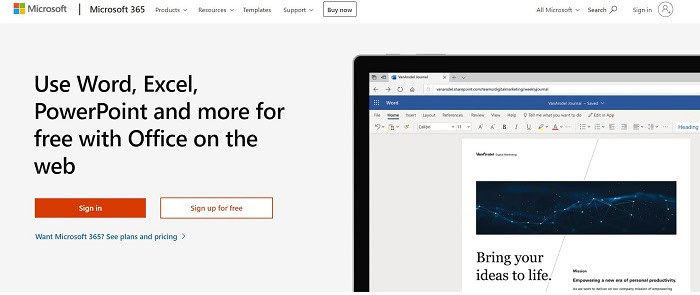 The service is available in several versions, some free, while others are paid. Accordingly, their functions, too, are to some extent different. The editor is trendy and is rightfully at the top of the most famous offline editors. It is an excellent tool for students who want to write academic assignments with excellence. Still, we advise turning to EssayAssistant for an excellent grade for those who are less enthusiastic about this paper.
Visit: Microsoft World Online
 See Also: Outwrite vs Grammarly | The Only Comparison Guide You Need to See
LibreOffice Writer 
LibreOffice Writer is a free, full-featured text editor for Linux. It has all the features you need to create and edit simple and complex text documents. Its functionality is comparable with the Microsoft Word editor.
LibreOffice Writer can edit and save documents in several formats. Supported formats are OpenDocument – ODT, doc, RTF, Docx, XHTML, and others. The program can also create and edit documents in Microsoft Word format, but the compatibility with Word documents is not perfect. It depends on the complexity of formatting, fonts, and embedded objects in the document. As for the interface, the program is designed in a standard style.
Visit: Libre Office Writer
 AbiWord
It is a free program for word processing, similar to Microsoft Word, and makes for a great offline grammar checker. The program is suitable for many tasks, including word processing. It works with lists, indentations, and character formats. It has more advanced features, including tables, styles, page headers and footers, footnotes, templates, multiple views, page columns, spell checkers, and grammar checkers.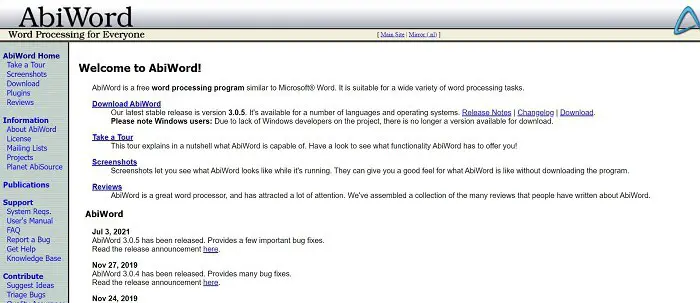 These features will help write term papers, reports, and other documents that need proofreading. Thus, the system highlights suspected mistakes and offers suggestions for correcting them.
Visit: AbiWord
 See Also: Top 11 Grammarly Alternative Tools that You Can Use Now!
Scrivener
Scrivener is one of the best offline grammar checkers that helps you gather everything in one place, organize it into a convenient structure, and quickly navigate through the mass of material. It will also help work with any text, whether personal notes or a term paper.
Imagine that you are writing a book or a diploma and the draft is over 200 pages long. You have the idea to add or change something in the text.
It would help if you found the necessary piece: remember the chapter where it is located, guess on what page it is, and flip through a large amount of text, carefully looking through kilotons of characters.
Scrivener can store all the necessary information; it helps you look at the whole project and move thoughts, paragraphs, and chapters without any problems. And, of course, the service does a great job with text grammar, so it is at the top of the offline text checking services.
Visit: Scrivener
 See Also: 9 Best Book Writing Software for Beginners | Updated 2023
LanguageTool 
LanguageTool helps you create professional texts without stylistic, punctuation, and grammatical mistakes and makes for a great offline grammar checker. The service highlights them and shows examples of correct use of words. In addition, it will give you automatic spelling tips. LanguagesTool can be used as an extension for different browsers – it helps improve the writing technique when creating email letters, blog posts, etc.

 Online punctuation checker can integrate with MS Word and Google Docs. But as with past services, the application is available in different versions. Thus, the latter service is only available by purchasing a Premium subscription. The free plan allows basic grammar, punctuation, and stylistic checks in texts of up to 10,000 characters.
 Visit: Language Tool 
Spell Checker Pro
Another well-known spell checker application quickly and efficiently detects various grammatical errors and offers text correction options later. In addition, the service allows you to insert some simple HTML features easily and then send them to your favourite application.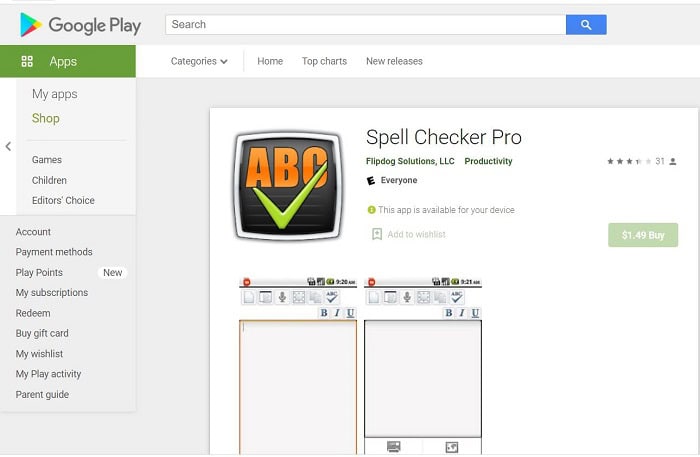 The editor is available for integration into other applications. It is pretty popular among students and pupils, as it has a lot of necessary functions for editing different types of text.
Visit: Spell Checker Pro

 

FreeOffice TextMaker 
It is one of the best offline grammar checker tools that allows you to create various document types and has many valuable features. So, here you can create different layouts, apply watermarks, use different types of design.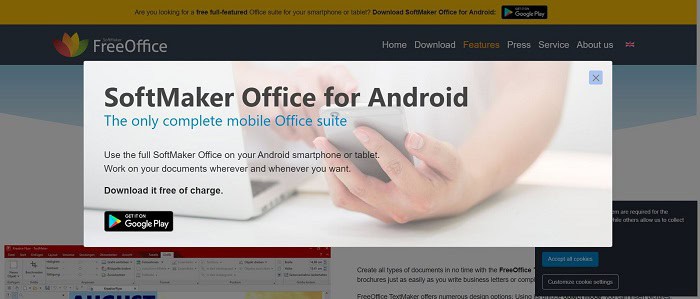 Service perfectly works with the text because it supports different languages and checks your grammar and spelling, improving your text. Such a program will come in handy at work and school.
Visit: FreeOffice TextMaker
See Also: 12 Sneaky Premium & Free SEO Tools You Need to Know 
Grammar Checker Academic 
This service is an offline grammar checker dictionary that will check your work for you! And you will be comfortable carrying it around with you all the time. The application will help formulate emails writing academic papers – wherever literate language skills are required (and they are everywhere).

Many users say it has become an indispensable aid to learning English, which is especially useful for foreign users.
Visit: Grammar Checker Academic
Conclusion
Anyway, this is our list of the best offline grammar checker tools. Only you can decide which of these services will be suitable for you, so we will not evaluate them.
But we hope that no matter which one you choose, it will be helpful for you and help you to avoid shame before sending your work project, term paper, or booklet. You can also check out some free tools to translate Shakespeare here.