We spend most of our days sitting in front of our computers or laptops. Working on weekdays and binging on weekends. There is heaps of stuff saved on those not-so-huge devices with incredible memories. There are folders on folders and directories on directories containing element that is all-important to us. As significant all those files are, their humungous size contributes to slowing the system down. The computers, thus, require occasional cleaning, which requires the best RAM cleaner for PC.
There could be a lot of reasons why your system starts to get sluggish. The biggest among them is getting too filled up to function correctly. Another reason could be the clogging up of the cache, or maybe the system needs virus scanning. Whatever might be the reason, it is essential to get it back in the pre-slowdown state to get your work done.
That is where the PC memory cleaner comes in. It frees the resources that have been unnecessarily occupied, memories that have been clogged by resources not in use anymore, scans the system for malicious intruders, cleans it on the whole. 
See also: 7 Best Android Optimizing Apps | Best Android Optimizer
Your beloved PC Getting Slower Each Day? Here is How You Fix It
No matter which system you own, the modern PC, the one with those bulky monitors, the elegant high-end Mac, or a speedy monster for that matter, the problem prevails in each of them, at some point of time.
Having said all of that, there are like hundreds of PC Ram cleaner out there. How do you decide which one is the best Ram cleaner for PC? To narrow it down for you, I have listed some of them here. You can try them and trust your instincts to decide for you.
See also: How to Optimize Windows 10 for Gaming 
RamRush
If your system struggles from frequent crashes due to too much resource consumption, we recommend the best RAM cleaner for PC which will save the day for you. It has pretty diverse features like it shows how much memory is actually being used. This can be useful in minimizing that usage to some extent if you want to.
It does all the usual work, though, like releasing the occupied memory, clearing blocked cache, scanning and alerting about viruses, and all sorts of that stuff. Not to mention that the windows memory cleaner also improves the performance of your system significantly. In short, a package deal, what more would you need?
Visit: RamRush
Memory Optimizer
The next best ram cleaner for pc software inline works on the most critical resource for your system's overall functioning. It is so vital that people end up spending extra money on more memory. But that is a different story. The memory optimizer here is hands-down, the best Ram cleaner one could ask for. One tap, and it does all the work for you, from clearing all those sneaky apps working in the background to freeing up space so that your PUBG doesn't lack. 
It supports most variants of windows and is a teeny tiny app so that it won't deck up your system. Though the interface might be a little tricky initially, that is just a small price to pay for a super-efficient PC.
Visit: Memory Optimizer
See also: 7 Best Free And Paid iPhone Cleaner Apps
Super PC Care
If you think each best ram cleaner for pc works similarly and does an identical task, this one would tell you that you could not be more wrong. Super PC care tells you what is the RAM cleaning exactly. The trait that stands out is that it even block non-essential, intrusive, and offending advertisements and annoying Pop-up stuff. Bestowing a flawless and mesmerizing browsing experience, flinging it up there in the race to be the best memory cleaner.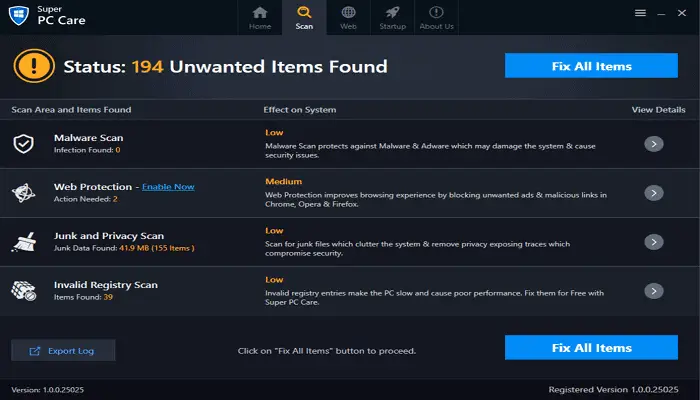 It has a full-fledged routine for all kinds of elements that could potentially harm your system along with the usual Ram cleaning duties. The details could be viruses along with the emails you open or hidden in the apps. They could be lodged in files in your system. Pc care software deals with all of them. 
It also makes your web browser-related stuff squeaky clean. Which means anything that could compromise your privacy like cookies or what you searched for, and things of that sort.
Visit: Super PC Care
Advanced System Optimizer
The name says a lot about this memory cleaner for windows, advanced, top-notch, high-end, whatever you'd like to call it. What makes it a splendid choice for the best memory cleaner is the fact that it has a system for detecting that your drivers are out of date or going bizarre. It fixes them by downloading the branded ones or by other troubleshooting measures.
It is one of the better ways to clean, maintain, and protect your system without going overboard. This program analyzes the structure and does what it requires to be done. This RAM cleaner encrypts confidential information to save from prying eyes or dividing your disk into multiple ones for easy management.
It would also help you out if you're looking to back your important data up and retrieve something that you pushed to the trash by mistake. This cleaner could be your new cleaning buddy. If you're someone who likes everything a Lil extra, you could go ahead and buy the premium version for extra features.
Visit: Advanced System Optimizer
See also: How to Optimize Windows 10 for Gaming
Conclusion
So, its time you got a relief from all those memory leaks, slow responses from the PC, and system crashes at the most embarrassing times. All you have to do is pick one of these super-duper best ram cleaner for PC tools and let it do your bidding for you.
So what are you waiting for? Your computer is not getting any faster, not until you get a move. Also, hang in there for more such articles.
Also read our article on 8 Best Free Online CPU Stress Test Software. Click here!