The best way to spend some quality time with your family or friends is by streaming online movies. Moreover, you can watch several original shows on platforms like Amazon Prime. There is no doubt in the fact that you need a laptop or PC to bing movies and web series conveniently. Also, downloading movies on mobile could be a problem if you want the whole family to watch them. But can you get Amazon Prime on Xbox 360 and have the same experience? Well, you will find out the answer along with other details in this blog. Therefore, make sure to read every section and find out the steps to access Amazon Prime on Xbox 360.
Se also: 8 Best Xbox 360 Singing Games of 2023
Can I Watch Amazon Prime On My Xbox 360?
Many users often ask this question as they are not sure about how to use Amazon Prime through Xbox 360. The answer is a big YES as Microsoft has been in touch with Amazon to launch Prime Video. Also, users can watch movies available on Amazon Prime on their Xbox consoles. Apart from it, you can easily stream Amazon Prime without any issue. This will give you endless hours of streaming to enjoy your favorite TV shows.
Therefore, it is crucial to have information about the correct method and steps for the same. Moreover, Amazon allows you to choose between various languages across the globe. If you don't have any other option, Amazon Prime is readily available on the Xbox consoles.
See also: 8 Best Xbox 360 Motorcycle Games of 2023
Purchasing Amazon Prime
The first thing that you need before moving further is the premium Amazon Prime video account. Without it, you will not be able to watch exclusive content and the latest movies. You can use the existing account and upgrade it to the premium version. On the other hand, you can create a new account during the procedure and gain Prime Video access.
Although, it is better to have the profile before the actual process. This will help you to save time and avoid getting into unnecessary trouble later on. Additional details regarding your Prime account are available on the official webpage of Amazon.
See also: Xbox One Sync Button Not Working? A Step-by-Step Guide to Fix
How To Get Amazon Prime On Xbox 360?
As already mentioned, anyone having Xbox 360 can stream and watch online content on the Amazon Video app. We will discuss everything that you require, along with the explanation of each step. There is no rocket science to initiate the entire setup as it takes only a couple of minutes. Hence, you need to follow the steps below and get Amazon Prime on Xbox 360,
Step 1
Switch on the Xbox console and connect it to a TV screen or use the regular LED panel.
Step 2
You will find the Store icon on the home page itself. Click on it to open the Xbox Store.
Step 3
As we are looking for a specific application, select the Apps section from the menu bar.
Step 4
In most models, you will find the Amazon Prime Video app already installed on the console. If you don't see it, try searching the name in the search bar for quick results.
Note- Sometimes, the given app is not compatible with some models of Xbox consoles. The alternative way is to download Amazon Instant Video instead. It will work similarly to the original application.
Step 5
Next, click on the app to start the download and confirm the installation message on the screen. Once the app is successfully installed, you can open Amazon Prime Video from the home page itself.
Step 7
Ensure to log in using the Amazon Prime account from the console by filling in the username and password.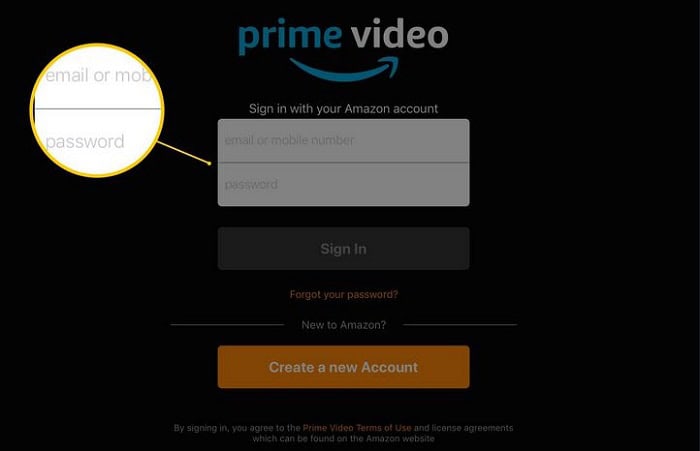 Step 8
Finally, the application is activated and ready to use. Therefore, now you can watch any movie that is available on the platform.
Common Troubleshooters For Amazon Video App On Xbox 360
We are quite sure that you would be able to succeed in getting Amazon Prime on Xbox 360. However, some users might face some difficulties in the same. Rather than discarding the method, you can use the following troubleshooters. These are standard solutions to most of the issues that you probably will face.
Restarting both the Xbox console and the screen would resolve any initial errors. This will prevent any device-related issues.
Check your internet connection or reset the WiFi router to increase the network speed.
If you don't find Prime movies, try to renew the subscription plan on your Amazon Prime Video.
Also, reinstall the entire Amazon Video application or update it to the latest version. This will activate new features and bug fixes from the developer's end.
See also: How to Disassemble Xbox One Controller Easily? [2023]
FAQs
Can you get Amazon Prime Video on Xbox?
Yes! You can install Amazon Prime Video on your Xbox and start watching anytime!
Is Prime Video free with Xbox?
No. Prime Video does not come free with Xbox. You will need to subscribe to Prime Video by paying the subscription fee.
How do I search Amazon Prime on Xbox?
Search Amazon Prime Video on your console, and it will automatically open. You can use the remote or a controller to perform the operations.
How do you link Amazon Prime to Xbox?
On the Xbox, type 'Prime Gaming' into the search bar. Verify that the location is accurate. Now, subscribe to Amazon Prime Video by making the payment. Prime Video is now ready to use.
Conclusion
We hope that the above sections will give you detailed knowledge of the topic. Thus, if anyone asks, "Can you get Amazon Prime on Xbox 360?" the answer is Yes! We will recommend you to binge movies using the mentioned method only. Moreover, you can contact Amazon Support Service for any account-related problems. The corresponding Microsoft online customer support resolves Xbox issues (if any).
Make sure that you have a stable internet connection to minimize buffering time. Apart from Amazon Prime, Xbox 360 also supports other streaming apps like Netflix, HBO, etc. The procedure will almost remain the same, as you only need to install the apps accordingly. Hence, this guide is reasonably practical for those platforms as well.
See also: Most Durable Xbox One Controller – Best Top 5 For 2023