Google Chrome is one of the most popular web browsers nowadays. Slowly but surely we all have got accustomed to the tell-tale tri-colored symbol of Google Chrome on our desktop. However, if your desktop has 'another' Google Chrome named Chromium, having the same symbol as Google Chrome but in a blue hue, it is a big reason to worry because of the virus it can induce to your PC: Chromium Virus.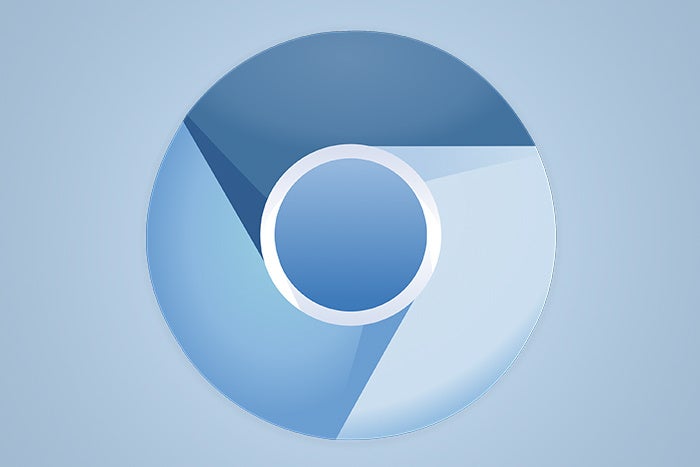 This Virus is a dangerous program for your system and a risk to your identity and sensitive information.
It records all your browsing activities from Browser Histories to Passwords even when you are not using Chromium to surf the internet. One of the challenges is to remove this virus from your system since it keeps on reinstalling itself.
See Also: How To Remove Fuq.com Virus From Windows/Mac/Safari
Today we have covered the process extensively to exterminate Chromium from your system completely.
What is Chromium?
Chromium is actually an open-source Web browser project started by Google, to provide the source code for the proprietary Google Chrome browser.
The original Chromium project is a legitimate browser but the harm comes when hackers inject Malware into the browser and distribute it through various malicious platforms.
Due to the open-source nature of Chromium, it is easier for hackers to alter the code and turn it into Adware or Spyware.
How To Differentiate Between Original Chromium And Chromium Virus?
Since hackers only alter the code, the basic structure of the browser remains the same. Thus, it is quite difficult to differentiate between the original Chromium and the Malware.
See Also: 5 Best Free Charging Booster Apps for Android
However, here are a few rules of thumb to know if the one installed on your system is the virus:
It is installed without your notice.
You find multiple instances of Chromium at different places.
It keeps reappearing even after you uninstalled it.
You see numerous processes named Chromium running in the background.
You encounter a lot of advertisements while web surfing and some open in the Chromium browser automatically.
How Did The Virus Reach My System?
There are several ways in which Chromium may have infected your system.
It may bundle up with another application you install unknowingly, in a process called Bundling.
Installed in the background while visiting a malicious website.
It may install via another Malware in the background.
Installed by using infected external storage devices.
How Does Chromium Virus Harm My System?
For starters, this Virus in itself doesn't hamper the performance of your system. However, it allows the installation of various other Malware Viruses which replicates themselves, using your system memory and making your system sluggish.
See Also: [Solved] This Site Can't be Reached in Google Chrome – TechWhoop
Also, it works as an Adware and steals your sensitive information which can risk your identity and confidential details. Some of the known harms of this Virus are:
Opening malicious or infected websites in the background.
Collecting personal information like your IP Address and geographical location.
Gathering Browser History, Cookies, and Cache.
Collecting Usernames and Passwords.
Gathering banking details like Credit Card details.
Steps To Remove Chromium Virus From Windows?
Follow these steps to remove this virus from your PC.
Step 1: Locate The Core Files Of Chromium Virus
This is an essential step as Chromium will keep on re-installing itself if we do not handle its core files carefully. To get to the file's location:
Open your Task Manager and look for processes named "Chromium."
Right-click on it and select "Open File Location."
Keep the Chromium folder open and follow the next step.
Step 2: Download And Run Rkill.exe
The second step is to close all the running processes of the target Adware to allow its removal. Rkill is the silver bullet to completely halt all the malicious processes running at the time on your computer.
See Also: 3 Ways to Remove AdChoices | How to Get Rid of AdChoices
It is a simple open and close application that automatically kills all the malicious tasks running in the background. Alternatively, you can open the Windows Task Manager and manually kill all the tasks named Chromium but the sheer number of processes and the possible presence of other malicious tasks makes it faster and more convenient to use Rkill.
Step 3: Removal Of Core Files
Open the Chromium folder found in step 1.
Select all the files using Ctrl + A.
Delete all the files using Shift + Delete.
Go to the directory in which the now empty Chromium folder is.
Delete the Chromium folder.
See Also: How to Remove Reimage Repair Pop-up Ads [Easy Guide]
Step 4: Removing Traces Of Chromium Virus
Go to your desktop and Shift + Delete the Chromium browser shortcuts, if any.
Navigate to Control Panel>>Programs and Features.
Uninstall/Remove any application named Chromium.
Note: Do not fret if there is an error like "Files not found" while removing Chromium from Control Panel. It is a good thing and indicates successful removal.
Step 5: Restart Your PC
At last, now just restart your system to see the changes.
Conclusion
After following these steps, all the traces of this virus should be removed from your system. It is recommended to use a trustworthy Anti-Virus application to check for Malware on a regular basis.
Also, make to download files only from trusted websites to prevent getting any malware attacks. We hope this guide helps you to be aware of the Chromium virus and its remedies.
See Also: How to Remove Esurf.biz Redirect Virus from Windows