Scribd is one of the most famous sites that contain millions of e-books, comics, and other online services complementary to Netflix-like subscription services. Though Scribd focuses more on mainstream titles, people use it regularly to share many valuable documents. Thus, you must know how to Download Scribd Documents for free.
The site was created out of a need to host one of the creator's father's medical research; specifically, to bypass the payment for publication and not to wait for over a year to get it published.
There are limitations on downloading and using others' documents without a monthly Scribd subscription. But there are times when certain users – students for most of the time – need the documents on the site, yet they find it difficult to pay for them.
See Also: 3 Simple Methods to Recover Word Document – TechWhoop
3 Ways to Download Scribd Documents for Free
Below we shall discuss a few methods to help you bypass these restrictions, and you shall have the documents to use in your next presentation to Download Scribd Documents.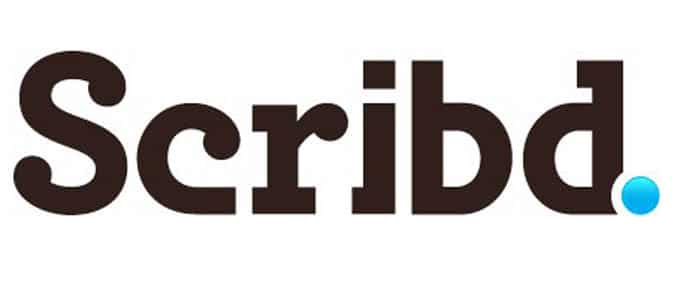 Use the Source Code
This method uses the page's source code to gain access to its information. Even though it is a hit-and-miss technique, it does not take a lot of time and is worth a try.
Using your browser, go to the document on Scribd that you want to save to your computer.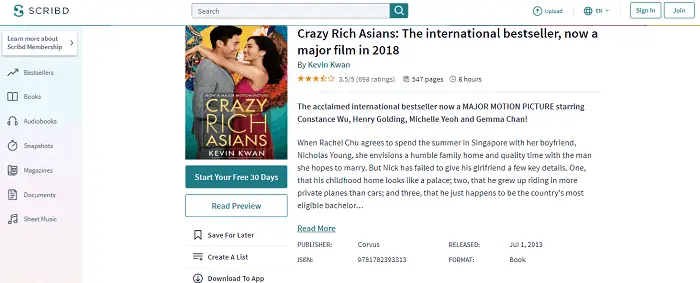 Though Scribd hosts many novels and fictional stuff, it is recommended you use this method to download only non-fiction works.
Follow the steps mentioned below to Download Scribd Documents:
After you open the document for preview, right-click on it and choose "View Page Source."
A new tab will open, which displays the page information.
Use Ctrl+F to open the Find in the Page dialog box. In the provided field, enter "access_key."
The result should be highlighted in the source code. This shall look as "key-xxxxxxxxxxxxxxxxx."
Go back to the original document page in your browser. We are now trying to find the document id.
The document id is present in the URL. The URL will look like "http://www.scribd.com/read/NUMBER/DOCUMENT TITLE." The NUMBER is the document id.
We shall now create a new URL using the document id and access key. This should look as follows: "http://d1.scribdassets.com/ScribdViewer.swf?document_id=NUMBER&access_key=key-ACCESS_KEY"
Open a new tab in your browser. Paste the above-created URL in the URL field. After this, the page shall load your document from the Scribd servers.
When it is done, you can use the print option to Print to PDF. This shall save your document.

If this method does not operate, you will receive an error message from Scribd. No worries, we have other ways to follow.
See Also: 6 Best Online Facebook Video Downloader Tools – TechWhoop
Uploading Documents
This method is more reliable than the first method to Download Scribd Documents.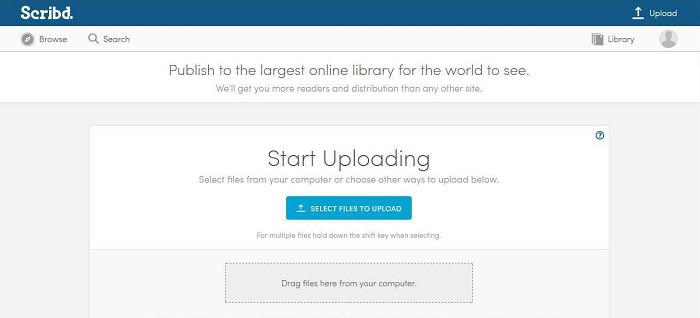 Navigate to the website.
Find the document which you want to save. Copy its URL.
Next, you'll see a Login page. So you need to create a new account or log in with your Facebook account.
You will be asked for a subscription after you sign in with your account. Skip it and go to your account.
On this page, you need to upload a document. You can create any text document and give it any name.
Upload it, and give it an appropriate title and description. Save the document and continue.
Now paste the URL you copied into the browser's address field.
You will now see a download button. Click on it, and your document shall download.
This is one of the simplest ways to get your desired file, which only needs you to upload a document.
See Also: Best Movie Downloading Sites For Mobile | Top 16 In 2023
GreaseMonkey Script
This method is similar to the previous one, except you do not need to log in to any account. You shall be able to download even protected documents for free.
You need the Firefox Web browser to implement this method. If you're not having, download Firefox using our offline install.
Hence, go ahead, download, and install it first on your computer.
Next, you need to download the Greasemonkey add-on. Simply click Add to Firefox, and it shall install automatically.
Download the user script mentioned within it and install it.
Now all you need to do is go to the document on Scribd that you want to download and click Download.
The payment or subscription page will get bypassed automatically, and you can download it directly.
Whoa, that was pretty. So now you can Download Scribd Documents at your disposal. Go ahead, use the above techniques, and create a fine project next time.
Different sorts of Scribd documents
Private – The download feature has been turned off by the uploader, making it impossible to locate the download button on the website. The following website will explain how to obtain this type of file for nothing: Without the "Download now" option, how can I download Scribd documents?
Public – This material is accessible to everyone without requiring them to sign up for a free trial. Sign into your Scribd account to get started.
Public (but with restrictions) – This document category needs you to sign up for a free trial, purchase a subscription, or submit your files before you can download them.
TOOLS
DocDownloader
This downloader for Scribd is simple to use. Copy the document's Scribd link, paste it into DocDownloader, and select GET LINK.

You can save the file to your computer after being redirected and waiting more than 10 seconds.
2. ScrDownloader.com
The one above is comparable to ScrDownloader.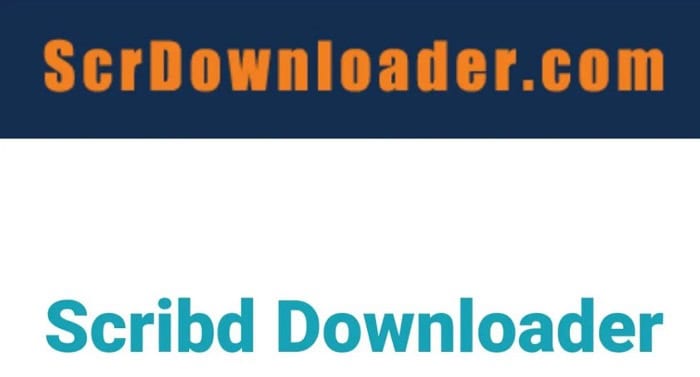 Unfortunately, this website prompts, "Sorry, our service is offline right now," after successfully downloading the Scribd document. Please try once more later.
ALTERNATIVES
A reliable digital publishing platform is Calameo. Like Google Play Books, it may not always provide you access to book summaries, but you may use it to create book reviews that you can submit to magazines.

This differs from the software used to read book reviews rather than create digital magazines.
A complete business-to-business (B2B) tool you may use to distribute files in a commercial format is called Udemy Business.
Consider using Udemy Business to distribute PDF files that walk your staff members through fundamental training on the job or if you need a continuing education course.
Storytel is a fantastic choice if you're seeking for mobile apps to read Hindi audiobooks on. This application is specifically made to aid readers of Hindi-language books.
This might be an excellent option to read in Hindi. This tool is not ideal for reading books in a medium other than Hindi.
FAQs
When did Scribd begin imposing fees?
The e-book subscription service from Scribd, which allows users to pay a set monthly amount in exchange for limitless access to all of Scribd's book titles, was introduced in October 2013.
What surpasses Scribd in quality?
Compared to Scribd, Audible has a bigger selection and more affordable subscription plans. Both Audible and Scribd offer plans that give customers access to a limited supply of books for a low monthly fee. The books you download from Audible can be kept with a Premium Plan, but Scribd allows you to borrow them.
Which nations offer free Scribd access?
Worldwide access to Scribd Except when local service providers or the government have restricted it, you can access Scribd from any nation.
Do you still have access to download Scribd documents?
If a document is immediately downloadable, a 'Download' button will be visible on the Scribd website, just below the paper's summary and other details. The document will not download directly if there is no 'Download' icon.