Scribd is one of the most famous sites that contain millions of e-books, comics, and other online services complementary to Netflix-like subscription services. Though Scribd focuses more on mainstream titles, people are using it on a regular basis to share many useful documents. Thus, you must know how to Download Scribd Documents for free.
The site was created out of a need to host one of the creator's father's medical research; specifically, to bypass the payment for publication, and moreover, not to wait for over a year to get it published.
There are limitations on downloading and using others' documents without a monthly Scribd subscription. But there are times when certain users – students for most of the time – need the documents present on the site, yet find it difficult to pay for them.
See Also: 3 Simple Methods to Recover Word Document – TechWhoop
3 Ways to Download Scribd Documents for Free
Below we shall discuss a few methods that will help you bypass these restrictions, and you shall have the documents to use in your next presentation for you to Download Scribd Documents.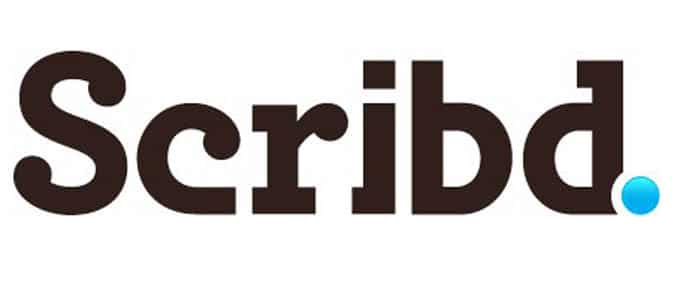 Use the Source Code
This method uses the source code of the page itself to gain access to its information. Even though it is a hit-and-miss technique, it does not take a lot of time and is worth a try.
Using your browser, go to the document on Scribd that you want to save to your computer.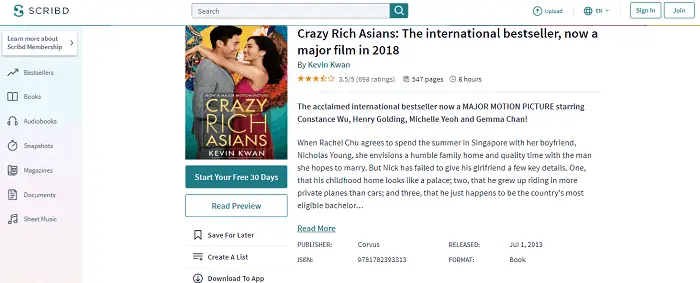 Though Scribd hosts many novels and fictional stuff, it is recommended you use this method to download only works of non-fiction.
Simply follow the steps mentioned below to Download Scribd Documents:
After you open the document for preview, right-click on it and choose "View Page Source."
A new tab will open which displays the page information.
Use Ctrl+F to open the Find in the Page dialog box. In the provided field, enter "access_key."
The result should be highlighted in the source code. This shall look as "key-xxxxxxxxxxxxxxxxx".
Go back to the original document page in your browser. We are now trying to find the document id.
The document id is present in the URL. The URL will look like "http://www.scribd.com/read/NUMBER/DOCUMENT TITLE." The NUMBER is the document id.
We shall now create a new URL using the document id and access key. This should look as follows: "http://d1.scribdassets.com/ScribdViewer.swf?document_id=NUMBER&access_key=key-ACCESS_KEY"
Open a new tab in your browser. Paste the above-created URL in the URL field. After this, the page shall load your document from the Scribd servers.
When it is done, you can use the print option to Print to PDF. This shall save it your document.

If this method does not operate, you will receive an error message from Scribd. No worries, we have other methods to follow.
See Also: 6 Best Online Facebook Video Downloader Tools – TechWhoop
Uploading Documents
This method is more reliable than the first method to Download Scribd Documents.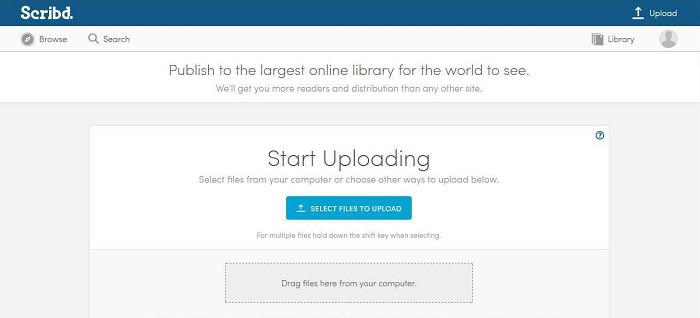 Navigate to the website.
Find the document which you want to save. Copy its URL.
Next, you'll see a Login page. So you need to create a new account or just log in with your Facebook account.
After you sign in with your account, you will be asked for a subscription. Skip it and go to your account.
On this page, you need to upload a document. For this, you can create any text document and give it any name.
Upload it, and give it an appropriate title and description. Save the document and continue.
Now paste the URL that you copied earlier, into the address field of the browser.
You will now see a download button. Click on it, and your document shall download.
This is one of the simplest ways to get your desired file, which only needs you to upload a document.
See Also: Best Movie Downloading Sites For Mobile | Top 16 In 2022
GreaseMonkey Script
This method is similar to the previous one, except that you do not need to log in to any account. You shall be able to download even protected documents for free.
You need the Firefox Web browser to implement this method. If you're not having then simply download Firefox using our Firefox offline install.
Hence, go ahead, download and install it first on your computer.
Next, you need to download the Greasemonkey add-on. Simply, click Add to Firefox and it shall install automatically.
Download the user script mentioned within it and install it.
Now all you need to do is go to the document on Scribd that you want to download and click on Download.
The payment or subscription page will get bypassed automatically, and you shall have the option to directly download it.
Whoa, that was pretty. So now you can Download Scribd Documents at your disposal. Go ahead, make use of the above techniques, and create a fine project next time.
Also Refer: 7 Best Movie Downloading Sites For Mobile | 2022