WUDFRd failing with Event ID 219 usually occurs after upgrading to Windows 10.When you upgrade to Windows 10, drivers are, also updated and applied by Microsoft as part of the Windows 10 upgrade. While this happens, some drivers may become incompatible with your hardware which is one reason for the 219 Event ID. In most of the cases, this error is usually caused by the USB Drivers, incompatible drivers or a failing PSU. One such error is "Driver WUDFRd Failed to Load" in Windows.
How to Fix Driver WUDFRd Failed to Load Issue
Reinstall USB Controllers
It might be one of the reasons why this error is occurring. To fix it, follow the given steps:
Press 'Windows' key and 'X' button simultaneously.
Click on 'Device Manager' from the given menu.
Expand the option 'USB Controllers'
Right click on each one of them to uninstall them.
After this is done, you should reboot the computer.
Some Driver May be Incompatible
This is another common reason for the error to occur. To fix it, follow the following steps:
First, log onto the manufacturer's site for your system.
Find the latest drivers from their website and download. ( Ex: Sound Drivers, Chipset Drivers, etc.)
Install these drivers and reboot again and check whether the error occurs again.
Run Windows Updates
Here is another method to fix the Windows error.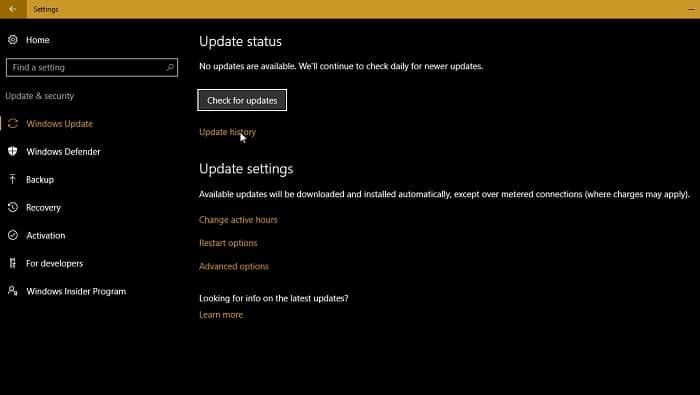 Click on 'Start' option.
Type in 'Windows Updates.'
Click on whatever comes up.
Let the updates install.
Once this is done, reboot the computer and check whether the error persists.
Failing Power Supply
If this error occurs along with shutdowns and reboots, it might be a power supply program. You will have to get your power supply checked. This error occurs because it can't hold the load, it may trigger this error, and it can indicate a failing power supply.
See also: – 4 Ways to Fix Windows 10 Freezes Randomly Issue – TechWhoop