The DXF File or Drawing Exchange Formats is a graphics image format initially developed in 1982 by Autodesk. Since its first introduction, the design has changed considerably but remains one of the most essential forms for storing CAD models. It is supported across multiple modelling programs and can exist as a text-based format, making it easier to handle, edit and implement. Thus, you must know about the best DXF File Viewer software.
Questions often arise: How have we viewed dxf files? Any current browser, such as Google Chrome, Microsoft Edge, Firefox, Opera, or Safari, can view DXF files.
DXF file viewer software is used for the visualization of .dxf files. Along with viewing software, some software offers other functions like editing, saving, and sharing with .dxf extension files and may also be compatible with various file formats like .dwg, .igs, .svg, .stp, etc. While most of the software is available on Windows and Mac here, we put together a list of the ten best DXF File Viewer software for the Windows platform:
See Also: Return Flights Review | Best Way to Print Airline Tickets
Top 10 DXF File Viewer Tools
The following are the top DXF file viewer tools.
DXF Viewer
One of the most popular .dxf file viewing software is the DXF Viewer. Known for its simplicity, this software is free and dedicated to using .dxf files.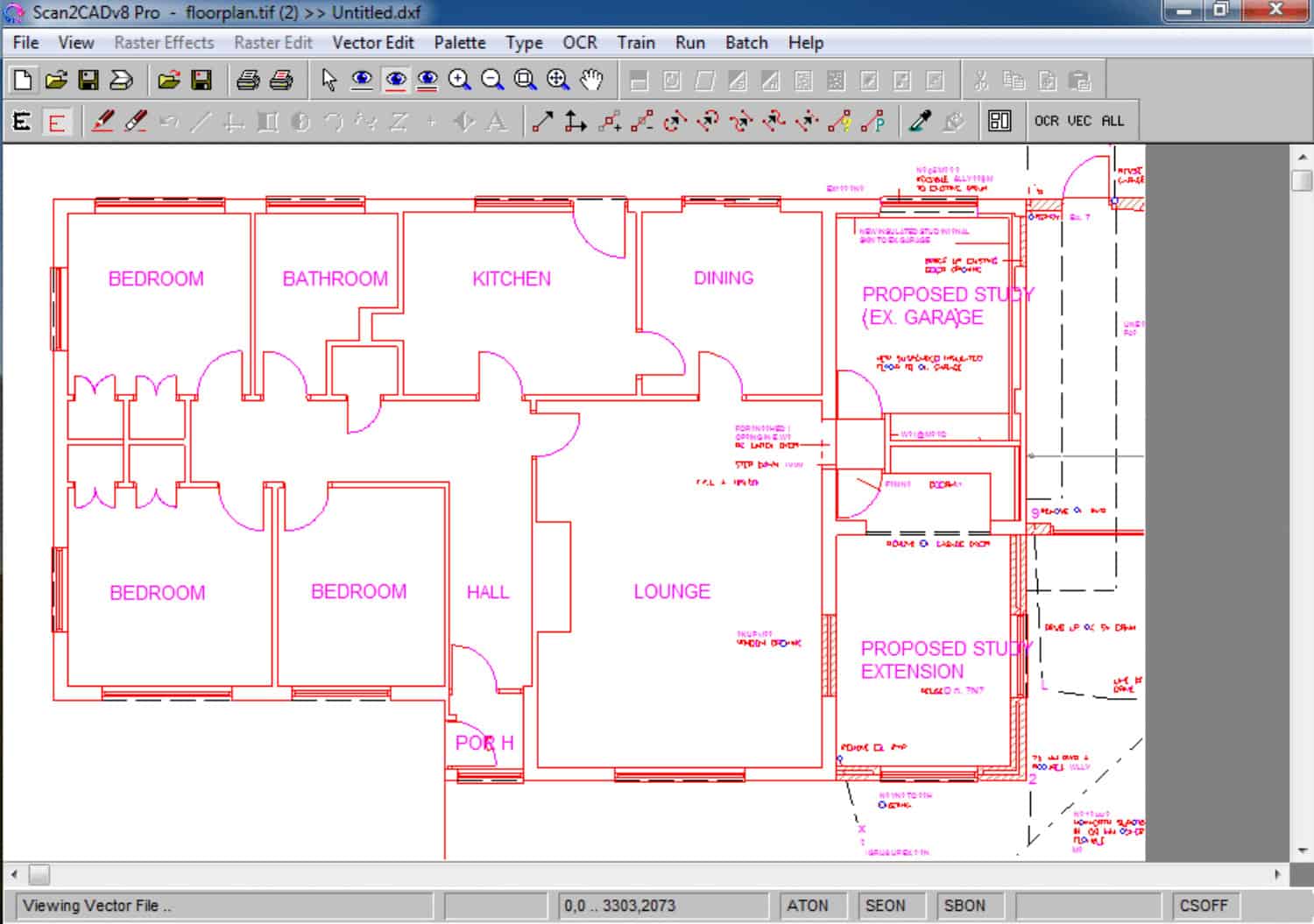 The software enables the visualization of DXF files with functions like zoom-in and zoom-out but does not require any complex (and large) CAD systems to be installed along with it. Moreover, this is available as freeware.
Autodesk DWG TrueView Free
Although not exclusive to .dxf files, this software is considered one of the best DXF file Viewer software because of its flexibility with other formats and its ability to open multiple files in different viewing tabs.
DXF and DWG files can be opened and analyzed with advanced distance measurement and zooming tools. A complete navigation wheel for mobility and strategically placed feature keys make the software very user-friendly.
Visit: Autodesk DWG TrueView Free
See Also: – 10 Best Free DLL Fixer Software for Windows – TechWhoop
BabaCAD
This software is not only a DXF file viewer; it supports multiple image formats and can be used for extensive editing. The software's myriad features for image modification are in a user-friendly interface.
It is available for free and has been in use both by students and professionals.
See also: – 10 Best Free Image Viewer Software to Download – TechWhoo.p
CADSoftTools ABViewer
This DXF file viewer and editing software supports a variety of image formats and also allows the conversion of PDF files into image files for editing.
Loaded with analyzing tools like distance measurement and editing tools, this software enables change traceability by comparison of .dwg and .dxf file contents.
There is an additional attractive feature of converting the coordinates of the drawing into actual geographical coordinates.
Visit : CADSoftTools ABViewer
Bentley View
A free DXF file viewer software for Windows, Bentley View, offers image visualization, modification, image saving, and printing features.
Along with general viewing tools like panning and zooming, users can modify the dimensions of their images and change the background colour, brightness, and style of the display.
Added features include a search function for texts, creating and designing templates, and usage of the geographic coordinate system. However, this software requires online registration for users and a relatively high amount of RAM for proper functioning.
Visit: Bentley View
AutoCAD Drawing Viewer
This is a simple viewing software for all AutoCAD files like DXF, DWG, DWF, etc. The user interface allows browsing many images quickly using a small viewing panel, which also allows viewing the primary data for each image.
But, images can be put into full-screen mode for drawing, changing the background colour, rotating, and finally, saving and printing.
Visit AutoCAD Drawing Viewer
de. caff
A free DXF file viewer for the Microsoft platform, this software opens multiple files in different tabs and can save the DXF file into standard image file formats like PNG, PDF, PostScript, SVG, BMP, etc.
This software is a Java Program and supports only two file formats – DXF and SX- but allows XML file import.

The viewing tools for this software are potent. Thus, mouse control allows visualization from different sides and angles with easy drag. It also allows changing interface colours and background colours between black and white.
MyCAD Viewer
A relatively lightweight application was created to showcase CAD drawings as e-drawings. This software supports DXF and DWG formats and requires the installation of .NET Framework version 1.1 to function correctly.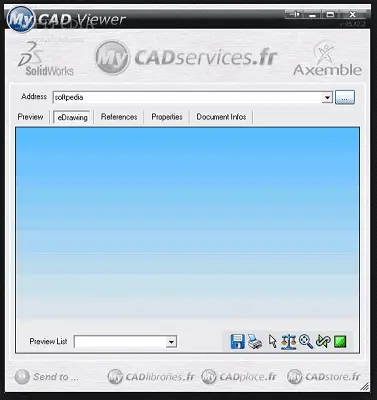 This software has an easy preview file option and essential visualization, editing, and analyzing tools. Using this software, objects can get animation too.
Visit: MyCAD Viewer 
See Also: – 10 Best Free GIF Animator Software for Windows – TechWhoop
LibreOffice Draw
Open-source graphic software that supports the visualization of DXF files along with primary measurement and editing functions like adding shapes or shapes into the image.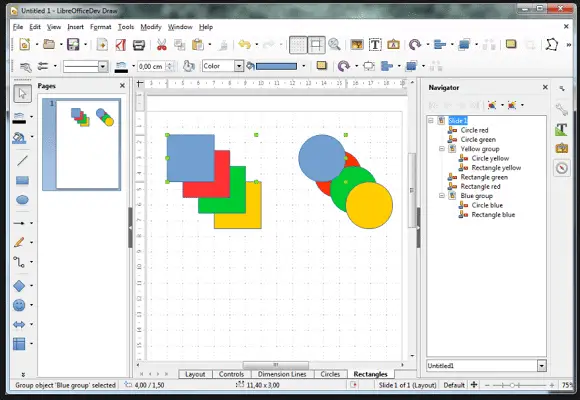 This software comes as a part of the LibreOffice suite. You can share DXF files via email and save them into various formats like ODG and OTG.
Visit : LibreOffice Draw
DXF
This software is a simple DXF viewing software that is only for DXF files. It also allows simple editing functions like adding different styles and coloured texts in the image and changing the background between black and white.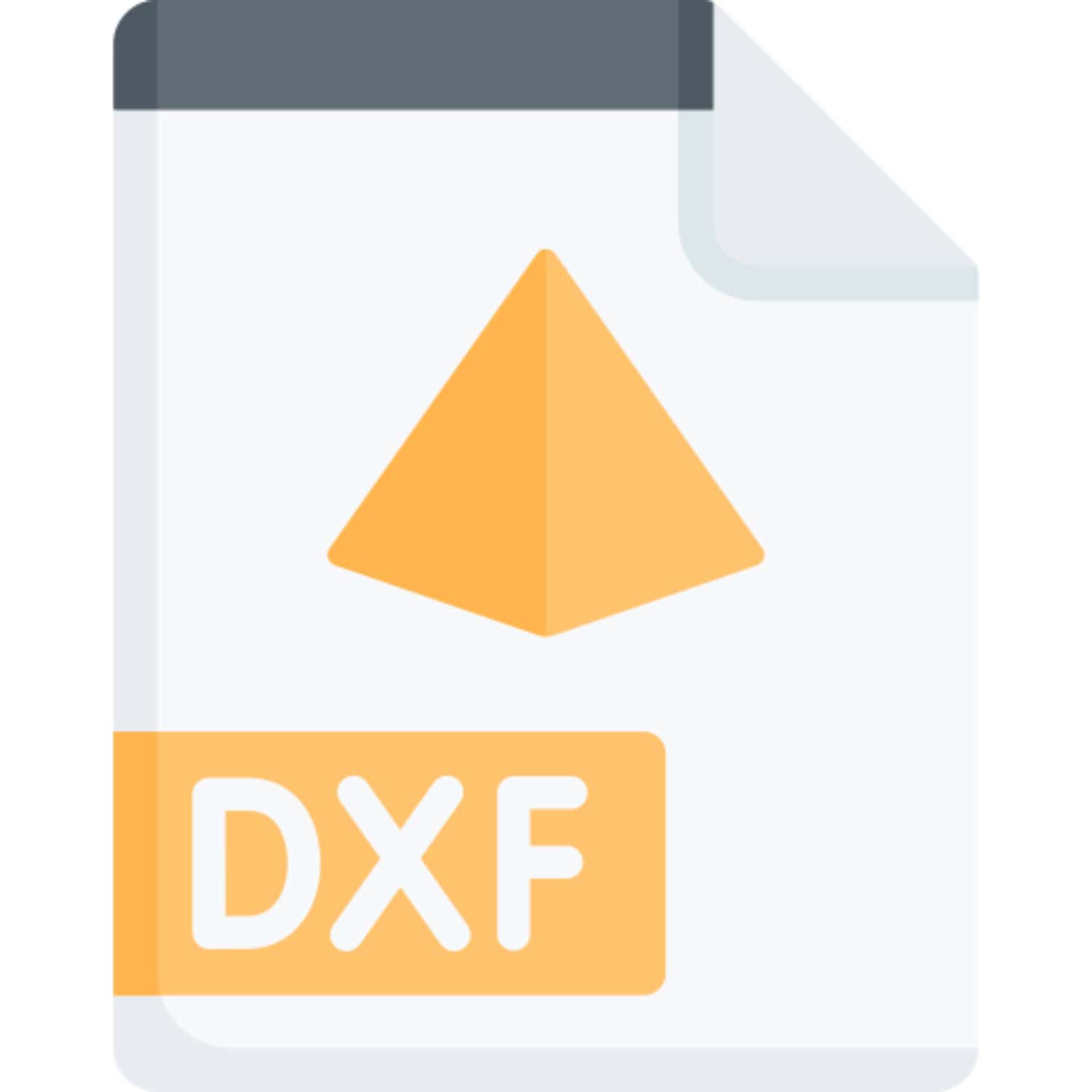 It can export the DXF file in GIF, BMP, WBMP, JPG, etc.
Although a very simple DXF file viewer, if you compare it to the other software in this list, it has been prone to lags. But still, the software's sheer ease and functions place this software in our list of 10 Best DXF Files Viewer Tools for Windows.
Apart from the above software in this list, many other less popular DXF file viewers like DWG FastView, Lx Viewer, JETCAM CAD Viewer, Mini CAD Viewer, AIGraph CAD Viewer, etc.
Visit: DXF
FAQ's
What program will open a DXF file?

AutoCAD, a widely used computer-aided design (CAD) software, is capable of opening DXF (Drawing Exchange Format) files. This format facilitates seamless sharing of design data between different CAD programs, making it a go-to choice for various engineering and design projects on Windows, macOS, and mobile platforms.

How do I view a DXF file?

To view a DXF (Drawing Exchange Format) file, you can utilize software like AutoCAD, a prevalent tool for design and drafting. Another option is to use free online viewers like Autodesk's A360 Viewer, which allows you to upload and view DXF files directly in your web browser without the need for installing software.

How do I open a DXF file without AutoCAD?

You can open a DXF (Drawing Exchange Format) file without AutoCAD using various alternative software. Free options like LibreCAD and FreeCAD offer DXF file compatibility. Additionally, online platforms like A360 Viewer by Autodesk allow you to upload and view DXF files directly in your web browser, eliminating the need for AutoCAD.

Can AutoCAD read DXF?

Yes, AutoCAD can read DXF (Drawing Exchange Format) files. DXF is a standard file format used to exchange drawings between different CAD (Computer-Aided Design) programs, and AutoCAD, being a popular CAD software, is designed to read and work with DXF files seamlessly.

How to convert a DXF file to PDF?

To convert a DXF (Drawing Exchange Format) file to PDF, you can use software like AutoCAD or online conversion tools. In AutoCAD, you can simply go to the 'Print' option, choose a PDF printer, and select the DXF file to be converted. Online converters also allow uploading the DXF file and downloading the PDF version.

What is the best DXF viewer?

Several reliable DXF viewers are available, including AutoCAD, DraftSight, and FreeCAD. These viewers allow you to open and visualize DXF files without needing full CAD software. They offer user-friendly interfaces and various tools for examining and reviewing DXF drawings with ease.
Conclusion
These are some of the DXF File Viewers available for Windows. We hope this list helps you experience the best DXF File Viewer for your needs. Do not forget to visit us for more articles!
See Also: 9 Best Affordable Online File Hosting Services | Updated