"Emergency calls only," we're sure a few Android users are familiar with this dreaded message. This prompt prevents them from using their devices to make calls or send texts, which is highly inconvenient.
If you're experiencing the issue of "emergency calls only" on your Android phone, here are the top 10 solutions to fix it:
1. Restart your phone – this is the easiest and quickest solution.
2. Check your network signal to ensure a good connection.
3. Disable airplane mode if it's turned on.
4. Check your SIM card to ensure it's inserted correctly and not damaged.
5. Check if flight mode is turned on and off if needed.
6. Consider changing your network provider if you continue to experience issues.
7. Try removing and reinserting your SIM card.
8. Reset your network settings to default.
But, there are several solutions to this problem. Today's article will teach you how to turn off emergency calls only on Android in various ways. We will cover every answer to the Emergency calls-only issue on Android, whether due to external factors such as pending bill payments or internal problems with your device. If you're wondering why my phone says emergency calls only, keep reading! This article will solve your problem.
See Also: 14 Best Free Call Forwarding Apps for Android
What Does "Emergency Calls Only" Mean? 
"Emergency calls only" is a feature on modern-day smartphones that can be helpful for anyone with difficulty. Even if you have not paid your bills, you can place an emergency call to the concerned authorities.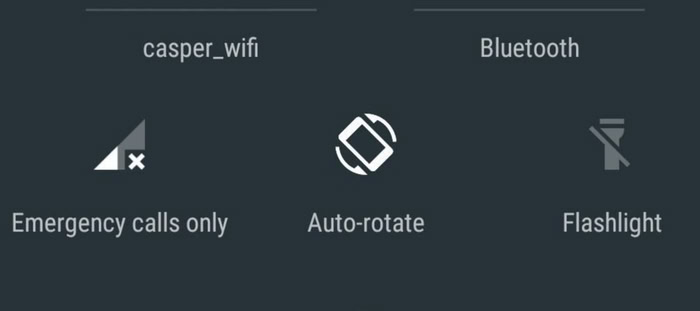 But sometimes, this message pops up on users' devices when everything is all right and there is no need. 
What to do in such situations? 
Possible Fixes For

"Emergency Calls only" Error
Here are some ways you can fix the Emergency calls-only error:
Try Re-inserting The SIM Card
IN SOME CASES, the SIM card may have been slightly displaced from its normal position inside the SIM tray. The easiest solution is to turn off your device from the reboot menu and remove the SIM tray when this occurs.
Remove the SIM card from the SIM Tray and blow air onto the SIM card and inside the SIM Tray slot to remove any residue or Dust. Following that, ensure that the SIM card is correctly inserted into the SIM Tray and then see if this resolves the issue.
See Also: Voicemail Set up on Android-Your One Stop Guide
Restart Your Device
Sometimes, the phone may have developed a flaw that prevents it from adequately registering the SIM card installed inside the mobile phone.
So, restarting the device and checking if the problem persists is better. 
Check For Any Pending Bills To Remove Emergency Calls Only
Consider checking whether or not you are up to date with your accounts. If you have not cleared your dues, you will be barred from making/receiving calls or texts and will see "emergency calls only."
Make the necessary bill payments to your network provider and check if the problem persists.  
Activate And Disable Airplane Mode
Sometimes, a simple fix to the Emergency calls only issue is to turn on the airplane mode and then turn it off again. For that, navigate to the home screen after unlocking your device.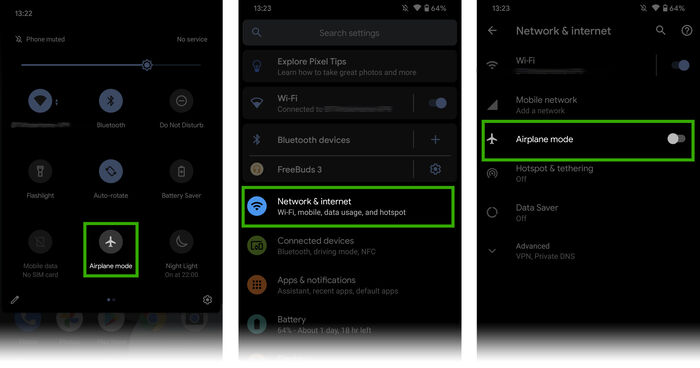 To put the device in Airplane mode, drag down the notifications panel and click on the "Airplane Mode" icon. Allow the device to be in airplane mode for at least 30 seconds. Turn off flight mode and see if the phone registers on the network and if the error message still appears. 
See Also: 11 Best Android Optimizing Apps | Best Android Optimizer
Try Resetting The Device's Network Settings
It is possible that the network settings on the phone were changed manually or automatically by the phone and have now become misconfigured, resulting in this issue.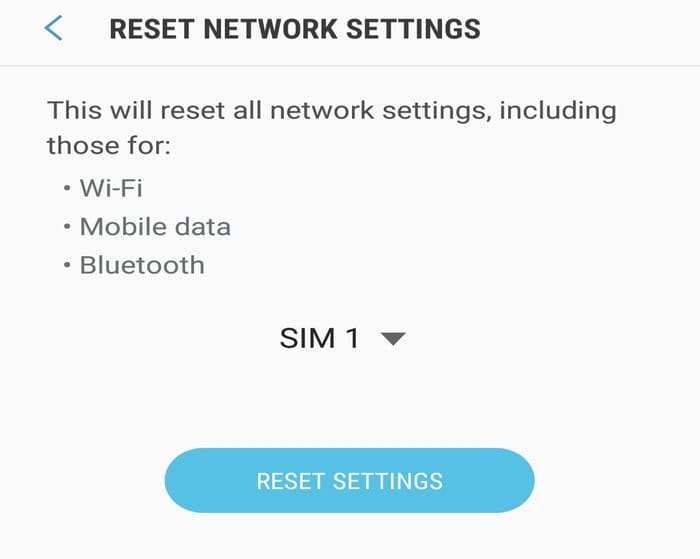 To do this, go to Settings on your Android device. Select 'System settings' from your device's settings. Click the "Reset" button in the system settings and set the "Reset Network Settings" option on the next screen.
Confirm any prompts on your screen, then wait for your network settings to reset. Check to see if this resolves the Emergency calls-only issue. 
Confirm For Any Carrier Issues
There will be times when your local carrier will be unavailable. Please wait for your page to resolve the issue on their end to stop seeing the emEmergencyalls-only prompt.
You can confirm the problem by checking various social media platforms to see if other users have reported the same issue. 
Update Your Phone
Most Android-based phone manufacturers provide monthly security patches to protect your device from potential threats and fix bugs.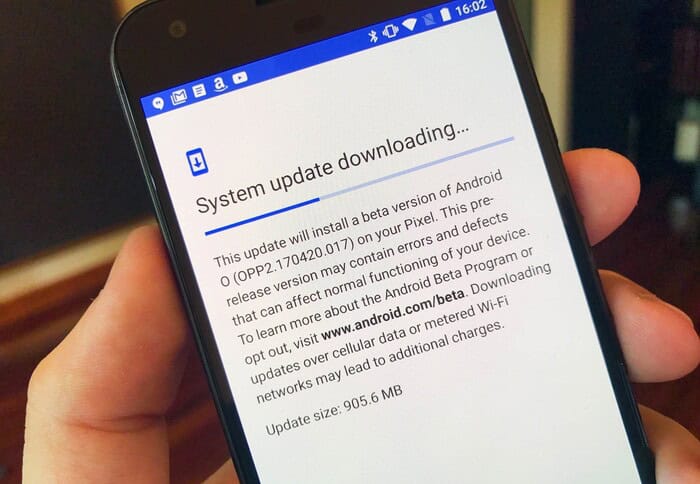 Connect your phone to Wi-Fi and install the most recent update available. When you retry making calls after installing it, you will not receive any emergency calls, only an error.
Try Changing The Device's Network Mode
One possible way of getting out of the phone stuck on emergency calls only issue is to change your phone's network mode from 5G to 3G or 2G.
The process is simple; you can do it by navigating to settings and opening the connections menu. Then, select Mobile Networks. Tap on network mode and choose 2G or 3G only. 
Replacing SIM Card
Your SIM card may become inoperable due to normal wear and tear. If you've been using the same SIM card for a decade, you need to replace the SIM card. Please insert it into your Android phone when you receive the replacement.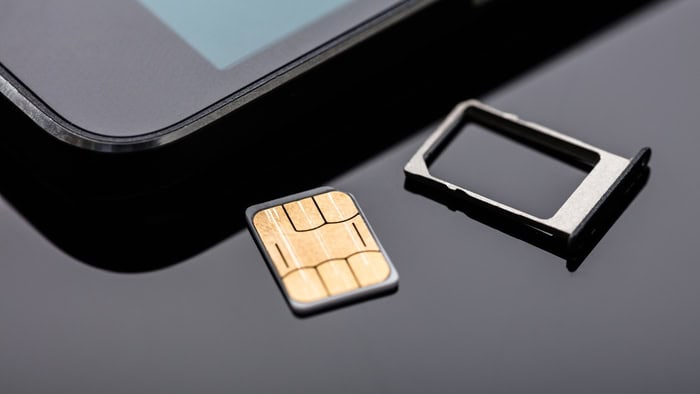 Register it with your mobile service provider to resolve the emergency calls-only error.
Check The Strength Of Your Network
Yet another straightforward trick, there is a high probability that your device is displaying emergency calls only when your phone is stripped of a strong network. Examine the network bars at the top to determine the strength of the mobile web.
If you notice the phone dropping the network signal frequently, you will have difficulty making calls, and the phone may only allow you to make emergency calls.
You may consider switching to a different carrier if you often experience network problems at home or office. Try sticking to the network which provides the best signals in your nearby areas.
These are a few tricks that can help you if you have the complaint that your cell phone says emergency calls only. Now let's move on to some frequently asked questions.
See Also: Top 11 Free Voice-to-Text Apps for Android (2021)
FAQs
Is it possible to remove the Emergency Calls Only button?
Yes, there is a way to remove the button. First, navigate to the Security menu in Settings, then select 'Screen lock.' Select 'None' from this menu, then 'Yes' when prompted. When you unlock your device, you'll have a new lock screen, without any 'Emergency Call' button.
What are wireless emergency alerts on Android?
Authorized Senders send these free notifications to your mobile device. The alerts are there to notify you of potential threats to your safety or missing person alerts in your area.
Conclusion 
Emergency calls only is a great feature that can come in handy when situations demand. Although, constantly getting that error when you need to make regular calls can be annoying. Hopefully, after following today's hacks, users can fix this issue on their Android devices.