The present trend of the youth is Facebook. Feeling alone, want to talk to someone, post a picture, get news and notification of anything via Facebook. Facebook also allows users to post videos online. Many new features are added day by day. And now, you can download them via these Facebook Private Video Downloader Websites.
Many interesting and funny videos are nowadays observed in Facebook. Many of these videos are long forgotten or lost in the long timelines. So, whenever we come across any interesting video we want to download, we might not know we will see them again or not. Facebook Video downloaders are in great demand nowadays.
These services are of two types. Firstly, they come as a software package which we must install on our computer and then we can use them and secondly, are those online websites like Getvideo downloader which facilitate the downloading of Facebook videos.
Here, we are to discuss the second service, i.e., the websites which help us to download Facebook videos. These work without any additional software downloads. There are many downloaders that are present in the market. So, here I have the list of top 8 Facebook Private Video Downloader Websites.
See also: How to Download TikTok Videos on PC | Simple Guide 
Facebook Private Video Downloader Websites
4Hub
Starting our list with a plain and powerful hub created for the purpose of making videos available offline. When using 4Hub, your downloading needs will not be limited to Facebook content as it allows access to different tools related to different social networking sites. All these tools are free to use and offer great convenience. Moreover, content sharing apps Instagram, SoundCloud, Vimeo are also included in their impressive list of video downloading applications. On just one site, you can find multiple tools to download videos based on your needs.
You can download a variety of content in any video format like MP3, HD, UHD, and also SD. Furthermore, you can also opt this tool for private video downloads here. 4Hub is a free well-built tool for obtaining FB videos offline.
Visit: 4Hub
Fbdownloader
Second, on our list is another reliable site and has a name that explains its function. With fbdownloader you get to download any preferred video any time you need. Moreover the complexity of installing any software into your device is also absent here. This means you do not need any preinstallation for the site to be functional. However, bear in mind your videos will be downloaded in MP4 format only. You can convert videos from facebook to mp4 videos.

Moreover, changing the quality of videos to be downloaded is also possible. It also has a different attribute that enables one to download private facebook videos.
Furthermore, you can even choose to modify your videos to MP3 format.
Visit: Fbdownloader
4K Video Downloader
4K Download company is renowned for creating tools related to videos. The company also created a tool for downloading FB videos.
Besides windows and Mac, you can smoothly run this software on Ubuntu as well.
Furthermore, you can even download videos from YouTube using Ontiva as well as Vimeo with just this one tool.
You can even download 3D as well as 360 videos.
Visit: 4K Video Downloader
ClipGrab
Although ClipGrab gained it's popularity for making YouTube videos available offline, it is lesser known for Facebook video downloader. Nevertheless, the popularity, this is a wonderful tool for getting your videos downloaded offline. Not just Facebook, you can pretty much download videos from any other website.
MP4, MP3, FLV are some formats supported by this tool.
This ClipGrab video downloader tool is also quite reliable when transforming one video file format into another.
You can get this tool easily on Windows, Mac, and Linux.
Visit: ClipGrab
Know More: How to Download Facebook Live Videos
iTube
Aimersoft is a software company known for offering video and DVD solutions. They proudly claim that their software, iTube, can easily download videos from thousands of websites, including Facebook.
However, the tool is not completely free. We suggest opting for the trial version, and if it fits your need, you can get a paid version.
It also has other amazing features like recording, altering, and sharing videos with other devices.
Moreover, it is available for Windows and Mac.
Visit: iTube
FileVid
FileVid is another amazing tool on our list. It is here because of its uncomplicated interface. Moreover, you can paste the link of the desired video into the FileVid download bar and click download.
Additionally, you can even choose from the video quality of the files.
However, the only limitation is it can convert links to MP4 videos. In case you need another file format, you can try other tools from the list.
Visit: FileVid
FB Down
FB Down is one of the best and simplest Facebook Private Video Downloader Websites to use. The steps to use the website is stated on the website itself. The website is very manageable and easy to use. The website sometimes is available at times.
This website is not for very fast downloads. This website requires time, as the download time is slow.
Visit: FB Down
KeepVid
KeepVid is another simple downloader website. This website helps to download Facebook videos to the computer without much effort. The rating of this tool is very high, and it supports many users at a time. Extension of this tool is available in various browsers.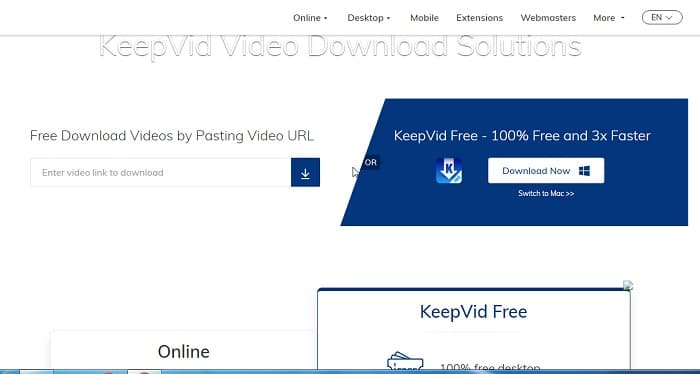 The user interface of the website is very easy and highly recommended to use. The downloading time is slow. The user has just to copy and paste the download link the website.
Visit: KeepVid
See Also: 10 Best Facebook Spy Software to Track Your Friend
FLV to
FLV to is a great downloading service. Not only does it provide downloading service for Windows but also Mac. This website is great in all aspects. The website comes with an inbuilt converter. It has the best converter.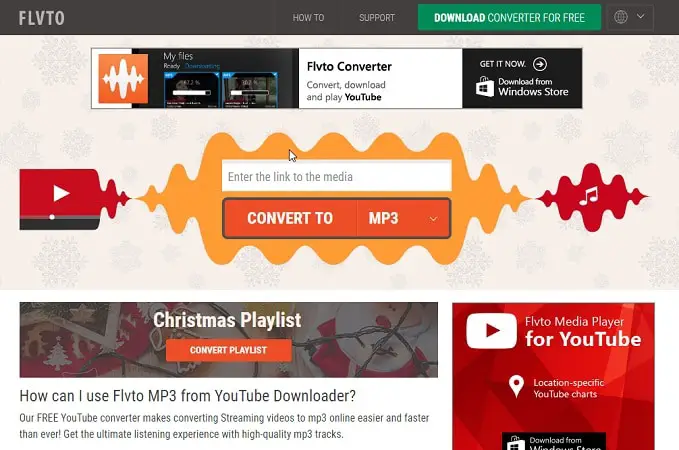 The look and user interface is very easy to operate. The website alongside download can also handle converting. The frequent pop-up ads might cause trouble, but overall the website is good for downloading Facebook videos.
Visit: FLV to
See Also: 2 Ways to View Private Facebook Profile
Tube Offline
Tube Offline is one the most popular video downloaders in the market. You will find the latest terminologies in-use in the website. The user interface is very easy, straightforward and reliable. Using the latest terminologies download videos from the fastest servers of the industry.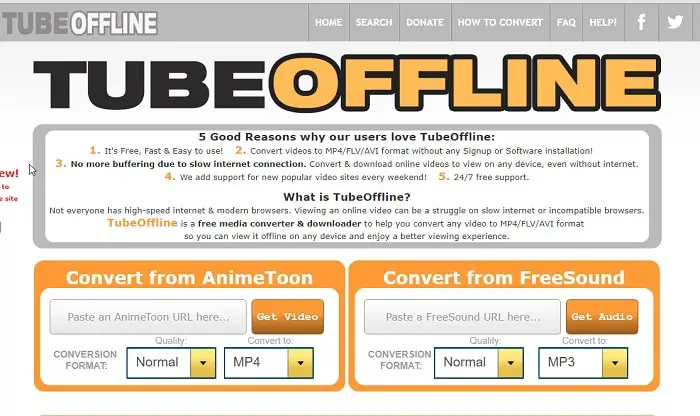 The website has long loading time and similar time is taken to reload the entire page. To download videos, you have to use plug-ins or extensions. Besides downloading from Facebook, users can download videos from a lot more sites using this website.
Visit: Tube Offline
DET URL
DET URL is yet another great video downloader. This website has the best online converter in the market. It provides the user with tons of facilities to ensure quick downloading of videos. This website is user supported and contains no ads. So, it is a great video downloader.
The downloader has a restricted internet speed due to other downloader programs. This tool is not available is some parts of the globe even after using proxy servers. Use the aforementioned tool to download any video from any website according to your choice.
Visit: DET URL
YT CONV
YT CONV is a highly recommended downloader. This website allows the user to add specific keys at the beginning of the videos (Facebook), to make the downloading process much easier to follow.
Compared to other downloaders, the downloader is quite fast, so it is quite recommendable. The website has embedded converter too. The interface is old but simple to use.
Visit: YT CONV
Save Video
Save Video is very simple online Facebook Private Video Downloader Websites. The user only needs to copy and paste the video link.
The quality of the video is guaranteed. This website is also highly recommended. The user interface is very simple and obvious to understand.
Cloud downloading is not available on the website. This website automatically captures the link. And starts downloading which sometimes causes downloading problems. The website has embedded downloading threads for faster downloading.
Visit: Save Video
Save From
Save From is one the most famous YouTube video downloading websites. Besides YouTube, this website also facilitates downloading videos from other websites, even Facebook. This website comes with a video recorder, which allows the user to download videos specific to users need.
HD videos are not available. And the quality of the video is not great as compared to others. This website also has an extension for browsers for easier access.
See also: 11 Best Facebook Tips and Tricks to Use in 2022
Conclusion
The listed above sites provide the best Facebook Private Video Downloader Websites in the industry. Any site can change their policy and pricing any day so keep up-to-date with them. The list purely suggestive and any addition and changes are always welcome.
Enjoy your Facebook Video and Download it on the go. And never feel the need to remember the date of the post to view the video again. Now just download it and enjoy the downloaded video whenever you like. Enjoy watching Facebook videos!