In this article, we will provide an easy guide on how to get fake numbers for Tinder. From using a virtual phone number app to a disposable phone number, we will cover all available options to help you start using a fake number on Tinder.
A Tinder fake number is a fake mobile number that can download from the app without giving the user's phone number. Users can do this to safeguard their privacy and stop telemarketers or spam messages from approaching them. These fake phone numbers can be acquired from several online services that provide disposable phone numbers, like Tinderphone, PingMe, Hushed, etc., for transient use.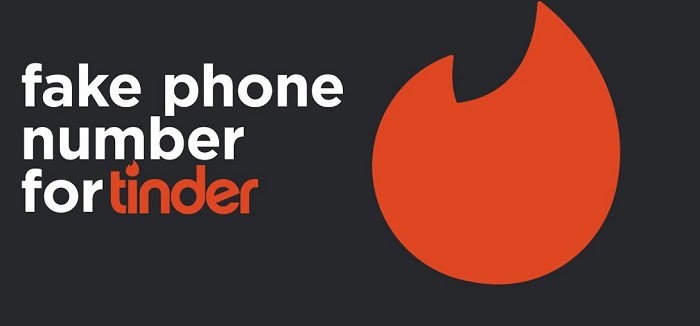 A phone number is needed to verify your account on Tinder's well-known dating app. However, what if you want to keep your actual phone number private? Getting a fake number is simple and can be done through a few online services. This guide will show you how to use a fake number for Tinder, ensuring your privacy and security.
Phone number apps that work for Tinder
Burner numbers are significantly less expensive than regular numbers, and they're used for a wide range of temporary purposes. When the user intends to use the burner number, they should immediately discard it.
Some fake Tinder numbers are made with a specific use, while others have multiple uses.
Burner number providers who can help you set up your new Tinder account. The following are examples of burner software that can access your Tinder account:
Tinderophone (charged)
Users of Tinder who are having trouble setting up accounts with their phone numbers can get burner numbers from Tinderophone. One number at a time is how Tinderophone operates, just like Tinder does.
Users can confidently verify their phone numbers for their new Tinder account because of the numbers they never see before.
Phoner (free of charge) 
With Phoner, you can call and text using a second phone number, giving you the confidence to date.
You can quickly and securely sign up for a Tinder account using Phoner, and you can even use the same Phoner number to text and call your date when you are not using Tinder. Users of Apple and Android devices can download Phoner for free.
The app provides users with a second phone number that they can use to call or text anyone, anywhere, at their discretion. If you want to associate your phone number with your location, having the option to choose international phone numbers is a huge benefit.
The purpose of this app is for general use, even though Tinder may work with it.
Download: Phoner
PingMe (starting from free-charged, depending on usage)
On Tinder, it functions as a free burner number. PingMe can be used for Tinder SMS verification, even though it was not designed for this purpose. The above suggests that Tinder might gain from it.
You receive a disposable US or Canadian number that you can use to open a Tinder account. Sending messages and making calls with the disposable number you receive incur fees, but only receiving messages is free.
Download: PingMe
Hushed (charges)
Hushed allows you to send messages and make phone calls like a regular phone number. Even so, whether they use or assign the same numbers to each customer individually will not determine.
Hushed can work for Tinder in addition to this, but there is a slight chance of failure. They are not free, and the uncertainty of the uniqueness of the number you receive makes it a risky step to take for your Tinder account.
Download: Hushed
Talkatone (free)
Due to the free services that come with the burner phone, this was widely used. Although the fact that so many people are using their services is encouraging, the figure was being repeated (i.e., lack of unique numbers).
Being free and eliminating the number once you finish, it is functional.
Download: Talkatone
Tinder phone number verification
Tinder uses phone number verification as a security measure to ensure that users are real people and to prevent the creation of fake profiles. After entering your phone number during the Tinder signup process, a verification code will send to your phone.
Please enter this code into the app to complete the verification process.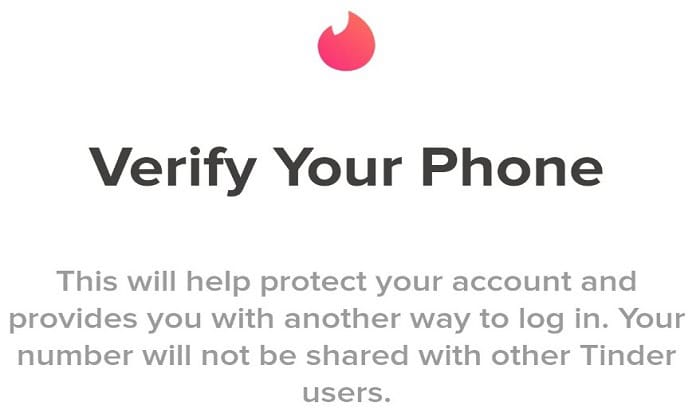 Since the initial access code will send via text message. Tinder needs a phone number to create an account. You won't receive informational or promotional texts from it. And it won't let you track your account, at least not in the app.
It also states that your phone number does not appear anywhere on your profile. Why are so many people looking for loopholes if everything is so simple? And other ways to avoid phone number verification on Tinder?
Reasons To Use Fake Numbers for Tinder
People are understandably concerned about their privacy when using dating apps. Tinder is more considerate than other service providers, which goes out of its way to protect your phone number.
Remember that people can use apps made specifically to search their Tinder account by phone number.
Using an actual phone number online has the additional drawback of many companies selling user phone numbers and personal information to political parties and advertising agencies. If you've already given your actual phone number, there's little you can do.
Numerous services, including Tinder, provide two-factor authentication, which uses your phone number to stop account hacking. Tinder will text you to let you know if they discover an attempt to access your account from another device or location. 
In addition, they include a verification code in the text that you must enter to log in.
FAQs
What is a virtual phone number?
There is no physical phone line dealing with a virtual mobile number. These numbers are usually set up to route all incoming calls and messages to a pre-existing destination, such as a mobile phone, VOIP (Voice Over Internet Protocol), or any fixed phone line.
What are the consequences of using a fake phone number on Tinder?
Using a fake phone number on Tinder or any other online platform will consider unethical and against the terms of service. As a result, your account may ban, harming your online reputation. Legal repercussions could also follow creating an account on any platform using false information.
What can a virtual phone number use for?
You need a virtual phone number because it offers privacy and more control over the number if you own an offline or online business and want a way to communicate directly with your customers but want to keep your number private. These numbers are occasionally employed for account verification needs as well.
Can I use a disposable phone number app for verification on Tinder?
Yes, you can use a disposable phone numbers app, such as Burner or Hushed, to get a temporary phone number for verification on Tinder. Remember, though, that doing so might still be against the terms of service of your platform and lead to a ban. You can use a disposable phone number app to get a free phone number for Tinder and keep your phone number private.
What advantages do VOIP number apps offer?
VOIP offers inexpensive international and local phone calls to almost every country and provides a dedicated local phone line for personal or business use. Because of this, VOIP is the technology of choice for online businesses.
Is using a virtual phone number to verify your Tinder account safe?
When creating an account on any online platform, it is critical always to be honest, and provide accurate information. You can use a virtual phone number service to receive calls and texts for verification on Tinder. However, like using a disposable phone number app. And using a virtual phone number may still be against the terms of service of your platform and may still result in a ban.
See Also: How To Fix Tinder Login Failed Error On Android Effortlessly
Final Words
In conclusion, those who want to maintain their anonymity on the dating app may find that a fake number for Tinder can offer an extra layer of security and privacy.
Users can register for a new account without providing their phone number, which can help them avoid telemarketers or spam.
Tinder's terms of service prohibit using fake numbers. So it's important to remember that doing so could result in account suspension or even permanent banning.
If you don't want to use your phone number, consider getting a new number for Tinder, using a disposable mobile number app or a virtual phone number service, or asking a friend to lend you their mobile number for verification.