According to Dale's Cone of Experience, people remember 10% of what they read, 20% of what they hear and 30% of what they see. There are four kinds of learning techniques- visual, auditory, read/write and kinesthetic. Among these four methods, visual learning has major significance in the theory of knowledge. These percentages rise in kids when compared to adults. When you finally realise visuals are better than any other then why follow those traditional techniques? Thus you must know about the best Flashcards Apps out there.
Educational videos/movies, practical views, live examples and flash cards are significant sources of visual learning. Videos and movies are available online, but it is not easy to create/modify them as required and view them to educate yourself or your kids. Hence, flash cards are the easiest and highly available visual sources to teach yourself or others. The full images with text, grab your attention and store up that whole image as a snapshot in your memory for a permanent period.
Pondering how these flash cards are highly available? Well, you need not go shopping to buy or spend money on. The excellent device in your hand can do miracles. You can find numerous flashcard apps in your Play Store or App Store that saves most of your time in remembering something. Do not worry about the best apps in the store. We have sorted and ranked up the flashcard apps according to the user ratings and reviews from the store.
6 Best Flashcards Apps
Quizlet
Quizlet stands first in the race for its flexible features. When you want to learn something new or if you are preparing for a competitive exam or any exam at your school/ college level, Quizlet comes in rescue. Create your flashcards or learn from the flashcards created by other students. Vocabulary, science, foreign languages, biology, chemistry or any other subject, Quizlet helps you master that.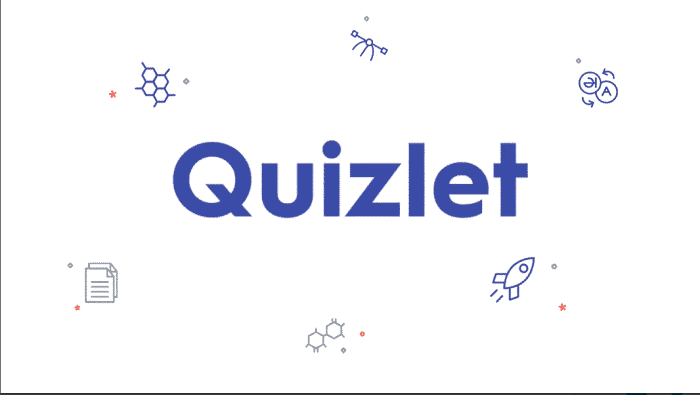 You can listen to your stuff in 18 different languages and learn how to pronounce correctly in an unknown language. Images, graphs, charts, maps, and figures make their way right into your memory enhancing the power of learning. This is the best educational Flashcards Apps every student needs to know about. Try it yourself, and you cannot restrain from sharing it with your friends.
AnkiDroid Flashcards
AnkiDroid is an android version, and AnkiMobile is the IOS version of the desktop application Anki. It gives you all the rights to create your flashcards or use the inbuilt flash cards which are above 6000 in number. It educates you and increases the period of remembering what you learn. You can productively use your leisure time in learning with these flashcards.
AnkiDroid pulls you out of learning in boredom and shows you how fun it is in learning with flashcards. It is entirely customisable with custom font support, night mode and 27 localisations. This one of the Flashcards Apps supports text, images and audio effects which makes your learning experience even more interesting. It is a must app to be present in your app list.
Cram.com Flashcards
Cram.com enables you to create an account and lets you synchronise all your devices with your account which means you can access your flashcards from anywhere and anytime. This one of the Flashcards Apps contains 75,00,000+ in-built cram cards which lessen your effort in creating new flashcards while you already have them in the store.
It has two smart modes: card mode and memorise mode. Card mode flashes all the cards that you already have gone through while memorise mode hides all those learned cards and gives you space to learn new ones.
Study Blue Flashcards
Lagging in your studies? Need to increase your grades? Then use the modern learning technique. Study Blue Flashcards helps you use your idle time to conquer your goals. The 400+ million flashcards in the app give you all you need to study according to your course. Invite your friends, classmates and learn together and build up your knowledge along.
You can customize your cards with images and audio. Quiz yourself, track your progress and set reminders. Turn your boring time into a fun and educative time with Study Blue Flashcards.
Super Flashcards by Hillman Works
You can login to your Quizlet account and import all your flashcard sets and access them from your super flashcards. Super Flashcards have some exciting features like importing images from your gallery to create your customized flash card, import text files from your SD card, three different quiz types and two different learning modes.
Download: Android
Quiz types include multiple choice, honor system- checking yourself whether you have thought of the right answer or not, exact text- where you pass only when you give the accurate answer. Two learning modes include: normal mode- all the cards are shown in random order, endless mode- the hardest cards are shown here.
GoConqr Flashcards
GoConqr Flashcards is an online collaborative visual learning experience. It makes you learning filled with fun and enthusiasm. Join in the groups of your interests and learn with thousands of people and share your views and materials together. The app enhances your personal learning experience by suggesting new card sets based on your interests and need.
The team never let the internet connection become a barrier to your education. The Flashcards Apps enables you to study online or offline based on an availability of internet.