Learning linguistic nuances such as pronunciation and vocabulary can be difficult at an early age. While there are plenty of traditional methods to consider, we need to remember that technology can also play an important role. There are many grammar apps for kids, and each of these offers a handful of unique benefits. Check out some offline grammar checker tools here.
Best Grammar Apps For Kids
To simplify the decision process, we have put together a list of the eight most impressive platforms while briefly describing what each has to offer.
Grammaropolis
Thanks to its user-friendly nature, this first bundle is undoubtedly one of the kids' most popular grammar apps. Grammaropolis presents its lessons with a series of fun and interactive games.
It also teaches basic principles such as nouns, pronouns, and adverbs. This package also includes videos and songs. The good news is that the basic version of Grammaropolis is free to download.
Visit: Grammaropolis
See Also: Outwrite vs Grammarly | The Only Comparison Guide You Need to See
Grammar Pop
There is no reason why modern grammar apps have to be dull. This next application is a perfect example of how a bit of innovation can go a long way. Grammar Pop takes a progressive approach to learning. Users will advance to more challenging levels as they demonstrate their grammar skills. For example, sentences will become longer while the time allotted to complete each task is shortened.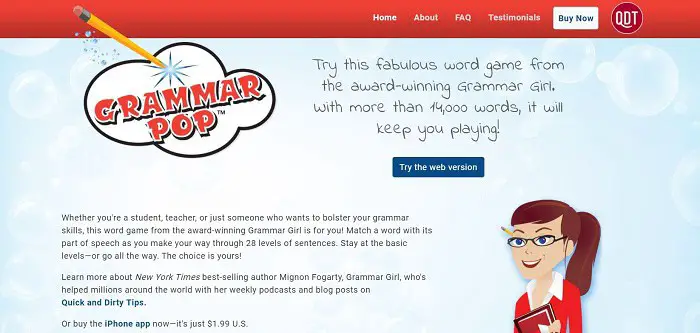 The main intention is to provide children with a more challenging experience akin to a game than a learning application. Only 743 megabytes of free memory will be required. While a free version is available, the paid app offers various tools and utilities. Check out some writing software here.
Visit: Grammar Pop
Punctuation
Punctuation is arguably one of the most straightforward grammar apps for kids, thanks to its clean and concise layout. It displays when certain punctuation marks should be used by providing real-time examples.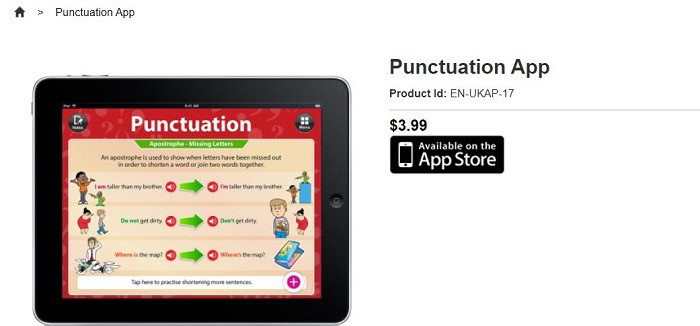 Three different quizzes are available, and games will also be presented regularly. Punctuation represents a great way to augment traditional learning techniques. It is suitable for children who are eight years of age or older.
Visit: Punctuation
Smashing Grammar
Smashing Grammar is another prevalent smartphone application. It consists of six games that teach children fundamental grammatical concepts. The graphics are highly detailed, and as this app can also be used with an iPad, kids will not be limited to smartphone access alone.

Please note that Smashing Grammar is only compatible with iOS platforms. The basic version is nonetheless free to download, and it will not require a great deal of memory.
Visit: Smashing Grammar
Verb Smash
As you might have already guessed, this application primarily centers around the correct usage of verbs within sentences. Games are configured in such a way as to present a series of verbs that slowly fall to the bottom of the screen. The child will need to insert these verbs into the correct portion of a sentence before they disappear.
Verb Smash offers a clean layout with few distractions like other grammar apps for kids. Thus, those who do not have prior experience can use this interface. Some other features of this application include:
More than 500,000 question-and-answer combinations.

Includes regular and irregular verbs.
Teaches multiple tenses.
You can change the game's speed based on age and skill level.
Most users agree that Verb Smash is appropriate for children above ten.
Visit: Verb Smash
See Also: Top 11 Grammarly Alternative Tools that You Can Use Now!
Learn English Sentence Master
As this article notes, Learn English Sentence Master focuses on the proper construction of sentences. Words will initially be scrambled. It is then up to the user to determine where they should be placed. There are several different levels so that numerous ages can be accommodated. Furthermore, a unique multiplayer mode will allow children to compete with one another as long as a wireless connection is present. Many grammar apps for kids do not offer this feature.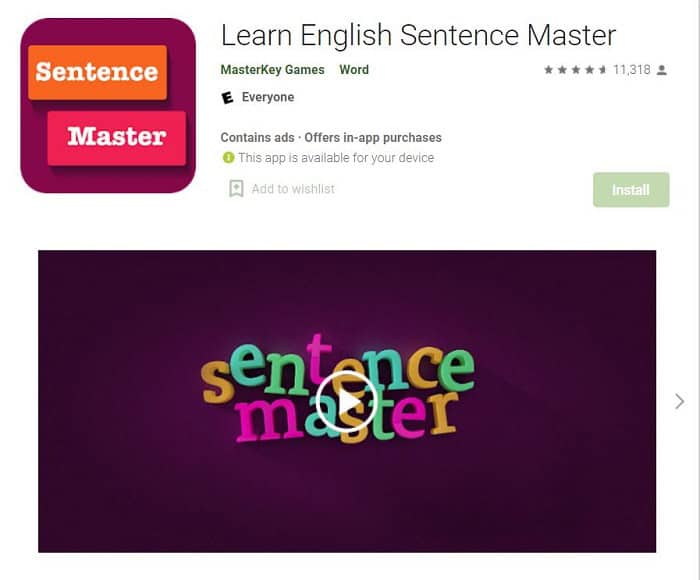 Learning English Sentence Master enables players to display their scores on a virtual leaderboard, enhancing motivation levels and encouraging active participation. Children as young as four can utilize this app, and it is available for iOS devices. While the program itself is free, the app presents in-app purchases regularly.
Visit: Learn English Sentence Master
See Also: Best Essay Writing Software to Use in 2023 – TechWhoop
English Grammar for Kids
While the title may be relatively straightforward, this bundle is unique. Kids' grammar apps should provide targeted learning opportunities alongside a fun virtual environment. This program has a digital dinosaur tutor, which helps students along the way while providing a bit of guidance from time to time.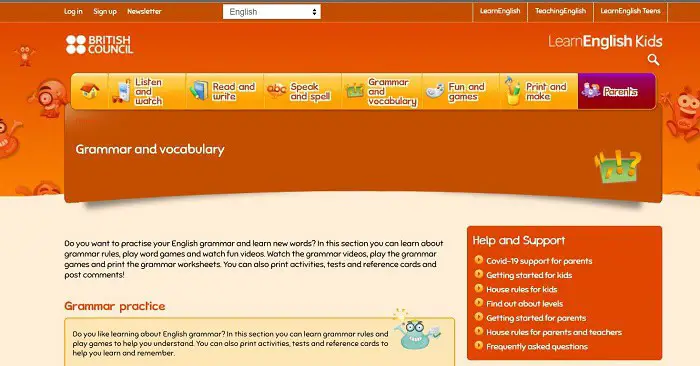 Children can access ten levels of gameplay. Each of these levels contains an additional ten sentences. The goal is to identify the part of speech associated with one or more underlined words. As you may have imagined, the penalties become more challenging as the child progresses. Check out some book-writing software here.
Visit: English Grammar for Kids
Johnny Grammar Word Challenge
Engineers design these grammar apps for kids of a wide age range. The app segregates all games into three categories (easy, medium, and hard). It covers everything- words, grammar, and spelling, and they can even display the results on a global leaderboard.
Johnny Grammar Word Challenge requires users to answer as many questions correctly as possible within 60 seconds. They can then earn badges, emojis, and similar rewards. The good news is that this application is entirely free to download, and updates take place regularly.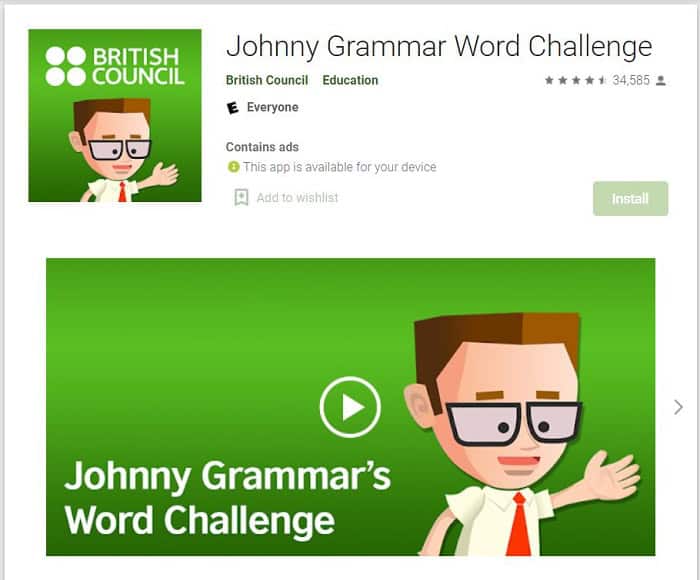 Grammar apps for kids should provide fun and engaging experiences. Whether you have been searching for a free app that offers the basics or a paid version capable of delivering more bespoke challenges, there is no doubt that these bundles aim to please. Thousands of parents and educators have already rated all of the programs mentioned above, so they are worth looking at.
Visit: Johnny Grammar Word Challenge
Conclusion
This article provides a cohesive list of engaging grammar apps for kids that you can use to engage your kid and make them learn vocabulary and pronunciation in a fun and imaginative way. You will find at least one app that suits your needs best from this list. Happy Reading!
See Also: [Updated] 9 Best Duplicate Content Checker Tools (2023)