Do you know what a GED file contains, or are you having trouble accessing it and you have been thinking about how to open a GED file? We describe the purposes of these files and demonstrate tools that, in our experience, can open or otherwise work with your files.
A program may open a GED file, which is a genealogical data file. You can double-click the file or choose an application from the right-click menu, depending on how your file associations are configured.
For help finding software, look at the file type. If you are using Windows, you can open the GEDCOM file (which has the ".ged" file extension) with your genealogical program by double-clicking on it. 
A GEDCOM file, short for Genealogical Data Communication, is one of the most known ways to share genealogical data. GEDCOM is a way to structure your family tree data into a text file that any genealogical software tool can readily read and convert. You may also like to check out the best computer diagnostic software tool to download.
The Family History Department of the Church of Jesus Christ of Latter-Day Saints possesses and manages the GEDCOM specification, first created in 1985. It no longer supports 5.5.1 (old GEDCOM) as GEDCOM X is still under development. Let us read more on how to open a GED file. 
What is a GED file?
Genealogical Data Communications (GEDCOM) files are stored in this GED format. It includes recordings of information on genealogical events and family history and metadata that links the records together.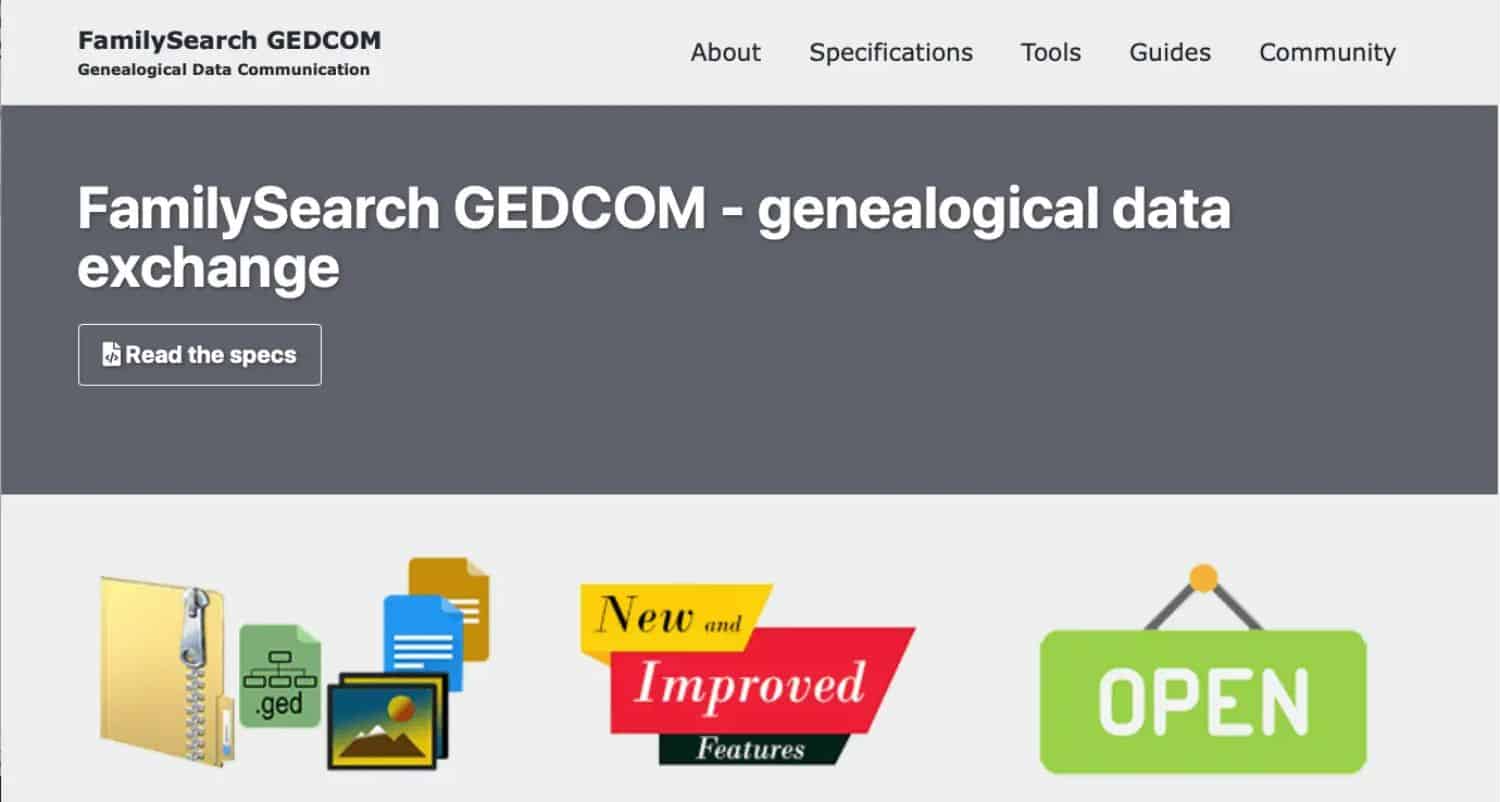 The GED files frequently contain details on family members' physical characteristics, marriages, births, deaths, and child counts.
How to Read and Open GEDCOM Files
Avoid using family tree files produced in a proprietary format by a genealogical software package when a file has the. It's typically simple to open a GEDCOM file. Before proceeding, confirm that the file is a genealogical GEDCOM file.
The GED extension is in GEDCOM format. You must unzip a file with the '.zip' extension, as it has been compressed (zipped). Back up your current genealogical databases before opening (or importing) the file using your program.
Check out the various platforms' opening instructions on how to open a GED file.
See Also: STL File Viewer Software for Mac, Windows, Android & iOS [2023] 
Windows: Open the GED file
Following is the way to open a .ged file on Windows.
In Windows OS File Explorer, please find the relevant GED file, and double-click it to open the associated program.
Try looking for an application that can open the questioned file if Windows cannot open a file while attempting to open a GED file in an application, and you see this error notice instead.
If you know an application to open GED files, launch it and check if the main menu contains the option File->Open.

If you are unsure of the program that opens GED files, try using your preferred search engine to look for "

GED file viewer

," "application to open the GED file," or "open GED file" inquiries online.

 Install the program you discovered, then see if it can open GED files.
These are the steps to open a GED file in Windows. You can also check out the top 14 GEDCOM File Viewers for Windows.
GED file opener in Mac OS
Let's see how to open a GED file on Mac Os. 
If you encounter an error message on a Mac OS application stating "There are no applications set to open the file" when attempting to open a GED file, you can click "Browse App Store" in the error window, and Mac OS will display programs that can open GED files.
If you are familiar with a Mac OS program that can handle GED files, select it from the error box's "Select Program…" menu to link the GED file extension to the program and open it.
If you don't know the program that supports GED files, try searching in your preferred web search engine for "GED viewer," "application to open GED files," or "read GED files."

Set up the application you discovered and verify that it can read GED files.
Android GED File Opening
The ways listed below will allow you to read a GED file that you downloaded to your Android device:
Locate the "My Files" or "File Manager" app in your Android device's list of installed apps and tap it to launch it.
Open the app, then tap on the "Downloads" folder.

On the file, tap. If your Android device can open the downloaded file, it will do so in the appropriate app.

 If the file doesn't open, try searching the Android App Store for "GED" to find the appropriate app that can.
If you can't open the file using an app from the Android App Market, probably. It can only be accessible on desktop operating systems like Windows or Mac OS. Search for "GED viewer" or "GED file reader" online to determine whether any desktop program can open it.
Another possibility is that the downloaded file requires an update and support.
Access a GED file on an iPad or iPhone
.
Follow these procedures to open a GED file on an iOS device:
Launch the Files app on your iPad or iPhone. Swiping down from the home screen and putting "Files" into the search bar will bring it up.
On the Files app's home screen, select the Downloads folder.
The system will show you all the files that you have recently downloaded. To see the GED file, tap on it.

If you have the appropriate app, it will start and open your file for you.

To find the app that can open it if you don't already have it, search for "GED" in the Apple app store. You can discover programs that can open GED files in this manner.
A desktop program can only open your file if that doesn't work. Use your preferred search engine for hunting up "GED viewer" or "GED file" online to discover a program that can open it on a desktop.
Saving Your Family Tree as a GEDCOM File
All popular family tree software packages support GEDCOM file generation. Making a GEDCOM file does not affect or replace an existing file in any way. It just adds new data. The exporting procedure, on the other hand, creates a new file.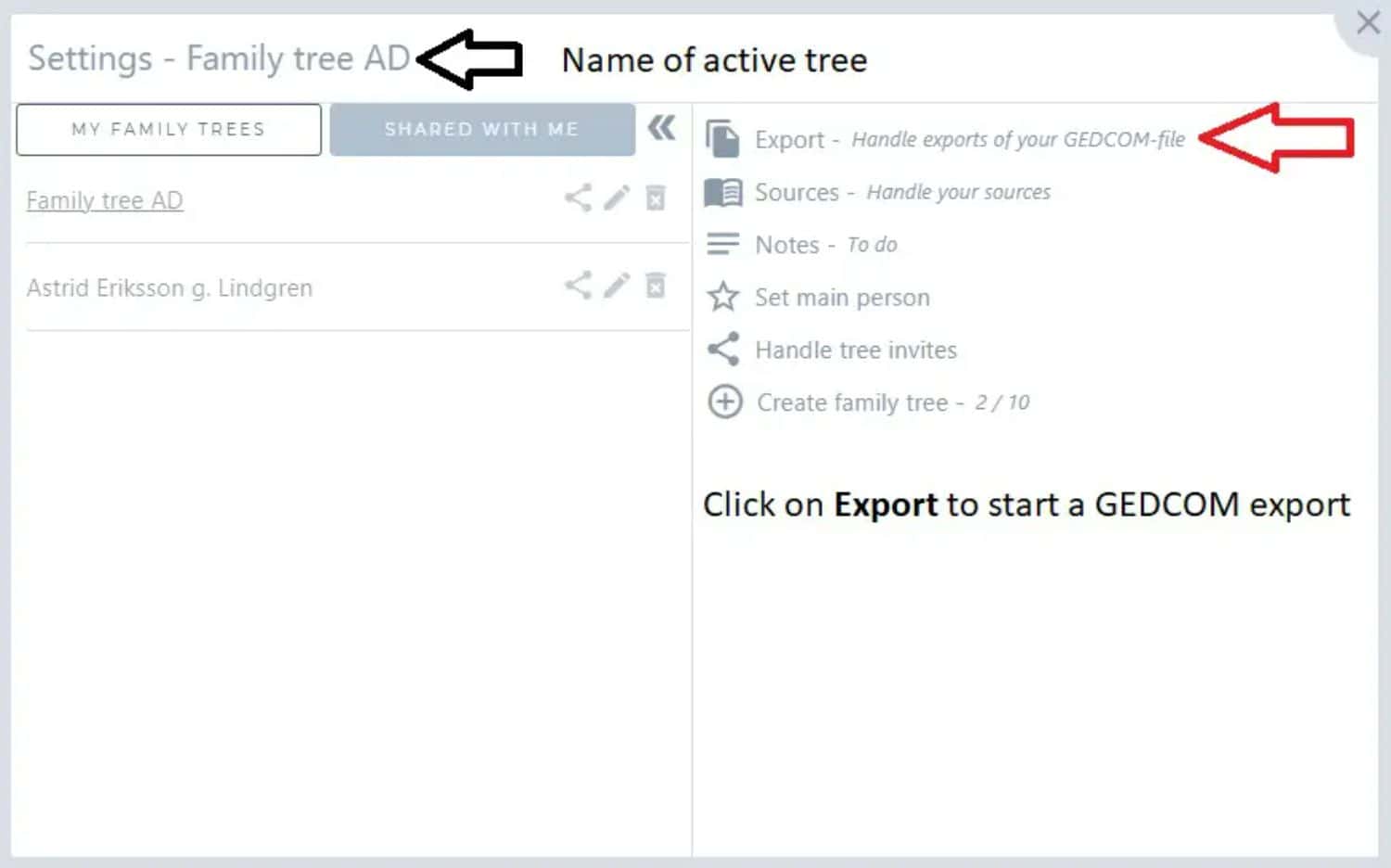 Every family tree program's export GEDCOM function is simple if you follow the basic instructions in the tool's help menu to safeguard the privacy of the living relatives in your family tree and remove confidential information like birth dates and Social Security numbers.
FAQs
How do GED files open?
It is straightforward to open a GEDCOM file. On Windows, you can open GEDCOM files with your genealogical program by double-clicking on the file with the '.ged' file extension, such as 'smith.ged'.
On what platform can I open GED files?
You may see every piece of genealogy data in detail on your Android smartphone or tablet with the help of the GedStar Pro app.
GEDCOM files are what kind of files?
GEDCOMs, which are text files, are used to share genealogical data between two entities because they contain the necessary data and connections. Entities can employ various software programs.
Are GEDCOM files capable of merging?
You can add a file to your existing tree in whole or in part. For your tree, you may import a file from a GEDCOM, PAF, or another file format, or you can combine a tree file from another Family Tree Maker file.
Can you find images in a GEDCOM file?
The only thing kept in GEDCOM files is text. The GEDCOM format will not include any images, charts, books, or other visual elements that were present in the original file. However, crucial data, notes, and sources are usually preserved after the conversion.
What is GEDCOM's most recent version?
The acronym GEDCOM stands for Genealogical Data Communication, and the initial GEDCOM file standard was released in 1984. The latest version, GEDCOM 7.0, was published in 2021. All significant family history software programs and websites support the GEDCOM file format.
A GEDmatch file: what is it?
You may upload your raw DNA files to the Gedmatch database and compare them to the 1.2 million other individuals who have accomplished the same. The testing firm is not GEDMatch.They won't let you buy a DNA kit from them. The test results from other testing companies are the only ones you may post.
Conclusion
GED files employ the GEDCOM format, an open standard that permits data sharing across applications on several platforms, to store family tree data.GED files may contain individual data, including family records that indicate a person's relationship with others and details such as name, gender, and date of birth.
Most genealogical software programs can import this and then use these records to create a family tree. Apart from individual data, GED files may also contain links to other types of material, such as photographs, which can be imported if they are located in the designated location.
GED files are stored in plain text, so you can access and examine their contents using a text editor. We hope this article on how to open a GED file has helped you solve your query.