We all know that feeling. You're on a site you love using; you go about your day like you usually press the button. And before you know it: you're on another site even if you don't want to be on it. Uggh! We know the feeling. It's not a very nice one. But don't stress; this article will teach you exactly how to stop websites from redirecting on Android. 
How to turn pop-ups on or off
Open the Chrome app.
Tap More. Settings.
Tap Permissions. Pop-ups and redirects.
Turn off Pop-ups and redirects.
In this article, we'll elaborate on all the different things you can do to stop websites on Android from redirecting. You will find articulated, easy, and simple steps here. "Ugh, my phone keeps redirecting!!!" won't be a problem for you anymore.
See Also: GStatic Virus and 5 Ways to Remove It from Windows
What Are Redirects and How Do They Work?
Let's learn how, what, and why exactly these redirects happen.
The most common reason why websites keep on redirecting is Adware. Any type of adware or malware that might be present on your computer could cause redirecting. This could be why your android chrome keeps redirecting. 
As you can easily imagine, the most crucial goal for redirecting websites is to make you look at advertisements. This sometimes can also include code that could be harmful to your system.
Being redirected is supposed to be a common function on most websites. However, we cannot deny that it risks your security. So that's why we suggest you be careful with redirecting websites.
See Also: 12 Best Free Online Android Emulators You Can Use
Why Does My Website Keep Getting Redirected?
The website you're using is more likely to be redirected when it is not official. This may also happen when you download apps or files from an application that may not have been downloaded from suitable sources.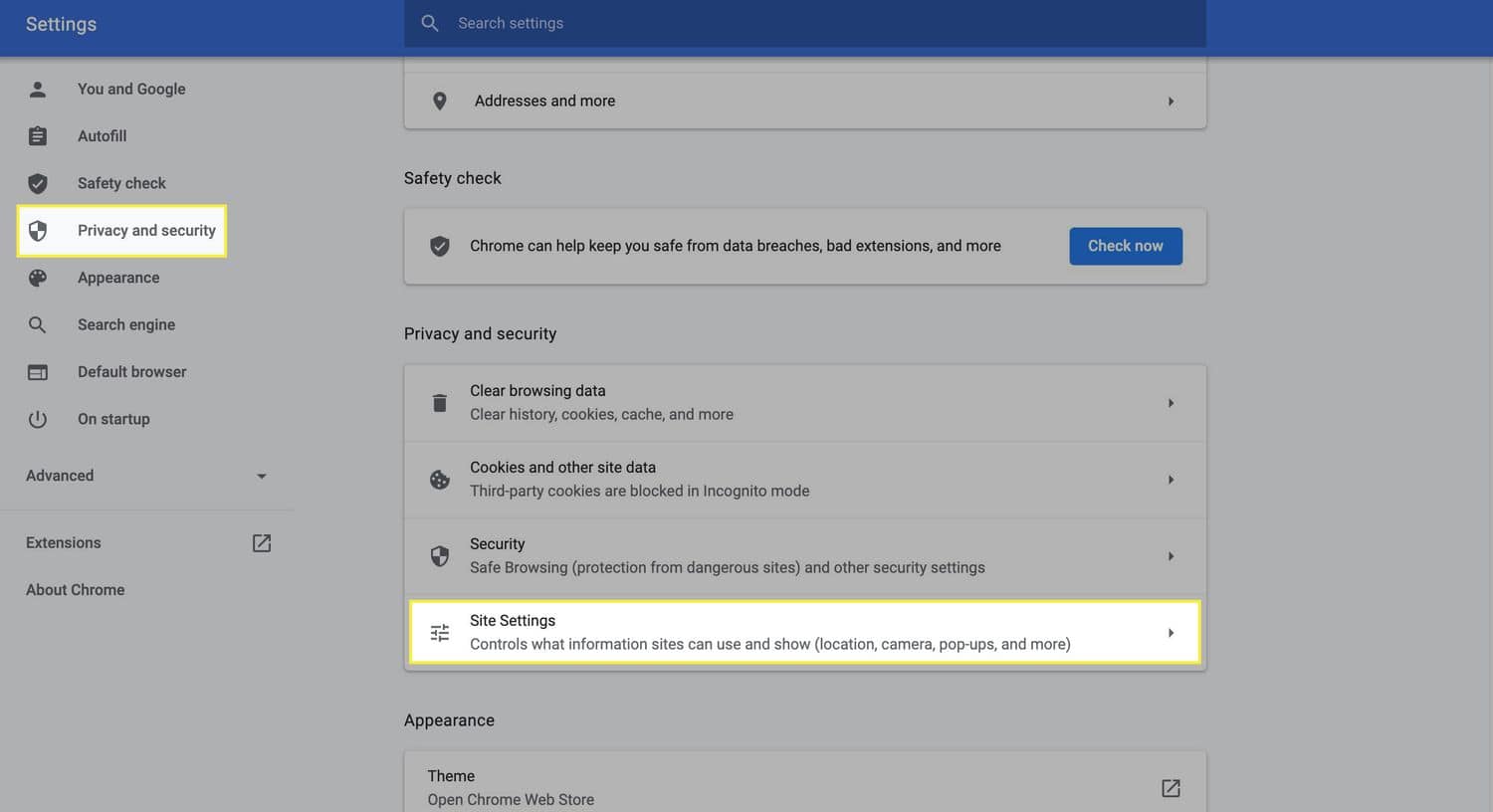 See also: How To Open Bin File On Android | Complete Guide
Is It Dangerous When Websites Do Redirects?
As we mentioned earlier, redirecting websites can prove to be damaging. Phishing attacks are a typical example of this. A legitimate website could expose a redirect endpoint, and phishing attackers could send messages or emails. These emails could contain misleading links (links that attackers could control)
How to Stop Websites From Redirecting On Android?
You could implement various simple methods to prevent websites from being redirected. These are easy to understand, simple, and won't take long. Read on to find ways in which you can stop redirects in Chrome.
Turn Off All Pop-Ups On Your Device
By following this method, you can quickly turn off all pop-ups on your phone:
Simply go to the settings on your phone.
Click the slider off to turn off all redirects and pop-ups.
Disable Pop-Ups In The Chrome Browser
If you use Chrome on Android, you can easily disable any pop-ups showing up and contributing to the redirection. Here's how you can easily disable pop-ups on Chrome in Android and thus stop Chrome redirects.

Go to the settings option in your browser. You should ideally find this in the upper right corner of the browser.
Go on to the site settings. You will find a 'Pop-ups & redirects' option. Click on that
You can always change this setting whenever you want to see pop-ups. Follow these same steps and click "Allow" instead of blocking.

This will most likely stop websites from being redirected to Android.
Activate The Data Saver Mode In Your Mobile Phone
The data saver mode helps to keep away all kinds of malware and antivirus and thus protects your phone from redirecting to another website.
This is another simple, easy-to-do method for Android or Chrome. 
Consider Antivirus Software
Antivirus software is very beneficial for keeping malware and viruses off your software and device. This means it automatically helps prevent websites from being redirected to harmful sites.
There are quite a few applications or third-party software you can use if you want to stop redirecting websites. Here's a list of the few apps we prefer using.
Redirect Blocker

uBlock Origin, 

AdGuard, 

Ghostery.

AdAway.

Adblock Plus.

AdGuard.

Browsers with ad-block.

Block This.
Find A Web Browser That Comes With Builtin Ad Blockers
It is imperative to find a safe, trusted, and secure browser. A good option might be to check if a complete reset on your browser is possible. If not, enabling the safe mode in your browser can also disable many push notifications and pop-ups that could be dangerous. 
Another way you can reset your browser is to uninstall and then reinstall it into your device. This will effectively reset its essential files and thus will take off unnecessary browser add-ons. 
If you're interested in exploring other free versions of ad-blocking software, you have a variety of options to choose from. There are several reputable ad-blocking extensions and apps available for different browsers and devices, often at no cost. To get started, visit your browser's extension store or your device's app store, and search for ad-blocking solutions. Be sure to read user reviews and check for high ratings to ensure you select a reliable option. Once you've found one that suits your preferences, simply install it to enjoy a different ad-blocking experience while browsing the web.
See Also: How to Transfer Game Data from Android to Android No Root
Update Your Most Used Browser 
As we already said before, with every search, your browser collects some information about you. Many harmful sites can snatch this data when you accidentally land on a malicious site. Updating your browser can rid it of any past flies. It might also be able to start functioning more proactively with its revised security settings. 
You can also try clearing your history and wiping off the cache and cookies on your browser. 
Use Incognito Mode
With incognito mode, you are more likely to escape the cache files that develop with constant browsing, user history, and more. Browsing from an Incognito mode lets you enjoy the freshness of a brand new browser without any past files recorded.
You can browse without leaving any traces of your browser history or activity. This also vastly decreases the danger of being tracked by unwanted sites. Since your data is not being tracked in incognito mode, landing on a dangerous site will still not steal your data- since you have none stored on your browser.
FAQs
What can I do to stop websites from redirecting?
This can be done by visiting the website and changing the pop-up settings. The article has the query resolved in a more detailed manner. Give a quick read and control the redirecting settings.
What to do to turn off redirecting for Chrome on Android?
Simply by changing the pop-ups and redirect settings of the chrome the issue can be solved. Follow the steps mentioned above and yu will surely get assistance on this.
Why I always get redirected to a different website?
This is because of the aware and malware present in the computer. They are at times dangerous as they can redirect you to a site which can take your personal information.
Conclusion
Security is an essential factor for everyone browsing. Most companies and sites are now taking measures to increase the safety of their users. An extensive set of measures on the user's side can also become a powerful strategy to prevent android chrome when it keeps redirecting. Also, check out this article to learn to stop apps from automatically running on Android.
We cannot deny that a few unusual browsers contain ad links that redirect you to a brand-new page without confirming the navigation. Having an extra layer of security with the abovementioned steps is always a good idea to stop websites from redirecting to Android. 
See Also: How to Remove Techbrowsing Virus Popup in 11 Steps