4G internet connection is fast and reliable, usually enough to watch videos and other content online. However, nothing beats a Wi-Fi connection's performance, reliability, and speed. Today, more and more people rely on Wi-Fi to avoid expensive phone charges and enjoy a seamless and uninterrupted connection 24 hours a day, seven days a week. But sometimes bad weather or any other reason hampers the Wi-Fi connection. If it happening continually, then you need to diagnose the problem of how to stop wifi from turning off automatically on android.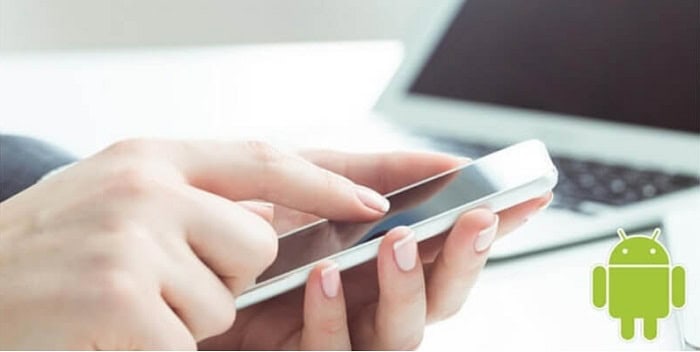 Wi-Fi is arguably one of the best inventions of our time, but it's undeniable that Wi-Fi consumes a lot of cell phone batteries. For this reason, mobile phone manufacturers are focusing on optimizing Wi-Fi so that Android's battery doesn't drain quickly. 
Another big issue reported by Android users is that Wi-Fi on smartphones turns on and off automatically. In some cases, the Wi-Fi setting will be active immediately. This is one of the main reasons people look to use data on Android phones instead. 
In this article, you will get to learn and know the easy steps to resolve the problem of wifi turning off by itself android.
Why Android Keeps Turning Off Wi-Fi
This issue occurs because of the following:
Android is idle.

You are performing a random function on your Android phone, interfering with your Wi-Fi 
May 

android keeps turning off Wi-Fi

if you run a function that is not compatible with Wi-Fi. This is related to network and internet settings. Many apps and features on your smartphone are connected to Wi-Fi, but these apps can cause network problems. If you are suffering from the same pain, you are right! At the end of this post, you can see the ways on how to stop wifi from turning off automatically on android
Simple Methods What to Do When Wi-Fi Keeps Turning Off On Android
Take a sneak peek at the simple ways to solve the problem of Wi-Fi on your Android phone.
Check Battery Saver Mode 
Using both Wi-Fi and mobile data can consume a lot of mobile phone batteries.
Even if your phone is idle, leaving Wi-Fi on for a long time will drain a significant percentage of your battery. This is because many apps use Wi-Fi and can run in the background, draining your Android smartphone's battery. Therefore, the device may have Wi-Fi turned off to save battery power. If you have battery-saving mode enabled, your smartphone will turn off WLAN whenever you need it to save battery. 
So if Wi-Fi keeps turning off on Android randomly, you can quickly fix the problem by changing the battery saver settings. 
This can be done as follows: 
2. Select the appropriate battery-saving mode. 
3. Turn off your phone and see if the problem goes away 
This works for most users, but if not, there are other solutions to try below.
Resolve App Conflicts 
Certain apps on your phone are not compatible with Wi-Fi. You may have downloaded a Wi-Fi killer app that automatically turns off Wi-Fi.
For example, Textra requires users to use mobile data to receive MMS. Each time you receive an MMS, your phone will automatically switch to mobile data to receive and display your MMS. Similarly, some antivirus and malware scanner apps can cause problems with Wi-Fi. It can be a critical measure of phone wifi keeps turning off automatically.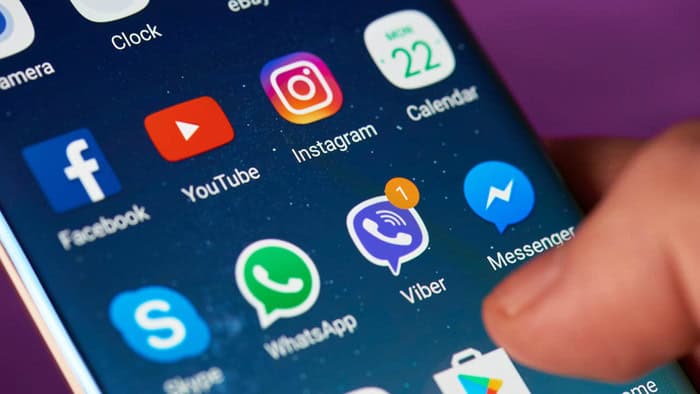 If you have recently encountered this issue, try uninstalling all newly installed apps on your Android device. This will work. 
Check Wi-Fi Settings 
Android smartphones can save battery power by turning off Wi-Fi when not in use for long periods. Unfortunately, even if you haven't enabled a battery saver, your smartphone's Wi-Fi can still be turned off. This is another common issue reported by Android users. Fortunately, you can change the Wi-Fi settings on the Wi-Fi Settings tab to prevent your phone from turning off Wi-Fi. To resolve this issue, disable the Wi-Fi timer on your device.
Some devices have a direct option to "Turn Wi-Fi on or off when your phone is idle." Check if this feature is available on Android and change the settings to your liking. 
Check If VPN Is The Cause Of The Error
VPNs can also cause interference on Android, especially Wi-Fi. If you have noticed that Wi-Fi turns off by itself Android when the VPN is on, the problem may be due to the VPN. Try disabling the VPN and see if the problem goes away. 
One way to determine if there is a problem with your VPN client is to access your mobile data. If it works fine with mobile data without turning off the VPN, it's an app conflict, and the VPN doesn't work well with a Wi-Fi connection. 
Disable Connection Optimizer 
The Connection Optimizer is the app responsible for handling all network-related operations. It automatically switches your connection to optimize your internet speed. This feature is primarily intended for travelers and is a good option if you want to change your device to a fast and reliable connection automatically. 
However, it's not a good option if you don't travel often. The connection optimizer can switch connections and cause unnecessary disruption to your network. Fortunately, that's not a big deal. One of the methods of solving the problem of Wi-Fi from turning off automatically on Android can be fixed by disabling the connection optimizer on the Settings tab. 
The method is as follows. 
Go to Wireless Settings and look for the WLAN Wizard or Connection Optimizer option. You will be presented with opportunities to switch AndroidAndroid to the best network. If you disable this option, you don't have to worry about your phone automatically changing connections.
2. Turn off precision position tracking. 
3. GPS is another app on your device that can interfere with your Wi-Fi connection. This can happen if you have enabled very accurate positioning. If you set this accuracy too high, make sure GPS runs in the background and all crucial locations are stored on your device to improve tracking. 
GPS may alternate between mobile data and Wi-Fi to provide this level of accuracy. This may be the reason why does my Wi-Fi keeps disabling. 
Follow these steps to ensure your location app isn't interfering with Wi-Fi. 
Look for Location Settings or GPS in the notification bar If this section is accurate, lower the accuracy level.
Please turn off your cell phone and then turn it on again

If your 

phone's Wi-Fi keeps turning off

due to GPS, these steps will fix the problem. 
App Permissions Not Allowed 
You are surprised to view the number of apps accessing your Wi-Fi and network management settings. However, these apps do not control network management as long as they can access them. Therefore, check the app that has permission to use Wi-Fi and does not allow access to Wi-Fi configuration. Check the Application Manager and check the list of apps received through WLAN privileges times. You may have a third-party app for that your WLAN is a lousy reason. 
See Also: When and How to Turn Off Wi-Fi
Conclusion
If all the above fixes of wifi keep turning off on android do not resolve the issue, can I reset the phone as a last resort? The problem may be with your mobile phone's operating system. First, provide the update to your phone and see if the error persists. In most cases, updating the phone software will fix the technical glitches as soon as possible. If there are no pending updates, reset the phone. It may help you to use smooth Wi-Fi on your Android phone. Be sure to back up all your data before performing a reset. 
I hope these steps help you solve the problem of how to stop wifi from turning off automatically on android. Happy Surfing!