Nowadays, you upload a lot of pictures on social media. Suppose you have uploaded a picture on social media and a person in the picture you do not know. You may be curious to know the other person in the picture. Many people need to learn several ways to identify a person in a picture. This blog will tell how to identify a person in a picture.
We have explained the tools and tips and learned the art that helps you to identify a person in a picture. This article will review a few methods for recognizing someone in a picture, various tools, and the art of identifying a person in a picture.
Identifying a person has become important these days, but we have covered you. If you don't know the ways how a person can be identified? Then, read on; we will be discussing it in brief. 
See Also: Top 15 Tools To Unblur Photos Online [Updated For 2023]
Top Ways to Identify a Person In a Picture In This Day and Age
Involvement is important. Use prominent features if you can to

 identify a person in the picture.

Try to isolate an area in the photo where you know who is in it and find that particular feature.

Compare facial expressions or essential traits of a person's race or ethnicity with your memory.
 To help you further, read about the various tools you can use for the same purpose.
See Also: 15 Best Prank Websites You Must Use Right Now
Various Tools to Identify a Person in a Picture 
Reverse image searches are valuable if you suspect someone you are communicating with on the Internet is using a fake identity or you want to learn more about someone's background. Still, you only have the person's photo
Create a reverse image search on Google using the picture posted to Facebook to identify a person in the picture and learn more about the person who posted it. If you want to learn more about someone, you might also want to give Bing's image search a shot to see if the tool returns any beneficial results. If neither method allows you to locate an individual from the picture, other tools can be used to do a reverse image search, whether it is Facebook-based or not.
You can search for an image you downloaded by uploading it or dragging and dropping it on Google's Image Search page to use the Google Reverse Image Search. It is the same as using Google, except that you upload the image instead of making your search request by typing in some text.
Identifying a person in a picture is easy. To find similar photos, choose the upload button and either upload the image or insert a URL to the image. Once you have uploaded an image, Google will attempt to find similar images or lookalikes. The reverse search will also populate relevant photos if you want additional photos connected to the particular image. 
Google image search works well only when the photos you uploaded are featured on the person's page with their name (perhaps personal blog, social media, or employee page). However, Google Image Search tools are perfect for identifying similar images, so they may even serve your purposes of identifying the person based on their photos. Like Google's reverse face search, it uses image and facial recognition to search through the Internet for similar faces.   
See Also: SIM Card Carrier Lookup [Top 4 Ways] | How To Identify
Google Images
Here's why you may want to use Google Images and how to Google reverse image search in a desktop web browser or Chrome mobile app. 
While reverse image searches are still relatively new, you can now use the above apps to learn someone's name from a photo. For example, if you use a Chrome browser, right-click a photo on the web page, then click Search images using Google Lens.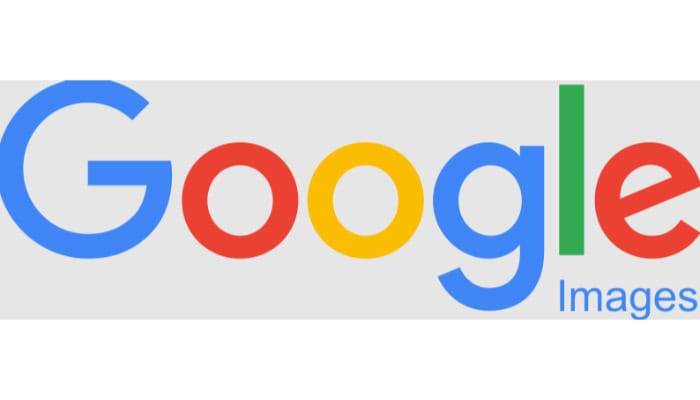 To identify a person in a picture, go to Google Images, click the Camera icon, upload the image, enter the image's URL, then click Search Image. After a few moments, Chrome will bring you images matching your search terms. Unfortunately, you cannot search by likeness using the Google+ Photos app, but you can search by person, or even a photo of your pet, stored on an iOS or Android device or in the cloud.
Visit: Google Images
See Also: 15 Best Reverse Phone Lookup Services [Updated For 2022]
Art of Identifying People in the Picture
Learn And Understand The Art Of Identifying People In Pictures With Steps And Tips, Including Analyzing Facial Features
Facial recognition–software that maps, analyzes, and then verifies a face identity from photos or videos–is among the most powerful surveillance tools ever developed. Some face recognition algorithms recognize facial features by mining the landmarks, or features, in the picture of the subject's face. 
For example, face recognition systems try to recognize human faces, which are three-dimensional, changing appearances due to lighting and facial expressions, from two-dimensional images of the human face to identify a person in a picture.
Face detection is a nontrivial problem for computer vision, identifying and localizing faces within images. Face detection systems are also used by photo management software for identifying photo subjects. Which allows features like searching images by a person. And suggesting photos to be shared with a particular contact. Should their presence be detected in the photograph? Recently, 3-D face recognition has been extensively studied in the scientific community to overcome unsolved problems with 2-D facial recognition and achieve substantially higher accuracy through measuring rigid features geometry on faces.
Building upon groundbreaking studies from leading academic institutions in the US and Europe. Automating the face expression recognition routines instantly detect faces, encode facial expressions, and recognize emotional states that develop and are make it accessible to a broad audience. With the introduction of Windows Hello and Android's Trusted Face in 2015 and the release of the iPhone X and Faced ID in 2017, facial recognition first entered the world of personal devices as a security feature to identify a person in a picture.
A business can search for faces in the database. And compare them to other faces after training its software to find and recognize faces. If you've ever used a camera that recognizes faces. And automatically draws a box around them for focusing. You've witnessed detection in action. Face detection can be performed using the OpenCV library's classic feature-based cascade classifier.
We can use techniques explored in this tutorial to identify a person in a picture and better understand where facial features are located. We will start by exploring the process of drawing a face from the frontal perspective. 
Now that you have learned how to draw a face. And where facial features are, you are ready to draw whomever you want. Now, before you can paint the whole face. You first need to learn to paint each one of the features on a face separately. We also have to add a slight shading. Knowing where to place facial features is essential, but it is also to convey the face in the painting.
Apple starts by localizing the individuals' faces and upper bodies visible within the given picture. Within a detected face. The face landmarks like eyes and the corners of eyes, eyebrows, corners of the mouth, nose tips, etc. In the case of facial recognition, local techniques treat only specific features of a face, thus, making them highly sensitive to expressions and occlusions of a face [4,14,37,50,51,52,53].
See Also: The Top 10 Best Face Morphing App In 2022 You Should Know
FAQ's
Can we find someone using only their picture?
Finding if someone is using their picture is very easy. You need to copy and Paste the image into the search bar of your web browser.
What is the easiest way to identify pictures?
The easiest way to identify the picture is the Image search engine. Google search the image, and you will get the answer.
Can I identify a person by a few photos?
Any image can be taken and dragged onto Google Images by clicking on it. Sort everything after analyzing the data from the photographer.
How to find a person by the photo on Instagram
If you're looking for someone on Instagram, you can search for them by their username or also by their name. If you know their photo, you can also search for them by that.
Conclusion 
It's essential to be able to identify people in pictures. It can help you identify criminals and missing persons, for example. Moreover, technological advancements have made it easier to find people. But there are still plenty of people out there who have yet to be found to the general public. You must take several procedures to identify a person in the picture. These are the simple steps that can help you identify the pictures.
See Also: 14 Best Facial Recognition Software For Windows [Latest]