We all are aware of various media players. These media players provide us with multiple services we want, though. The different media players have their services. Some can give access to only audio, and some offer access to video and many more. We have to change several media players as per our requirements. Who doesn't love to listen to music, watch movies, or watch TV shows? We all are from different communities and want a different kind of entertainment in our lives. So, to achieve this peace, we go to cinemas or watch TV or listen to music.
Here are the simplified steps to install the Genesis Addon:
1. Navigate to the installed apps section of your Amazon Firestick and launch Kodi.
2. Select the gear icon in the menu's top left corner on Kodi's home screen.
3. Scroll down to the last option, labeled "System," and click to access the Settings.
4. Within Settings/System, choose "Addons" from the menu on the left.
To Kodi Genesis not working issue, one needs to understand Kodi addons and repositories and fix the problem through these. But several times, we cannot do this because of our hectic schedule. But what happens if this media package comes all together and can be accessed from anywhere? That's what the Kodi does. Now, what is Kodi? Before heading towards how to fix Kodi Genesis's not working error, let's dig & find out some information about Kodi.
Also, Visit: 36 Free Movie Streaming Sites In 2023 (No Signup Required)
Introduction to Kodi
Kodi is software that is an open-source media player full of entertainment. We all want enjoyment in our lives, and when it is done well, it raises the quality of human life.
But what happens if this show comes with a blast of love? Kodi spawned from the desire for media, which brings together all the digital media in a hub. However, Kodi does not provide media itself.
It allows the user to play all digital media, like movies, TV shows, music, music videos, etc., from local and network storage media and the internet.
You can watch any movie any time live for free with this Kodi application. But you might face the issue of Exodus Kodi not working. It is available on many different operating systems and makes a native app for Android, Linux, Microsoft Windows, Mac OS, etc.
We would love to use Kodi because of these features. Kodi has come a long way since back then due to the thousands of add-ons, skins, builds and wizards available for this software. Now, what add-ons are? And how do they work?
See Also: How To Install Bennu On Kodi? | [ Complete Guide ]
What are Kodi add-ons?
Kodi add-on is a small application that extends the functionality of the software. Thousands of add-ons can be installed within Kodi to turn this media center software into an online streaming application.
Kodi provides a list of add-ons and these add-ons are available in Kodi's repository, but there are thousands of add-ons available across the internet through different sources.
Some of the most popular Kodi add-ons will provide you access to free movies, live sports, and live shows. Kodi add-ons are designed to search the internet for free media content and serve audio or video streams through Kodi.
Kodi add-ons are constantly changing and updating. So be sure to search for any specific add-on you want on your computer.
There is a misconception that Kodi add-ons are some treasure box of information that stores information and has links to every single movie and TV show on the internet.
Multi-source Kodi add-ons are merely glorified search engines. The list of links to each show is scraped from all sources loaded into the add-on.
What is Kodi Repository?
You can think of a Kodi Repository as a bucket that is full of add-ons split into different categories. If you want to install Kodi add-ons instead of fixing them individually, you can establish a Kodi repository.
What is Kodi Skin?
The best feature of Kodi is how amazing it looks, and this is due to the available skins. Within a Kodi repository, you can access the category that displays various skins.
Some of the most popular of them allow the end user to modify images, icons, shortcuts, menus in a quick manner. Through this, our Kodi add-on setup will look pretty cool.
How to Fix Kodi Genesis Not Working?
In our daily use of Kodi, we sometimes encounter various errors that may prevent us from enjoying Kodi's full potential. The most common mistake is a message saying: "Failed to install a dependency." Fixing this error is quite easy. You have to follow the steps carefully:
Check the name of the dependency that failed to install.
Once you find the name of the dependence, search it online. You will find an alternative source from where you can download it.
What is Kodi Genesis? How Can We Resolve the Kodi Genesis Not Working Error?
Kodi Genesis is an add-on that provides you with better functionality. But what will we do if Genesis is not working on our Kodi? People wonder if there is a reason for Genesis not working on their Kodi anymore!
The Kodi Genesis add-on is not supported by Lambda anymore (they are the team that produces it). It's not an official Kodi add-on application, so it doesn't demand that there's support for it.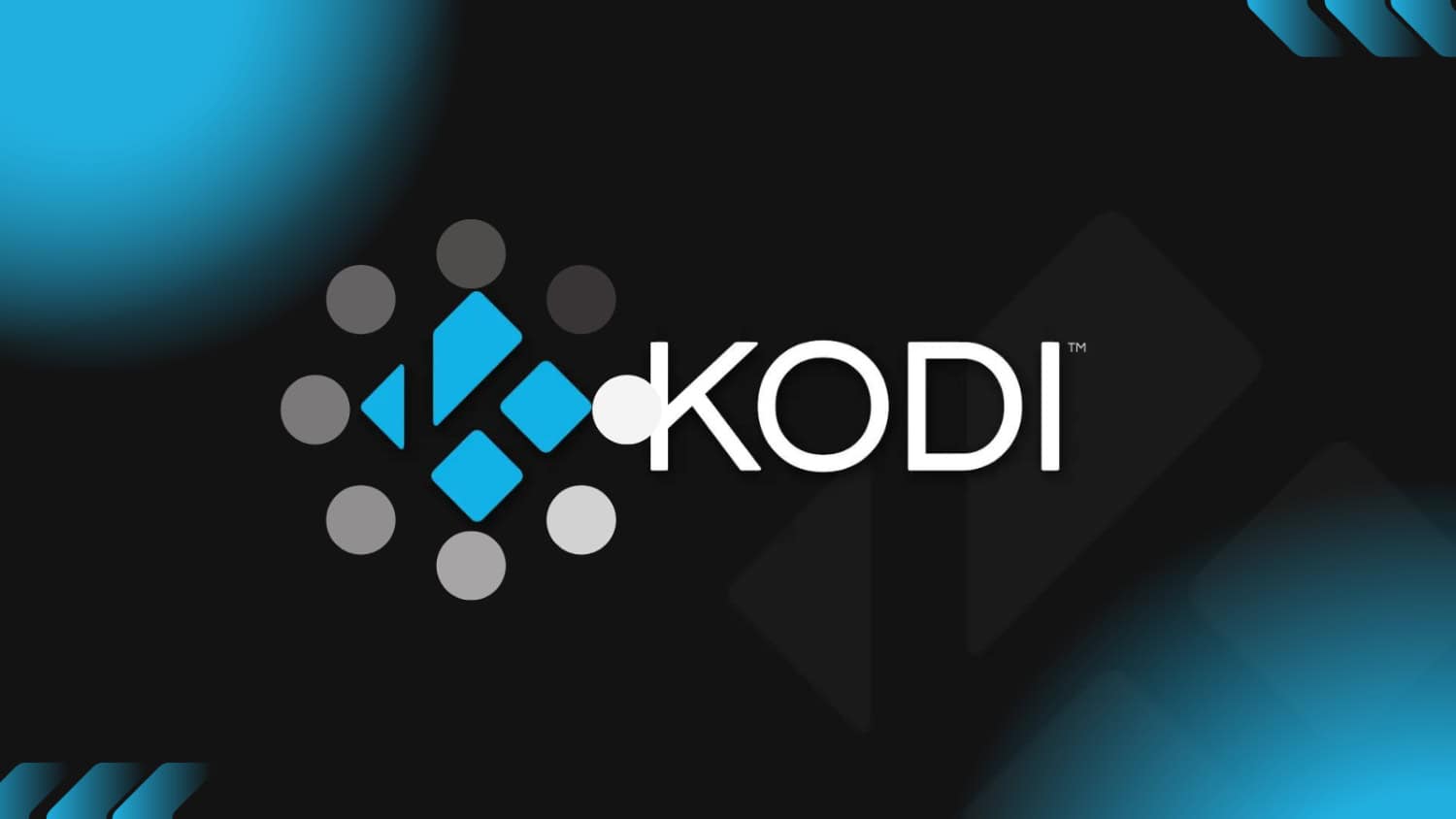 So, what will you do if you're facing a Kodi Genesis not working error? Lambda has released another add-on called "Exodus"! It is the replacement for the Kodi Genesis add-on. You can install the Exodus add-on to access the digital media.
But, recently, a new add-on was developed, which is far better than these two. Have a look at it and its installation procedure. It will resolve your issue of Kodi Genesis not working.
Installation of Genesis Reborn Add-on
Jesus Box Media team developed this add-on. Genesis Reborn is one of the popular streaming Kodi apps focused on streaming movies and TV shows. It offers Ultra High Definition streaming for supported content.
The "Reborn" part of its name came from the applications, which include Genesis and Exodus. While these add-ons serve the same purpose, Genesis Reborn seeks to be a far better option than its predecessors.
Before we install Genesis Reborn, we have to fix the repository. Now, follow the steps to install the Genesis Reborn add-on:
Within System Settings, select "File Manager."
In the File Manager, double-click "Add source."
Click <None> to get a text pop-up window, then paste http://jesusboxrepo.xyz/repo/ into that box and hit "OK."
Add a name to this media source.
Once you have added the source, head back to the main menu and click "Add-ons."
Within Add-ons, click "My add-ons."
In "My add-ons," click the ".." at the top of the window, bringing you to the menu you need.
Click "Install for a zip file."
Scroll down to the media source you created earlier and click on it. Here, we will get the zip file to install the repository.
Click the repository zip file to install the repository. Wait for it to finish the installation.
Go back and click "Install from the repository."
Click the Repository(source name). Here, you will find "Genesis Reborn."
Select"Video add-ons."
Choose "Genesis Reborn."
Your installation for "Genesis Reborn" is now completed! This way, you can fix the Kodi Genesis not working error.
Issue With Genesis
Genesis is popular because other competitive add-ons of similar caliber could not compete with the variety and versatility of these Add-ons out there. It could collect all the movie and TV streams from all across the internet and present them to you in an easy-to-navigate format. It's very similar to what a search engine does with your keywords. But another reason why you might be getting a Kodi Genesis not working issue on some of your Kodi set-top boxes is probably that Genesis is dead!
Well, I might have been exaggerating there for a bit there. It's not completely gone, but more like it has been rendered obsolete. Lambda, the creators of Genesis, will no longer support this add-on, meaning that it will not receive any further updates, developments, or bug fixes to any existing issues. This does not mean that Genesis will not fetch any more streams.
It might still pull some TV shows and movies from different link sources as usual but may not always work as you are probably experiencing first hand. This is why Genesis is not working anymore. So, if reinstalling Genesis Reborn from the above steps did not work, here is something that you can try: Get Exodus.
Exodus is also an add-on made by the same folks over at Lambda, and it functions quite similarly to how Genesis did.
It will be able to fetch movies and TV shows from huge content collection sites such as Themoviedb.org, which have recently updated their interface, so Genesis will not be able to pull links from them.
Of course, Genesis will work fine if it gets an update to act with the newer API, but as you mentioned, it will no longer receive those kinds of updates.
And besides, Genesis was not the only multi-source add-on available for Kodi. It is a large plug-and-play piracy system that has tons of great tools that can be obtained out of it.
Installation of Kodi Pulsar
Some of the other great multi-source Kodi add-ons that can replace Genesis are Kodi Pulsar
I'm sure you know how to install a Kodi add-on by this. Just follow the simple steps and wait until I get the add-on enabled notification on your system. If the installation of Pulsar is proper, it will act as a reliable replacement for Genesis on Kodi.
Note: Some items, such as Velocity, do not exist anymore and won't be able to add.
FAQs
Can a server issue cause Genesis to stop working?
Yes, server issues can affect the functionality of Kodi Genesis. If the servers hosting the content are down or experiencing problems, it can result in Genesis not working properly.
Are there any specific settings or configurations required for Genesis to work?
Genesis typically works out of the box without requiring additional configurations. However, ensuring a stable internet connection and enabling the necessary sources and providers can improve its performance.
Could an outdated version of Kodi be the reason for Genesis not working?
Yes, using an outdated version of Kodi can sometimes cause compatibility issues with Genesis, resulting in it needing to be fixed. Updating Kodi to the latest version may resolve the problem.
Can Genesis not working be caused by content availability or region restrictions?
Certain content may be region-restrict or unavailable, which can affect Genesis. Trying different sources or using a VPN to bypass region restrictions could resolve the issue.
Can a malfunctioning or incompatible Kodi skin affect Genesis?
Yes, using a malfunctioning or incompatible Kodi skin can sometimes interfere with the functionality of Genesis. Switching to a different Kodi skin or using the default skin can help troubleshoot the issue.
Should I consider using alternative add-ons if Genesis continues to have issues?
If Genesis consistently fails to work, exploring alternative Kodi add-ons for content streaming, such as Exodus, Covenant, or Venom, can provide alternative solutions for your media streaming needs.
Conclusion
Other ones, such as Stream All the Sources beta, are illegal. So make sure you don't get in trouble with your ISP if you try to install it by referring to an online guide. But then again, we are trying to fix the Kodi Genesis not working issue on a plug-and-play piracy issue so that it couldn't get much darker than that, eh?
So, these were some of the possible solutions for fixing the Kodi Genesis not working issue. First, try to reinstall Genesis Reborn, and if it doesn't seem to work, follow through the II phase and install a parallel multi-source add-on such as Exodus. I assure you that the alternate content fetching add-ons specified here are just as capable as Genesis was. Enjoy!