Photo editing and efficient management has always been an interest for many of us. At some point in time, each of us has edited our photos, combining them to make beautiful collage and memories. And, while doing that, we have sometimes faced problem in removing a background and changing it. There are softwares where we can do such things, like changing background, removing it or making it blur, etc. One such platform is "Paint.net". Thus, you must know how to Make Background Transparent in Paint.
See Also: 8 Best Free GIF Viewers for Windows – TechWhoop
Paint.Net is an image editing and processing software for computers. The software can sometimes be seen competing with, Adobe Photoshop or Microsoft Paint. One thing that makes the Paint.Net to stand out of the box is its ability to make an image's background transparent. You can do this by merely changing the Layer's properties.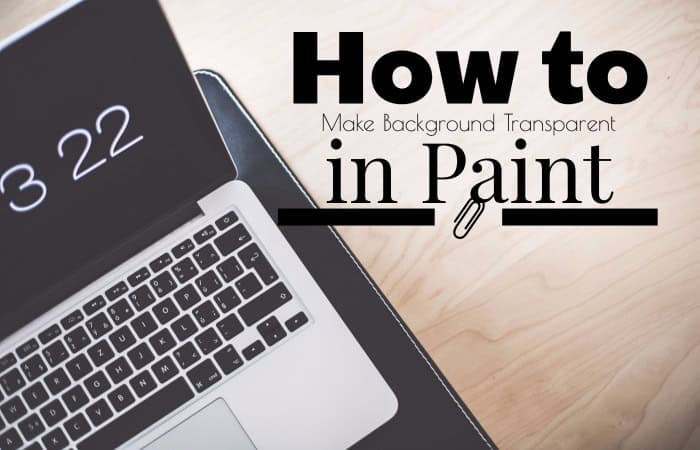 Removing backgrounds from any picture is a beautiful method for combining pictures. This lets you merge or combine one or more photos. Doing this, you can just enhance your image by changing and altering things in the foreground, middle ground, and the background. So, in this article, we will take a look at the steps and learn how we can make the background of an image transparent.
See Also: – 10 Best Image Watermark Software for Windows – TechWhoop
How to Make Background Transparent in Paint
Open Paint.Net on your computer and load the image you want to edit or modify.
On the right side of the screen, there is a Layers window where you will find an option "Background". Click on that. If you have closed or can't find the Layers window, just press "F7".
Click on the "Layers" drop-down menu and then go to the "Layers properties". You will find the drop-down at the top of the screen.
There is an option in the drop-down menu, "Mode". You can use this option to blend the background layer with other layers above it. There you will find many blending options to give your image an artistic look, but we recommend you to keep it simple and set it to "Normal". If you make the background completely transparent then blending will not work for your image.
In the last step, click OK to return to the main window of Paint.Net and save your image to your computer.
See Also: – How to Convert WLMP to WMV, MP4, AVI, MOV, FLV & MP3 – TechWhoop
Conclusion
Paint.NET offers various cool and straightforward features which maybe unknown to many of the users. How to make background transparent in Paint.Net is one of the questions we answered in this blog. We hope this helped you in some way. In case you want to share something, be free to comment your views down below.