In this article, we will cover how to get Mobile Legends for PC without Bluestacks.
Many kinds of online games are quite popular among players across the globe, especially when it comes to PC players. Moreover, various platforms like mobile and console also feature some of the best games. However, veteran players love to play their favorite games on their PC. There is no doubt that a gaming computer is capable enough to withstand HD graphics. This is the reason people are finding methods to play various mobile games on their laptops or PC.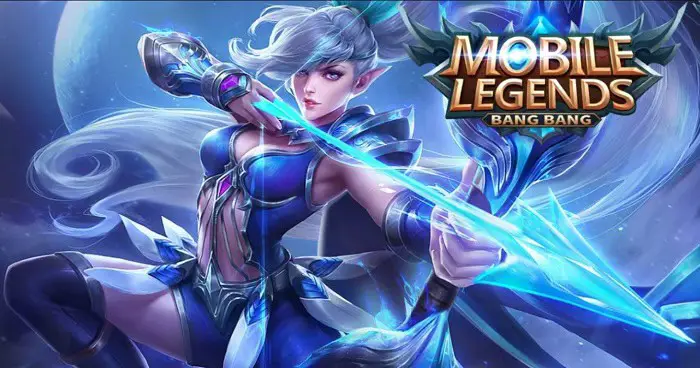 Similarly, a popular mobile game called Mobile Legends is paving its way to your PC systems. It is a unique experience for the players who are already playing it on mobile phones. Some of you might use emulators such as Bluestacks which can be a hectic job. Therefore, you must some reliable methods to get Mobile Legends for PC without BlueStacks. In case you face any problem, start from the initial step to avoid confusion.
Can You Play Mobile Legends on PC?
This is the most common query that most readers ask as they are not sure about it. Well, you will be surprised to know that it is possible to play Mobile Legends on your PC or laptop. Moreover, it is free, so you don't need to pay any extra charges. Although, players have to spend real cash to make optional in-game purchases. You will have a fun time playing Mobile Legends on PC and learn new strategies to win!
See Also: 8 Best Android Emulators for PC | Windows XP/7/8/8.1/10
Methods to get Mobile Legends for PC without Bluestacks
As mentioned earlier, BlueStacks is one of the leading gaming emulators you can install on your PC. However, many users were looking for alternatives that would help them play Mobile Legends. If you cannot get BlueStacks or it is not working for some reason, we are here to help you. This guide contains all the information that you require to download Mobile Legends for PC without BlueStacks.
Method #1 – Screenshare your Mobile on PC
The first method that we are going to discuss includes sharing your mobile's screen on PC. It will not only give you access to the game but also view other apps accordingly. Also, you can control the game from mobile and yet experience it on the big screen. Some several tools and applications are available online that help you in the same.
See Also: How to Mirror Mac to Firestick Easily | Step by Step Guide
For instance, we will consider ApowerMirror, a reliable tool to screen share. The application is compatible with both iOS and Android devices with an optimal user interface. Moreover, players can record gameplay and take screenshots with a single click. If you are now aware of how to use the tool, follow these steps – 
Step 1 – Enable ApowerMirror
You have to turn on ApowerMirror on the system by clicking on the icon. If you don't have it, go to the official website to get the download link. Further, you can get it on for both Windows and Mac computers. It would be best to download it from the official sources as they don't contain any malware.
Step 2 – Select Connection
It offers two methods to connect your mobile- USB and WiFi. You can choose any one of them accordingly.
WiFi Connection
Connect your mobile and computer with ApowerMirror on the same WiFi network.

Download the mobile application of ApowerMirror and start the app.

Go to the available devices option and look for all available devices for connection in the list.


wifi connection

Select your PC name click on Start Now button. This will share your phone screen, and it can be seen on your PC.

Finally, start Mobile Legends, and it will appear on the screen simultaneously.
USB Connection
First, you need to turn on the USB debugging feature on your Android phone. In case you don't have it, go to Settings and look for Developer Options. Select the USB debugging option and activate it.

Take a USB cable and connect your phone to the PC using it. Click OK when your device prompts permission for USB debugging.


usb connection

Similar to the above method, you can click on Start Now option and view the screen on PC. Hence, you are ready to play Mobile Legends on PC without Bluestacks.
Step 3 – Play!
Finally, control your game from mobile and view the gameplay on the larger screen of your PC.
Method #2 – Alternate Emulators of Bluestacks
Next, we have another method to get Mobile Legends for PC without Bluestacks. Here, you can download various gaming emulators that will provide a better overall experience. Several powerful tools like KO Player, NOX App Player, Gameloop, etc., are used to play various games on PC.
See Also: 12 Best Free Online Android Emulators You Can Use (2023)
We will consider the Gameloop (earlier known as Tencent Gaming Buddy) application to get Mobile Legends without any issues. The steps for the same are – 
Step 1 – Search for Gameloop
Search for Gameloop on Google and click on the first link that appears on the search results.
Step 2 – Download and Install Gameloop
Tap on the Download button on the top right corner and wait for the installer to save in your system.

Click on the app, and it will begin the extraction of files. Once Gameloop is installed, open it.
Step 3 – Download Mobile Legends
Search for Mobile Legends in the gaming section.
Download it accordingly.
Step 4 – Play!
Enjoy playing Mobile Legends on PC along with your favorite games like Free Fire, PUBG, Among Us, etc.
Conclusion
We now end our guide on how to get Mobile Legends for PC without Bluestacks. If you face any problem with any method, we recommend you start again. Also, try to check your internet connection as it is an online game.