We've grown up with an array of different consoles, but one stands out among the rest, and that is the NES. There are places where you can shop for Nintendo NES games and consoles but you can also re-experience retro style gaming as it was more than 20 years ago with your favorite NES games and ROMs emulated on your very own PC at ease with the help of these powerful applications at your fingertips. Here are our top four picks of best NES Emulators to choose from.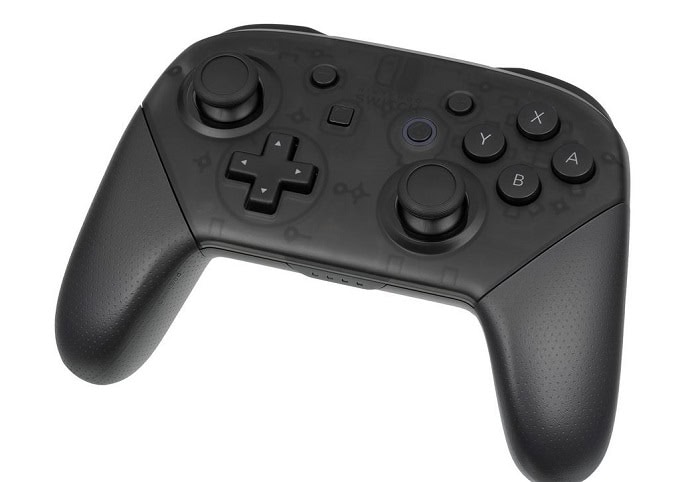 These tools are performing well on the new-generation computers. Make sure to try different combinations and get the most optimal settings for playing Nintendo NES emulators for games.
See Also: 12 Best Free Online Android Emulators You Can Use (2023)
Top 10 Best NES Emulators to Get Right Now
Wanna take back the journey to the memory lane. Come on ride up and venture into the sea of nostalgia. Let's explore multiple options available for you in 2023.
Emubox
Emubox is at the top of our list with high-end features to run new games. The fast NES emulator also supports various consoles like SNES, PS, GBS, etc. It uses specialized Material Design Language developed by Google. Moreover, players can connect wireless headphones for a better experience.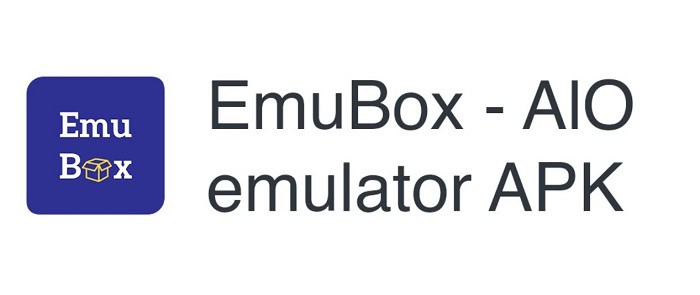 The tool doesn't charge any additional fee, but you have to watch in-game ads for using it. Emubox has a designated Settings panel to configure graphics according to each game.
Download: Emubox
FCEUX
CEUX never fails to provide its users the latest features and support applications while gaming. You can even upload zipped folders in the emulator if you don't have the direct NES files. Video games and consoles have always been continuously evolving, from pixelated mind puzzle games to amazing near photo-realistic games that emulate on powerful machines and attempt to tell you a story. Many of these games aim to give you the feeling of being in a movie.
Several experts treat it as the best NES emulator for Windows 10 systems. For those hardcore gamers that want to experience gaming as it was several years ago, software like FCEUX NES emulators is a little gem in the sense that they allow you to emulate NES games on your CPU.
Major Features
One of the best features about the application is that virtually no setup is required, which means that you can store it on a removable disk drive, along with your game collection to enjoy these classics anywhere you go.
What's more, is that this NES emulator uses incredibly low system resources, making it highly compatible with a large variety of configurations – yes, you don't have to worry about accuracy or any major bugs.
Before launching any game in the FCEUX emulator, you might want to pay a visit to the Input Configuration screen to set up the controls. If you happen to own a joystick controller, even NES-style ones, provided the proper equipment you can hook it up with your PC for a smooth gaming experience like no other. Customized controls can be saved as presets which you can then quickly load, depending on one's preferences.
An obvious advantage over the real gaming console is the save state feature in your FCEUX Emulator. It gives you the ability to save any game at any specific point in time in case you consider the following stage is somewhat difficult for you to clear with limited lives. Additionally, you can also use integrated functions to record gameplay, and yes, that includes audio as well.
All in all, the FCEUX NES Emulator is one of the applications every gamer should have in their arsenal of other games and consoles being emulated. It comes equipped with various tools for debugging, memory watches, and lots of other configurations (leave these settings alone if you don't know what they mean), as well as native support for controllers. You can look for other nes emulator download below.
Platform: Windows/Linux
Price: Free
Author: FCEUX Team
Download: FCEUX
John NESS
John NESS is one of the new emulators to run NES games on Windows 10 computers. It is pretty advanced from its previous versions and generates better gaming quality. Further, you can run most veteran games without any significant issues.
The best part about John NESS is that players can utilize it for playing SNES and NES games on a single platform. Simply download the game and open it through the software after it detects the game.
Download: John NESS
Nintendulator
Nintendulator is a free, and accurate one of the NES Emulators written in C that was designed with quality over speed in mind. It provides you with a lightweight yet sturdy NES emulator.
There are a myriad number of NES Emulators available for use, and some of them are paid, but a lot of them are not. Moreover, Nintendulator is one of that lot and a pretty good one to start with. Its development began back in 2002, and since then, the emulator has been under constant development until recently.
Also, its user interface features all those useful tools needed when dealing with the NES Emulator which supports NES, UNIF, FDS, and NSF. You can save and load states of the loaded NES game, perform soft and hard resets just like you would on an actual gaming console.
The menu helps you access features like frameskip, size modifiers or slow down, whereas the Input menu brings the controller configuration panel on your screen.
Everything about this Emulator is right. It is well-built, and the effort that has been put in developing the emulator really pays off.
The vast set of available tools also includes AVI capture as well as debugging capabilities similar to the FCEUX Emulator. Furthermore, the bottom-line here is that Nintendulator is a complete NES Emulator.
Platform: Windows
Price: Free
Author: Quietust
Download: Nintendulator
Nostalgia.NES
As the name suggests, Nostalgia.NES will take you on a nostalgic ride, especially the veteran players. Developers created the emulator to maximize the gaming output in the longer run. Moreover, players can quickly autosave their in-game progress and continue from the same point accordingly.
We recommend connecting Bluetooth headphones or speakers to get high-quality sound output. However, you have to pay $4.99 to unlock the true potential of Nostalgia.NES.
Download: Nostalgia.NES
BizHawk
Similarly, BizHawk is a multi-system NES emulators that was designed predominantly around the production of Tool Assisted Speedruns or "TAS" for short. Also, it is written in C# and requires .NET Framework 4.0 (in 1.X releases) or .NET Framework 4.6.1 (in 2.X releases) to run.
The BizHawk Emulator focuses on core accuracy and power user tools while still being an easy-to-use NES emulators for casual gaming. Moreover, here is a list of all the compatible cores that you can use with this Emulator including NES.
Nintendo Entertainment System
Super Nintendo Entertainment System
Nintendo 64
(Super) Game Boy
Game Boy Color
Master System
Game Boy Advance
Game Gear
SG-1000
Genesis
Saturn
PlayStation
PlayStation Portable
PC Engine
PC-FX
Atari 2600
ColecoVision
Atari 7800
Atari Lynx
Intellivision
TI-83
Apple II
Commodore 64
WonderSwan/Color
Nintendo Virtual Boy
Neo-Geo Pocket/Color
Since the features supported in the Bizhawk NES Emulator are a bit extensive than your average nintendo emulator pc, we have compiled a full list of options you will be able to exploit below.
Features
Full Screen Support
Controller and hotkey mapping options
Joypad support (for both controller and hotkeys)
Auto/rapid fire controls menu
Basic re-recording and rerecording option
"Bullet-proof" rerecording option
Frame/lag/re-recording counters
Input display
Auto-hold option
Alpha version of "TAStudio"
RAM watching/poking tools
RAM searching tool
Lua scripting tool
Rewind function
Libretro support (version 1.11.4 onwards)
Platform: Windows
Price: Free
Author: BizHawk Team
Download: BizHawk
Mesen
Mesen is one of the small NES Emulators. These NES emulators are powerful utility tool designed to function as a virtual gaming console that allows you to play NES ROM files compatible with NES and Famicom video game devices.
Nonetheless, this is an NES emulators for windows 10 with intuitive UI allows you to customize your gaming experience. Since it is portable, the software does not require any complicated setup (similar to FCEUX), but instead, you can decompress the archive in any desired location on your computer or local drive.
While the NES Emulator's UI launches as a relatively small window, you can also double-click on it to enter full-screen mode. The application can detect the compatible files even when they are archived, so there is no need to decompress them beforehand.
It is worth noting that the tool also supports over 200 mappers, the majority of which are well-known, which means that its compatible with the vast majority of games that come as ROM files. We can surely consider it as one of the best nintendo emulator out there.
This one of the NES Emulators comes with a Net-Play function that is quite easy to configure and all in All, it's a reliable NES and Famicom emulator with high accuracy.
Platform: Windows/Linux
Price: Free
Author: Sour
Download: Mesen
RetroArch
RetroArch is the most advanced and sophisticated NES emulators that you can find on the web today. But despite its advanced nature, it is very easy to navigate for an average user. With its material UI and high-resolution fonts, it not only looks pleasing but works surprisingly well.
This one of the NES Emulators is very well optimized for the underlying platform. This means that you can play even old school NES games on it with pretty much no input lag. If you're playing things like Super Mario Run, input lag is the one thing which you always want to avoid to make sure that your monitor remains in one piece after a gaming session ends.
The gaming rage can overtake us all sometimes, trust me. I'm assuming that you don't want to be the next viral hit on YouTube for smashing your head into the screen while gaming.
There are plenty of forms and blogs which discuss everything about the issues which you might get during your first time with this emulator. Just take your time reading through take one step at a time. I'm sure you'll be able to figure it out.
Platform: Windows
Price: Free
Download: RetroArch
See also: 12 Best Android Emulators for PC | Windows XP/7/8/8.1/10
Retro 8
Retro 8 is among the new names that entered the NES emulators community. It has cloud sync ability so that you can play your games on multiple devices. The player only needs to upload ROM files into the system and activate gaming keys.
Being the latest edition, Retro 8 has cheat codes, a layout editor, and multiplayer gaming through WiFi connectivity. You can purchase the tool at a reasonable price of $1.99.
Download: Retro 8
Nestopia UE
Pretty interesting name, right? Nestopia UE, I could never think of such a cool name for my NES Emulators. This is a good option in case you find retro arch to be a little bit too complicated for your taste, or maybe you don't have the time or patience to set it up.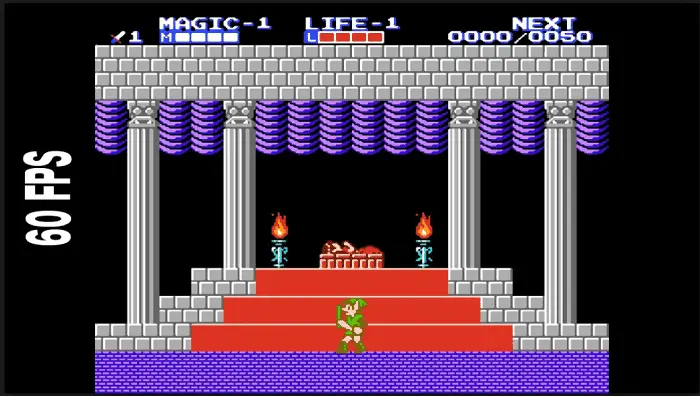 The UE in Nestopia UE NES emulators stands for the undead edition. I suppose the name was given, so that users do not confuse this with the earlier version that is Nestopia, which is no longer in support by the developers. This means that Nestopia UE is obviously an unofficial update or rather continuation of the same legacy. As long as it is getting our work done properly, we don't have any problems with it. Right mate? I thought so!
Now, I think it is common sense that Nestopia UE does not offer as many features as you get on the retroarch emulator. There has been one critical issue with this NES emulators which might be a total turn off for a lot of you. It's about the visual synchronization or vsync settings. If you fancy to turn it on then, you will experience a pretty noticeable input lag. But if the vsync is off, you will have to deal with pretty awful screen tearing issues.
So, it's up to you to choose whether you are OK with screen tearing but want fast input, or you want absolute awesome graphics (8 bit though it may be) but are ready to put up with input lag.
Platform: Windows
Price: Free
Download: Nestopia UE
VirtuaNES
VirtuaNES is one of those magical retro NES Emulators which was left by the developers long ago. But, it still flawlessly works on all the newer versions of the Windows operating system, including Windows 10! This emulator will obviously not be having any further development, but hey, if it isn't broken, don't fix it!
Despite its innocent looks, this emulator is pretty customizable. You can change the screen resolution, go into full-screen mode, and even connect external joysticks to your system. Yes! This emulator has support for external gamepads as well.
For the tricky dogs out there, VirtuaNES NES emulators has support for active cheat codes. What's amazing is that, if you know what you are doing, you can go ahead and change the memory hex locations, meaning that you can try out new cheats on your own!
VirtuaNES is a pretty dope emulator for NES games and you definitely need to check it out once.
Platform: Windows
Price: Free
Download: VirtualNES
See also: Best Nintendo 3d emulators
Nesbox
Nesbox is the newest NES emulators to date. The emulator offers a variety of choices for gamers. You can surf your beloved games from your web browser straight from the Nesbox website.
This emulator is the best option for those who want to avoid the inconvenience of downloading NES emulators. They can search the Nesbox official website, pack their ROMs, and start games. You will have a super satisfying experience and, in the worst case, experience slow performance issues.
UWP app can be used as an alternative for Windows 10. The UWP app works unblemished on Windows 10 and devices with the same Operation system configuration. This online emulator braces many formats like NES, Super Nintendo, GameBoy, and Sega formats.
Platform: Windows
Price: Free
Author: Nesbox Team
Download: Nesbox
RockNes
RockNES is a stable and straightforward NES emulators with lots of excellent features.
It will sadden you a little with not so fast pace like others in this list, but it will not dishearten you.
RockNES braces all the games from the SNES Platform, which adds that extra spice to its popularity. The stunning feature of this NES gaming emulator is the awesome Eagle Mode. This mode allows you to alter the visuals and sounds while playing the games.
A RockNES.CFG type file impulsively creates when you run RockNES for the first time. You can conveniently control the audio, visuals, in-game controls, and much more. This emulator includes support for Game Genie. A text file is also available for gamers to easily comprehend the procedure of using this neat feature.
Platform: Windows
Price: Free
Author: Zepper (formerly Fx3)
Download: RockNes
Dolphin
Dolphin is a free to use and an open-source NES emulators. Honestly, you will be stunned to see the emulator working more efficiently than the game console. It was designed for the Nintendo GameCube and Wii (video game consoles) from Nintendo. This NES emulators supports quiksave and has a high definition resolution of 1080p. Dolphin emulator also allows you to access Nintendo's Shop Channel Servers.
However, it is not liberal from bugs and other developing problems. The developers are enthusiastically working on it but these are meek issues and can efficiently be rendered. This emulator will let you play Nintendo games on your PC with accuracy.
Platform: Windows
Price: Free
Author: F|RES, Henrik Rydgård (ector)
Download: Dolphin
Conclusion
So, there you have it these are some of the best and most about emulators which you can install on your Windows OS and Linux to run NES games. Just get one of these which you feel like and load up an NES game ROM and have fun! Hope, you liked our list of NES emulators for Windows.