You must have seen a lot of times that your PC hangs or work a little slow because of the background processes that your PC is running. And when it happens, everything freezes including the mouse and the cursor wouldn't move. Well, the easiest way to deal with this problem is to open task manager and end some of the background processes. But what if your cursor wouldn't move or the method you usually open task manager wouldn't work? That's why it's always good to know a few more ways to do a particular thing.
Task manager is a tool which allows you to manage different features and all the background process of your computer.
See Also : 8 Ways to Fix Nexus Mod Manager Won't Open (Updated)
9 Methods to Open Task Manager
In this article, you are going to learn about the number of ways using which you can open task manager with ease. You might get something you never knew. Besides its fun.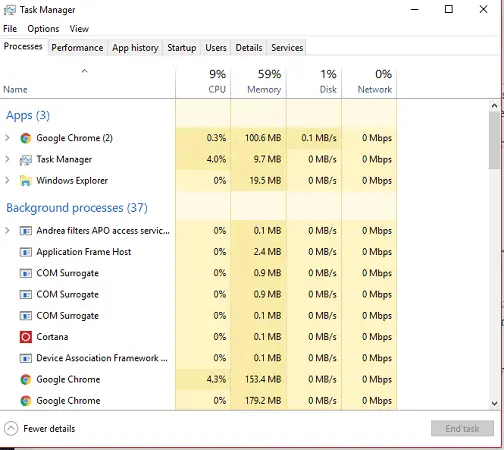 Right Click on the Taskbar
So, let's start with the traditional way to know how to open task manager, which I suppose most of the people do.
Right-click on any of the open space on your taskbar.
A dialogue box will pop up. Select Task Manager and there you go.
This was the regular method of how we do it but when your PC is hanging, it might not work because your mouse might not be working. So let's see how else can we do it.
Press Ctrl + Alt + Delete
So, when your mouse doesn't work, all you are left with is Keyboard. Its pretty simple to open the task manager just with the help of a keyboard.
Just press Ctrl + Alt + Delete.
The moment you do it, you'll have a blue screen with options such as Lock, Switch User, Sign Out, change a password, and lastly Task Manager.
Now navigate to task manager using the 'Down' button of your keyboard and press 'Enter.'
There you go. Although, don't you think it's a little lengthy? Let's see another method which is even simpler.
See Also: What Is Console Window Host I A Complete Guide
Press Ctrl + Shift + Esc
Now, this probably the simplest and the fastest method of opening the task manager. No navigating, no selecting, just press the buttons and it'll open itself. So, just do as it says.
Press Ctrl + Shift + Esc and there you go.
I'm sure this will work for you. But I also said you'd learn some exciting methods to do it. So, here's one.
See also: – Simple Steps to Enable Group Policy Editor in Windows 10 – TechWhoop
Command Prompt
There's a lot you can do with the help of Command prompt but first of all, you need to open the command prompt.
Press the Windows Button which is at the bottom down corner of your screen. You can also talk to Cortana.
Type 'cmd' or 'Command Prompt' in the box. And command prompt will open.
Once the cmd is open, type 'taskmgr' in the cmd.
Press Enter and there you go.
There is a whole lot of stuff you can do through Command Prompt. Open Task manager is just one of the basics.
See also: Why does Cortana Keep Popping Up? Fix On Windows 10
Through the Run Window
Just like the Command Prompt, even Run Window runs on the command you give. And again, you can open any function of your through the Run Window by entering the right command. But for now, let's see how to open the task manager.
Press Win + R .
Run window will open at the bottom left corner of your screen. Type the command 'taskmgr' in the box.
Press Enter and there you go.
Press Win + X
It's again something that you can do just with the help of keyboard followed by a few taps. Win + X is a hidden 'Power User' menu consisting shortcuts to some of the functions including control panel, cmd, network connections and many more.
Press Win + R.
Power user menu will open, click on Task Manager and there you go.
If you want to do it only with your keyboard, navigate to the Task manager using 'Up' and 'Down' buttons on your keyboard and press Enter.
Running the executable file
Out of all these methods, this one is probably the lengthiest method to open task manager. In this method, you will basically be browsing to the taskmgr.exe file and run it through there. Here's how it's done.
Open your File manager.
Go to the C drive of your PC or whichever drive the Windows has been installed.
Once you're there, look for the file 'Windows.'
Click on System32.
Now there will be a lot of files coming up, so scroll down to the files which begin with letter T.
Find taskmgr.exe and press Enter.
As you can see, it's kinda lengthy, making it the least preferred method as a task manager shortcut.
Click here to find methods to shut down the CTF loader process.
Search bar or Talk to Cortana
If you're just too lazy at the moment and don't want put much effort, you can always talk to Cortana. Just say 'Open Task Manager,' and she'll open it for you. It's the best shortcut for task manager. Although if you are not connected to any network at the moment, you can use the search bar.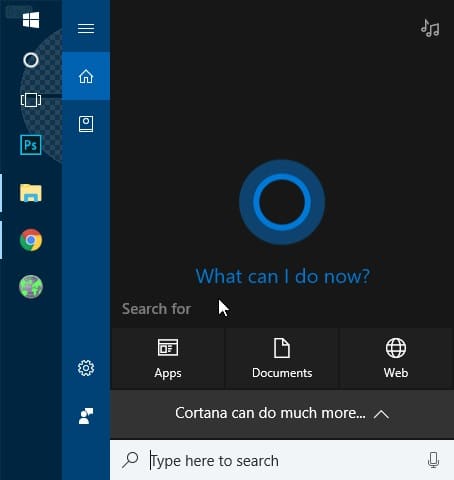 Type 'Task manager' and press 'Enter'. It's one of the most straightforward methods to open task manager on your computer.
Control Panel
It is a three-step method and pretty basic.
Open Control panel.
Go to Systems.
Select Task Manager and press Enter.
Final Words
There were the alternate methods to open Task Manager on your computer. I hope this article was useful to you. Visit us for more articles!
See also: – Fix Windows Diagnostic Policy Service is Not Running Error – TechWhoop