Pranking is an amusing method of fooling your friends or even showing your own foolishness. The amount of stupidity involved in a prank makes it incredibly hilarious. And since the victim of the prank does not know he is being pranked, his reactions and expressions are also priceless for all those who are performing the prank. This post would give the best prank websites you can try like fake virus prank, etc.
As technology developed so did our forms of entertainment and even pranks. Pranking videos are now the kind of stuff that gets viral within hours of being uploaded online. The number of people who are pranking and also recording the videos of these pranks is increasing daily.
As they are running out of pranks to try, everyone is searching for new and innovative methods to prank their friends, family, colleagues, etc. Internet being a media used by almost everyone, troll links and interesting sites are now really a thing to check out.
If you have never heard of prank websites before, we are here to help you. They are one of the best ways available currently to prank anyone, anywhere on the planet.
List of Best Prank Websites
And to help you in finding a suitable prank website for you to try we have created a list of the 10 Best Prank Websites you must use now. Check them out and don't forget to prank your friends.
Blow Up The Phone
Send your friends every day a strange text from unknown numbers using this troll websites 'Blow Up The Phone.' Also, these numbers do not give out a specific location, and thus your friend will never know the sender's location. You can prank your friends with different mobile numbers from separate locations. Moreover, you can even preset a text or choose different comic themes. However, you can only send the next message after passing 24 hours. This is their policy. You can choose to subscribe by paying $6.50/prank for one number and avail the benefits of sending messages more than once a day. This supports them to keep the site viable.
To terminate the pranks, all you have to do is simply reply "STOP" to any text, and the pranks will cease automatically.
Message Bomber
If I have to name a mega-popular in prank websites, it would be, without a doubt, be Message bomber. Check out this site once, and you will know why. The site itself is full of amazing surprises. Moreover, it is entirely free to use. That's right, no hidden cost! The interface is beautiful and user-friendly. The site has a lot of offers.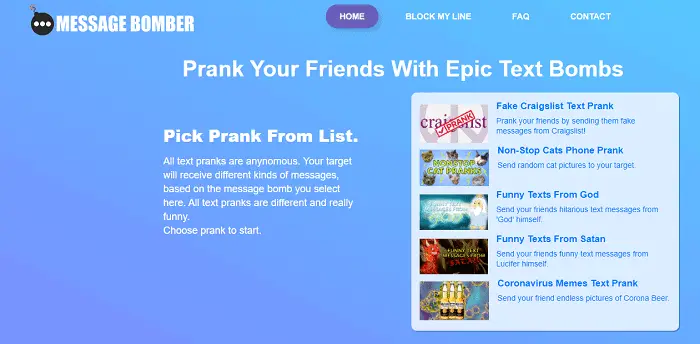 They also offer this website in an app format, which is available for both Android as well as iOS devices.
It serves to its name as you can send tons of prank messages to your friends and family with this easy to use the website.
JibJab Messages
JibJab is an entertainment website and is on our list of prank links because of its excellence in pranking users. Moreover, you can enjoy pasting your or your friend's face in any funny Gif or videos. You can even download the app version from Google Playstore or App store.
All you got to do is take a selfie and alter your looks with JibJab's 'Funny Photo Montage' camera. You can create a photo montage or simply wear a superhero costume and enjoy Jibjab dance.
Jibjab offers superhero costumes to try, edit faces on funny dance videos, and many more. You can even share these videos via social media or save it for a special occasion.
Mail A Spud
Mail A Spud is an excellent site to fool people. How? Mail a potato. It might sound absurd, but it's a verified prank. The website aims to send your messages via potato and thus, spread the potatoes around the world.
If you know a friend who absolutely loves potatoes, why not gift that friend a potato this year? The original russet potato and mail service together with cost $13. You can pay via Bitcoins, PayPal, Debit, and a Credit card or Apple Pay.
See Also: 10 Best Free Fake WhatsApp Chat Generator Tools (2023)
Squeak Voice Changer
This squeak voice changer is literally amazing. They also have different bots with filter voices. You can use this filter to change your voice and make your friends laugh.
You can use Juliu's deep voice to share wisdom or use Bruce, the sentimental bot. Patrick, the monster, is quite relatable to most of us, always hungry, so angry. Use these different personality bots to give your friends a good laugh.
Google Gravity
It may not seem like a prank website for anyone, but they do have a wide array of hidden items in their search engine that are surely funny.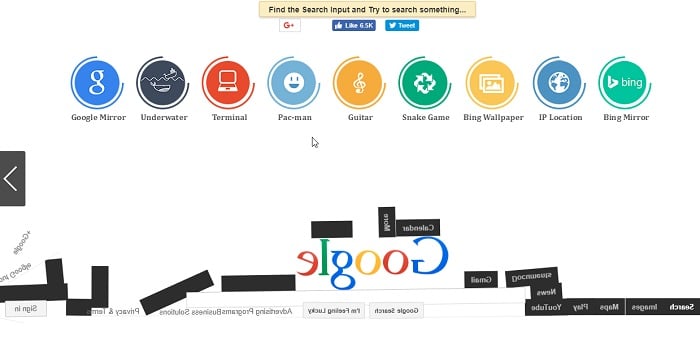 There are a few different pranks you can try out in google, a few examples of them are Google Gravity, google search engine breakdown, or you can even make termites come on your browser window.
What's wrong with this room
You can find a number of surprising pranks on this website. This one of the prank websites well known for its scary and adventurous feel. It is also an explore your type of site where you can check out the room to find what's wrong with it.
This bold exploration ends when you are visited by something unexpected. Most of the games on this website include a haunted room that you have to explore. But continue at your own risk as this site is admittedly not for the weak hearted.
Hacker Typer
Every one of us would have wished at some point to become a hacker. With hacker typer you may be able to fulfill your wish, at least to prank your friends.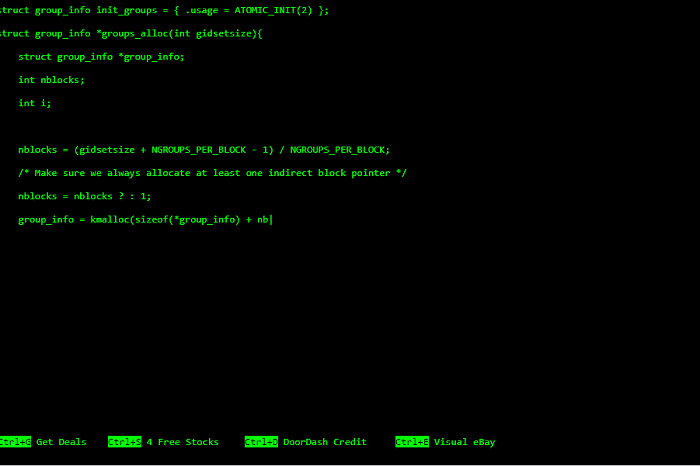 You can make your friends believe that you are a hacker using this fake hacking website. Whatever you enter into this site will display as hacker codes. And the movie like feel this website gives is sure to fool anyone into thinking you are coding like a professional hacker.
WhatsFake
Using WhatsFake you can create fake WhatsApp conversations and use funny links to send fun chat. You can add profile pictures, images, etc. in the chat and make it feel authentic. The final chat will look just like a screenshot of a real WhatsApp conversation.
This is sure to fool anyone into thinking that the chat took place. There are many pranks you can create a WhatsApp chat, and it will be enough to fool your friends.
Shady URL
All you have to do is enter the URL of any website that you already know, and Shady URL prank website will generate another URL for the site.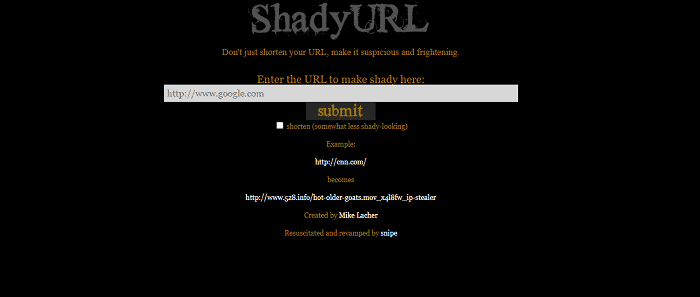 The new web address will direct you to the same website that you intended but will look more suspicious than the original URL. And the dubious looking web address will surely give a scare to anyone.
Fake Facebook Status
This website allows you to create a Fake Facebook Status. You can create anything you wish to prank your friends.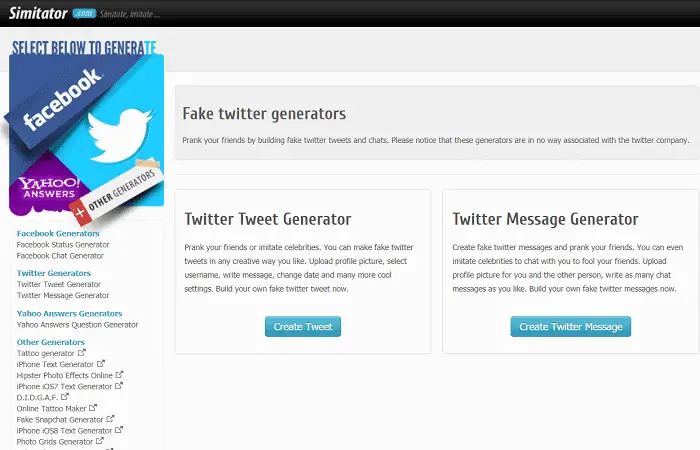 To make the status feel more real, you can add photos, emotions and even comments on your own to this fake Facebook status. Moreover, the status will look very real, and it will create some amusing reactions from anyone who you send it to.
Prank Owl
Make Prank calls to anyone anywhere on this planet. This is one of the prank websites and is best april fools websites that give the authentic feel of pranking. Moreover, there are a large number of pre-recorded voices on Prank Owl that you can use to call your friends or family.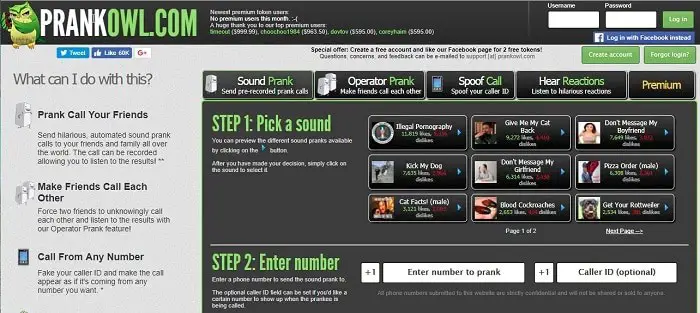 You can even listen to these pre-recorded sounds before using them to make the prank call. This website can also help in other pranks by creating fake caller ID. Caller ID spoofing can make your friends think that they are being called by someone else while you prank them using this fake ID.
Fake Update
Fake Update a prank update available for Windows 7 and Windows 10. The link will show a windows update site that shows the loading page and windows update.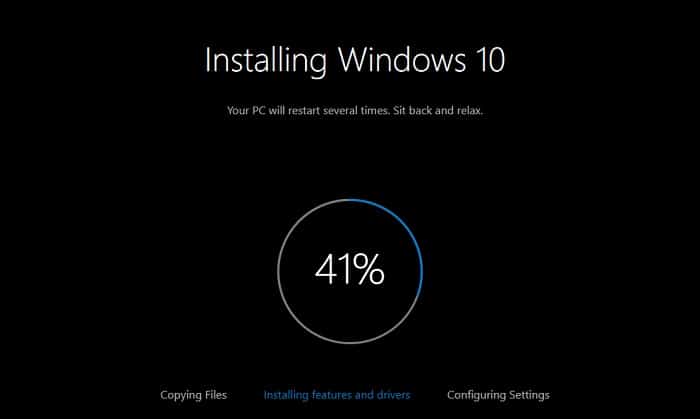 But when clicked and opened, it will freeze your browser by turning it completely blue. Send this update link to your friends and watch the fun.
Shit Express
This is one of the weirdest troll websites on the internet. And because being so odd, Shit Express is also one of the hilarious sites. You can send shit to anyone you wish. Yes, real animal shit. Also, you even have the option to select which animal's shit you want to send.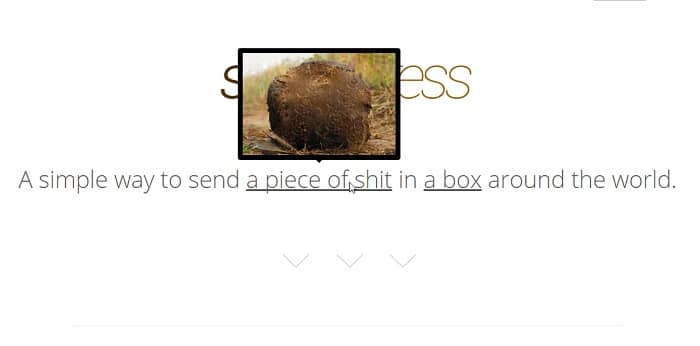 You can enter an address to where the service deliver it. Also, you can make fake email address to prank friends. And you can even choose how they should package the shit for delivery. This is one website with some real shit.
Peter Answers
You have heard a lot about Siri, the personal assistant of iPhones. And now Bixby, for Samsung phones are also a talk amongst everyone. Here you have a competitor to Siri and Bixby.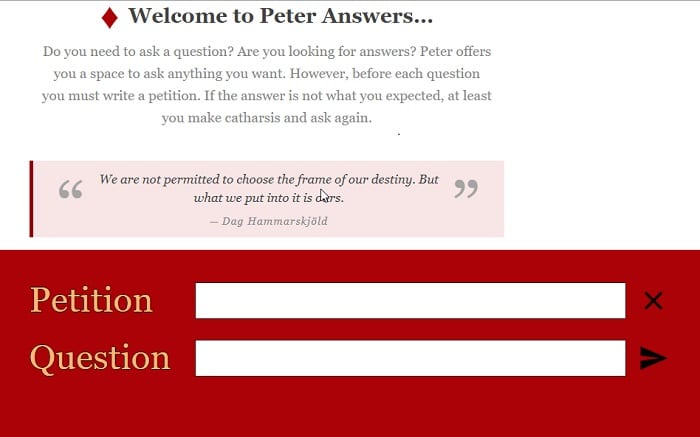 Peter Answers gives answers to your questions just like the other personal assistants we mentioned earlier. But the answers are provided in a hilarious way possible. This website is sure to bring some laughter to your face.
Fake Check-in
Would you truly like to make someone jealous? Then, at that point, partake in the fake Check-in prank site. Or on the other hand, you need your companions to think you are on holiday and go to a fascinating place that you have been discussing. Show them that you are in a five-star hotel, or make them think you are in a super bowl.
This is the best place for you to send your #1 spot to your companion in any social sharing accessible on your cellphone. Let your companions think you are a genuine traveler. Share your location on Facebook so you can accept simple notes as though you were there. Keep Updating. You will be able to share your location with Twitter and FourSquare as well. For individuals who like to travel, this might be the best troll websites.
Visit: Fake Check-In
See also: [Updated] 7 Best Online Free Fake Name Generator Tools
Joker Greeting Card Prank
Purchase these prank cards and give them as birthday presents to somebody. These are music cards; as a rule, when you open a music card, the show begins the second you close it. The music will stop.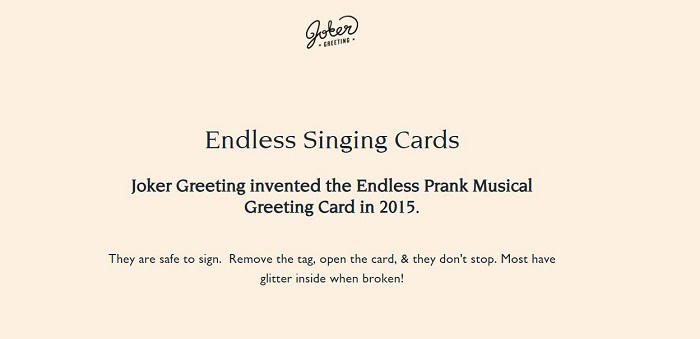 Most importantly, the music on these cards won't stop until you crush or smash it with a hammer. This isn't very pleasant. The music will not stop for three consecutive hours. Give this prank a shot, your family.
Visit: Joker Greeting Card Prank
Fart Scroll
Individuals are focused on innovation that changes the world. On the off chance that you have known about tech fart, how might you feel? It will be an awkward circumstance for the survivors of this prank.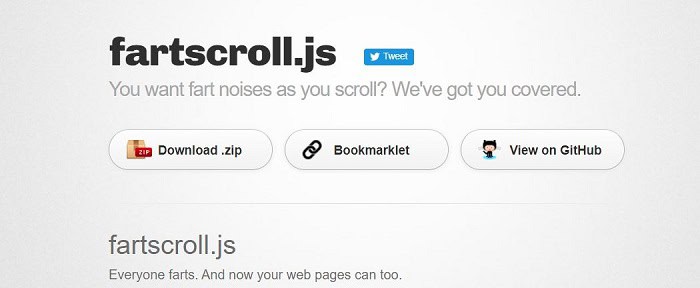 They make fart noises when browsing sites. Envision how humiliating it would be if your site also farts. Attempt this joke with your companions or partners; they will be truly embarrassed.
Visit: Fart Scroll
Great Big Stuff.com
We can never reject that Great Big Stuff is outstanding amongst other prank sites. You can give normal things, for example, pencils, needles, and alarm clocks. However, you can't provide items of typical size. They are colossal, and their creations add fun. Our clients are both corporate and entertainment clients.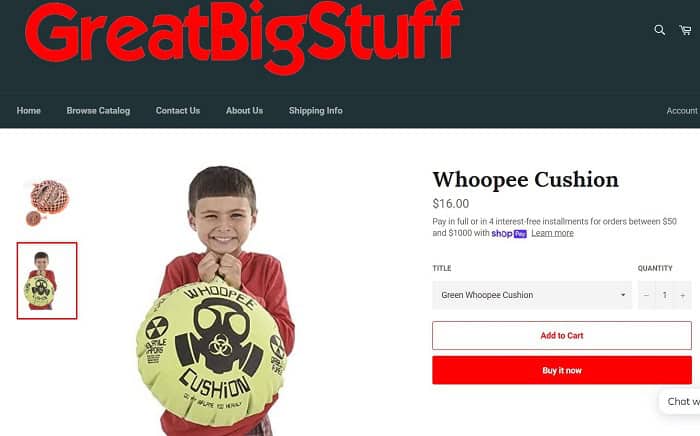 Their corporate customers include the Ellen DeGeneres Show, Discovery Channel, O Magazine, Extreme Makeover Home Edition, NBC Studios, E! Network, May Company, Mervyn's, Paramount Studios, Universal Studios, and then some more. I trust you will partake in their item in the manner different clients gave them a decent reaction.
Visit: Great Big Stuff.com
Love Calculator Prank
This is a fascinating troll link for prank lovers. Attempt to make fun of your sweetheart. How might we miss the love calculator prank? Discover your lover or companion's sweetheart on this intriguing prank site.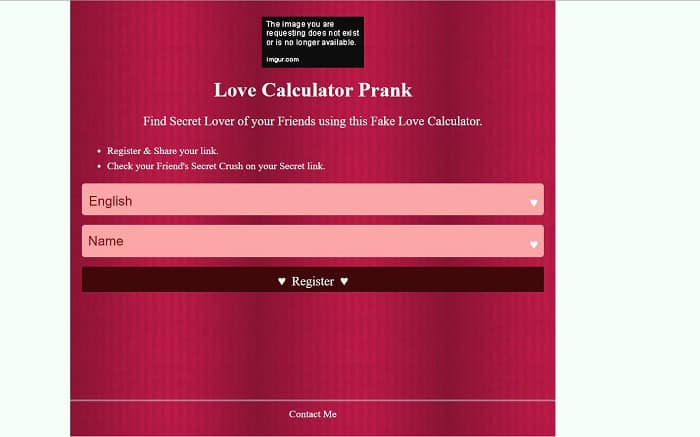 Make a unique link and send the love calculator to your companion. When they open the love calculator, they will be asked to type the name of the individual they like. After pressing the love calculator button, you will receive your companion's name and their lover's name accurately by email. They will be astonished to find that somebody has made a prank on them.
Visit: Love Calculator Prank
Conclusion
Trolls or pranks are famous these days. For this, we have mentioned the best prank websites. We have made an honest effort to give you whatever number of trolling websites could be possible. We know what a convincing way regarding pranking your companions. There are more sites, and the rundown continues.
Prank your companions, family, or partners. I hope you like this article. Remark your #1 funny link in the comment section. Look at all the pranks because each prank is quietly amusing.