The PSP or PlayStation Portable is one of the most popular portable video game consoles that were ever released into the market. But as usual, no gaming console is complete without its set of ROMs for the gaming titles. If you have a PSP or maybe you're running a PSP emulator on your Android device. And are looking to get yourself a few gaming PSP ROMs. This article is going to help you find the most trusted sites download them.
There are many sites out are there without any real content in them except for a bunch of ads. And they waste your time asking you to click on random links. They are nothing but popunder ads so that they can earn a few bucks. Don't worry your research is to find legitimate sites in this article from this list. You will only find legitimate sites to download PSP ROMs in this article. So, without further ado, let's get straight to it.
How to Run these PSP ROMs on Android?
From where above lines, if you were paying attention. You would have read that you can run PSP games on your Android phone as well. That is, of course, by making use of an emulator known as PPSSPP Emulator.
If you have an Android device, you should download this PPSSPP Emulator and install it. And you will be able to run all of the following ISO files just as you would do it on an actual PSP itself. Pretty cool, right?
3 Best Websites to Get Free PSP ROMs in 2018
Ok, now let's get to the websites list from where we can download ROMs or ISO files for the PSP:
Emuparadise.me
If you ever tried searching for the same topic directly in Google, you would definitely see this site among the top search results. Emuparadise is a great site we can download tons of ROMs. And even ISO files for a bunch of different gaming consoles, including PSPs it has by far one of the most significant collections of retro as well as modern titles that support the gaming console that you are interested in. And yes, as mentioned earlier, these ISOs are 100% compatible to be run on emulators as well.
To get the PSP ROMs, you just have to scroll down to the ROMs ISOs and games section of this site. There you will find a list of all the available gaming consoles which has Nintendo Wii, Sega 32x, Sony PlayStation 2, well as other popular options. Directly head over to the option which says Sony PlayStation Portable ROMs and click on it. It is listed in the other section, at the very end of the page for some reason.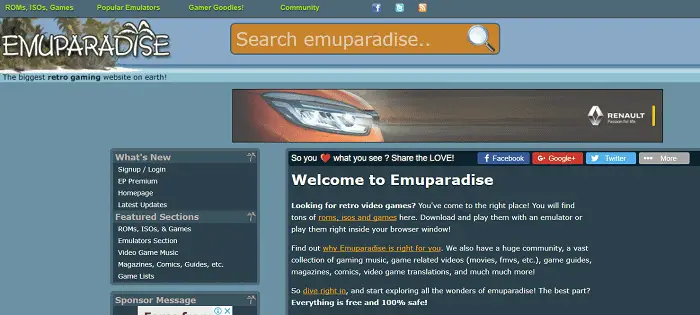 The default will alphabetically sort all the ROMs available here. You can also choose to sort them either by the user rating or by the number of downloads that each PSP ISO file has.
You can find pretty much all the familiar as well as unfamiliar titles. Such as Valkyria Chronicles II, Crisis Core – Final Fantasy VII, MediEvil Resurrection in this list. Just tap on the one you want to download. And the description page will open up along with a couple of information regarding the game. And the download link for it as well.
You will have to prove that you are a human by completing a captcha before you are given the download authorization. After you have entered the captcha, just click on the verify and download button. Soon after that, the file should be ready to download in a .rar format. This is a very reliable and spam free website. Make sure you give this a try before moving on to the others on this list.
CoolROM
CoolROM based on other famous sites for getting emulators as well as game ISOs for your gaming consoles. They have their dedicated download links for Android emulators. And even give you tutorials on how to use it properly on your machine or device. So, if you do not have a PSP and want to use emulators but are new to emulation. Then feel free to check out their tutorial. It's pretty informative and easy to understand.
If you just want to download the PSP ROMs from this website. All you need to do is click on the ROMs link from the menu toolbar of this site. The moment you hover your cursor over to the section. You will see a list of devices and consoles for which you want to download the ISO. You will see the Sony PSP as the last option in the list highlighted as new. Click on the Sony PSP option. And you will be taken to a page which has all the rooms available for the PlayStation Portable listed as top games as per regions. You can also browse through them alphabetically.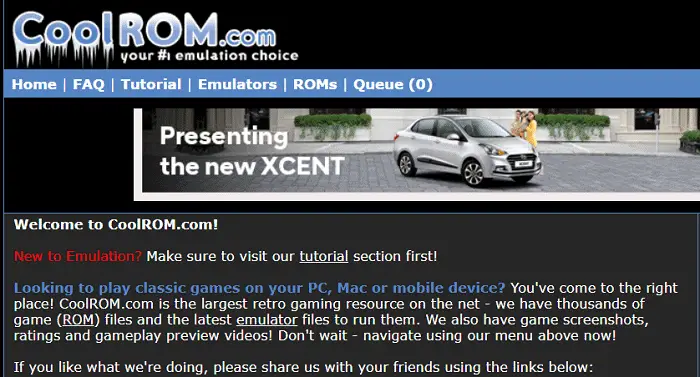 Click on the ROM file that you want to download and you will be taken to the description page.  There, you will see some screenshots of the game along with a bunch of links to download the ROM for different operating systems such as Windows, Mac, or Android. If you just want to download the ROM itself for PSP, you can use the links given below the screenshots.
For some reason, the dedicated ad-free link did not work for me, so I ended up clicking on the alternate link which contains ads and a timer. This link opens up in a new window where you have to wait for 10 seconds.  But after that, the download begins instantly. Do note that you will need a Zip file extractor. Particularly 7zip, to extract the ROM file and load it onto your PSP.
CoolROM is indeed a very cool website to get some ROMs for your PSPs (lame pun).
FreeROMs
Freeroms is a pretty plain looking website which almost seems like a spam site at first glance, but trust me, it's legit. It offers ROMs for a bunch of different devices such Nintendo GameCube, Nintendo 64, PlayStation one, Sega CD, Sega Genesis 32x, Turbo Grafx 16, Nintendo DS, and, of course, PlayStation Portable.
Click on the PlayStation Portable link and you have a bunch of PSP ROMs with options to list them either based on their rating, based on the number of downloads, or simply according to the alphabets. When I had a tap on the download link for the game, it installed a small 1.6-megabyte exe file on my Windows computer.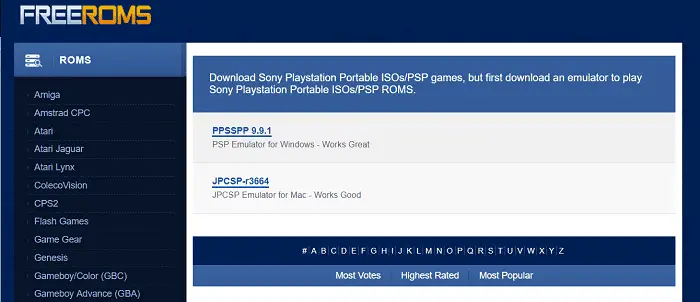 When I opened it, it started up a software installer called as tutor software which started installing a setup file of around 10.2 megabytes in size although the game said that its original capacity was 1.3 gigabytes.
Despite its flat design and questionable download methods, freeroms.com remains to be a trusted and spam free website to download game ISO and ROMs for your PlayStation Portable or any other device which you might have. Take a look at the selections that they have for yourself you might like what you see.
So, these were three of the most trustworthy and reliable sites to download ROMs for your PlayStation Portable. Have fun!