The world is online, and almost everyone has a mobile device. People seek to know how to send SMS and what sent as SMS via server means, as these are the most basic things every mobile user is required to know. Additionally, it's critical that you understand how to send an SMS using your mobile device.
Your phone is most likely using RCS if you receive 'Sent as SMS via server' instead of the typical read receipts when you send a message. Samsung devices and mobile phones running more recent Android OS versions tend to experience this.
This article describes what sent as SMS via server means, how SMS and MMS differ, how to send SMS via server, and basic information about the same.
Being a user, you need to be aware of these basic terms and their usage. So, read this article to learn how to send an SMS via a server!
What Is SMS?
You can send text messages to mobile phones via SMS or Short Message Service. The communications transmit from any location worldwide because they are sent through a server.
Traditional text messages are longer than SMS messages, which can be sent simultaneously to multiple recipients. 
Text messages can be regularly sent to persons using mobile phones and cellular networks. You can only send text messages, which limit themselves upto 160 characters.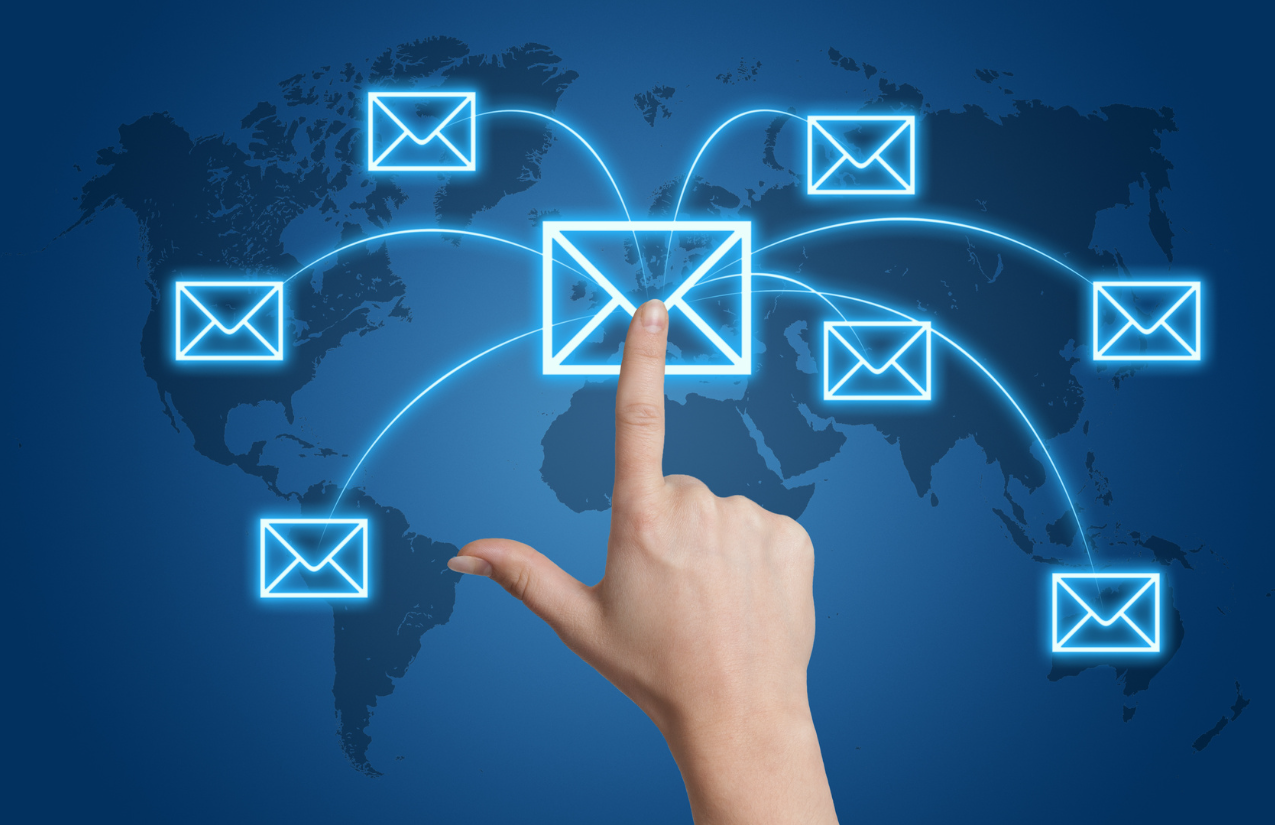 The Short Message Service has been the primary messaging protocol for Android handsets. However, this makes it challenging for users to communicate or receive multimedia content via text, such as photographs and movies.
See Also: Top 11 Alternate SMS Apps For Android Users In 2022
What Do You Mean By Server?
A computer that offers services to other computers is known as a server. When you use a server to send an SMS, the server will act as your agent in sending the message.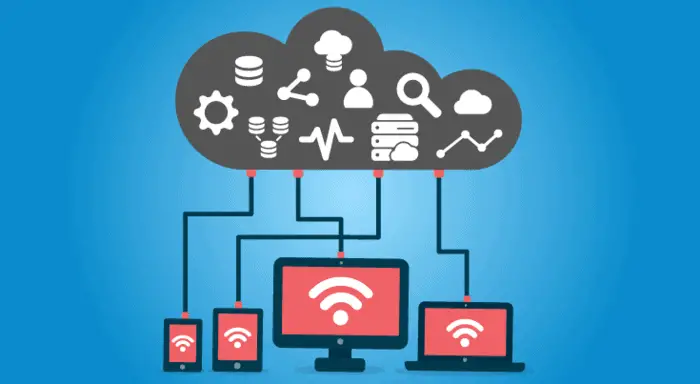 This is helpful to understand what sent as SMS via server truly means!
How Do SMS and MMS Differ?
The most popular mobile text messaging service is called SMS, or Short Message Service.
At the same time, Multimedia Messaging Service or MMS is a platform for sending multimedia files like photographs, videos, and audio files. 
See Also: Why Is My MMS Not Working On Android?
How Can An SMS Be Sent Via A Server?
Sent as SMS via server, meaning once cleared helps you to learn its sending procedure. The message delivers itself via a third-party provider when you send an SMS through a server rather than directly from your phone.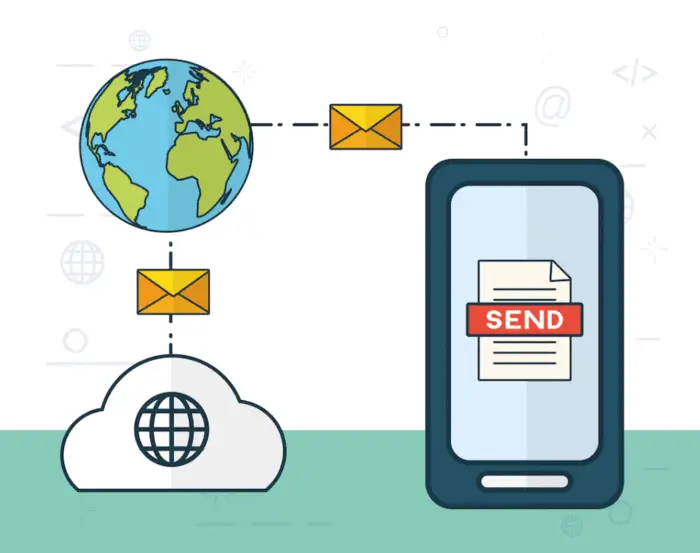 This can be a great option if you want to send a group text or are experiencing problems sending messages from your phone. You must sign up for a service and adhere to their message-sending instructions in order to send an SMS through a server.
See Also: How To Schedule A Text Message On An iPhone 
What Are The Advantages Of Sending SMS Via A Server?
The messages route through an intermediary when sending SMS via a server, which has various advantages. For instance, messages are trackable and manageable, and there can be more control over the messages sent.
Additionally, using a server to send SMS can guarantee the timely delivery of messages.
See Also: 10 Best Video Chat Apps to Call Your Friends And Family
What Is RCS?
Its abbreviation, RCS, refers to Rich Communication Services. The built-in messaging software on Android devices is largely powered by this messaging protocol, which enables various cutting-edge capabilities.
The protocol was introduced as a substitute or replacement for the widely used SMS protocol found in most Android-based smartphones. The protocol updates standard text messaging with cutting-edge features, including multimedia messages, group conversations, and video sharing.
The objective is to enable basic text messaging on Android devices to work with more sophisticated messaging services like iMessage, Facebook Messenger, and WhatsApp.
Sent As SMS Via Server: What Does It Mean?
The RCS messaging technology, which Google debuted in 2020, is why customers receive messages that state 'Sent As SMS Via Server.'
Rich Communication Services are a mechanism for communication between mobile phone providers and between devices and carriers (RCS).
It plans to replace SMS messages with a more potent text messaging system that can deliver in-call multimedia and phonebook polling. It is a component of the larger IP Multimedia Subsystem.
Most recent Android smartphones have switched from the antiquated messaging software to the RCS standard. As a result, users need to be made aware when their messages have been read, sent, or received. Instead, receiving the usual message, 'Sent as SMS Via Server.'
Thus, this is what sent as SMS via server means!
See Also: How To Block An IP Address [Easy Methods]
How Can An SMS Sent Via A Server Be Stopped?
Ensure the receiver has enabled RCS protocol messaging on their phone if you see the error message 'Sent as SMS vias server.' By doing this, you will no longer receive this message in your SMS.
To delete the message, adhere to the directions below. We have compiled a list of remedies to turn on your text receipts again.
Check for Interference from Third-Party Apps.

Make both devices have RSC enabled, and then wipe the cache partition.
FAQS
Does the ability to send an SMS over a server exist on all mobile devices?
Yes, mostly all the devices have this option of sending an SMS via server, as these days, all the devices are placed with advanced technologies within them.
Does it support all devices?
Almost all devices support it, but these days we have been using smartphones, which incorporate amazing advanced features, wherein you can also do video calling, so this feature might not be compatible with the devices used in earlier days, but with the devices of these days, as RCS protocol supports the advanced features. Therefore, sent as SMS via a server is generally supported by Samsung.
Will the sent as SMS via server option been chosen every time you want to send the SMS in that form?
Yes, you must choose that option whenever you want to send it in that form, as it uses the RCS protocol. You can also look into your device and see if you have that toggle option to keep it on every time.
Is it better to send SMS via server only or through the sim option?
The sim option is the default option set in all the devices to send the SMS. To try something new, you can go ahead with the option of sending SMS via a server that uses RCS protocol, which is similar to sending the SMS through a sim only but is a bit different in its layout and method of sending it.
Does send as SMS via server mean I'm blocked?
No, the sent as SMS via server does not mean that you are blocked, as it is a method of sending SMS with the help of RCS protocol.
Conclusion
As you saw, the RCS messaging protocol allows your phone to display 'sent as SMS through the server' next to your texts.
You don't need to worry, 'sent as SMS through the server' just signifies that your Rich SMS has been sent.
Try one of our workarounds to stop receiving this message and start seeing your text receipts instead.
Thus, if you were unaware of the 'sent as SMS via server,' we hope this article has helped you understand what it truly means! 
Found this article helpful? For more such blogs, head on to TechWhoop right now! Thanks for stopping by.