On a dry foggy weekend, you plan on chilling out indoors playing your favorite games on Steam, as the best way to beat the winter blues. You are all pumped up and ready with your friends and refreshments to start the steam and suddenly you are faced with the Steam Won't Open error. The Steam software refuses to launch. The question on your mind is how to fix this and get on with your gaming spree?
Here we have listed some solutions to help you to fix the problem of steam not opening, and get on with your gaming experience.
16 Ways to Fix Steam Won't Open Error
Here are multiple ways to fix steam won't open error. So you have various choices to try on to resolve steam won't open issue.
Restart Steam App
One can counter Steam Won't Open error by restarting Steam through task manager. This can be accessed through Ctrl+Alt+Del.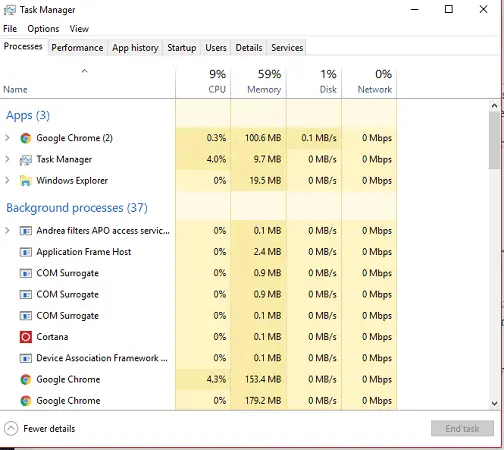 Once the task manager is summoned one should go to more details to see the background processes happening live on your computer. By pressing the letter key "s", you will be able to shortcut to the Steam app task.
Once right clicking on them you can access a drop-down option to end the task. After which one can launch Steam and try to run it again.
Restart Computer
It sounds obvious. Restarting your PC flushes the cache memory, resets other programs and also releases file & resource locks.
Reinstall the Steam
If after rebooting still the steam doesn't get launched, try reinstalling the steam.
Go to your Steam directory, "C:\Program Files (x86)\Steam" where your folder should be, copy and paste the folders in the desktop.
Navigate to control panel, programs, uninstall a program. From the list select Steam, and click uninstall.
Reinstall the Steam in a folder in a local directory or the location where it was initially installed.
From the desktop copy the Steam Apps and UserData folders and paste them in the steam location.
Delete rest of the files from the desktop.
Verify your install and try launching the steam to fix Steam Won't Open issue.
See also: – 10 Best Working Ad Blocker Software for Windows – TechWhoop
Delete the App Cache
Steam may be not launching, because of corrupt files in App Cache which you will need to delete first. Close Steam, delete all the cache files and relaunch the Steam. After removing the unwanted files from App, Cache Steam should be able to launch.
Connection Issue
This is the most common issue faced by clients while using steam. You have to check that your internet connection is configured correctly or not.
For this, you have to use the Troubleshooting Network. Connectivity guidelines:
Check LAN and WAN connections by swapping Ethernet cables to isolate the damaged one.
Wireless adapter verification is necessary to check that client's WiFi adapter is enabled and ready to connect.
Verification of AP and Router settings to which the client is willing to connect.
Verification of protocol settings-If the status is still "not connected," select the SSID (Service set identifier) and click connect.
The status may take time and will display "Authenticating or Acquiring Network Address" for some time and then it will be connected.
If status displayed is still "disabled" then return to step 2.
Also, if the service set identifier is not in the list, you can't connect to the network.
Correct Your Time Zone
Because Steam is designed to collect the Real-time data, and if your clock is not in the correct time zone it may interfere with the launching of the Steam. To prevent that from happening, this is how you can correct your time zone.
Click on Start (Windows) button.
Navigate to control panel.
In the control panel go to Date and time option.
Choose Internet time from the three tabs and click on change settings.
Check Synchronize with Internet time server and click update settings.
After setting the time zone correctly, restart the Steam.
Scrutinize Anti-Virus Software
Spyware/ Malware software have the possibility of managing network operations, sometimes disk operations as well and may raise some false alerts with issues. You can avert this by temporarily disabling the AV (Anti Virus) software.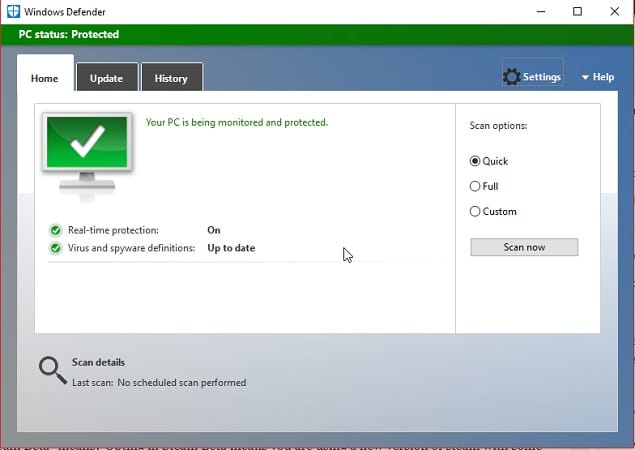 The inbuilt "Windows Defender" of Windows 10 which was introduced as the anniversary update may also be a reason for this trouble in case there is no additional AV software installed manually. This will most probably fix steam won't open error on your system.
See also: – 10 Best Free Software to Organize Desktop Icons – TechWhoop
Opting Out from the Current Steam Beta
What "Steam Beta" means? Opting in Steam Beta means you are using a new version of steam with some added features. Try to opt out from that to resolve the issue.
Run Steam with Compatibility Option
The other way to go around this problem is by running steam in compatibility mode. Compatibility mode is a mechanism built into the OS where it allows to emulate an older version of the software or allows the software to mimic lie its part of an older OS.
One can access this by right-clicking on the software and choosing properties and selecting the compatibility tab. Within this tab, one can select the OS for the program to run on.
The most recommended OS to emulate from me would be Windows 7. It will help you to run Steam on a lower OS and should clear the problem of it not opening.
Delete the Client Registry
Deleting the client registry should be the last and least option one should look into. It involves the user going into the disk of installation, then to the steam file and then deleting the client registry. It's a .blob file and you can easily identify it. Hope, it will fix steam won't open issue.
Check Network Connectivity and Firewalls
Network hardware can get into the slow state after running for a long time so, refresh your network from time to time and ensure that your connection is secure.
Certain firewalls may run some background apps which rise difficulty talking to servers, but managing the firewall activities should be done under expert advice.
Hardware Complexions
It is highly possible that external devices may get corrupt or may try to interfere with the drivers required by the stream. Internal devices also get affected if the system is running under heavy load.
At times even overclocking the hardware to gain more performance may cause memory corruption. Avoid hardware complexions to the maximum possible extent.
Sometimes it may happen that server may be temporarily unavailable or may be too busy. If this happens to you, just disable all the background programs that are interfering or are trying to hindering with the steam. By doing so, you can get the access to the steam & get rid from steam won't open error.
See Also- 8 Ways to Fix Nexus Mod Manager Won't Open (Updated)
Steam Doesn't Recognizes Your Purchase Yet
During installation sometimes it may happen that Steam doesn't recognizes your purchase yet. To recover from this try to log out from the steam and log in again as a different user by right-clicking the steam icon on settings. After restarting you need to open your account and after logging in, you can install the games of your choice. This way, you won't face steam won't open issue again.
Failed to Start the Game (App is Already Running)
You might face steam won't open issue when the game is not launched correctly. The reason behind this is that sometimes the game is running under different user's account within your operating system. So, you have to take care of your steam account by protecting it from various unauthorized users.
Another Program May Interfere with Steam
Sometimes other programs might also interfere with the Steam launching. Some applications running on the system can unfavorably affect the potential of Steam games.
They can even lead to connectivity issues and crashes. If you are witnessing Steam crashing or not starting up, check other running applications if they are having the impact on Steam's poor performance.
Some of the general apps that may be conflicting with Steam is Antivirus software, where some of the games appear as malware.
To ensure that your antivirus software is not preventing the steam from launching, add an exception for Steam in your Antivirus protection.
Check your firewall and add an exception to Steam so you're PC is not blocking any Steam Services. Disable your Download accelerator or download Manager programs. Some applications will require a reboot of the system after they you disable them.
Final Words – Don't be the Hero Yourself
While making all these changes and adjustments to your system for the smooth launching and running of Steam game and apps, make sure to take each step sparingly and deliberately.
In the process of fixing the error, you do not want to embroil in any further issues or tampering with your system settings.
Many applications and the processes running in the background could further add to the complexity, so be mindful when you are applying the fixes.
If you are not fully confident of implementing the solutions that you see above, take help of somebody who is expert in this area so that there is no damage to your system and security and no conflict to your software and applications.
You can also consider installing the software and applications that can scan system repositories, purge out the corrupt or unwanted files, and replace any lost or missing files.
We hope these basic steps and guidelines have helped you fix the Steam Won't Open error.
See also: – 10 Best Free Movie Catalog Software for Windows – TechWhoop