It would help if you transferred the photographs first, either converting from the Android ecosystem to the iOS one or only wanting to see the images taken with your Android phone on your iPhone. Here are some ways by which you can transfer photos from Android to iPhone without a computer. To transfer photos from Android to iPhone without a computer:
Go to your Android device's Google Photos app and open it.
Turn on Backup & Sync by clicking Settings.
Download the Google Photos app on your iPhone and log in using the same Gmail address.
Save all of the images.
There isn't a straightforward way to transfer images from Android to iPhone since the two platforms, Android and iOS, are separate operating systems. These gadgets can also share contacts, messages, and movies, among other things. But the question is how to transfer photos from Android to iPhone without a computer. Also, check this out to learn more about clicking stars with iphone.
Despite this obstacle, you may still use several techniques to transmit images from an iPhone to an Android device or from an Android device to an iPhone.
You can transfer images from your Android device to your iPhone without a computer using two ways covered in the following instructions. Click here to learn how to approve iPhone from PC and Mac.
This Blog: How to Transfer Game Data from Android to Android No Root
4 Ways to Transfer Photos From Android To An IPhone Without A Computer
Thousands of photographs that capture valuable moments are likely something you don't want to lose. The exit is right here to iPhone images transferred from Android. If you do not want to use a computer to transfer data from Android to iPhone.
See Also: How To Add Google Drive To File Explorer? Updated Guide
By using MobileTrans
MobileTrans can transfer up to eight phone data types across devices without a PC, including contacts, messages, photographs, music, videos, documents, applications, and other data. Files from one device can be shared with another. Wirelessly and without effort. Millions of customers use MobileTrans to move data from one phone to another. The sleek and straightforward design can save you time and allow you to complete tasks with a few mouse clicks. Follow the steps below to transfer files from Android to iPhone using MobileTrans.
Install the MobileTrans app on your phone, then determine if it is new or old.
2. Choose the data that needs to be transferred.
Click on the start button.
3. Select one of the alternatives to couple your phones.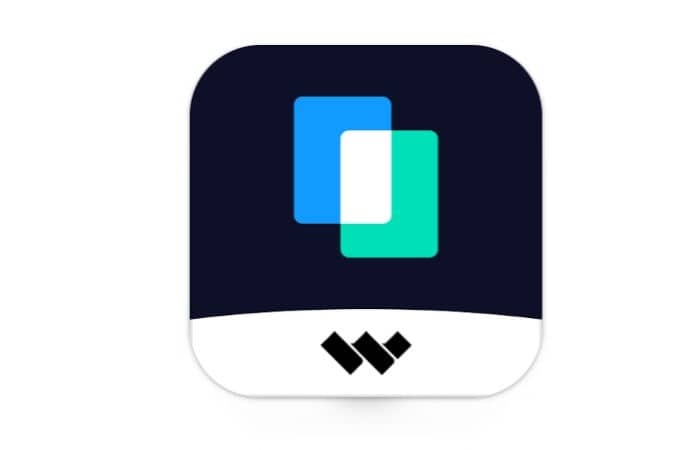 4. Hold off till the procedure is over. Also, learn how to recover deleted files from the Mac.
Don't Forget: How to Transfer Ownership on Discord
By using Google Photos
Any image from your smartphone may be uploaded to your Google Cloud account using the Google Photos app. Consequently, even if you remove your pictures from your device's local storage, they remain in the cloud. Photos from your Android phone may be uploaded via this service and downloaded to your iPhone.Also, know about your photo size on your iPhone by clicking here!
The following is how to send photographs from Android to iPhone without a computer using Google Photos:
2. After logging into your Google account, pick the option for Settings by tapping the three horizontal lines at the top of the screen.
3. You will have various settings options on the next screen.
Search for Back up & sync, so locate and press on it.
4. The Backup & sync toggle should be turned ON on the following screen.
Your Android smartphone will, after that, be able to sync photographs.
5. Wait for your Android smartphone to complete uploading your phone's images to the cloud.
6. Install the Google Photos app by opening the App Store on your iPhone.

Use your account to log in to the app, then go to Settings > Back up & sync to turn on the backup and syncing option.
7. Your iPhone will download the pictures of your Android download service as soon as you turn on the backup and sync feature in Google Photos on that device.
8. You'll discover that your iPhone can access your Android photographs as soon as the download is complete.
Click here to learn how to fix it if you face an iphone charging issue.
By Using Dr.Fone – The Phone Manager
The Dr.Fone – Phone Manager is another tool that may help you transfer images from an Android device to an iPhone (Android). Dr.Fone – Phone Manager (Android) has the fantastic convenience of selectively sharing photographs. Additionally, you may quickly transfer any content stored on your Android device, including contacts, movies, messages, podcasts, and other items. It is reliable, secure software. As a result, you can be comfortable that your information will be protected as your information is transferred from one device to another.
You can choose every image at once or the photographs you want to transfer.
Connect your iPhone as the target phone to transfer images to an iPhone.
Click on the box with the export symbol, then choose Export to Device. Your iOS device's name ought to show up.
To begin transferring photographs, click on the device.
See Also: 23 Best Image Viewer Software To Download [2023]
Via Bluetooth
It would help if you first turned on Bluetooth on both phones.
FAQs
1. Does MobileTrans support Android to iPhone?
An intelligent and user-friendly tool called MobileTrans can move different WhatsApp data between an Android device and an iPhone. With the help of this mobile transfer tool, you can transfer phone data, including messages, emojis, pictures, videos, files, and attachments, to iOS and Android devices with ease.
2. Is MobileTrans transfer free?
When using the free trial version, you may detect both phones to see if the devices are connected. The premium version must be used, and a license must be purchased to transfer phone data to another phone.
3. After setup, how can I upload photos from my Android to my iPhone?
Launch the Move to iOS app on your Android phone or tablet. If you don't already have the Move to iOS app, touch the QR code button on your new iOS device and use your Android smartphone's camera to scan the QR code to launch the Google Play Store. When the terms and conditions pop up, click Continue and read them.
Conclusion
The following method will show you how to transfer your photos from an Android to an iPhone with or without a computer, which will help you if you are having trouble sending pictures to your Android device. Don't forget to use the steps mentioned above.
This Blog: See more about the top 20 sharing sites on IOS and Android.
See Also: Xbox One Sync Button Not Working? A Step-By-Step Guide To Fix