Tremendous is a leading SaaS loyalty rewards platform that helps send incentives and rewards through gift cards. Moreover, it provides a convenient B2B system that is relatively fast and effective. Several international clients and firms are connected with Tremendous to run and manage loyalty programs.
The platform is widely used to develop engaging loyalty programs that reward customers accordingly. You can also send prepaid Visa cards, cash, and many more things to loyal consumers. The clients even get in-built training to learn features and use them accordingly.
Also, it is easy to use from the perspective of both the persons sending and receiving the gift card. Therefore, we are here today to discuss various platform aspects in this Complete Tremendous Review.
See Also: 4 Reasons For Outsourcing Your IT solutions
Features of Tremendous
There is no doubt that Tremendous is a game-changer for both large and small-scale businesses. We have seen a lot of demand for loyalty program providers that can deliver results. Their official website has a full-fledged catalog that will take you through the entire process, from sending to managing rewards. In case you want to know more about Tremendous, we will discuss some key features that make it the best in the industry in this Tremendous review.
Visa Prepaid Gift Cards
Visa Cards are a popular choice for many manufacturers and companies who want to promote their brands. Moreover, you can customize them along with your company's branding. Further, they have various delivery options like Virtual Visa Cards that are both mobile and desktop optimized.
Direct Mail service is available anywhere in the US with an end-to-end fulfillment feature. On the other hand, a Bulk Shipment delivery option with FedEx is also provided. Each Visa Card has Dynamic Spend Controls, Customized Skin, and other optimizations with instant delivery.
E-Gift Cards
E-Gift cards connected with a dozen popular retailers are another way of promoting the brand extension among users. You can either select a retailer or limit the recipients to choose a gift card from the list of available brands.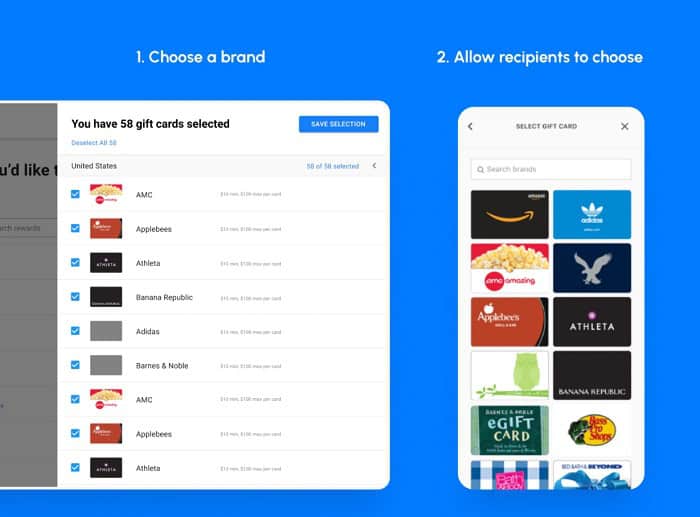 The overall redemption process is quite hassle-free with Tremendous due to their international coverage. A single portal can send, track, and manage rewards in just two clicks. In addition, the flexible delivery feature allows forwarding gift cards through SMS, email, or direct links.
Monetary Incentives
Nothing is better than receiving rewards in your bank accounts or PayPal application. This reduces the risk of physical rewards getting stolen like Checks and Cash.
The process and safeguarding personal information are completed within two business days. This is the new phase of loyalty programs that is more reliable and quick.
Main Business Directions
Tremendous is used by other businesses in various directions to boost their sales and overall branding level. We will discuss some the examples of business directions in this Tremendous review, and they are:
Research and Surveys
Many businesses tend to collect customer data to analyze the best marketing strategy. However, it isn't easy to urge customers to participate in this campaign.
Therefore, providing survey incentives is a sustainable solution to this issue. Moreover, it will help improve market research in various fields and get fascinating results. For instance, "Take the survey and Get a $5 Gift Card" is a practical scenario.
Marketing Goals
Several kinds of research prove that customers are lured toward a brand due to their incentive programs. Even multinational brands spend a lot of resources on customer acquisition. Tremendous completely understands this point and helps in the same during your journey. A simple trick such as "Buy Goods for $100 and Get Additional $10 Gift Card in Starbucks" can be pretty effective. They have separate panels that can be used to put this idea into action.
Rewarding Employees
Apart from the customers, a company or brand is made by its employees. Therefore, you can quickly proceed with Employee Rewards and Recognition programs. This includes giving gift cards based on Sales performance and incentives.
Further, you can also provide employees holiday gifts and other health and wellness assistance. This will benefit the workers and enhance the brand's image in the market.
Pricing At Tremendous
Now let's talk about the pricing of Tremendous in this Tremendous review. Many of you might wonder if it will be pretty costly to get your hands on the facilities Tremendous gives. You will not believe the pricing standards as it is a free-to-use platform. Moreover, there are no monthly charges, setup fees, or hidden minimums. Furthermore, it means you can share the following reward types for FREE!
Digital Visa Cards

Digital Gift Cards

Charity Donations
However, minor additional charges exist for sending a direct financial reward or ordering through Credit Cards.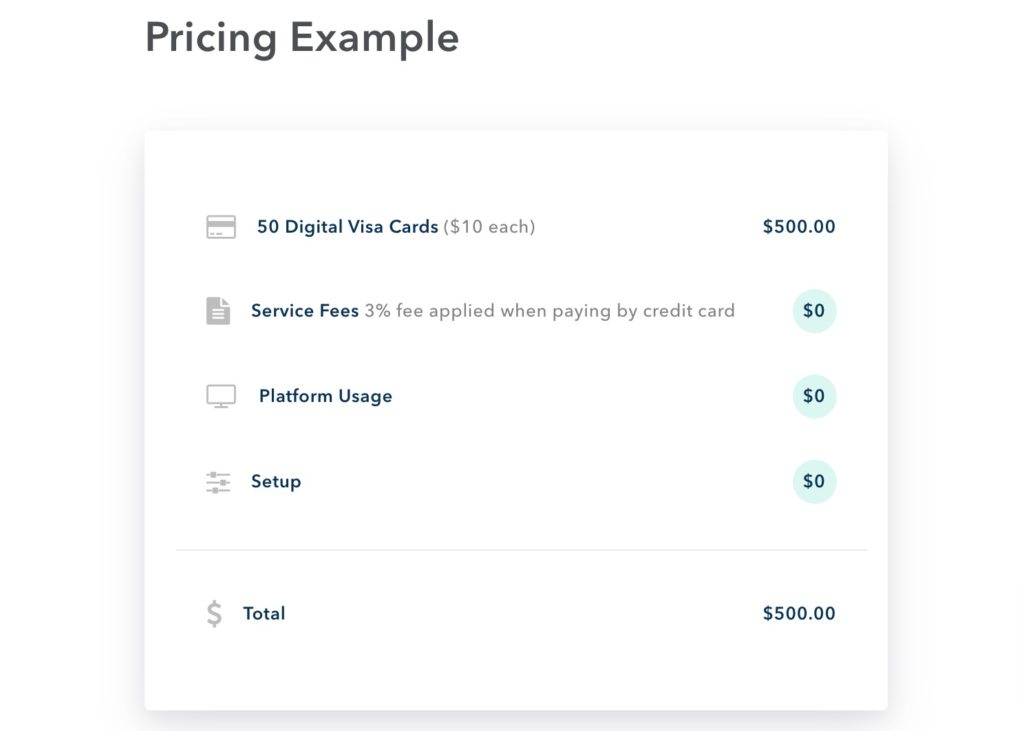 Physical Visa Cards

PayPal Balance
Pros
It is an improved platform in comparison with other competitors in the market.

Users can choose from various reward types to promote their marketing campaigns.

You can easily connect with customers through the relationship established by virtual rewards.
Cons
Virtual Gift Cards are prone to theft in case the email is compromised or in the wrong hands

Customer Service is unavailable 24/7, and your query might sometimes be delayed.
FAQS
How can I write a tremendous review?
To write a tremendous review, highlight your outstanding aspects, quality, benefits, and positive experiences with the product or service. Be specific and provide examples to support your claims.
Are tremendous reviews reliable?
Tremendous reviews can be reliable if they are genuine and based on real experiences. It's essential to consider multiple reviews and sources to understand comprehensively.
Can a tremendous review influence purchasing decisions?
Yes, tremendous reviews often significantly impact purchasing decisions as they provide social proof and reassurance about the quality and value of a product or service.
How can businesses encourage tremendous reviews?
Businesses can encourage tremendous reviews by providing excellent products, services, and customer experiences. They can also request feedback, incentivize reviews, and make the review process easily accessible for customers.
Are there platforms or websites dedicated to tremendous reviews?
Yes, various platforms and websites, such as review sites, social media platforms, and online marketplaces, allow users to share tremendous reviews about products, services, and businesses.
Can a single tremendous review make a difference?
Yes, a tremendous review can significantly attract potential customers and influence their decision-making process. However, a collection of consistent and positive reviews tends to have a more substantial impact.
Final Verdict
Hope this Tremendous review answers all your doubts about its services. In the end, it is safe to say that Tremendous.com delivers precisely what it means. You can start by just making your account or starting a free demo regarding various services. Moreover, you can consult their Help Center for more information on a specific aspect.