In the United States of America, mobile SIM network faces problem due to their enormous locale. Due to this, there is very less network coverage across the country which further results in costly services. Now, in the world of 4G, there is massive competition in the market to attract more customers by providing them with the most affordable services.
In the US, you will find a lot of MVNOs and tempting GSM prepaid plans within a variety of price ranges. USA Mobile SIM Networks are now growing.
The policy is pretty simple, if you're paying more money, you will get a good network connection, and if you're spending less money, you will experience weak connectivity. Depending on how much you are paying, you will get a connection according to that. Even after having such an extensive network, the USA faces problems with connectivity and stability.
Today in this article, we have listed out five best mobile networks in the USA.
See Also: How To Change Boost Mobile Phones Plan I Boost to Anytime Ultra
Top 10 USA Mobile SIM Networks
It is the most extensive cellular network in the USA with widely spread cell phone carriers. The 4G connection offers high-speed internet, reaching up to 11 Mbps download speed and 3.5 Mbps upload speed. And the best part of this network is you can watch a full HD video online without any buffering when the connectivity is at its peak hours. The company promises a consistent network throughout the country, from cost to cost.
According to some surveys, Verizon has the best connectivity, highest average speed, and is the most reliable network in urban and rural areas. The only thing you may not like about this company is their high-cost and non-refundable services. Apart from that, it is the best network within the USA despite paying a bit extra for the connection.
Cannot make outgoing calls? Maybe your sim is not provisioned for voice. Click here to see how you can solve it easily.
Initially, the company had the weakest network services in the USA. But, with time, they have shown their potential, and today, they are one of the most promising network service providers in the country. The company provides a GSM network to its users, which means it is the best and most affordable mobile network. The pre-paid plans of the group have lovely value for money offers for its customers with unlimited talk time, text messages, and data.
If you are within a rural area, then you might not get a good and robust network, but people living in the metropolitan can surely enjoy their plans. Therefore, if you live in the cities, T-Mobile might be your first choice while selecting USA Mobile SIM Networks because of its affordable and excellent monthly plans.
See also: – 6 Websites to Trace Mobile Number Location in India – TechWhoop.
AT&T is one of the largest cell phone carriers in the country. The company is known for providing its customers with promising services regarding high speed, reliable network coverage along with device selection options, which include tablets, hotspots, Data cards, etc., at subsidized prices. The 4G LTE service has been widely spread across 650 locations in the country providing a data rate of 7 Mbps on an average.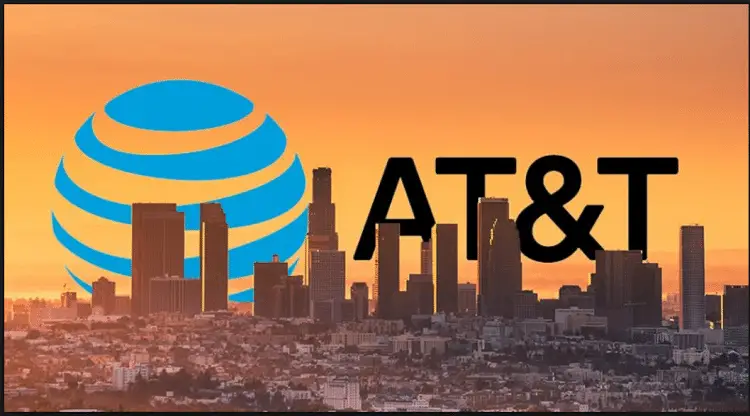 Due to its high pricing services, the middle-class people might find it less affordable, but once you subscribe to their services, you will get a fast, reliable, and robust network, no matter where you go within the country.
See Also: What Is UICC Unlock? Everything You Need To Know
Sprint is one of the largest USA Mobile SIM network operators in the country. They provide unlimited 4G data, unlike other companies that restrict the usage of the data after an absolute limit. The expenses of their services are quite reasonable, due to which you can give it a thought about switching to this network. At their plans are cheap, you may find issues with connectivity and network coverage.
Though it covers most of the USA's parts, it still fails to provide a reliable and stable connection to its users, leading to call drops, low signals, and other connectivity issues. The average speed of their internet is 4.4 Mbps which is decidedly less, compared to other companies. The only best thing about them is that they give you unlimited data within your budget but with a slow connection.
See also: 6 Best Free Sprint IMEI Checker Tools
U.S. Cellular network is one of the oldest services in the state. Despite being so old, it still covers only a few parts of America. The company itself provides 3G services, and for 4G LTE service, they have a tie-up with other carriers. The company has set up its 4G towers in some of the selected countries of the USA, which include; Iowa, Nebraska, North Carolina, and some other parts.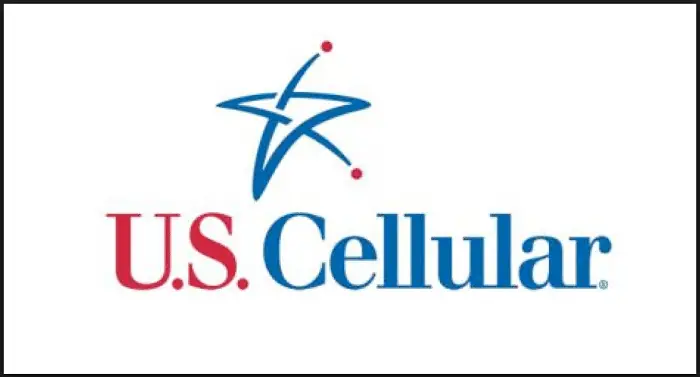 The plans are as expensive as other reputed companies in the country, but due to its reward points scheme, some people subscribe to their network. Otherwise, U.S. Cellular is not as good as them. If you stay within the region of their network, you will get high signals, but if you travel and move a little beyond their circle, you will be disconnected.
Boost
One of the best USA Mobile SIM Networks is Boost, a prepaid SIM card company that offers many of the cheapest price packages. If you want to try it out, the plans start at around approximately $30. Other than Android and iOS, it doesn't have a lot of device alternatives.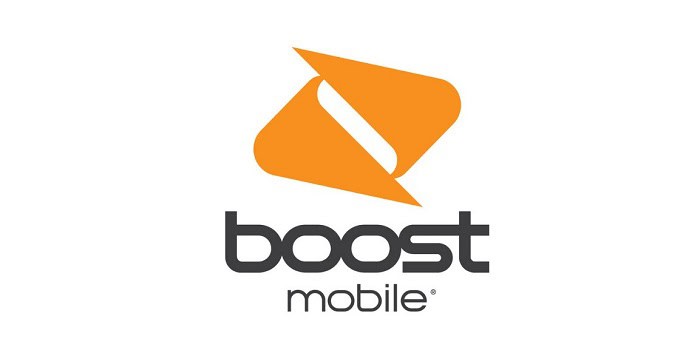 You may have difficulties with call drop or internet connectivity. Customer service is a bit lacking sometimes. Apart from that, it's an all-around good choice for a SIM provider.
Google Fi
Google Fi was an exclusive mobile network available to Google Pixel users. Since then, it has expanded its presence to include additional phones, allowing you to use its services independent of the manufacturer. If you don't require a lot of data, Google Fi offers affordable rates.

For about $20 per month, you can receive unlimited calls and messages. Furthermore, you can pay $10 extra for each GB used if you want internet access. You may also modify the quantity to fit your demands, so you won't have to worry about going overboard if you use a GB. There are also Google Fi options that allow you to text and access data from different countries.
Mint Mobile
If you're on a tight budget, Mint Mobile is yet another alternative to explore. However, there is a caveat: to keep your reduced rates, you must sign a year-long contract with this carrier. Mint Mobile is just a suitable alternative if you're positive you won't break your contract throughout your contract period.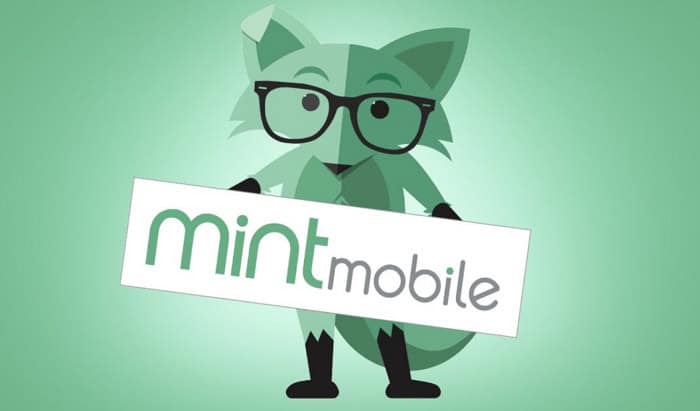 However, if you pick Mint, you will not be dissatisfied with its low-cost options. For starters, it delivers a $15 monthly package with 4 GB of LTE data included. Mint Mobile also uses T-network so that you can expect speedy and wide coverage.
US Mobile
US Mobile is yet another low-cost carrier, this time for the discerning customer who wants to personalize their package. With US Mobile, you have complete control over how much call time, text messages, and data you receive. As a result, you'll be able to save more money because you'll only pay for what you utilize.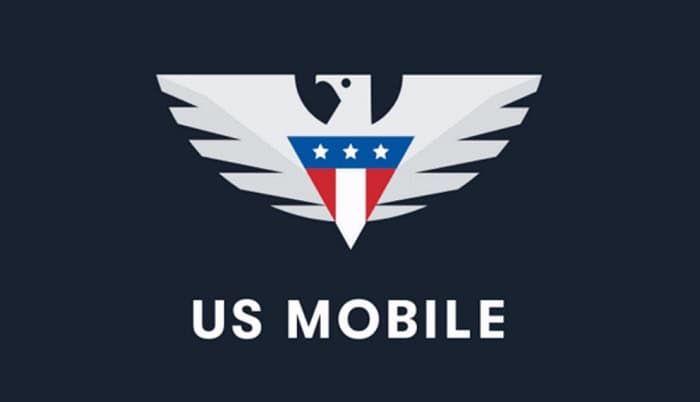 If all you need is unlimited messages, you can get started for as little as $9 per month. You may, on the other hand, add speak time, messages, or data as needed. You may also expect great general coverage because US Mobile uses T-Mobile and Verizon's networks. As a result, when you join up with US Mobile, you won't have to worry about location restrictions or 5G coverage.
Visible
Not everybody requires the most up-to-date cell networks and the most popular unlimited data plans. All individuals desire from time to time a dependable prepaid plan that is inexpensive, easy, and adaptable. Visible only has one option, which costs $40 per month. This gives you unlimited minutes, messages, and data with a 5 to 12 Mbps limitation depending on where you are.
As a result, it's an excellent plan if all you need is basic connections and a small amount of data to get by. However, if you're looking for a carrier that can handle a lot of data, this isn't the greatest option. This is due to the fact that Visible not only limits data rates but also does not offer a 5G package. But it is among the best USA Mobile SIM Networks because of the good it is.
See also: – 10 Best Reverse Phone Lookup Services – TechWhoo
Conclusion
There are many more SIM networks in the USA that you can find, but these are some of the best ones. After reading through it, you can choose the one that fits you. As there are many to choose from, you need to weigh the pros and cons with each other and see where it goes. We hope you find the perfect SIM card for your phone!