Windows 10 is certainly the fanciest operating system released by Microsoft, with countless cool apps to play with. The new Windows Store is offering so much value that every user is experiencing the best time ever. Indeed, Windows 10 has a lot of inbuilt features and apps, but you can still improve your computer experience by installing new awesome apps. Thus, you must know about the finest Windows 10 Apps out there.
There are many free and premium apps in Windows 10 that will surely make you a lot more productive than ever. On the other hand, there are essential and necessary tools and apps that you must have on your Windows 10 computer that would be used on a regular basis.
There are apps to improvise your documents by sharing and annotating them, apps to back up your computer and mobile data, apps to organize and give a new style to your desktop screen, apps to modify pictures and other multimedia files, and obviously, apps to socialize with your friends and families.
9 Best Windows 10 Apps to Get
LibreOffice (For Documents & Paper Work)
You must be thinking that you must purchase the latest version of Microsoft Office, but truth to be told, there are many cool free alternatives to Microsoft Office with far more superior features. LibreOffice is exactly what you are looking for in that case.
Certainly, you will be working with documents, spreadsheets, presentations, and other database-related jobs, and you cannot complete them without LibreOffice. Once you get used to with LibreOffice, we can assure you will never use any office suite app ever. It is a very powerful tool with tons of customizing features, and on top of all, it is completely free to use. It's a completely essential Windows 10 App to have.
Download: LibreOffice 
Paint.NET (For Image Editing)
In this time of era, there's no wonder people are clicking hundreds of pictures daily, and nobody wants to share them with social media without modifying and retouching them. Indeed, you may think of Photoshop as the only option, but you couldn't be more wrong. Instead of blowing up hundreds of dollars, we will recommend using the Paint.NET app, which is completely free and offers way more features than Photoshop.
Honestly speaking, Paint.NET is way more powerful and useful than the default Microsoft paint, and at the same time, it doesn't consume a lot of space on your computer. There are too many in-built tools and features installed within this tool to play with your images. You can easily blur out the parts of the pictures, change the tuning and skin of the photos, apply amazing filters, add fancy texts and stickers, and a lot of more. Additionally, you can download loads of plugins to expand the experience of Paint.NET. It's one of those Windows 10 apps that gives you only the benefits of using it.
Download: Paint.NET
VLC (Media Player)
Certainly, with the new YouTube app, most people are watching videos from their browsers or the YouTube app. But still, it is obvious that you must have a lot of media files in your system to watch them offline. That's why; you must have a solid media player so that it can play all kind of multimedia files without buffering.
In the computer world, nothing can beat VLC Media Player. It's like the rockstar of the multimedia industry. This one of the Windows 10 Apps is capable of running almost any kind of format. So, giving you the best experience ever. On the other hand, it is also able to play any format of music and audio sounds, offering many cool ways to tweak them as well.
Download: VLC Media Player
TunesBro WinGeeker (Windows Password Recovery)
It is highly recommended by Microsoft and other computer experts that one must protect their computers with a high strength password. Hacks and intruding are very common these days, and a simple lock screen password can help you to avoid all the troubles.
Indeed, there is a downside of protecting your computer, and that's if you forget the password of your computer.
That's why keeping in mind the security and privacy of your computer; we recommend you to must have a password reset disk to bypass the Windows logon screen. TunesBro WinGeeker is exactly the tool you are looking for in this scenario. This one of the Windows 10 Apps is an amazing Windows password recovery program that assists you in making a password reset disk and removing the password lock screen whenever you forget the passcode/password on your computer.
It is compatible with all Windows versions like Windows 10, Windows 7/8, Windows XP/Vista, and so on. Moreover, it allows you to create new administrator accounts with a single click. And you get to keep a password reset disk of your own using USB flash drive or CD/DVD. It has amazing support staff to assist you as well. And the program absolutely costs a minimum amount considering what it's offering.
Visit: TunesBro WinGeeker
See Also: 9 Best Computer Diagnostic Software Tools to Download
CCleaner (PC Cleaning App)
After using your Windows 10 computer to its full extent. You will discover yourself in a position where you will find your computer is cluttered with junk and temp files. In short, these useless data will take up so much space on your computer that you will eventually run out of disk memory. And to diminish that issue, we have the latest CCleaner.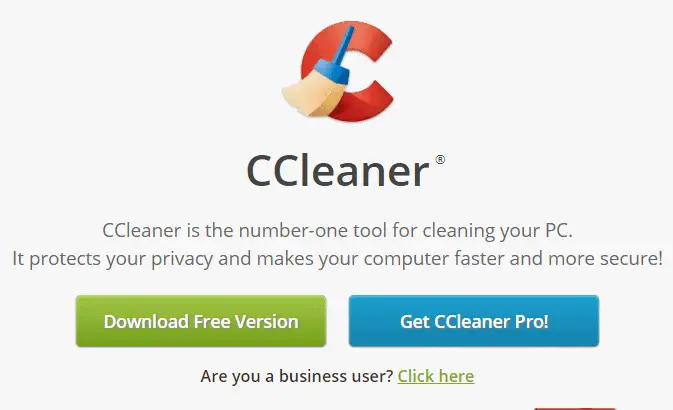 It is an astonishing and helpful app that helps you to keep your system clean and tip-top. Erasing junk files will definitely speed up your PC a lot and keep your computer organized always. Moreover, this app gives you the option to disable startup apps. And show you which files are taking up all the space on your PC. You can even keep a log of every single data with this program.
Download: CCleaner
See also: 5 Ways To Fix Outlook Not Opening Error | Simple Methods
Photo Director (Photo Editing Software)
PhotoDirector 10 Essential is an excellent image editing Windows 10 app that offers a plethora of professional, easy-to-use tools for editing photos. Its Interface looks a tiny bit intimidating for beginners, but once you get the gist of it, you'll fall in love with it.
PhotoDirector 10 Essential offers you access to all their premium features for 30 days. After the 30 days, you have to buy PhotoDirector 10 Ultra from Microsoft store to keep on using the premium features.
If you are content with the basic features, which the app provides are also a lot, you need not buy the ultra to keep using the app. PhotoDirector 10 Essential is a fantastic place to edit your images into stunning ones. It's a no brainer to download these Windows 10 Apps.
Download : PhotoDirector 10 – Essential| Ultra
TED (Educational App)
TED is a great educational app that you can install on Windows and keep up to date with the latest TED Talk videos and audio. The app keeps on focusing on having a really minimum UI so that you have the smoothest experience of all time. The app curates' playlists for you according to your interests.
Hence you get to learn about it every day as you listen to it. The app features over 1700 TED Talks on a variety of different topics, and it keeps adding more frequently. This makes sure that you'll never run out of cool educational videos to watch. We cannot stress how educational downloading TED on your system is.
Download: TED
Dropbox (Cloud Storage Service)
Dropbox is a cloud-storage service that also doubles up as a modern workspace, allowing you to stay connected to your team and access all your files securely in one place. Whether you want to share large data with your team or free up some space on your device, the Dropbox app has a variety of different applications, and it's worth downloading for anyone with a Windows 10 device.
Dropbox also works as an extension for your Gmail. Using Dropbox, you can directly attach the file from the cloud storage service to your mail in just a few clicks. It's very convenient to have direct access to your storage rather rummaging through the files to find and then upload it. 
It also allows you to save email attachments to your storage directly and then reattach it to another email so that you can send the same file across. Dropbox is also a free service to use, so do take advantage of it and get more storage and productivity going on.
Download: Dropbox
Converter Bot (Conversion App)
Converter Bot is a universal converter that converts any file into the format you wish to have. With an interface that requires you just to drag and drop the files and select the output format, it surely is a Child's play.
If you are exhausted with the online converters that spend time on showing you advertisements rather than converting files, this app is a must for you to have on your system.
Download: Converter Bot (Free)
Conclusion
And that was all. These were our favorite nine Windows 10 Apps apps that every Windows 10 users must have in 2022. These are almost free apps that are easily available on the internet. If you have more apps and programs in your mind, that is absolutely essential. Then do let us know in the comments below so that we can list them down.