TherOld EA games are accessible through Vimm's Lair, a collection of vintage gaming libraries. There are a lot of different possibilities available right now because there are so many other competitors on the market. The article discusses the top Vimm's Lair alternatives.
Top Vimm's Lair alternatives include Romulation, Emuparadise, ROM World, EdgeEMU, Emulator Zone, ROM Depot, and Retrostic. If what Vimm's Lair offers isn't what you're looking for, there are many Vimm's Lair alternatives accessible.   
These substitutes give users access to games across several platforms, adding intriguing features like malware protection and sound filters. Read below to learn about the top Vimm's Lair alternatives.
Top 7 Vimm's Lair Alternatives
Here are the top Vimm's Lair alternatives.
Romulation
One of the largest online libraries of ROMs for console games is Romulation. There is no doubt regarding the website's dependability because it has been there for about 20 years. Register for a Romulation account before downloading and playing your favorite old games.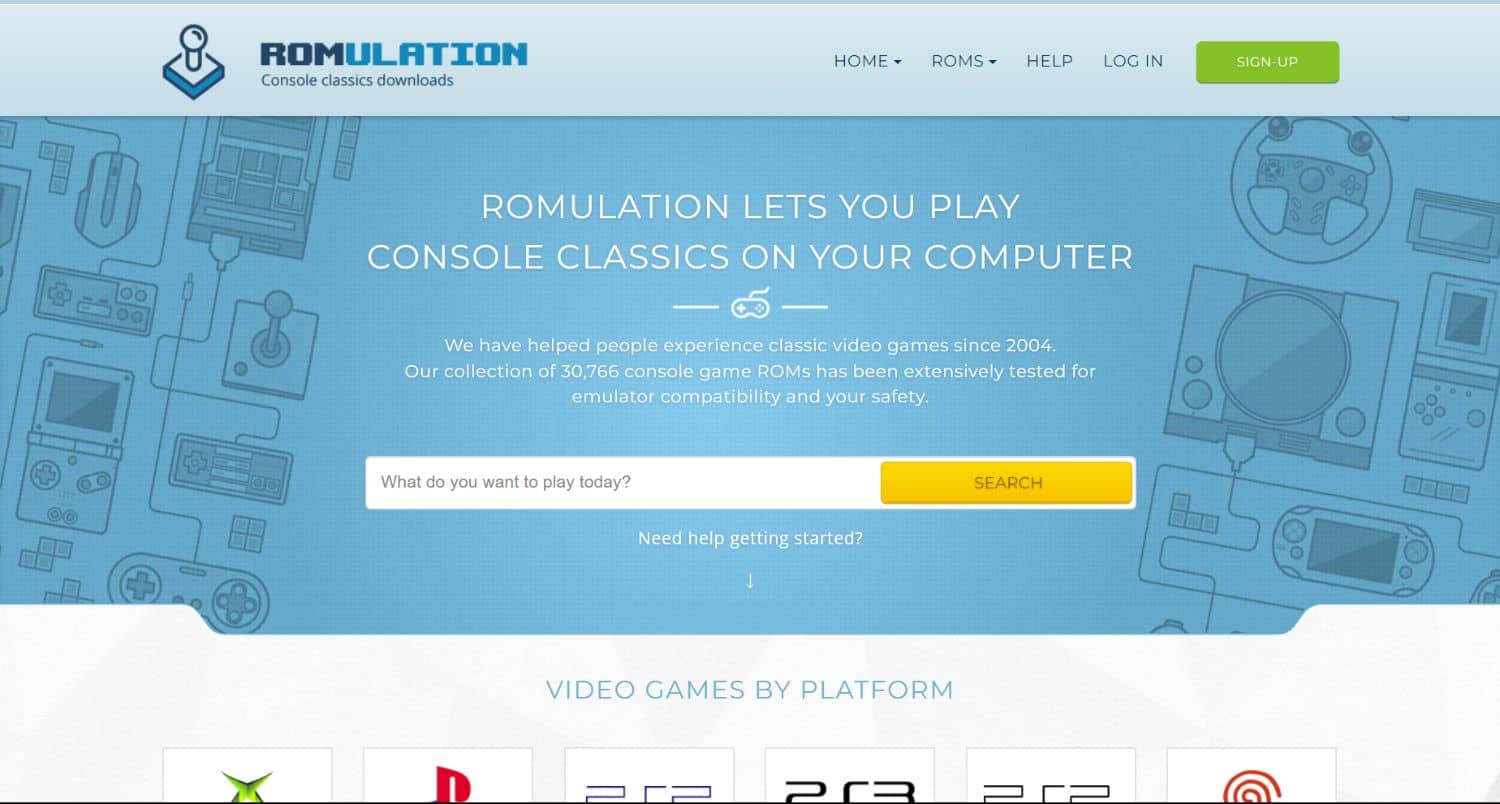 Once you do, 10,000 points will be added to your account for use on downloads. Your account will be debited 100 points for every 100MB as you download data. With built-in filters that help screen uploaded content to stop abuse and file corruption, Romulation takes security as seriously as Vimm's Lair. Thanks to its user-friendly design, you may easily search for and find the video game ROMs you're looking for on the website. You'll always have games to play because Romulation's library updates new files.
Visit: Romulation
Emuparadise
Games for both mainstream and specialized systems are available on Emuparadise. Alternatives to Vimm's Liar, it is one of the most well-known websites for quickly and securely downloading vintage video game ROMs and ISOs.
Emuparadise has a broader range of content than Vimm's Lair because it covers more than only video games. You might also find other stuff there, such as game manuals, comic books, TV shows about video games, music for video games, movies and documentaries about video games, and other media.
Emuparadise lets you play the games right from the browser window to avoid the inconvenience of installing and using an emulator. You can access all the content for free because the platform doesn't charge a price for its services.
Every ROM is up to date and compatible with various systems, thanks to Emuparadise's efforts. Furthermore, it features a powerful search engine that lets you look up the required files using multiple criteria.
Visit: Emuparadise
ROM World
At ROM World, another website like Vimm's Lair, you can find ROMs for the Super Nintendo, other platforms, and many well-known games.
Relive the video games from your youth or another era by traveling back in time. You can play games on your gadgets by selecting one of the ROM World alternatives available for different devices.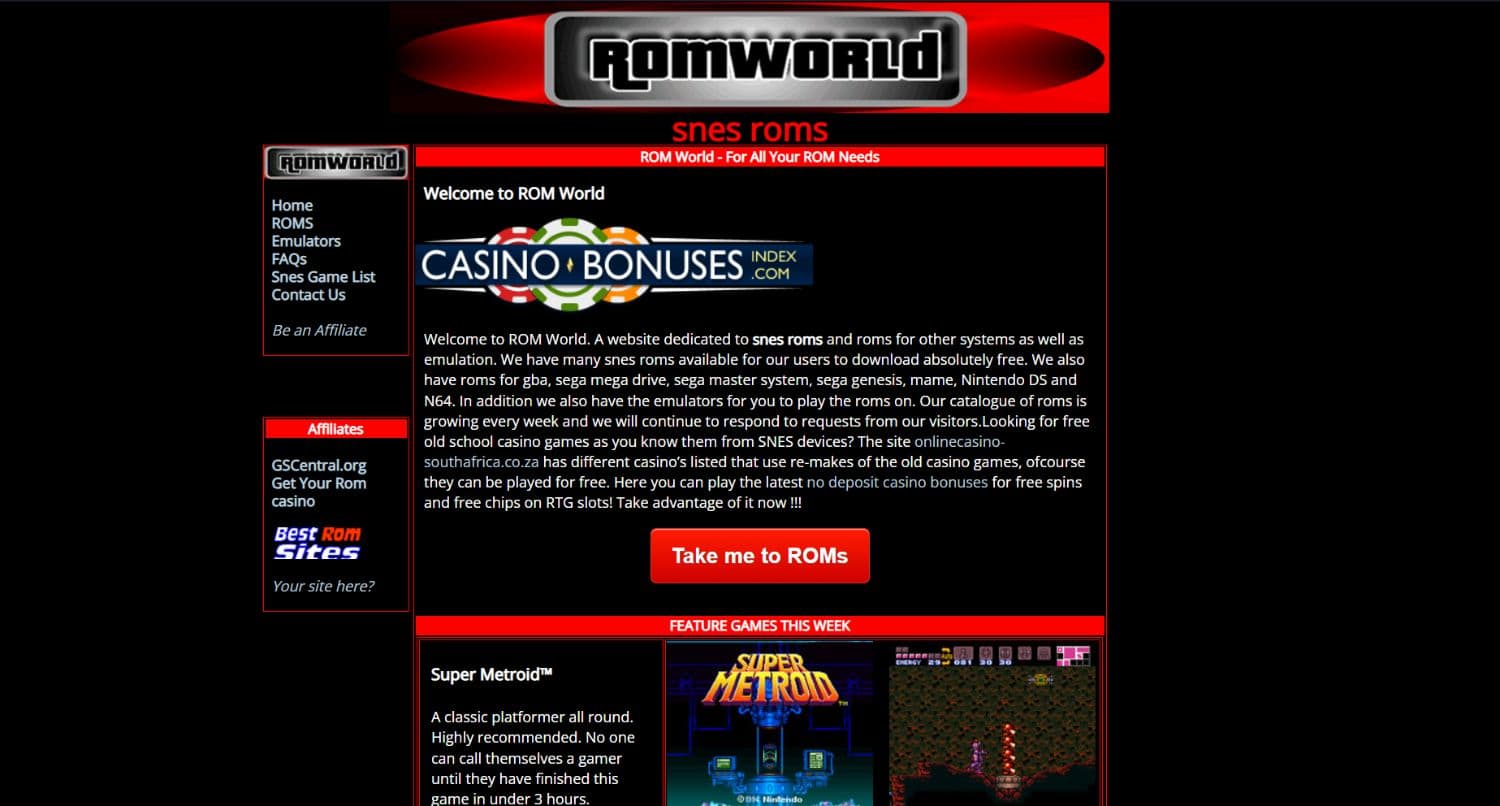 Like Vimm's Roms, the platform provides a selection of emulators to play the games you download. To help the website and its resources, you can make a suggestion or submit a ROM request on ROM World.
Visit: ROM World 
EdgeEMU
Another one of Vimm's Lair alternatives is EdgeEMU which more than 57,000 games that can be played on numerous platforms and mobile devices. This website is where you will find a secure place to play all your favorite games.
EdgeEMU's website nearly makes you feel like you're playing a classic video game because of its retro aesthetic. Due to its simplicity, the website is more user-friendly than Vimm's Lair.
For instance, you may mimic different online PC games using the Flash player that is part of EdgeEMU. EdgeEMU's ability to verify that the game ROM file you are downloading is the real deal before you download it is a feature Vimm's Lair does not offer.
EdgeEMU maintains everything properly, so no bothersome pop-ups or advertisements detract from your experience, and files are thoroughly examined to prevent viruses.
You won't have to wait for long before you can start playing games because the website's search function is quite good, and its download speed is rapid.
Visit: EdgeEMU
Emulator Zone
Along with a large selection of games with similar sites like Vimm's Liar, Emulator Zone gives users access to several online forums to socialize with other retro gaming enthusiasts.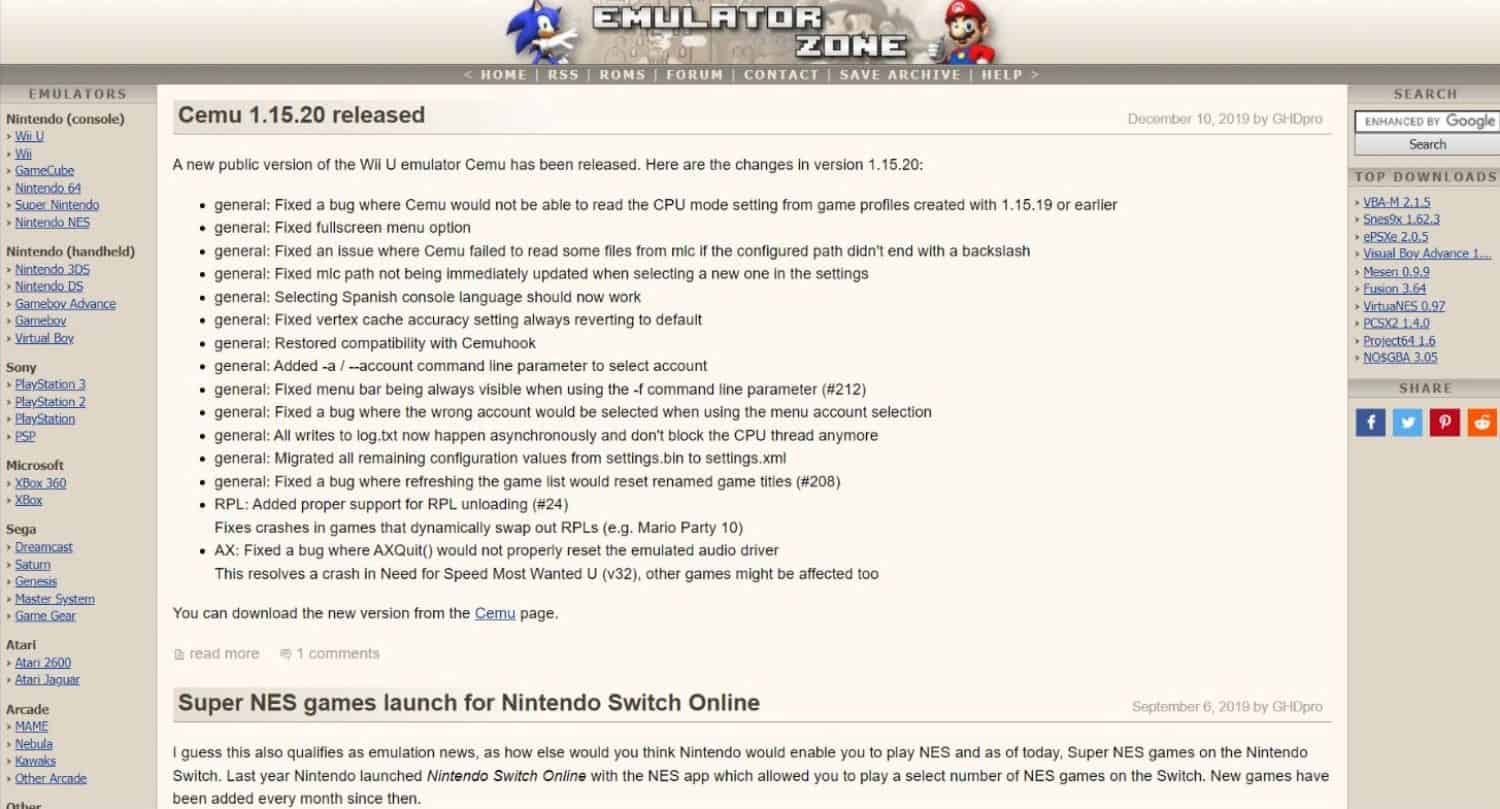 Additionally, because it properly supports them and has a wide range of available emulators, this platform is ideal for people who want to participate in various gaming platforms.
While scrolling through these websites, you might wonder if websites like Vimm's Lair are safe. We've got you covered in that department as well. Check out if websites like Vimm's Lair are safe or not here.
Visit: Emulator Zone
ROM Depot
You can play old video games utilizing free ROMs on The ROM Depot's online platform without waiting, completing surveys, registering, etc. The portal enables rapid, simple one-click downloading of free gaming ROMs and emulators. 
The ROM Depot has numerous standout advantages, like the absence of intrusive adverts, a sizable selection of ROMs and emulators, complete safety and security, a distinctive style, and many more. The chosen parameters in the solution let you search for the appropriate room using the Manual and Archive categories.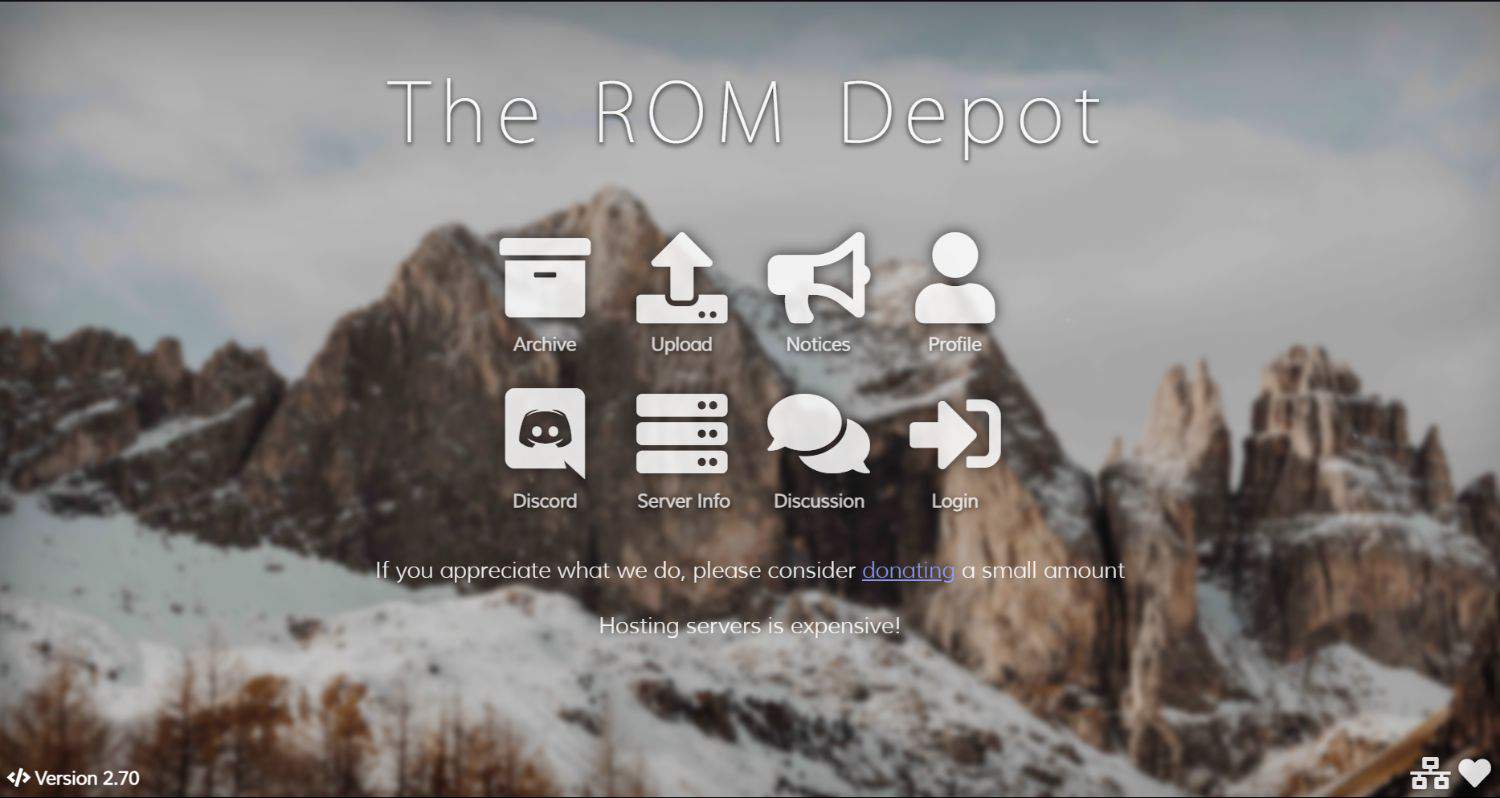 The ROM Depot provides an option for inviting new members by providing their usernames and online member information. The ROM Depot provides access by using a username and online member information. 
After verification, it sends you back to the website and displays several ROMs organized by country, along with their count, size, and modification date. Moreover, it avoids counterproductive catchphrases to increase the system's reliability and effectiveness and can help break the cycle of fraudulent downloads.
Visit: ROM Depot 
Retrostic 
Retrostic is among the top Vimm's Lair alternatives to find no longer made games.
Finding vintage games you used to adore or have always wanted to play is simple with Retrostic. Like Vimm's Lair, Retrostic is dedicated to providing secure, malware-free links that enable direct game downloads from the website. Additionally, the Retrostic website won't subject you to annoying pop-up ads.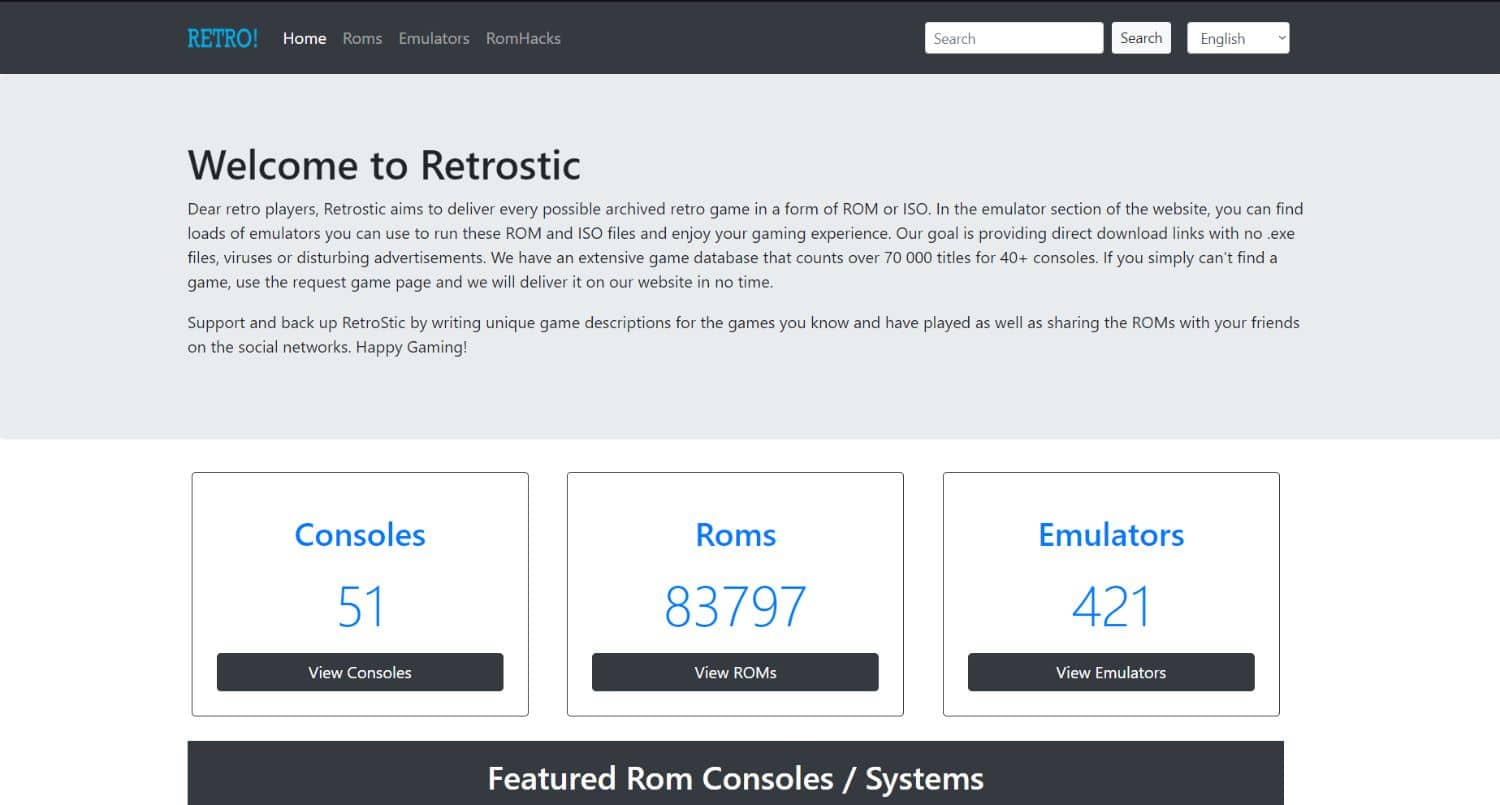 Therefore, compared to Vimm's Lair, Retrostic's website is more modern and user-friendly; in-short navigating should be fine.
Visit: Retrostic
See Also: Best Retro Games On PS4 | Top 10 Best Complete List
FAQs
Is Vimm's Lair legitimate and safe?
Downloading game ROMs, emulators, or manual projects directly from the Vimm's Lair website is safe and legitimate.
How is Vimm's Lair still up?
Vimm's Lair's longevity online attributes to its emphasis on preserving previous games. Instead, it concentrates on providing many old-school games that are no longer for sale.
Are there any paid Vimm's Lair alternatives?
Regrettably, not all websites for retro gaming are free. However, some websites provide vintage and contemporary works access via a subscription-based payment model.
Do emulators need RAM?
For an emulation build, emphasize RAM to some extent, unlike in most other build scenarios. Various processes can utilize RAM space, including shaders and other visual assets, save-related operations, and pre-loading operations.
Conclusion
It is all about the top Vimm's Lair alternatives. Old-school video games are the best at bringing back fond memories and kicking that sentimental sensation. The alternatives given above in the article allow downloading video games and emulators securely without worrying about damaged or infected files. In conclusion, you can easily use any of these Vimm's Liar alternatives.