Everyone enjoys a new, sprawling with new styles and a vibrant wardrobe. This is precisely what Aritzia, the fashionista's first choice, provides. Aritzia is known for its top-quality coats, jeans, t-shirts, and other essentials, but in today's issue, we aren't just praising Aritzia; we will walk you through all the other stores like Aritzia.
Ten stores like Aritzia to revamp your wardrobe.
Oak + Fort
Pixie Marke
Uniqlo
The Frankie Shop
Petite Studio
COS
& Other Stories
Mango
Reformation
Madewell
Many stores offer similar quality styles as the Vancouver-based brand Aritzia; we will provide you with the top ten Aritzia alternatives to get your fashion game up a notch. Aritzia might be your favorite, but there are high chances of getting better clothes at cheaper rates on other websites or stores. Keep reading, and you will find out about stores like Aritzia that you might have ignored until now. 
What Is Aritzia? 
Aritzia Inc. is a Canadian female's clothing brand established in 1984 by Brian Hill in Vancouver, British Columbia. This brand sells a variety of lifestyle apparel in Oakridge Centre, a shopping mall in the Vancouver area.
Aritzia clothing is famous for its versatile tops that you can dress up or down depending on the occasion and its trendy Super Puff jackets. Their brand is an "innovative design house and fashion store," emphasizing their distinct value over competitors such as Zara and H&M. 
So, it is pretty clear that Aritzia is women's top choice, but what if you want to check out other brands like Aritzia? 
Brands Similar To Aritzia
Here are the Top 10 stores like Aritzia to cater to your needs.
Oak + Fort
First off, the brand from Vancouver only, Oak and Fort, can be found in over 19 locations in North America, including New York, Los Angeles, San Francisco, and Vancouver.
Here you'll discover minimalistic, Japanese-inspired basics that will go with almost everything in your closet.
The majority of what you'll find here is in a timeless, neutral color palette of black, white, grey, tan, and navy, which means you can easily mix and match it with what you already own. In addition to women's and men's clothing, users can find jewelry and beauty products. 
Visit Here: Oak + Fort
See Also: 7 Stores Like Hot Topics for Alternative Fashion
Pixie Market
This brand resembles Aritzia, featuring ready-to-wear fashion trends and the latest styles. Pixie Market's pricing is identical to Aritzia's, but the products are worth every penny.
Pixie Market, like Aritzia, sells oversized blazers, chic knits, wide-leg trousers, and linen dresses. This brand sells items from other brands in addition to its own. It also sells jewelry and swimwear, which Aritzia has yet to add to its inventory.
Visit Here: Pixie Market
Uniqlo 
Japanese company Uniqlo was established in 1949 as a textile manufacturer initially. It is now a universally recognized brand with over 1000 stores around the globe. UNIQLO creates clothing for everyday use.
It is constantly evolving to meet the needs of its customers and developing innovative technology to be the best. This brand will quickly become your new go-to because it is simple, high-quality, and practical.
Visit Here: Uniqlo 
See Also: Seven Stores Like Princess Polly You May Like
The Frankie Shop
The Frankie Shop, another top pick for stores similar to Aritzia, features understated yet elevated pieces that are timeless. Consider feminine, menswear-inspired pieces such as slouchy sweaters, paper bag waist pants, and wide-leg trousers.
But don't forget about the swoon-worthy collection of tops and blouses, coats and blazers, and accessories like structured bags and stunning footwear for the modern woman's lifestyle.
The similarities between the Frankie Shop and Aritzia become clear as you scroll through the items in the Frankie Shop. Both brands rely on neutrals, trendy textures, and classic pieces that last several seasons.
The Frankie Shop's prices are slightly higher than Aritzia's, indicating that you'll get high-quality, comfortable, and well-fitting items.
Visit Here: The Frankie Shop
Petite Studio
Petite Studio retails clothing for women regarded as "petite," which is highly convenient because trendy styles in smaller sizes can be challenging to find.
The concept behind this company is to invest in clothing that will last for years.
Visit Here: Petite Studio
COS 
This brand has many functional designs that you can style for various occasions. There's a great selection of knits, dresses, tops, structured and casual pants, footwear, jackets, and more for women.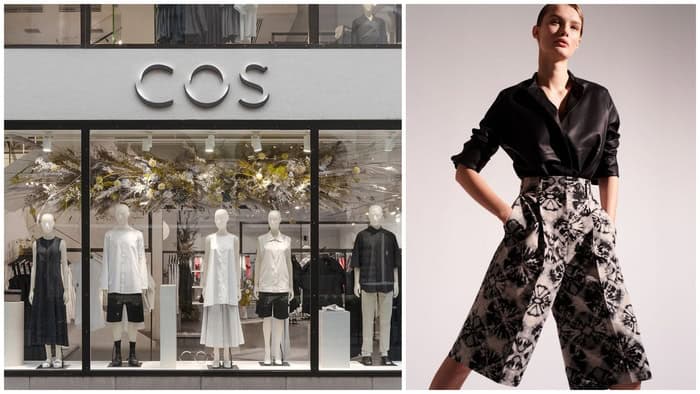 COS, like Frank & Oak and Aritzia outfits, prioritizes the environment. By 2020, 76 percent of the materials used in its collection would have been sourced sustainably.
Visit Here: COS 
& Other Stories 
& Other Stories, part of the H&M group, has a fantastic selection of contemporary yet trendy clothing.
Expect feminine silhouettes, florals, pretty pastels, and office-appropriate pieces. 
Visit Here: & Other Stories 
Mango:

Stores Like Aritzia
MANGO is a globally recognized multinational corporation that designs, manufactures, and markets women's and men's clothing and accessories.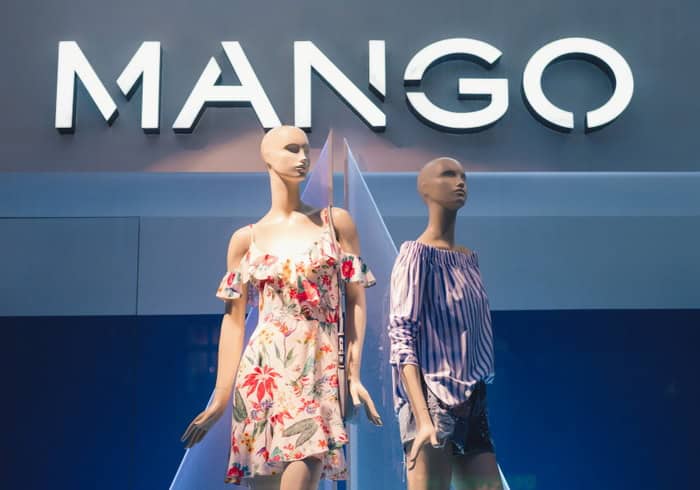 Mango's collection includes everything from casual sweatsuits to fancy party dresses—There is something for everyone. Mango has groups for everyone, making it a one-stop when everyone's wardrobe looks a little worn.
Visit Here: Mango
Reformation 
Reformation, the latest LA-based brand, is well-known for its plans to sell natural and recyclable materials such as eco-friendly fabrics, vintage furniture, hangers, reusable totes, and garment bags and offset 100 percent of electricity usage with wind energy in its latest location.
You can find sustainably made styles such as dresses, jeans, tees and tops, shoes, and bags here. If you can't make it to the Toronto flagship, don't worry; you can shop the sustainable brand from the comfort of your home.
Visit Here: Reformation 
Madewell 
Madewell is known for its beautifully crafted denim. Still, it also focuses on everything you'll want to wear with your jeans, such as effortless tees, keep-forever bags, fabulous jewelry, and compliment-worthy shoes.
This shop is a must-see if you want some essentials to pair with your favorite Aritzia pieces.
Think retro-inspired tops and sweaters, corduroy bottoms, cozy sweaters, and flowy floral maxi dresses.
Visit Here: Madewell
These were our top picks for some stores like Aritzia. Now let's take up some FAQs.
FAQs
Where does Aritzia manufacture its clothes?
Aritzia makes its clothing and accessories in Italy and the United States. Over 2000 people work for the company.
What age group do Aritzia's clothes cater to?
Aritzia's clothes are for women in the age group of 14 to 30 years.
Have celebrities worn Aritzia?
Yes, celebs like Megan Markle and Hailey Bieber have been spotted rocking Aritzia's styles.
Who is the owner of Aritzia?
The owner and CEO of Aritzia are Brian Hill. Brian Hill hails Canada itself, and he opened Aritzia's first store in 1984 and today has over 100 stores and thousands of employees.
Conclusion
Aritzia has been the people's favorite for many years, but who doesn't like alternatives? After all, there's a good chance you'll find a better style or a lower price at a different store. Hopefully, our readers can diversify their wardrobes after reading today's issue about other stores like Aritzia.