Scouring the internet to find the best deal on flight tickets for your trip can feel like a minefield. Luckily, there are now a variety of excellent flight ticket apps and websites out there to help you compare your options and get the best deal for you – hassle-free! Here are six excellent apps to take the stress out of your next business trip or holiday.
See also:10 Best NYC Apps | Top Apps for New York City
Top 8 Flight Ticket Apps To Find Cheap Flights On The Go
Here are some of the best flight tickets apps to book your flights tickets for this vacation.
Skyscanner
First on our list of Flight Ticket Apps is Skyscanner! Skyscanner allows you to compare prices across more than 1200 different airlines, ensuring you truly do find the best deal out there. The site is extremely user-friendly, and you can also download a handy mobile app, which is rated 4.7/5 on the Apple Store.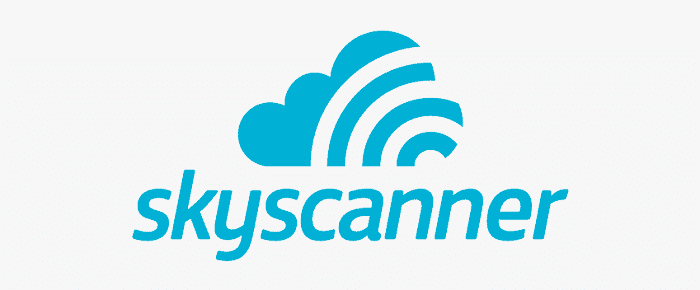 Many people use it today for flights, and it's good for the flights—excellent rates. Keep in mind that rates can change all the time, so if you spot a good deal, you better catch it right on. Another method to get good rates on this site is to delete cookies and refresh the page and try with different IP
If you're conscious of the environment, Skyscanner will even show you 'greener choices', letting you know which are the lowest emission flight options for your chosen trip.
Visit: Skyscanner
Dummyticket.flights
Dummyticket is one of the Flight Ticket Apps that's a little different from the rest of this list, as the site does not sell real airline tickets, but handy dummy versions that can be used for a whole range of purposes. Whether you need a dummy ticket for a Visa application, as proof of onward travel, or even for a prank, Dummy ticket, can instantly and conveniently deliver.
Dummy ticket is the best way to get a fake ticket in few clicks. What good on this site is that you can generate a fake ticket in few minutes with dummy 13 digit numbers, flight time, and anything that reminds us of a real ticket. Also, you can use an unlimited amount of passengers on one ticket without additional costs.
The tickets provided are completely authentic-looking, with every detail covered, including flight time, airline, layovers, and more! The site has excellent reviews and has been commended for its superb customer service. What's more, if you can't afford the $10 for your ticket, you can get in touch and receive one for free – a rare kind gesture in today's world!
Kiwi
With over 100,000,000 searches being carried out each day, Kiwi is one of the big names in flight ticket apps. Kiwi offers a number of perks for customers, including 24/7 support, offline tickets, and a great guarantee to protect you and your wallet if your flight is canceled or delayed. They also have a mobile app featuring exclusive mobile-only deals and price alerts.
Kiwi is perfect for cheap flights if you don't bring luggage and you go to flight only with your bag. Excellent rates that other sites can't compete with. If you bring luggage, the costs will differ.
Visit: Kiwi
See also: KeyFlight Review | Best Flight Ticket Generator Out There?
Momondo
Monondo is a well-trusted flight ticket apps, endorsed by big names including Frommer's, CNN and New York Times. The site prides itself on never adjusting prices based on what you search, which can be an issue on many price comparison sites.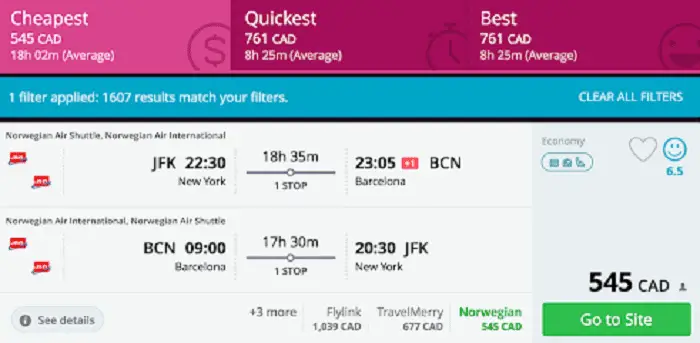 Momondo covers a range of destinations, has no hidden fees, and allows you to sort your trip from cars and trains to flights and guides! This site works perfectly well for people in South America. They can get better rates than Skyscanner most of the time. If you from Colombia, Mexico, Peru, and so on, you can get excellent prices when you travel to the neighbors' countries.
Visit: Momondo
See also: 4 Websites to Generate Fake Airline Tickets or Boarding Passes
Agoda
Agoda is part of Booking Holidays Inc., a world leader in online travel services. Though Agoda is more geared towards finding the best prices for hotels, homes, and hostels, you can also find flights and airport transfers.
If you are from Asia countries such as Thailand and Vietnam and Cambodia, the rates are especially lower than sites like Booking and Expedia that are mostly for US/EU customers. What comfortable about Agoda is that they accept Paypal and Credit card which make the life of everyone easier. 
Visit: Agoda
Travala
Travala is believed to be one of the very few Flight Ticket Apps that has great deals, especially in Asian countries, because they work with Agoda. Whenever they get a new order, they book from Agoda. This is why they have better rates than Expedia and Booking.
What's special with Travala that they accept Cryptocurrencies and attract many digital nomads who prefer to pay with Crypto. You can use this website to buy flights/hotels and apartments.
Visit: Travala
Kayak
There are around 6 billion queries each year. Kayak is another big name in flight ticket sites. And it also boasts a free app featuring price alerts and handy trip planning features.
Kayak grew from a small business of just 14 to a world leader in travel over 16 years. What's more, the site's content is available in 20 different languages!
Visit: Kayak
See also: Return Flights Review | Best Way to Print Airline Tickets in 2020
Conclusion
Here are some of the best Flight Ticket Apps that you can use while booking a flight ticket next time. Please let us know your reviews in the comments.
See also:Travel Apps That Are Influencing The Transport Business