This blog is for you if you wish to communicate with your participants on a larger screen! Zoom may be connected to your TV to view better pictures and hear better audio. Our instructions for "How to cast Zoom to TV" are available on this blog.
Using your phone is the simplest way to cast Zoom to TV. To do this, open the notifications panel and click the screencast icon. Check that your phone and TV are connected to the same Wi-Fi network. After you've opened the casting option, press "Turn on" to activate it. Allow the phone to search for available devices. Choose your TV from the list of options. Your Zoom call will be broadcast on the TV. To know more ways, keep on reading. 
One of the most well-liked video conferencing programs is Zoom, which offers valuable features, including team chat, meeting recording, support for up to 1000 video participants, real-time captioning, and more. Windows, Android, and iOS are just a few operating systems this video conference supports. Let's discover How to cast Zoom to TV.
How does a Zoom meeting function?
In a nutshell, it is an app that enables people to meet and converse using voice and video online.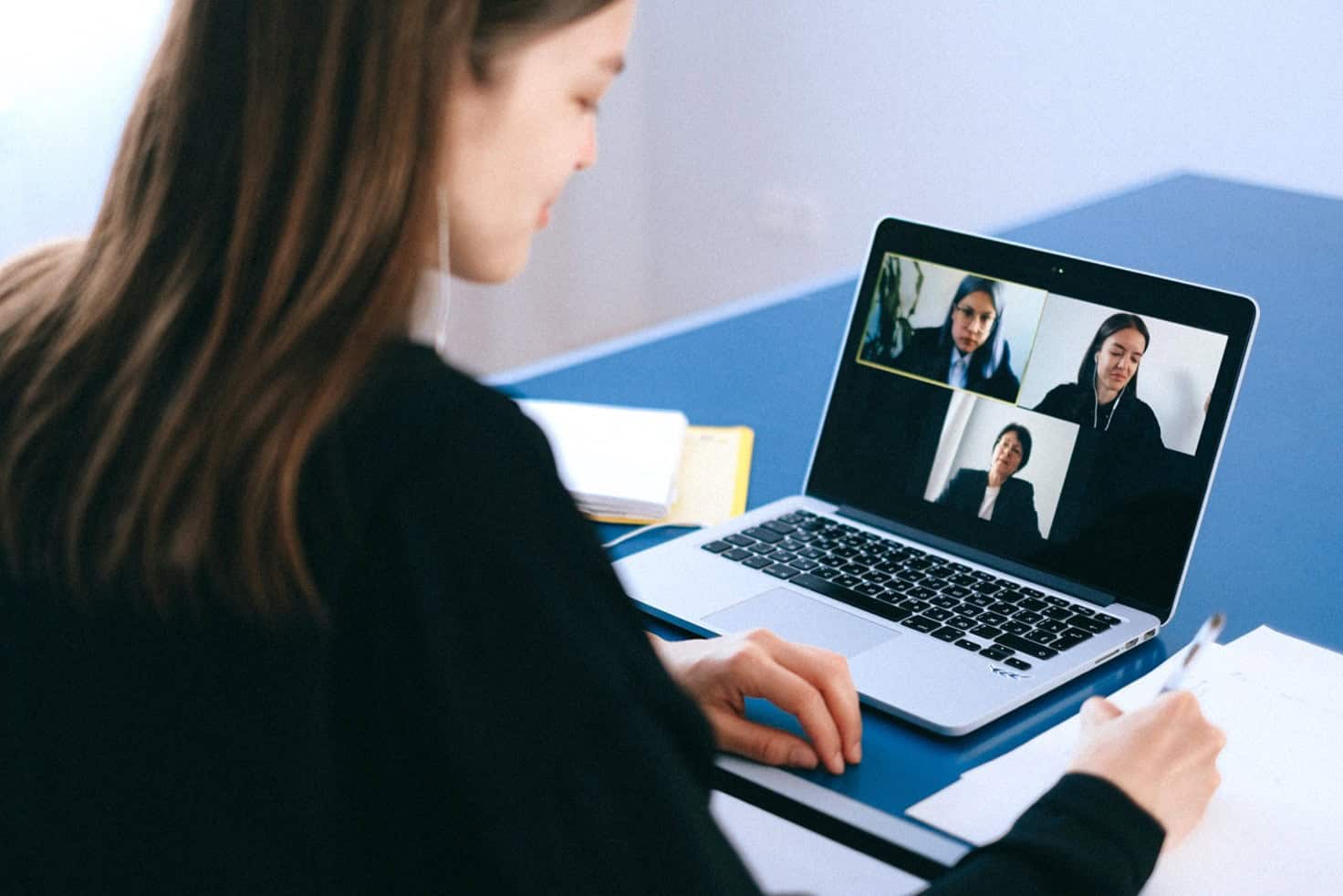 Depending on our demands, you can pause videos. Available on PC and mobile app platforms with a user-friendly design, you may collaborate and discuss projects, access or share another screen, and even record full sessions as needed.
See Also: How To Use Chromecast Without Wifi In 10 Easy Steps
Features of the Zoom Meeting
Let us look at some of the features of Zoom meetings. 
There are various platforms where the Zoom meeting tool is used, including online education, university courses, and meetings.
Zoom Meeting is a very user-friendly tool with excellent video quality.
You may schedule a 40-minute meeting with 100 people using the accessible version of the Zoom Meeting app.
By selecting the record option, you may record every Zoom meeting.
The encryption is correctly secured because it uses an improved privacy technique.
Share Screen, which allows you to share the complete desktop screen of any open applications, is another crucial function.
See Also: How Can You Screen-Record Instagram Stories [Fixed]
How To Cast Zoom Meetings On TV
Let us now see How to cast Zoom to TV. 
For users of Firestick or Fire TV
Below is a step-by-step tutorial for connecting Zoom from Windows to an Amazon Fire Stick.
Step 1: Setting up the Zoom conference app. 
3. As you complete Step 2, three drop-down menus will appear: share screen only, with video on, and with video off. Choose the one that best fits your needs.
4. Carefully read the directions on the screen before inviting more attendees to the Zoom meeting.
Step 2: Setting up the Amazon FireStick
Follow these instructions to set up an Amazon Fire Stick before beginning a video connection.
Continue to keep the Fire Stick's home button depressed, and a

 drop-down menu will then appear; choose Mirroring from this menu.
Make the connection.
Step 3: Setting up Zoom Mirroring in TV with Windows 10
Connect the Fire Stick to the computer, and y

ou'll notice that the gadgets are linked.
Disconnecting Mirroring from the PC
Looking at step 2 and disconnecting will end mirroring. You can also use the remote to issue commands if you can't find the disconnect button.
Step 4: Conclude the Zoom conference
Click on the End Meeting icon at the bottom of the Zoom site window to end the meeting after it has finished.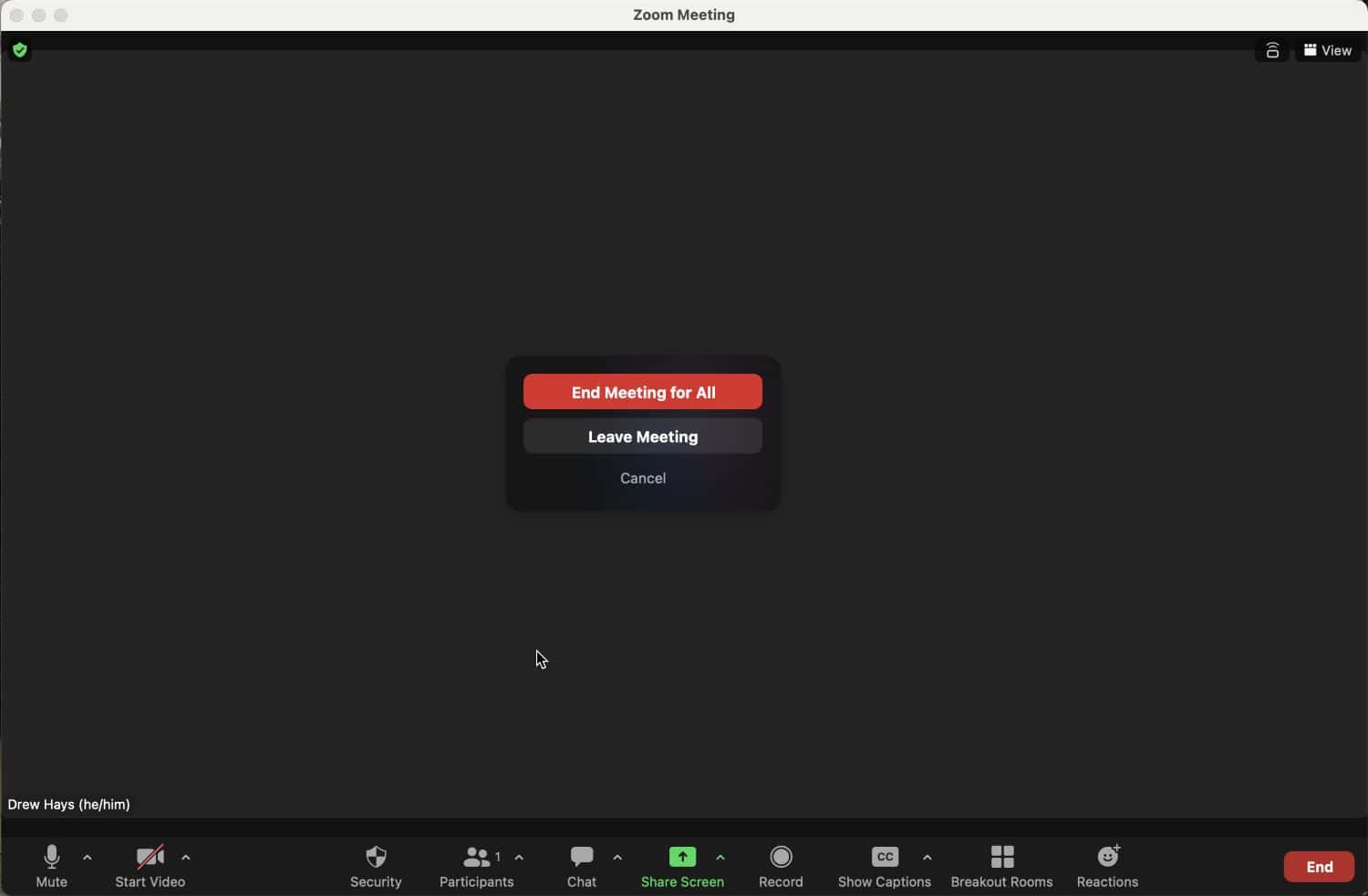 Additionally, you can select a different host by clicking the Leave Meeting icon.
Those Who Use HDMI Cable
A tried-and-true approach from the past is HDMI cable. You can utilize an HDMI cable and a Fire Stick without a streaming device.
Using the TV remote, connect the HDMI cable and switch the TV source to the HDMI port.
Customers who use iOS or Android
Zoom screens on iOS or Android devices can be mirrored to TVs with the app. You can do this by casting Zoom meetings to TV using third-party apps.
Users of Android
Let us look at the steps below:
Open the Zoom app, click the mirror button, and connect to your TV by connecting devices to the same Wi-Fi network.

You can also use the QR scanning option for a quick and simple connection.

Launch the Zoom TV application, join a meeting, and benefit from full-screen video conferencing.
For iOS users
Let us look at the steps below:
You need to download ApowerMirror on your Apple phone and TV to establish a connection.

Alternatively, you can connect quickly and conveniently using the QR scanning option.

Open the Zoom TV app, participate in a Zoom meeting on TV, and experience video conferencing on a large screen.
Users of Mac
Direct screen mirroring to TV is not an option on Mac. Learn how you can Mirror mac directly to Fire tv by clicking here. To cast Zoom meetings to TV instead, utilize AirPlay Mirroring.
However, smart TVs from Sony and Samsung provide the direct option to cast mirroring. So this is How to cast Zoom to TV. 
FAQs
Zoom Meetings can be cast on TV, right?
You can cast Zoom meetings to TV without a problem if your TV supports video conferencing programs. We can use the web browser to participate in webinars, web conferencing, screen sharing, and video conferencing while watching TV during Zoom meetings. You can then quickly join or host a meeting after this.
Can I use my iPhone to cast Zoom Meetings on my TV?
Yes, we can easily use Airplay mirroring on an iPhone to cast Zoom meetings on a TV. To share content wirelessly and with just one click to a Zoom conference, use AirPlay mirroring on your iOS or macOS device. When a Zoom Client running on iOS or macOS and a Zoom meeting room are in communication, AirPlay wireless mirroring relies on the AirPlay bonjour protocol.
Can Zoom meetings be on AirPlay?
Yes, it's simple to AirPlay Zoom meetings. All you need to do is ensure the network allows AirPlay protocol and Zoom meeting rooms already allow Airplay mirroring. On Mac OS X and iOS devices, AirPlay Mirroring is simple to utilize. You may also make the start AirPlay service manual feature available.
Can one use Chromecast for a Zoom Meeting?
Zoom meetings can indeed be Chromecast. The screen mirroring feature on iOS and iOS can be used to cast a Zoom meeting via Chromecast, even if there is no built-in casting option. Additionally, a Zoom conference can be cast to Chromecast using a computer or laptop.
Does Zoom operate on a Smart TV?
We can broadcast a Zoom meeting to a Smart TV, yes. It depends on the TV's hardware and software environment, its capacity to integrate a camera and several other factors. You can also effortlessly cast Zoom meetings on Smart TVs, provided your TV is compatible with the Google Play Store and runs the Android operating system.
Does Zoom function on Apple TV?
Yes, Zoom meetings with options function on Apple TV. The Zoom Meetings app cannot be installed or used on Apple TV. We can, however, cast the Zoom meeting to Apple TV using AirPlay screen mirroring. Ensure that the Zoom software has been downloaded and installed on your iOS device and that your iOS device, Mac, and Apple TV are all connected to the same Wi-Fi network.
How can I go to the Zoom Cloud Meeting?
Zoom meetings are accessible via an app and a web page. As a result, we can quickly attend Zoom meetings using programs on various devices such as iOS, Android, laptops, PCs, computers, Mac PCs, and MacBooks. The application is simple to install on your devices.
Conclusion
We concluded from this article that Zoom is an excellent program for hosting online meetings, video conferences, and webinars. We hope you enjoy reading this site.
Comment below, connect with us and let us know if you need any help with How to cast Zoom to TV.
See Also: Top 5 Bandicam Screen Recorder Alternatives – Free And Paid