The current digital era is relatively enriched by various advancements in the field of technology. Also, people have several choices to operate and work according to their requirements. Undoubtedly, users have thousands of options to watch online movies and shows. Moreover, the easy availability of internet sources has made it quite simple. Thus, we find users across the globe to make use of their resources and stream online content. However, you might use your mobile phone or PC for the same. Guest Mode: Chromecast without WiFi Instructions 
On your Android smartphone, access the settings menu.
Open the 'Google' section.
Choose 'Devices and sharing' from the list.
'Cast choices' should be chosen from the list that appears.
Tap the "Guest mode" switch in the "on" position.
This makes it challenging to use the device on your TV. And this guide will comprise some solutions to this problem. You can use various methods to view Chromecast without wifi on any TV screen. Read the complete guide and choose the plan that suits your requirements.
See Also: How To Hack WiFi Password Using CMD?
What is Chromecast?
If you are unaware of this device and look forward to purchasing it, read this section. Chromecast is a simple gadget that converts any normal screen into a working streaming hub. Moreover, you can watch various online shows and movies directly from the internet. It requires a stable connection from the nearby wifi to function properly.
Google Corporation manufactures it, and it is pretty effective for daily use. Also, users can control it with the help of an external device such as a smartphone. However, you might be wondering how to connect to Chromecast without wifi. You can also use an app for screening called DoCast to watch your favorite shows and movies without any restrictions.
How to Connect to Chromecast without wifi?
This method is quite convenient, but everyone is locked in their home. Therefore, you might want it with your whole family, so you need a big screen. It is difficult for many people to afford a smart TV that will help them stream videos like this.
However, you can convert a standard screen into a smart TV with the help of Chromecast. Further, you can use it for many other purposes other than this. However, many users are not aware of the process of Chromecast, i.e., to cast without wifi.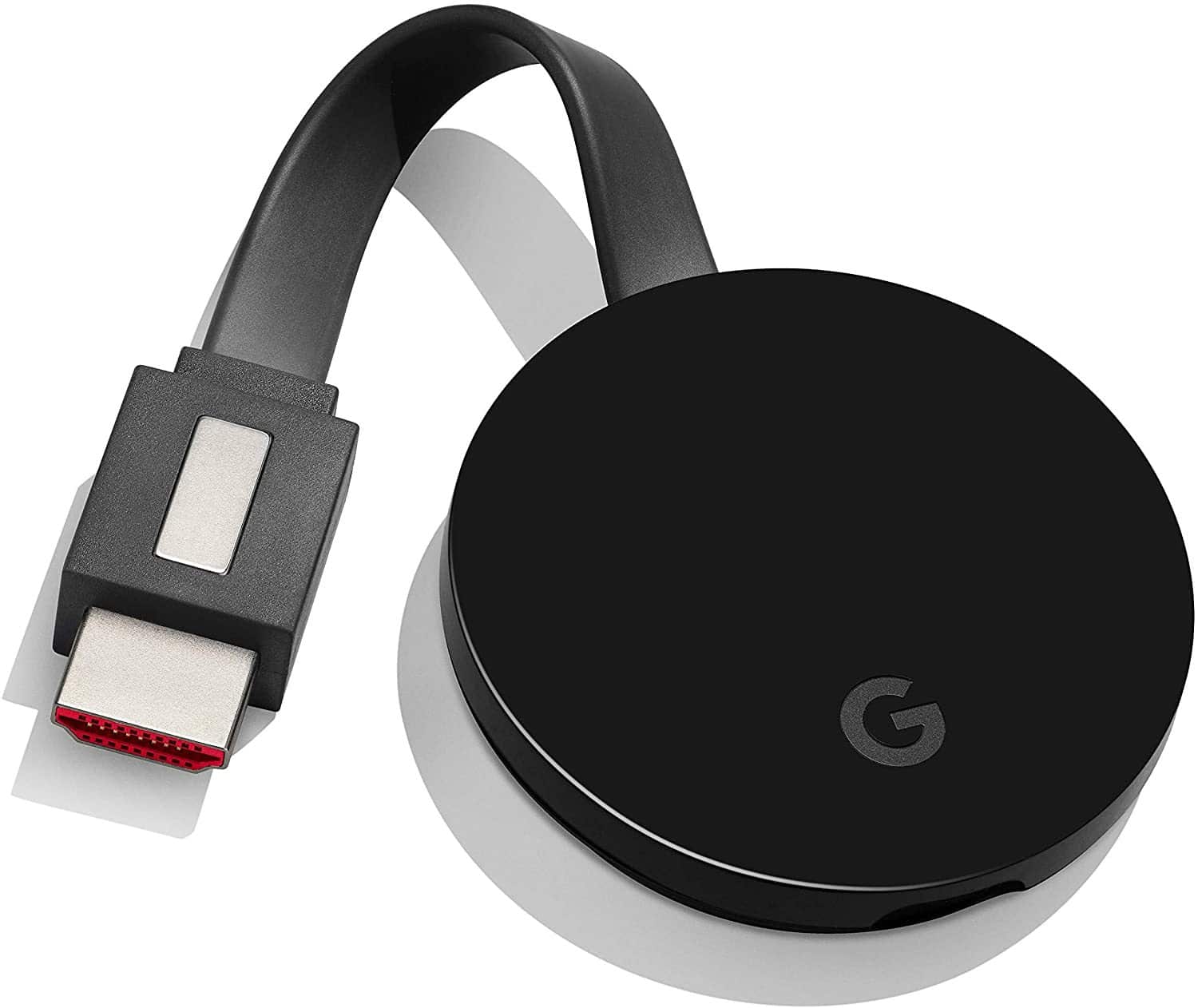 Further, we are here to help you with your problems regarding Chromecast. Thus, the following guide will contain several practical solutions you can practice. Therefore, you can easily cast to Chromecast without wifi and enjoy your favorite online show.
Use Ethernet
The first thing you should know is that there is no provision for an Ethernet connection for Chromecast. However, a way around it will help you watch your movie on the screen. You will require a special adapted to help establish a connection with ethernet. This will provide a better and faster network for streaming online content. The steps for the same are,
Get a Chromecast to Ethernet adapter and ensure that it's properly working.

Connect the adapter with the Chromecast and plug the Ethernet cable into it.

The other end of the cable should be put into the router to provide the internet connection to the device.

Finally, you can stream generally without any interference.
Screen Mirror
This is the simplest method that you can follow to use Chromecast without wifi. However, you might need an internet connection or a saved file on your mobile phone. No doubt that this method is quite similar to Wireless display but is relatively better. Also, you will get improved picture quality without any voice delay. You can follow these steps,
First, you need to download the Chromecast mobile application on your phone. You can find it on the PlayStore with the name Google Home.

Open the app and click the Options menu in the top left corner.

Select the option of Cast Screen and click OK.
Wait for some time until your Chromecast device appears in the search list.

Finally, select the device, and you can stream any content directly from mobile to the TV screen.
Mobile Hotspot
You can always use the hotspot if your mobile internet service is available. However, ensure the connection speed is enough to run the Chromecast streaming platforms. You also exceed the limit of hotspot usage to avoid any disturbance while watching.
The Hotspot option can be found in the device's notifications panel or settings menu.
Guest Mode in Chromecast
If you still wonder how to access Chromecast without wifi, we have another card under our sleeves. Many users don't know the Guest Mode function in the device. It is pretty easy and only requires a Chromecast-enabled app on your mobile. Further, follow these steps,
Turn on the Guest Mode in Chromecast and search for it on the app you installed on your phone.
You will get a four-digit PIN on the TV screen to enter into the app itself.

Next, the Chromecast will automatically detect it and connect to it accordingly. Thus, you can stream anything stored in the local device to the screen.
FAQs
How do you use Chromecast for beginners?
Chromecast is simple for beginners. Connect the device to your TV's HDMI port, power it through a USB cable. Install the Google Home app on your mobile. Open the app, follow the setup instructions. Connect to the same Wi-Fi network as Chromecast, and cast your favorite content from compatible apps.
Is Chromecast easy to use?
Yes, Chromecast is user-friendly. Once set up, you can easily cast content from your phone, tablet, or computer to your TV with a few taps or clicks. It simplifies streaming by eliminating the need for a separate remote or complex settings.
Can I use Chromecast without a mobile?
Yes, you can use Chromecast without a mobile device. While casting typically involves a mobile or computer as the source device, some compatible apps offer casting functionality directly from the internet or local network.
Can I cast to TV without Wi-Fi?
Casting to TV without Wi-Fi is possible if you have a Chromecast-enabled TV or a Chromecast built-in device. Using an Ethernet connection or Wi-Fi Direct, you can cast content from compatible apps on your mobile or computer directly to the TV without the need for a standard Wi-Fi network.
How can I cast without Wi-Fi?
To cast without Wi-Fi, ensure your TV has Chromecast built-in or a Chromecast-enabled device. Use an Ethernet cable to connect the Chromecast device or TV to your router, or employ Wi-Fi Direct to cast content from your mobile or computer directly to the TV without needing a standard Wi-Fi network.
Conclusion
We hope you will get answers about using Chromecast without wifi and having fun with your family. The device's interface is easy to understand and takes only a few minutes to start working. Moreover, this will increase the usage rate of boring screens by converting them into interactive hubs.
Also read: Install Kodi on Chromecast.