A mobile notary is a service provider that travels from one place to another to offer notarial services when requested. These service providers can offer you all notarial services according to the laws in the state. They are mostly called to complete real estate and mortgage transactions. The other name used in referring to the mobile notary services is notary or mortgage, signing agents. A mobile notary must know how to schedule their work scheme since many customers are looking for them. On the other hand, customers must also have a better way of a request for these services. There are many ways to make you the best mobile notary. There are free apps you can use to organize yourself as a mobile notary. If this is the case, the following are some of the best apps you can use as a mobile notary or a customer.
See Also: Google Chrome Facts | 7 Things To Know
Google Keep (Mobile Notary App)
This is the number one listed mobile notary app that you can use as a service provider. It has been reviewed by over a thousand customers making it the best among other apps. One of the main challenges that a mobile notary provider faces is forgetting anything used during the signing.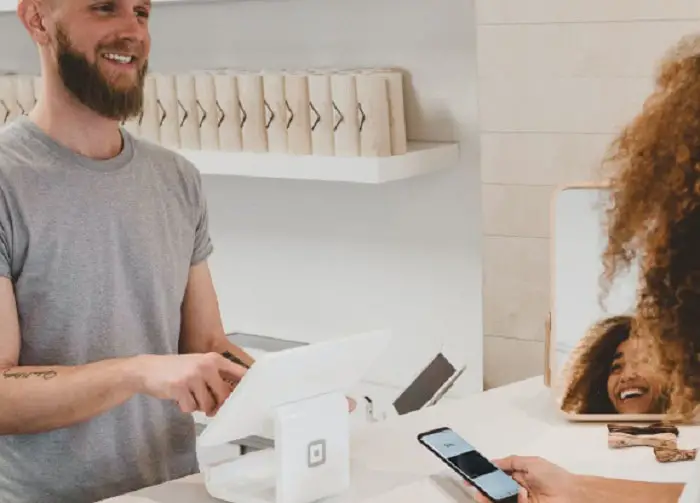 If you have a specific deadline, then you might miss it because of this effect. In this case, consider using Google Keep since it will help you not to forget any important thing you will use. It permits adding items and providing a check box to make the entire item available for work.
Google Calendar (Mobile Notary App)
The record shows the importance of this app to a notary provider. If you have an appointment, you will need something that will remind you about it. Missing an appointment has been recorded among the mobile notary service since they also have other things. For instance, if you have many appointments every month, it is essential to have this app. Using this app, you will never face the risk of missing an appointment.
Set a reminder that will inform you about your next appointment. It also allows the sending of colander invites to the customers or clients. This is also considered one of the best mobile notary apps.
See Also: Top 5 Google Translate Alternative Tools- One-stop Guide
Magical Miles 
Using such an app is good when doing the job offered. Tracking drives will never be necessary when using Magical Miles because, on a normal occasion, these are things that you will forget. When you are driving, this app can sense everything and do the work on your behalf.
It tells you about the distance you have covered and also the remaining one automatically, as well as allows the exportation of logs and shares them with your accounting expert or IRS. It provides a table used in recording things such as log notes, expenses, and many other things. Using these apps, you can delete any information that will not help you in doing the work.
Square (Mobile Notary App)
Here is another app that can help you improve the quality of your services as a mobile notary provider. In the past, mailing an invoice to your clients and waiting for their responses was the only way.
It was being used as a way of processing your payment after work. This app is here to help in getting payment easily. Square, according to the record, is an easy app to use and secure.
The good thing about the app is that you can use credit cards for your payment from any location. It is easy to set up and does not involve any commitments.
If you have a printer, it is easy to send your receipt by connecting it to the smartphone while scanning the receipt. Including your signature online is easy since the app allows you to create a signature screen where you can do the signing.
FedEx Mobile Solution 
The users require this to ship the document back after completing the signing. With this app, you can find any location where you want to ship the documents to. You can use the same app to track the process and arrange deliveries.
This app will help you most when you have other work to complete within a short time. Reduce the risk of misplacing documents during shipping using this app. a notary process can be easy using the FedEx Mobile solution.
See Also: Best virtual PO box
Signing Catch
Both Apple and Android owners can use this app. It can provide notifications about the available work that should complete. The user can assess the available signing from the phone in the comfort of your home.
Signing catch is good for giving updates. With the app, you can use it to prepare before you travel to the location of the main signing.
Google Docs (Mobile Notary App)
Google Docs is the last app discussed in this article. This is an app that you must be using in doing many things. It is a great tool for any mobile service provider. It works by creating a document on a laptop and can still reflect on the phone is connected.
If you have to make any changes made or revisions, save them and look at them on the smartphone at any location. A mobile notary provider must be ready to meet people and go to different places. This is why you need the app to help you track your movements.
There are many apps in the app stores that can serve you according to your needs. Anytime you have to choose them, there will be a need for you to be careful when choosing them.
The above are some of the apps you can go for as a notary service provider. But there are many other apps in the play store that you can use. For the clients, ensure that you choose the best mobile notary provider to get the best services.
It would be best to look at a few things, such as experience, license, insurance, and many other things when looking for the best company. You must look for an app that your device supports, which you are using. Always read the reviews of the app before you complete the download.
These were a list of the best mobile notary apps for 2023. Hope you like them and will give them a try. Take care.
See Also: Top 13 Alternatives to Google Hangouts