Everyone likes free stuff. We all love movies and other television shows but do not like paying for them. Don't pretend you don't do illegal downloads because you and I are among the millions who keep torrent sites running. Well, it's okay if you don't get caught! It is not like we are accessing government secrets or something darker. Thus, you must know how to Install Kodi on Chromecast.
Here are the simple steps you must follow to install Kodi on Chromecast:
Start by downloading and setting up the Google Home and Kodi apps on your mobile device.
Launch the Google Home app once it is installed.
Access the hamburger menu located at the top of the Google Home app.
Choose the 'cast screen/audio' option and acknowledge any warning message that might appear by clicking 'OK'.
From the list of discovered devices, select your desired TV.
Lastly, open your Kodi app, choose your preferred content, and start casting to your TV.
You can access Kodi without any TV add-ons, using just your smartphone. But you can also do that if you want to view the same on a larger display using a casting service, like the famous Google Chromecast! All you need to do is install Kodi on Chromecast, and you are all set to binge-watch on the big screen. But how do you get it up and running, you ask? You found the right place to get you started.
See Also: How to Install Kodi on Chromebook
Why should you Install Kodi on Chromecast?
There are a couple of advantages of using Kodi on Chromecast. First, you will not have to buy a separate Kodi Box. Your tablet or your existing smartphone will be the box for you. It is effortless to navigate and set up, mainly because it was designed to be used on the phone by many people with different skill sets. So even the non-tech-savvy ones will find their way around it just fine.
It will save you some money since it will work on your old phone and will not require an HDMI-capable device to function, unlike a dedicated TV Box. Plus, if your internet connection can handle it, you can stream at higher definitions than your average TV Box.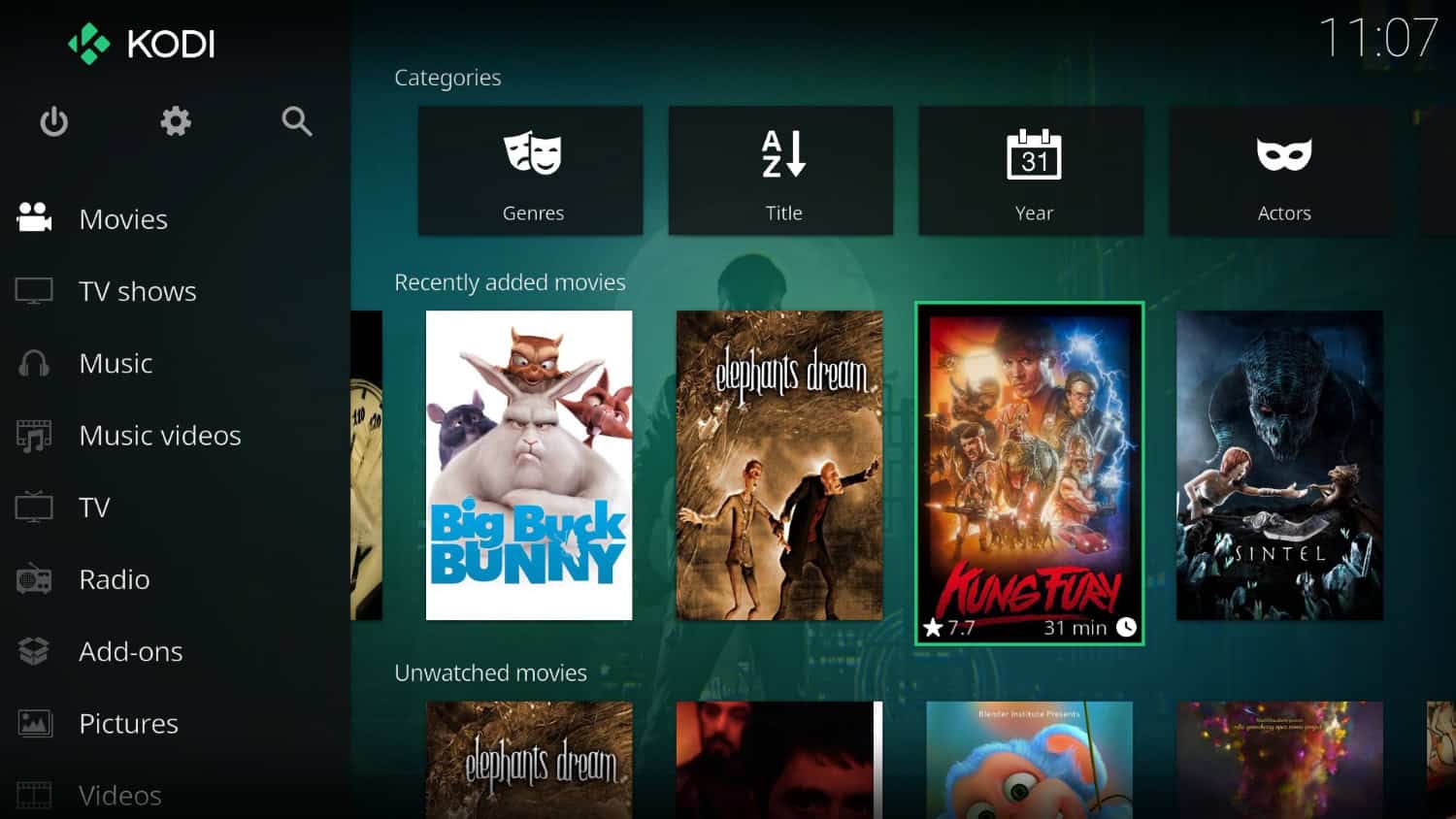 For example, if you have Chromecast Ultra, you know, the one which supports 4K content streaming with enhanced HDR, too? You can stream 4K shoes straight from your phone to it if you have a 4K TV like one of the cool kids.
Even if you have the necessary version of the Chromecast, it is still a capable device. It can do 1080p streaming and, more importantly, costs about half of what the Chromecast Ultra does. So regardless of which one you have, learn how to set up Kodi on it.
See Also: How To Stream Presto On Chrome Cast – Easy Guide (2022)
How to Install Kodi on Chromecast?
Before moving into the installation process, let's determine what we require.
Prerequisites
Before we start on how to install Kodi on Chromecast, we will need to have all of these:
A Chromecast dongle for streaming the content. Duh!
A tablet or an Android smartphone is still moderately relevant by today's standards. I mean, something that works! If you have an iPhone, that automatically puts you off the list for the "best pirate" awards. You must jailbreak your "innovative" phone to get Kodi on it. If you can't be asked to do all that, do what you should have done when you bought your iPhone. Get an Android phone! (I'm not a fanboy, shut up).
A WiFi connection that is fast enough for some decent 1080p content streaming. If you are near any good Ethernet service provider and are not in my house, you should already have a fast enough and better internet connection (sob!).
A USB wall adapter for some power.
For the Battery Cautious
If you don't want your phone to drain, this process will be just what you were looking for. It is a bit complex, so if you wanted something simple, this might slightly put you off. But it does work when done correctly. Just follow the below instructions, and everything should be just fine.
You will need to install three simple apps for this method on your incredibly useful Android phone, which is much more relaxed than iPhone.
A file manager that supports native casting capabilities and which can add/remove hidden files. I recommend using the ES file manager cause it's flipping awesome.
A casting app to help you out with, you know, casting pirated stuff that you might get in trouble for doing. You can download any casting app of your choice. I suggest something simple, like LocalCast.
Finally, the Kodi app from the Google play store. Unlike some other "app stores" out there, Google Play has a lot of cool goodies lying around, free up for grabs.

Next, you will need to make Kodi able to connect to an external video player. So you need to download a file called PlayerFactoryCore.XML on your phone.
Once you have the file, copy it over to Android → data → org.xbmc.kodi → files → .kodi → user data. It's as simple as opening the ES file manager, enabling the show hidden files option under display settings, and then copying it over, like any other normal file.
After following these steps, you only need to open the Kodi app, select a video file, and play it. The casting app that you installed should automatically be prompted.
Select the TV you have prepped with Chromecast in the casting app. Press the play button on the Kodi app.
Done! Lock your phone and enjoy the content. If you want to change the volume and other things, you can always unlock it and do the same. You're set for the next few hours of binge-watching. This way, you can install Kodi on Chromecast easily.
See Also: 36 Free Movie Streaming Sites In 2022 (No Signup Required)
Screen Mirroring
This method is straightforward to set up but might not be as battery friendly as the first one. If the battery is not your concern and you want to set this up as fast as possible, this method for the kodi chromecast combo is for you.
Download and install Google Home on your smartphone alongside Kodi.
Open the Google Home app and open the hamburger menu on the top. Select the cast screen/audio option and then press OK on the warning message that might follow.
Select the TV from the detected devices list. Then open the Kodi app and play the content you want to cast.
The video will now play on both your phone and the TV you selected. You can now lock your phone and lean back.
See also: How To Install Maverick TV Addon On Kodi [Latest Guide]
What if You Don't have a Smartphone?
Well then. You can always choose to Chromecast pc or even a Mac. If you have the content on your laptop, here is how you can cast it on the big screen using Chromecast and Kodi.
Download and install the Google Chrome browser if, for some reason, you don't have it already. It has native support for Chromecast, being the same company and all. And it is an excellent browser in real-time as well.
Install Kodi on your PC/Mac if you haven't done it.
Earlier, you were required to download an extension software for Chromecast for Windows 10. Now, that extension has been discontinued because you no longer need the assistance of an add-on for something so fundamental. Cast service comes natively on Chrome browser now, and you can find it under the menu in the top right corner of the browser.
So, that saves us a step here and also solves our question of "how to Chromecast from a laptop."
Next, go to the cast window and select the content that you want to cast. Select the TV under the "cast" section and select the "entire screen" option. Now simply pull up Kodi and play a video. Since Chromecast is casting everything currently on your window, it will mirror your content flawlessly from your PC/Mac. This way, you get Kodi streaming and Chromecast for pc.
Apps2Fire
From the above methods listed, I highly recommend you try directly casting Kodi to your Chromecast with the help of your smartphone. It's 2018; who doesn't have smartphones these days, right? Especially when they are so affordable to get.
Besides, it will allow you to play around with the ES file manager, one of the best you can get for your Android. This thing has a Download Manager, a Cleaner, a screencasting tool, an SD card, and list, and so much fricking more! You will love it.
If you don't have an Android phone or don't want to install Kodi on your phone and let your friends know that you are a cheap content junky, you should consider getting an Amazon Fire stick, even an Amazon Fire TV. It is pretty cheap, and you can easily install Kodi on Fire TV/Stick.
There are plenty of easy methods by which you can install Kodi on Chromecast using the Firestick.  I suggest using the one which involves an app called Apps2Fire.
FAQs
How to install Kodi on Chromecast?
Switch on your Google TV and search for the Kodi app, where you will find an install option by clicking on the install option.
How do I update Kodi on Chromecast?
You can update the Kodi App on Chromecast by using the play store, you will find an update option if any new updates are available just beside the Kodi App icon.
What Apps work with Chromecast?
Almost all the apps, including Amazon prime video, Netflix, Kodi are available including Amazon Prime Video, Netflix, and Kodi App are available.
Why Should You Install Kodi On Chromecast?
The major perks of installing Kodi on Chromecast are that it is straightforward to handle with minimum requirements, and it works very well even for people who do not have a technical background.
Final Words
Kodi doesn't necessarily have to be illegal throughout its contents. You can use Kodi to stream some open-source content sites such as YouTube. Now, even those sites have their privacy policy and fair use policy for content, but as long as you're only watching it for your entertainment and are not passing it off as your own, you won't be in (much) trouble.
Installing Kodi on your Chromecast and streaming content using the above easy methods does not mean you have the authority to use the available content. However, your wish. But I'm assuming that you already knew that, right?
Choose any of the above methods that suit you best, and happy streaming! Hope this tutorial helped you to install Kodi on Chromecast with ease. If you are not interested in Kodi, here are some alternatives.