I think the pirates out there will have heard of Kodi. The popular media streaming service that brings you fantastic content for free, straight to your Kodi media box. You can even use your android phone as a Kodi Box and simply mirror it to a TV to enjoy movies at the max definition (provided your internet game is stronger than mine; much stronger). It is one of the most extensive streaming services with a very professional looking UI, and gets frequent updates as well, which is incredible! Thus, you must know how to solve Kodi Keeps Crashing issue.
But what's not so remarkable is the bugs that are brought along with these updates. Usually, Kodi users complain about the service not working correctly, or the shows taking forever to load even though they are fortunate enough to have an adequately speedy internet connection at their place, and more. We are going to address one such problem today, where the app does not load up at all and crashes during the start-up.
This seems to be a common issue after the update that followed the version Krypton. Users have started complaining that Kodi keeps crashing after the update and refuses to start back up like it normally did. The issue could also arise after you install a harmless new add-on or a new firmware upgrade to your phone as well if it is being used as your Kodi Box. But as long as you have stuck to installing add-ons and other stuff only from trusted, reputed sources that are known for a fact to work well with Kodi, your Kodi box should be working fine. If it isn't, we need to do something about that.
You and I have united here for a common cause, dear reader. We will solve the issue which leads to Kodi keeps crashing at start-up. But before we proceed, make sure that your Kodi box, which is probably our android phone, is running on android lollipop 5.0 or higher, and also, you are running the latest version of Kodi at the time that you are reading this article.
4 Ways to Fix Kodi Keeps Crashing
Assuming that you've got those two in check, let's get on with it. Here is how to fix the Kodi keeps crashing problem.
Check your user data contents
Like I said earlier, something that you loaded on there might be causing Kodi to keep crashing. So it is wise you check your user data files once over. But if you have a lot of stuff crammed into that folder, which happens to all of us, there is an easier way to check for errors.
Just fire up a good file manager on your phone which has Kodi installed on it.
I recommend ES file manager because it is just impressive in more ways than one.
Locate your user data folder inside Kodi. It will be accessible somewhere I the neighborhood of this path inside the folder that says Android: data/org.xbmc.kodi/files/.kodi/userdata.
You can search what is the location of user data if you are using operating systems other than Android.
Cut the user data from that location and paste it somewhere else.
Now clear your Kodi app cache, reboot the phone if you want to and restart the app.
If the app started up without crashing, get rid of that user data folder.
Something that you carelessly downloaded messed up good old Kodi. It has been the reason why Kodi keeps crashing on start-up. You might say that you have a lot of add-ons installed, but what good is it if it does not even start up correctly, right?
I get the feeling this might be the primary reason why many of your Kodi keeps crashing. Check the user data relocation method and see if the crap in it is what caused the problem to begin with.
Reinstall Kodi
If the relocation of the user data contents did not help, and your Kodi app still keeps crashing, I'm afraid this is a route you will have to try. You will lose all your preferred add-ons and their settings, which is going to be kind of a pain to set back up from scratch. But any situation is better than the pickle in which we find ourselves in right now, eh?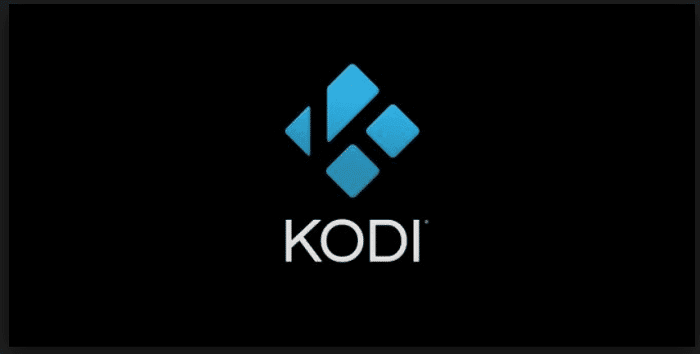 Get a copy from the google play store or any other software downloads server such as Softonic, and reinstall Kodi on your phone. If you want, you can use the built-in cleaner function in ES file manager and clear out any leftover junk from your previous Kodi app on your phone that may or may not interfere with the new one.
Update urlresolver for the app
Open the app without the internet, which should still work, considering Kodi keeps crashing when it tries to fetch something from its servers. So, after opening it offline, head over to add-ons->System->dependencies->Urlresolver.
There, you will find the urlresolver at a lower beta version such as beta2 or something like that, right? You need to update it to a newer version. So when you are on that screen, switch on the internet and before Kodi even has a chance to crash again, click on the update option and update the urlresolver to the latest beta version.
This could probably fix the issue for most people since any small component which starts malfunctioning due to its age can cause problems to the whole system itself. So, go ahead and update your urlresolver using this method. It might take a while for you to pull this off. Since you are racing against the app itself to fix it. If you have a fast internet, this will be a pretty annoying thing to do. As Kodi instantly connects and crashes every time.
People like me have nothing to worry about. It takes several minutes for my internet to be able to do anything. So I can fix Kodi while sipping my glass of exotically flavoured milk on an easy chair. I guess there are upsides to a slow internet after all, huh?!
Switch off hardware acceleration
Graphics accelerated via hardware can often lead to remarkable performance. But in systems with compatibility issues like Kodi, it might cause Kodi to keep crashing. So if it is enabled, you need to try and disable it. Here is how to do that.
In offline mode, go to system options->player settings.
Scroll down and disable the option that reads allow hardware acceleration.
Ideally, you could also change the Cog-iCon setting in the same window to Expert.
After this, feel free to switch the internet back on.
And if it was a hardware issue that was causing the app to crash, it should be fixed now.
Final Words
These were the solutions that I was able to cook up. Try them out on your crashing Kodi. Good luck! If the error still persists, try Kodi alternatives.
See also: How To Install Maverick TV Addon On Kodi