Kodi is a famous media player and entertainment center used by millions worldwide. It gives you access to various content, such as movies, TV shows, music, and live TV. But to maintain Kodi, you need a maintenance tool for Kodi. We can help you with that!
Follow the instructions listed below to clear Kodi's cache and fix buffering.
Select The Crew Wizard from the add-ons menu on the Kodi home screen.
Select Maintenance.
Press on Tools for Cleaning.
Select Clear Cache.
Repeat it by clicking on Clear Cache.
A message will pop up stating, "Clear Cache completed."
Fortunately, plenty of maintenance tools can help you do just that. We've rounded up the 15 best Kodi maintenance tools that you can use to keep your system running at peak performance, that include Backup Addon, Log Viewer, Ares Wizard, USB- SD card, Fresh Start, etc.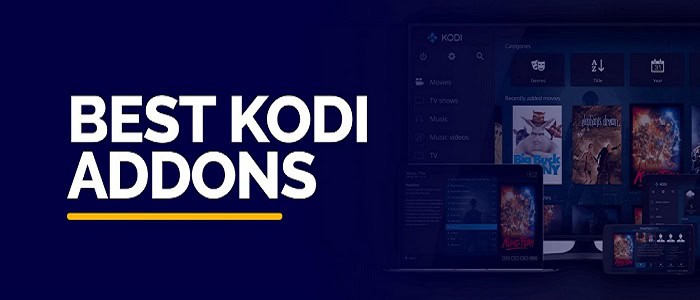 This blog will cover the best maintenance tool for Kodi, its features, Kodi maintenance tool addon, USPs, why to use Kodi, some quick faqs, and more! Read to know more.
See Also: Kodi Buffering Fix | How To Stop Buffering On Kodi
15 Best Maintenance tool for Kodi
Below are some maintenance tools you can use to keep your Kodi running smoothly.
Please read the descriptions to find out what each one does, and follow the instructions to install them on your Kodi system.
Backup Addon
The Backup Addon is a must-have maintenance tool for Kodi users that assists in backing up files and add-ons. This official addon is easy to install directly from the Repository, allowing you to save all your addons and repositories.
This is a reliable way to reset your Kodi system without losing any data, as it will back up all your files, such as profiles, artwork, settings, add-ons, and more.
It can be connected to a USB storage device or a network file-sharing system for added security.
Log viewer
The Log Viewer addon from the official Kodi repository can help if your Kodi is running slow or having bandwidth issues. This addon will allow you to view and navigate the Kodi log files, pinpointing the problems causing your Kodi to malfunction. 
Additionally, it can fix errors with just one click, keeping your Kodi running smoothly.
This is an essential maintenance tool to keep your Kodi performing at its best.
Janitor
This addon is an efficient way to clean up your Kodi and ensure it is optimized for use. It will scan your library for movies, TV shows, and music and remove them from your file system, providing no data is left behind.
Install maintenance tool Kodi. However, be aware that this addon will completely wipe your video collection and files, and the developers are not responsible for any data loss due to user error. This addon is an excellent choice if you want to clear Kodi completely.
Ares Wizard
Ares Wizard is a fantastic addon that can help you reset Kodi to its default settings. It has a user-friendly interface that allows you to delete data, clear cache, truncate packages, delete thumbnails, change skins, and install more add-ons.
This addon also helps reduce buffering to give you a better viewing experience. Check this out if this addon has any issues to fix.
The More section of the addon includes valuable functions such as system information, Uploading a Kodi log, internet speed test, erasing all data/Freshstart, forcing close Kodi, and converting physical paths to special.
USB- SD card
If The Kodi maintenance tool is not working, then try USB-SDCard Wizard is an excellent tool for preserving and transferring data from your Kodi. It helps you organize your data efficiently and prevent Kodi from running too slowly.
This tool can back up various files, GUI settings, and add-ons. It also enables you to select any destination for data storage and Backup. Furthermore, this tool lets you easily share Kodi information with friends and other devices.
Fresh Start
If you want to give your Kodi a fresh start, Fresh Start is the perfect tool. This maintenance tool makes factory resetting your Kodi easy, removing all configurations, installed addons, files, caches, media library connections, user profiles, and Kodi skins.
Resetting your Kodi to its original state is quick and straightforward with Fresh Start, ensuring you can get back to enjoying your media without any hassle. 
EZ Maintenance+ Tool
If you wish to install essential maintenance Kodi, then the EZ Maintenance+ tool is an outstanding maintenance program that makes it simple to clean out cache, thumbnails, and packages with one click.
It also features a fresh start option that allows you to reset your Kodi to its default settings, which can help repair errors and conserve storage space. The program also has a wizard-building chance to help you create backups and restore your setup.
Other features include maintenance, advanced settings/buffer size, log viewer/uploader, speed testing, and locations.
Indigo
Indigo is an excellent maintenance tool that provides various valuable features. It has an easy-to-navigate interface allows you to clear caches, view logs, and scan for malware.
With functions such as Config Wizard, Addon Installer, Maintenance Tools, Rejuvenate Kodi, Factory Restore, Log Uploader, Network Speed Test, System Information, Backup / Restore, Log Viewer, and more, Indigo helps to keep your Kodi running optimally.
It is an excellent tool for keeping your Kodi up and running smoothly.
Merlin Wizard
Merlin Wizard is a Kodi essential maintenance tool that can help boost video buffering by clearing the cache. Over time, Kodi can become sluggish, leading to buffering issues.
Merlin Wizard is the ideal tool to speed up your streaming and ensure long hours of entertainment. Kodi's maintenance tool also has a purge package feature that removes unwanted packages.
Here is a comprehensive guide to installing Merlin Wizard, an alternative to Xunity Maintenance Tool.
Security Shield 
Install a maintenance tool on the Kodi tool addon that scans your system for viruses and bugs. It keeps you informed of which repositories are failing to install add-ons, keeping you updated on which repositories to use and which to avoid.
This addon can be found in the Noobs and Nerds Repository, so view their installation guide. Once you have the Repository, go to Program Addons> Select Security Shield > Press Install.
cdART Manager
If you're an avid music lover, cdART Manager is the perfect tool. It allows you to sort your music library based on your preferences, making your music collection easier to manage.
If you have an extensive music library in Kodi, cdART Manager will help you organize it.
Community Portal
The Community Portal is a helpful maintenance feature in Kodi Krypton as it provides users with the latest add-ons. It also gives Kodi users details about the most popular add-ons, including the number of downloads.
To install the Noobs and Nerds Repository, review the installation guide. 
Then,
Select Community Portal from the list
Now you have successfully installed the community portal.
Kodi Portal
Kodi Portal is a Program Addon that can install various popular Addons and clear your cache simultaneously. It acts similarly to a Kodi Wizard and allows you to customize your experience with different Kodi Skins and Extensions.
Browse through the various Kodi Wizards and follow the installation guide for the Ares Project Repository. Once you have completed the installation, head to Program Addons, select Kodi Portal, and click Install.
Open VPN
Using VPN Manager for OpenVPN, you can protect your online privacy using Kodi. The installation guide is available to help you set up the tool.
Additionally, Live IPTV addons are geo-restricted, but with VPN Manager, you can get around these restrictions and watch channels worldwide. Get the freedom to use Kodi with VPN Manager for OpenVPN.
Xunity Maintenance tool
Xunity Maintenance tool was once a popular addon, but it has since faded away and ceased operations. This tool provided various services, from clearing cache to managing libraries, and its Repository was available for download with the Kodi player.
Though the Xunity Maintenance tool was comprehensive, its developers sadly discontinued it. Since then, few addons have been able to replicate its features.
See Also: Fix Playback Failed Or Check Log For More Information Error In Kodi

FAQ's
How to use Kodi Maintenance tools safely?
It is recommended to use the official Kodi repository to ensure safety while using the Kodi maintenance tool. This Repository is reviewed before addons are added, so you can be sure that the addons are not illegal or tracking your data. If you want to use third-party addons, download them from trustworthy sources such as GitHub.
Why do we need a maintenance tool?
You will need maintenance tools to assist you in troubleshooting any issues with your Kodi.
Is it safe to use maintenance tools?
Yes, these tools can be used without any safety concerns.
How to get maintenance tools on Kodi?
To get these tools, you will need to add a repository to your Kodi installation. A repository is a collection of addons and other content that Kodi can download. Once you have added the Repository, you can select the maintenance tools that you want to install.
Conclusion
A maintenance tool for Kodi is essential to keep your Kodi running smoothly. We recommend you use one of the maintenance tools listed above at least once a month to perform basic maintenance tasks and optimize your Kodi.
This will help you correct errors and ensure your Kodi is in the best condition. Kodi maintenance tools make it easy for users to keep their Kodi experience running smoothly. These tools help users manage their tools and libraries and clear out unnecessary files.