Technology has had a visible effect on our lives, such as Netflix and HBO subscriptions and Amazon prime and Kodi. However, Kodi has been in some scuffle over some plugins and some buffering issues. This is why we need an alternative, and we are discussing Kodi alternatives for PC today.
10 best Kodi Alternatives for PC
Plex
Emby
JellyFin
OSMC
Stremio
Serviio
Infuse
TVersity Media Server
Splash 2.0
MythTV
Kodi is a media player that allows users to access Netflix, Youtube, Spotify, and movies and music from other platforms. It comes with no charges and add-ons and can record movies/web series/programs and play from CDs or DVDs. However, it has been controversial due to its illegal content. People are looking for alternatives due to this.
See also: 9 Best Kodi Boxes To Buy Right Now
Skeptical To Use Kodi? Here Are A Few Worthy Kodi Alternatives for PC
So if you loved Kodi before all this fiasco came along, and are now confused out of your wits on what to do, what to watch, you should give the other platforms a real try. I am saying there are many apps like Kodi out there with only your entertainment at heart.
See also: 20 Kodi Skins You Must Install | Updated 2023
Plex
Plex could be Kodi's prodigal first cousin, that is how similar to Kodi it is. The standout and the fascinating thing I find in this is that it connects all the devices over one single network, owing to which the media becomes accessible anywhere and everywhere. If you're traveling, you could watch your favorite shows on mobile phones. No wonder it is one of the best Kodi Alternatives for PC available in the market.
Plex has categorized content based on tech, cartoons, and movies, which narrows the search down for you if you know the genre. It makes streaming and watching smarter, which is its tagline, and another reason for it being one of the Top Kodi alternatives. It is effortless. You can go to their website and stream there by signing up, as it is compatible with MAC, Linux based PCs. It is one of the best Kodi alternatives for Windows. Also, check out the best showbox alternatives.
Alternatively, for your phones, you could grab the app from your app stores.
Visit: Plex
See also: How to Install Showbox on Kodi [In-depth Guide]
Emby
Emby used to be just an ordinary media player with the same set of capabilities. This software is rallying with Plex as a fantastic alternative to Kodi with the newest version, which came fully packed with features like Cloud sync and folder sync. Many fundamental functionalities are shared by Emby and Plex. They both have a client-server architecture that allows for better accessibility to a media server from many clients.
Premium membership will provide you access to additional services such as DVR, mobile sync, offline media, and more. Emby works with a variety of platforms, including Android, Windows, Linux, macOS, Amazon Fire, Android TV, Roku, Xbox One, PS4, and more. They not only offer a lot of functionality but also boasts a user-friendly interface that makes managing media collections a breeze. Emby, like Kodi and Plex, does not host any of its material and instead pulls it from other sources.
Visit: Emby
JellyFin
A new and better version of Kodi, as it comes free of any expenses. You could watch your movies, music, latest web series, basically everything you desire over Jellyfin. It is one of the best Kodi alternatives for PC. 
But going one step ahead, it takes the headache out from the organizing part by localizing it. Also, for storing everything, you could get a server to your name. Furthermore, it organizes everything in stacks, according to what they are. That means just like top-notch streaming services. Your arrange movies separately and so on. You can also watch live TV on Jellyfin, so no more bickering for the television remote control.
The hottest delight is that you can watch all the stuff you have saved by using your web-browser conveniently and effortlessly. All the movies, comedy shows, etc. that you play here is your confusion, which reeks of simplicity.
Visit: JellyFin
See also: 5 Ways to Install Kodi on Windows With Ease
OSMC
Kodi's user interface is a little confusing. OSMC is the ideal Kodi substitute if you want something that functions similarly to Kodi but has a more user-friendly interface. The OSMC is a media player based on the Kodi concept but with a cleaner and more minimalist interface.
A variety of TV tuners and Wi-Fi adapters are also supported by OSMC. Remarkably, because it is built on Linux, OSMC may be thought of as a Linux distribution that carries OSMC. OSMC currently only works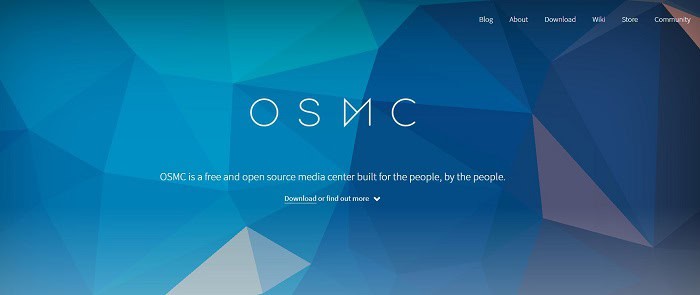 with the Raspberry Pi, Apple TV of the 1st Generation, and Vero, a product of OSMC.
Visit: OSMC
Stremio
Stremio is a streaming service similar to Kodi that is popular among cord-cutters. When it comes to features, Stremio has the upper hand over Kodi. It allows users to watch high-definition videos, cast videos, add captions to each video, and receive notifications about new and forthcoming shows and episodes.
Users may also establish a personal library to keep their favorite films and television series. There will be no problem with utilizing it as a Kodi alternative if you like how it works because it also utilizes addons. It is possible to acquire a variety of stremio addons to stream your favorite shows and movies.
Visit: Streamio
Serviio
If you're seeking to replace Kodi, Serviio is another popular free media server that comes with a lot of features. It can stream images, audio, and video to various devices like the Playstation 3, Xbox 360, smartphones, and tablets.
Different user profiles are one of the greatest aspects of this Kodi alternatives for PC. It's a feature we see a lot on Netflix and other streaming platforms and services. This function guarantees that the material is optimized for the device on which you're playing Serviio, reducing the risk of media playback issues. It also enables high-definition video streaming. Serviio's multi-device compatibility is second to none.
Visit: Serviio
Infuse
It's a terrible shame that Kodi isn't available on Apple TV. If you want to watch live TV and movies on your Apple TV, there are numerous Kodi options to choose from. Because of its excellent UI and ease of use, Infuse is one of the finest Kodi options for Apple TV.
It has several capabilities, including the ability to combine video material from several sources, a powerful spotlight search, and smart filters for personalizing your Infuse home screen.
Visit: Infuse
TVersity Media Server
TVersity Media Server is a simple yet capable Kodi competitor with a straightforward user interface and straightforward navigation. Advanced features like screen mirroring and media sharing are included.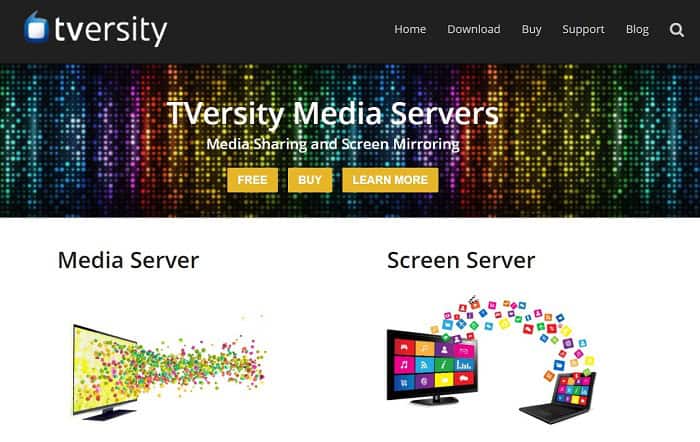 You'll need to upgrade to the premium version if you want more sophisticated features. The pro license costs between $24.99 and $39.99, while the screen server license costs between $14.99 and $29.99.
Visit: TVersity
Splash 2.0
Splash is one of the Kodi alternatives for PC that allows you to watch HD films while conserving battery life. It offers the finest and most optimal video quality across all social media platforms, as well as excellent conversion rates. This Kodi alternative for PC, the newest version includes the latest technologies to improve your media experience, including Intel® Quick Sync Video, NVIDIA® NVENC, and AMD APP.
Furthermore, its new Smart Seek feature allows you to select a specific clip from your favorite movie without interrupting the current playing. Splash, on the other hand, is exclusively available on Windows devices. It works with Windows Vista, 7, 8, 8.1, and 10 computers.
Visit: Splash
MythTV
In the line of alternatives to Kodi, next is for those who prefer Linux's extra advanced environment. MythTV has been specially designed to keep the Linux users entertained, and it comes with hoards of features at their disposal.
As a media player for the Linux users has to be something special. So on their official website, users get the source code to generate plugins that they have been longing for. The same goes for the basic package, which though is available for easy and direct download. If it doesn't match your style, you can go ahead, get the code of this app, which offers programs like Kodi and do everything right from scratch, just for the thrill of it.
MythTV permits you to stop the streaming if you want to, watch if from the start, or if you are too annoyed to handle advertisements, which we usually are, you can opt not to watch them altogether. That, with all the necessary streaming facilities, sounds like a dream to me.
Visit: MythTV
See also: How to Install Kodi on Chromecast 
Conclusion
Those were a few Kodi alternatives for PC and platforms for you to look out for if you don't feel sure for your ex-favorite Kodi. Because, that is not a good enough reason to stop watching your favorite media, right. So go on, pick the one that suits you and get your binge session on point.
Also, stay tuned for more amazing stuff.
See Also: How to Install Kodi on Chromebook