Since the Internet's inception, files have been the foundation upon which it was built. The continuous expansion of the Internet has led to an increase in the variety of file types and extensions. Each new file type and extension provides more compression for its portability while trying to maintain the quality of the uncompressed version. Thus, you must know about universal File Viewer Software now!
But with the increase in file types and extensions, viewing these files becomes more complicated. This is because some data require unique viewers, while sometimes the Os itself will identify the file and allow the user to view it. Here are some of the best file viewer software for Windows:
Universal Viewer
FreeFileViewer
Binary Viewer
Free opener/Open Freely
PDF Viewer Plus
Docspal
Restore Windows photo viewer to Windows 10
Open File Viewer
File Viewer Plus
XML Viewer
Hence instead of you trying to find out which is the best, we are here to show you the eleven best free file viewers for Windows 10 software for windows.
See Also: Top 14 GEDCOM File Viewer Software for Windows
Best File Viewer Software
Following are some of the best file viewer software for Windows:
Universal Viewer
The number one on our list is Universal Viewer. This free file viewer software lets users view various files, from image types to PDFs. The program also provides support for different formats using file plugins. The best part of this software is that it's entirely free.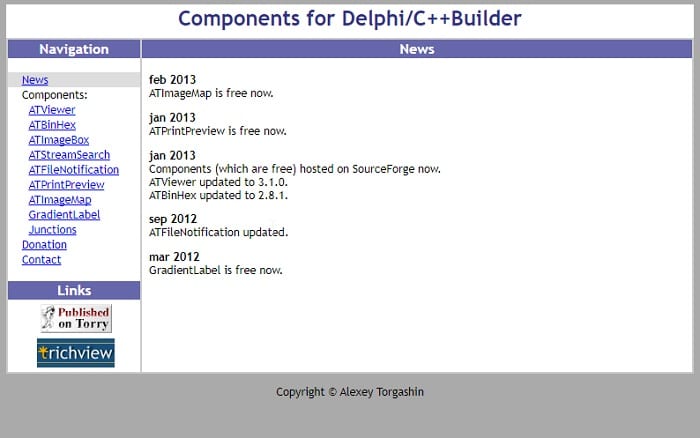 But even the negative aspect is that the free file opener version won't open Word files. Another problem one can face is when the user doesn't check each step of the installation process. This is because the installation process offers several pieces of adware which need to be declined. The installer also changes every option every time the user runs it; hence watch out. There is also a compact version that doesn't need an installation.
Visit: Universal Viewer
FreeFileViewer
This free file viewer takes second place because it does not support as many file extensions as the number one in the area. Still, it compensates it with the ability to open office documents immediately. It also supports unique file formats like DAT, BIN, and CFG.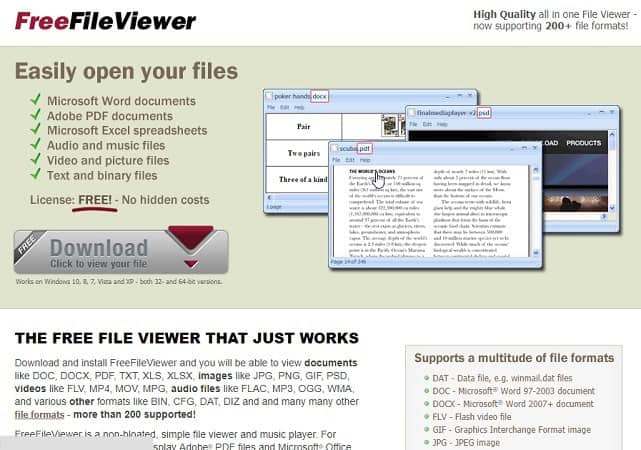 As usual, it's free, but the problem with free software of such conditions is that it has fallen prey to adware. It works much like the universal viewer but is better suited for users new to file viewers. Like the above program, the user must exercise a lot of care and stay vigilant as it also has a similar installer like the program in the number one place.
Visit: FreeFileViewer
Are you concerned about editing your binary patterned document? This requires a particular app and unique features to work fully. With Binary Viewer, as the name suggests, you can view and edit in binary mode. Not only this, but the app also helps you include hexadecimal sequences. Once you set up this tool, you can drag your files into a single space. It is a universal file opener for binary systems.
It also comes with the perks of viewing files through a file browser. You get access to critical information like the size of each file, date of creation, last modification, subject, and information about the previous editor. If you are new to this, getting acquainted with this app can take some time. But once you get used to it, this app runs smoothly and operates ideally.
Visit: Binary Viewer
Fourth on our list is Free Opener. Also known as Open Freely, it has advantages over the rest of the programs as it supports the viewing capabilities for 7Zip, Rar, and Zip archives. It even helps PowerPoint presentations, torrent files, and Flash animation.
Once again, just like the above programs, the user has to exercise caution when installing the program due to the presence of adware. Irrespective of that, it even converts files that it supports for viewing. It also packs a built-in editor for particular file types like Word.
Visit: Free opener/Open Freely
This app is a free PDF for most Windows devices. You can view any PDF-based files from your local storage, including small and large file sizes. This app comes with printing options.
If you are a student searching for an efficient app to zoom in and read from, you can go for this app without thinking twice. You can avail whole browsing experience. However, it comes with limited other options.
Visit: PDF Viewer Plus
File viewer lite is a free file viewer software that is exceptionally lightweight in terms of software heaviness. It supports natively over 120 file formats.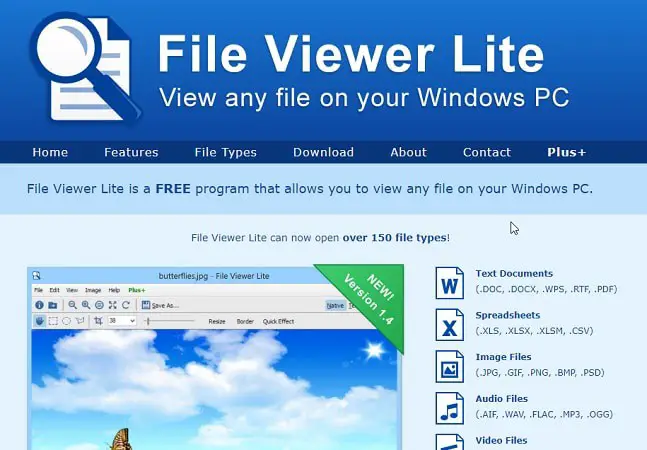 Irrespective of such grand support for a wide variety of files, the negative part of this software is it does not support editing or even saving files. Just like the above software, the user will have to be cautious during installation due to the pestilence of adware.
Visit: File Viewer Lite
If installing programs isn't your bread and butter, this free file viewer will be refined. Docspal is a website tool for viewing and converting files. This website supports common types of data that are used daily. This site does not bombard your screen with advertisements; hence it has a significant point over the other free file viewers.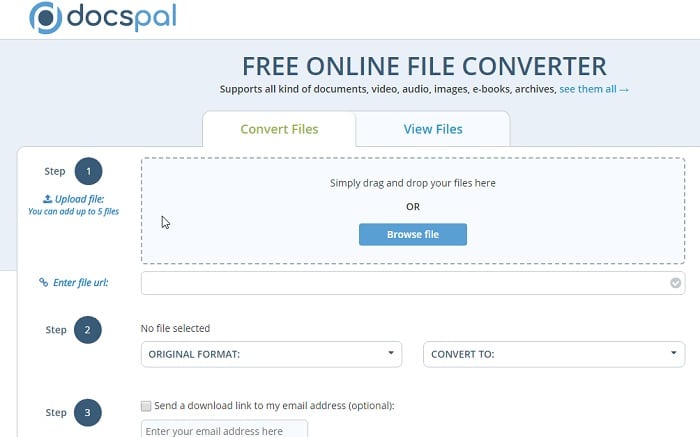 It's also entirely free and can easily access through the Internet. The only minor problem is that the user has to have a fully functional internet service. To use this free file viewer software.
Visit: Docspal
This software is an alternative to the built-in Photos app on Windows. It supports PNG, TIFF, TIF, JPEG, JPG, JPE, and JFIF formats of files. You can set this app as your default photo-viewing app. This app doesn't charge you, but the main problem associated with it is the less information you get and no direct support.
You can always return to the classic photos app if unsatisfied with its features.
Visit: Restore Windows photo viewer to Windows 10
Designed to view multiple file types in one app, this app makes our work much less complicated. You can view files of images and documents in the form of PDFs. So, if you have this downloaded on your Windows, you don't have to worry about viewing the email attachments. This app is free of cost.
The only problem is that you cannot edit or add more to the files since it lacks an editing option. It doesn't come in handy for professional workers. And you need a complete purchase to get access to all its features.
Visit: Open File Viewer
This free file viewer is another application allowing you to open, convert and save files. File Viewer Plus supports over three hundred file formats and is simple.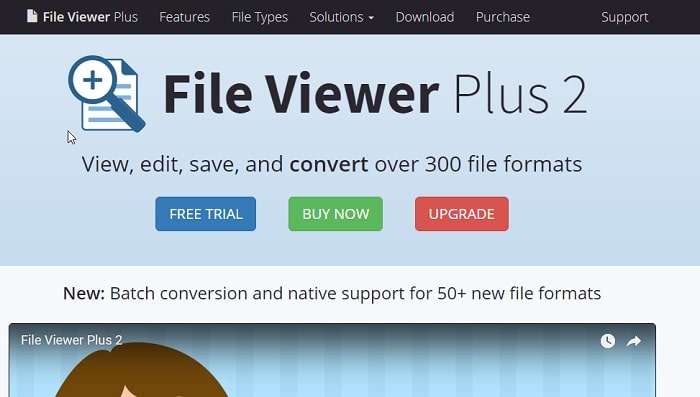 It's a valuable and efficient way of opening files with extensions one does not face daily. Irrespective of the wing, this free file viewer allows the user to view them.
Visit: File Viewer Plus
See Also: Manage Open source components
This app provides additional features to its pre-existing app. It is compact to use and won't consume much of your space. You can view XML content with its new features. Designed to help make the user experience more convenient, this app is suitable for personal use. It provides you with optimal performance with unique and simple elements.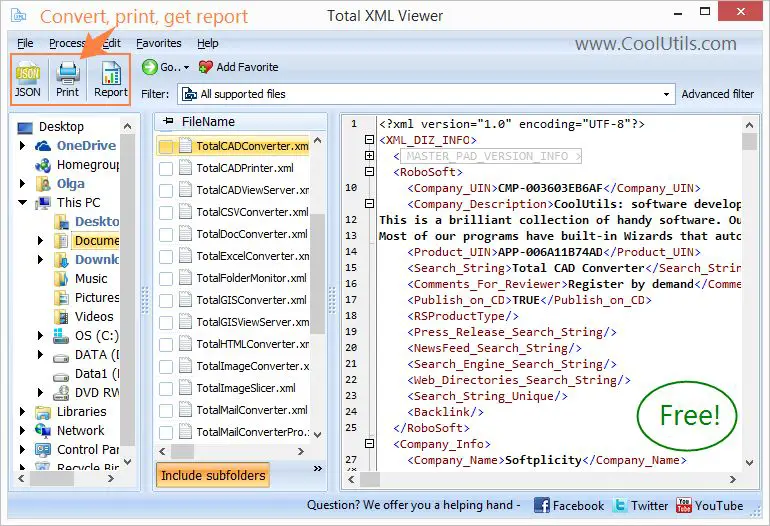 Since it is a modified app, it gives features like supporting bookmarks, adding attributes, etc. Most professionals trust this app for their work since it is a product of one of the best software companies. It has also modified its customer services, which was previously complained about. This app, again, is free of cost, making it more suitable to use.
Visit: XML Viewer
Also, read about the 10 Best 7z File Opener Software. Click here!
FAQs
What file formats can be viewed using free file viewer software?
Free file viewer software supports a variety of file formats, including documents (PDF, DOCX), images (JPEG, PNG), videos (MP4, AVI), audio (MP3, WAV), and more.
Can free file viewer software also edit files?
While free file viewer software primarily focuses on viewing files, some may offer basic editing capabilities for specific file types, such as text editing in documents.
Is downloading and using free file viewer software safe?
Yes, as long as you download from reputable sources, free file viewer software is generally safe. Be cautious of downloading from unknown or untrusted websites.
Can I use free file viewer software on both Windows and Mac?
Many free file viewer software options are available for Windows and Mac operating systems, ensuring compatibility with different platforms.
Is there any popular free file viewer software available?
Yes, popular free file viewer software includes File Viewer Lite, FreeFileViewer, IrfanView, VLC media player, Adobe Acrobat Reader, and LibreOffice.
How can I choose the best free file viewer software?
Consider supported file formats, user interface, ease of use, reviews, and ratings to determine the best free file viewer software that meets your needs.