Images are the best part of any event. Capturing moments with friends and family is utterly adorable. Pictures help you recollect your memories and live your moments again with your loved ones. They are witnesses of few moments as well as powerful mood boosters. Let it be any event, smaller or a bigger one; photo shoots have become mandatory. Thus, you need to know about the best free Image Viewer software out there.
Most of us prefer to store these images in PCs or Laptops to ensure safe storage. But, while viewing, how many of us are truly satisfied with the default windows image viewer? Not many of us. But you can update your software list with any of these image viewing softwares to have the best experience in viewing your images.
Top 13 Image Viewer Software
XNView is the best image viewer which provides three different view modes: Thumbnail View, FullScreen View and Film Strip View. Other, then just viewing, the software enables you to edit your photos by cropping, resizing, lossless rotating, adjusting brightness, sharpening, apply filters and many more exciting edits.
You can export your images into more than 70 formats and read about 500 formats. You can play a slideshow of your pictures with transitions driving you crazy with your photographs. The software is available for free for home purpose.
See Also: Top 5 Best DVD Creator Tools to Download Right Now – TechWhoop
Irfan View is a trusted image viewer which is running successfully since few decades. It supports multi-formats and multi-language to reach out to the users across various regions. It has a thumbnail preview option that gives you a comfortable viewing experience.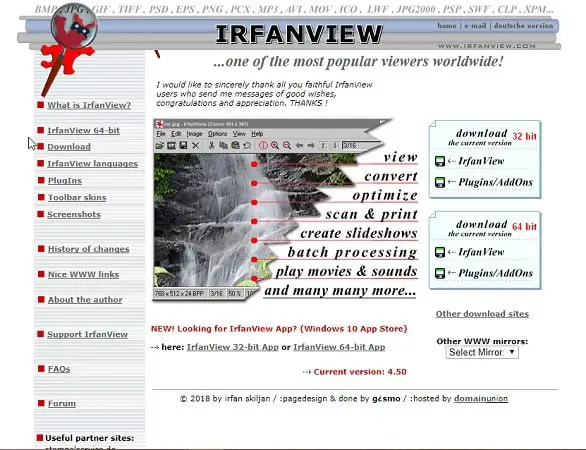 You are free to edit your image using the editing tools that the software supports. You can apply the adobe photoshop filters right from this software. Its variable features keep you occupied with your images loving them more and creating more. There are various plugins available in the website that lets you do additional edits like lossless rotations.
FastStone is both an image viewer as well as an editor. Its wide variety of features helps you modify your image as you desire giving it a creative look. You can compare your pictures and decide which one to put in your inventory.
It enables you to remove red-eye, resize, crop, email, print, and adjust colours. It supports multiple formats to make your image compatible with your device. The musical slideshow with 150+ transition styles will drop your jaw while watching your images play. Give your image a new look by adding filters and effects.
See Also: 10 Best Image Watermark Software for Windows – TechWhoop
The WildBit viewer enables you to view your image in both thumbnail view and full-screen view. Image rotate, wallpaper set capability, zoom, expanded the view and many more variable features made this software occupy its place as one of the best image viewers.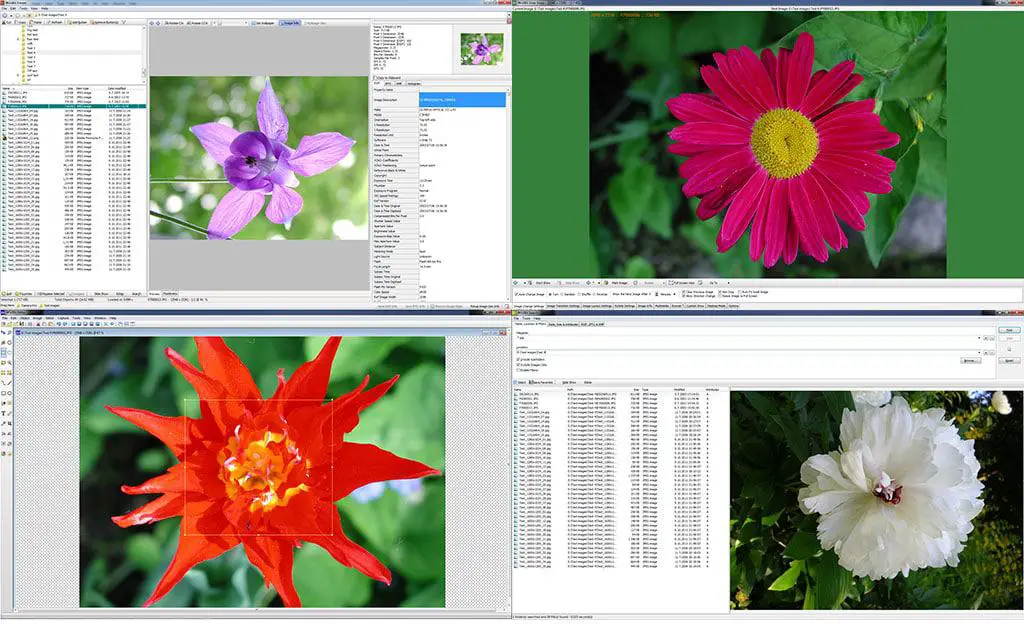 The slideshow with 176 transitions and custom show list editor gives you a professional way of viewing your images extraordinarily. The editing tools make you a pro in image editing when you master in using this software.
Picasa is the most popular image viewing software loved by millions of photography fans. You need not import photos every time you open the program. Just select a drive, and your Picasa does the rest. Add tags to your images by locations or name and your software sorts them accordingly.
You can perform all the basic edits including cropping, rotating, straightening, etc. You can use the software to create posters, montages, screensavers and even movies.
See Also: Top 9 Best Video Capture Software (Best of 2019)
FreeVImager is an image viewer as well as image and video editor. Most viewers are dedicated only as image viewers and image editors. But FreeVImager stands unique for its dual editing feature.
It helps you do multitasking like running various projects at the same time. It supports 15 formats including JPEG, BMP, GIF, TIFF, PNG, PCX, AVI, ZIP, AIF, WAV, MP3, WMA, AU, MID, and CDA.
See Also: Top 6 Best Video Capture Software (Best of 2018) – TechWhoop
Vallen JPegger is the most popular image viewer in the cities of US, Poland and Sweden. It supports 40 different image file formats.
VallenJPegger has extended features like lossless rotation and includes MP3 organizer. It supports multiple international languages which helped the software reach every individual in numerous countries.
Image Glass comes with a simple user interface wrapped with various features. It supports over 30 file formats. You can rapidly switch between images and choose your pictures directly from the clipboard. It supports multiple zooming and image navigation features.
The necessary edits are available in the software by default. You can convert your image format into 10 other formats. It has different theme packs to make your software look as you desire.
See Also: 14 Best Free CAD Software for Windows – TechWhoop
InViewer
InViewer is a multimedia viewer which supports images, videos and audio. GIF, TIF, PNG, BMP, JPG, JPEG and ICO are the supported formats for images. MP3, WMA, WAV, and M4A are the supported audio formats. MP4, WMA, AVI, MPG, MOV, M4V, WEBM are the supported video formats.
123 Photo Viewer is a replacement for the default photo viewer. It provides additional features like pausing in the middle of the GIF file and magnifying each frame, directly opening PSD files, open TGA and DDS texture files.
You can directly delete a file without a prompt of confirmation window by using the 'delete' key. You can magnify an image instantly by clicking on it.
See Also: Top 5 Best Disk Cloning Software for Windows – TechWhoop
This new software to manage your digital image collection from Movavi for Mac and Windows saves your energy. Download and see how easy you can manage your images in your desktop photo assistant! And Managing photos made it quick.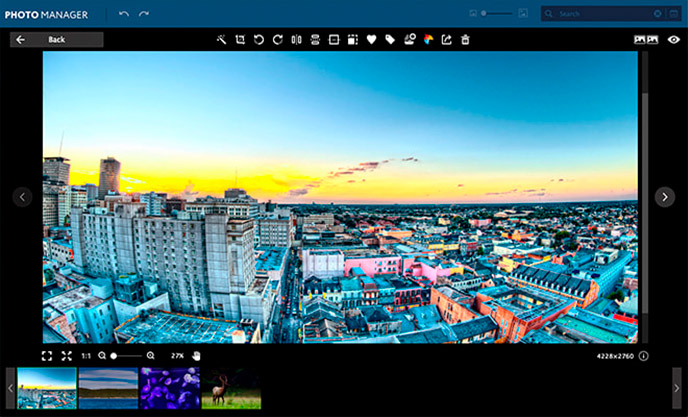 You can click the button to group pictures. Find photos by day, date, and location fast. Simultaneous processing of multiple images. See photographs in various standard formats.
It's not a Windows Photo Viewer, but you might still have Windows 7 or Windows 8.1 upgrades. Press and hold a picture in File Explorer to search, or right-click and pick Open with. When you can't run Microsoft Picture Viewer on Windows 10, you can't.
Image Viewer does the same things in Windows 10 and more.
To zoom in or out, click on Ctrl + mouse wheel. In More > Preferences, adjust the mouse wheel setting.
Open a file from the Folders view or File Explorer to search the photos into a folder, then turn right or use the arrow keys to see the following object.
Tap on a screenshot to display the focus, erase, and rotate keys, etc.
When you switch from using the Mac OS to running Windows 10. This software has many different features that help you the most.
One element you may have skipped from switching over to Windows 10 is using QuickLook, but now it has become easy for this work to be done using this software. This is one of the most trusted image viewing software as per the majority of the people.
See Also: Top 6 Piano Software for Windows+Android to Download