Do you have a blurred image? We all know that photos capture memories. Everyone wishes to capture their lovely moments and share those photos with friends through apps or social platforms. In the modern world, we can freeze our best moments and see whenever we wish.  But sometimes, we tend to mishandle our devices resulting in blur photos. The quickest and easy ways to Unblur Photos Online are given here.
Technology makes photography easier. Even though it is easier, we still make some mistakes like shaking while clicking the photo, taking the photo in urgency, misfocusing the image, and using motion images mostly get blurred. The blurred images upset you because they may be your lovely or unforgettable moments. To know how to unblur a picture and retrieve your favorite pics, you can use these online tools to edit, reframe & manage your photos.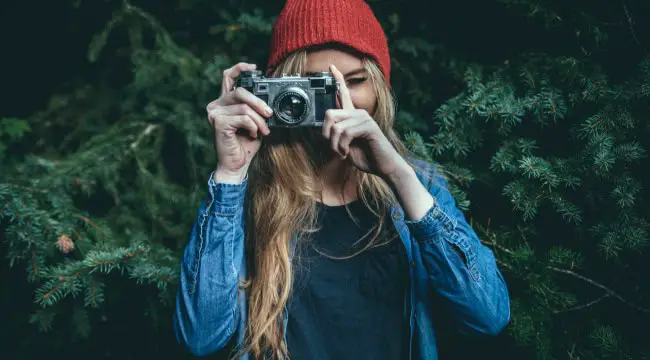 You can use these online tools to edit and reframe your photos to retrieve your favorite pics. Look at the solutions to unblur images for your silly mistakes, and you no longer need to lose your memorable photos due to silly mistakes.
See also: Top 10 Best Picture Morphing Apps To Download In 2023
List of Top 15 Tools to Unblur Photos Online
Movavi Deblur
To clarify the blurred picture, this is one of the right software that can be used on Windows and Mac platforms. Using the slider button in the tool, you can adjust the intensity of the blur in the photo. You can take your photo in the working area and drag the photo into the software.
To deblur the photo, click on the Adjust tab and move the sharpness option till you get your original image back.
Download: Movavi
Raw.pic
You often think you have clicked an amazing photo, which ends up frizzy and blurry.
Raw. pic is a photo editor that edits and Unblur Photos online sharpen your photos. It is a tool that helps you increase the sharpness of the image online without installing any additional software.
Another advantage of the service is that it is completely free of cost. It pampers your photo making it more vivid and appealing.
Toolwiz Photos
Just a little tremor in your hand can spoil a beautiful photo. Toolwiz will be your friend in need. It is a photo editing app available in the apple and play store. You can edit Unblur Photos Online without any hassle.
The app has powerful tools to edit a photo. Toolwiz Photos is perfect for editing photos without going above and beyond with knowledge of editing photos.
Enhance Photo Quality
People struggled with getting a solution for blurred photos in the past, but with time and technology, this labor has been reduced. Enhance photo quality is an editing app where you can edit a blurred photo efficiently.
It is a tool with sophisticated photo quality-enhancing abilities to make your photography look more professional. The app makes it so simple and easy to edit a mistake.
Image Online. co
This is a free tool for Unblur Photos Online. You often encounter more than one issue with your Image; this tool is much more effective for more than one issue regarding your photo.
There is a wide range of Image tools, with endless possible tools to custom edit your photos. From changing image saturation to putting noise in an image, it is all there on the website,
ImageUpscaler.com
How wonderful would it be if you were able to upscale the quality of your Photo? ImageUpscaler photo editing tool is a perfect rescue for people looking not only for Unblur Photos Online but also for turning in a high-quality Photo. You need to upload the photo, and it's done!
Note: You need to go through the website and follow the format and the requirement the website suggests.
Fotor
It has many features where you can edit and fix your blurred photos. You can edit your photos in various ways, such as sharpening, cropping, resizing, adding a watermark, removing move the watermark, making the background transparent, combining two images, and adding several oral special effects to beautify your pictures using Fotor.
It is supported in Windows, Android, and iOS. You can focus on the region where you need to unblur a picture.
LunaPic
It is a free tool to Unblur Photos Online, where you can edit your photos by fixing the blur. To use this, you do not need to install this software. Just upload your photo on LunaPic; you can adjust and fix blurry pictures online.
You can add various animations, outline text & colorful borders to your picture.
Smart Deblur
If you want to fix the blurred image immediately, you can choose this free online software. You no need any prior knowledge to use Smart Deblur. You can completely change the image into an unblurred new photo. There are several versions of this software.
The latest software has many additional options and new features, but you cannot use it for free to sharpen images online. So use the V1.27 version to deblur your memorable photos.
Unsharp Mask
To make the blurry photo clear, you can sharpen the image to get back your photos. It is regarded as the beefed-up version of sharpening your lovely photos. Some sharpening images can only sharpen a minor blurred image. It is available in Photoshop and GIMP.
Here you just need to drag your picture into GIMP to add your picture to deblur. Click on filters and select Enhance option; the next step is to select the Unsharp mask. Within a few minutes, you can un-pixelate photos.
Easy Photo Unblur
You can correct your mistake while taking a photo using this tool. Shaking the camera is a common mistake we all have experienced. If you want to bring the original image shaken by mistake, use Easy Photo Unblur to deblur your photo.
It not only assists you in Unblur Photos Online but can also sharpen your misfocused image. You can fix the motion blur photo and add brightness, color, and contrast to your image.
See also: How To Put A Watermark On A Photo Without Photoshop | Best Five Tools
Focus Magic
Focus Magic can remove blur from photos to a great extent, and you can get the original image that you missed because of misfocus. You can even fix the high-degree blur using this tool. Focus Magic is a tool that uses advanced deconvolution technology.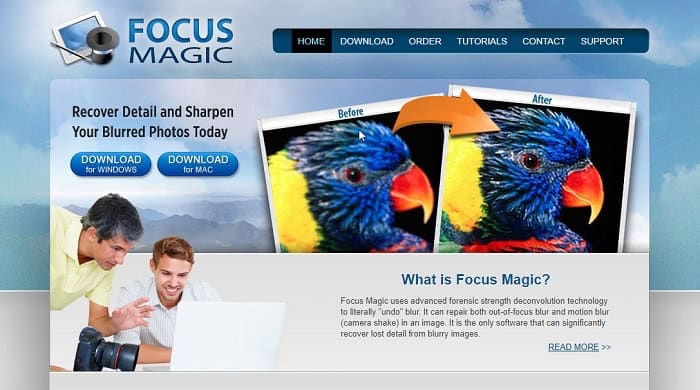 It has various other features like increasing the resolution of the picture, despeckling, focusing and defocusing, etc. It is a user-friendly interface and a free tool that you can use easily to get back your original picture, which looks like what it would look like before it gets blurred.
Blurity
If you missed the focus while clicking, doesn't worry about your photos, you can easily fix the blur in the photo using Blurity. It can also fix double-exposed photos, in which the image appeared twice.
It uses military-grade blind deconvolution technology to deblur even more blurred images. The installation process is easy; you know you need to install other tools to work on this.
Robust Deblurring Software
Robust Deblurring is ideal for deblurring your favorite pic to bring it back. The code behind the software is optimized for the CPU. Thus it can work faster than other software in your system.
It has both paid and free versions, wherein in free versions, you can only upload images of a maximum of 800×800. But there is no limit in the pro version, where you can upload high-quality pictures and even blur the background.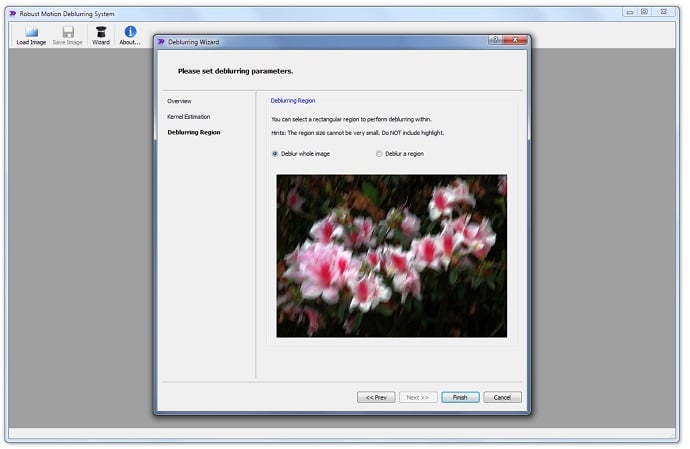 You can deblur any blurs in the image. It can deblur a specific area. If you wish, you can deblur your exclusive pics. It also detects the blur kernel size of natural images.
DeblurMyImage
DeblurMyImage is the perfect tool to unblur where manual controls are present to fix your picture according to your wish. It has two different modes to correct your picture. One is out of focus, and the other is motion correction.
It can fix all kinds of blurred photos and helps you to Unblur Photos Online as it is a lightweight tool. It can work in all formats and is easy to use without prior knowledge. If you use the free version, you can only take the screenshot and not save the picture.
See Also: PicWish Review | All You Need To Know About This Background Remover