Android emulators mimic the performance of an Android device on your PC. This might help companies or even developers see how their app would function on an Android device without running it on one. Emulation also helps the apps use the PC's powerful hardware for tests under demanding tasks. They can be used for other applications like development, training, and customer support. Thus, you must know about the best Online Android Emulators out there.
The best online Android emulator tools are
LDPlayer
Andriod Online Emulator
Nox Player
MEmu Play
BlueStacks
GameLoop
Regarding testing, the newly developed Wide variety of platforms supports Android apps. Due to the rapid development of Android mobile applications, testing them thoroughly before publishing them to Google Play is necessary. Trying each application in a real-time environment makes it a tedious job requiring many hardware devices. For this reason, several virtual Android machines or Emulators have been developed to make testing and debugging newly developed and to-be-published applications easier.
See also: 5 Best DS Emulators for Android to Use in 2023
List of 12 Finest Online Android Emulators
Offline Android phone emulators often suffer hardware support problems. The Android emulators are designed for particular platforms only. This might be an issue for newer developers and is where online Android simulators find their use. An online Android emulation tool looks only for supported web plugins. The essential plugins required are HTML 5 and JavaScript. You can use these Online Android Emulators on any device if you have a web browser with full support for these plugins. We have listed some of the best Android emulators that can run online.
Some of the best online Android emulators of 2023 are as follows:
LDPlayer
LDPlayer is another popular gaming Android emulator which is pretty well-known among gamers. It is a lightweight emulator that is easy to download and install and does not interrupt your system performance much.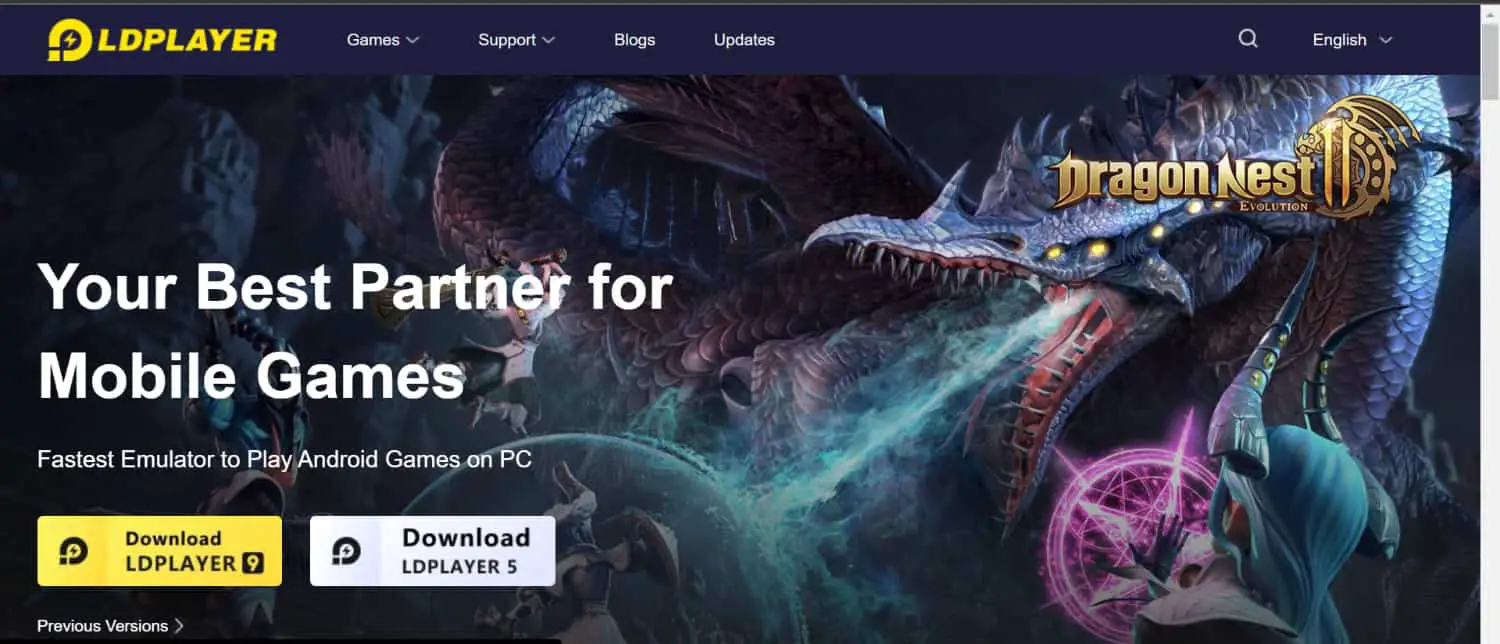 This Emulator is one of the fastest emulators in the market, and it runs on Android Nougat 7.1. This Emulator gets active monthly updates and is one of the most user-friendly and efficient emulators. It provides high FPS and excellent compatibility and performance compared to its competitors, which sets it apart.
Visit: LDPlayer
See Also: Best Of Top GBA Emulators for PC 2023
Android Online Emulator
When it comes to testing the APK file of an Android application, installing the Android Online APK Emulator from Google Play for free seems the right choice for both developers and game-developing enthusiasts. The Android online emulator has opted for Nexus 5 with Android 6.0 Marshmallow.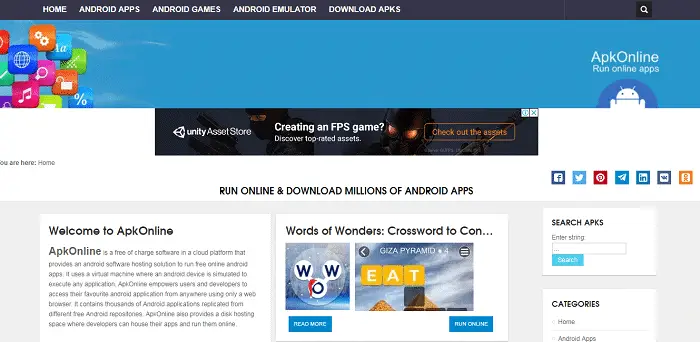 Using this Emulator, any user can run the APK file of an Android application using the web browser (as an extension). This web extension runs a tablet over Android 6.0 Marshmallow among the existing user interface configurations.
It is also integrated with a file manager that can be used to upload and run Android APKs. You can use this web extension to test applications without having access to real Android hardware. You can also Check out The 5 Best Emulators For Low-End PC.
Features
Simulates device rotation and hardware sensors.
Access to phone buttons via a menu on the right side of the Emulator.
Complete platform virtualization as QEMU (Quick Emulator).
Visit: Android online Emulator
See Also: 17 Best Date And Time Widgets For Android In 2023
NoxPlayer (Nox App Player)
If you are a gaming application developer, then NoxPlayer is an ideal choice. It is a shareware emulator program that supports the testing and debugging of gaming applications.
The Nox App Player uses an Android 4.4.2 KitKat kernel, a version of Android most people will know how to use. It runs on Windows and Mac operating system environments. There is support for all applications from Google Play.
There is a file system that can interact with the computer file system for convenient file sharing.
An additional perk with Nox App Player is the provision of the preinstalled Google Play catalog that makes installing programs, games, and other content much more effortless.
Features
Compatibility for a wide range of gamepads and controllers
Stability in terms of keyboard mapping and crash maintenance.
It offers to-shake features and an emulator that never freezes.
Have you ever wondered how to use an emulator to play your favorite games like PUBG, Pokémon Go, Clash Royale, and many more on your widescreen PCs?
Well, here is an answer. Our next best free online Android emulator, MEmu player, can make the job of a dedicated gamer easier.
Visit: NoxPlayer
See Also: What is Android Easter Egg | One-Stop Guide
MEmu Play
While discussing specialization in video gaming, MEmu Play is the fastest and most optimized online Android emulator. It is available for both Windows PCs and Macs. It gives you access to the whole catalog of games.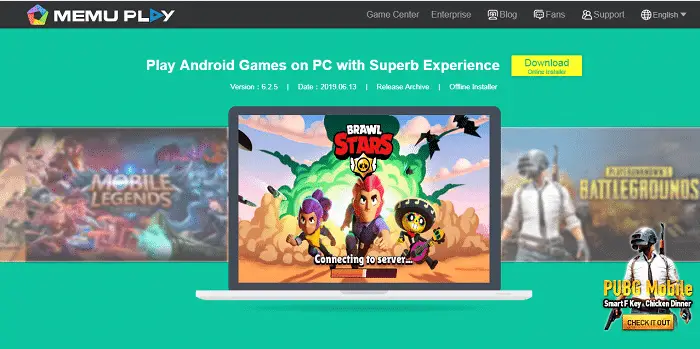 Although MEmu Play takes its place among the best emulators available for Android, its widespread use lies in its easy installation.
While the other online Android emulators can complicate this task, with MEmu, you must click the APK button on the right side of the interface, select the APK of the game you want to install, and Boom! It's done.
Features
Highest performance proofed by 3rd party benchmark software
Flexibility in customization and proper furnishing of sensor data information.
Visit: MEmu Play

BlueStacks
BlueStacks has emerged to be one of the most commonly used Emulators these days. It is swift. You can run most Android apps on your PC using BlueStacks, mainly used for gaming. It provides more than a million Android games to play on your system and therefore has become a gamer favorite.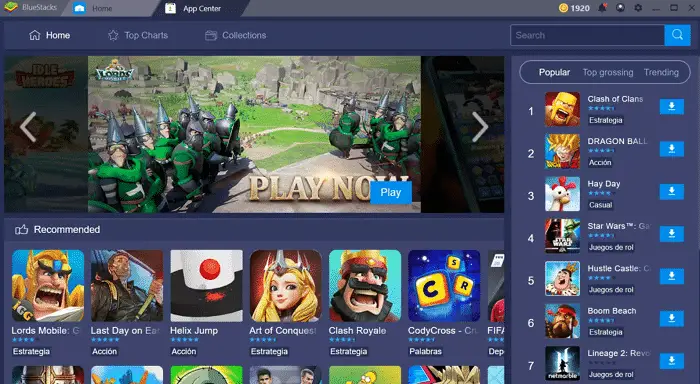 It provides high FPS (Frame rates for smoother gameplay) and intelligent controls for the players to have a great gaming experience.
Features
Multi-Instance so that you can play multiple games at the same time.
Macros so you can record and replay your actions through a single key press.
Real-time translation in various languages.

Visit: BlueStacks
See Also:  Android Emulators 
GameLoop
GameLoop is one of the most downloaded emulators, with over 500 million players. It was earlier famous as the Tencent Gaming Buddy. Most players use it for playing Call of Duty and PUBG. This is one of the many Online Android Emulators.
This Emulator is mainly built for gaming and provides most of the Tencent and other games. The controls for this Emulator are specifically designed and set for gaming purposes and are the best choice for gamers looking for an emulator to play online games.
Visit: GameLoop
See Also: 11 Best Nintendo 3DS Emulators For PC [Updated]
GenyMotion
GenyMotion is another of the best Online Android Emulators with powerful collaborative and testing features. The Genymotion cloud features Android with automation capabilities. The online tool allows you to conduct instrumented tests using any framework you prefer.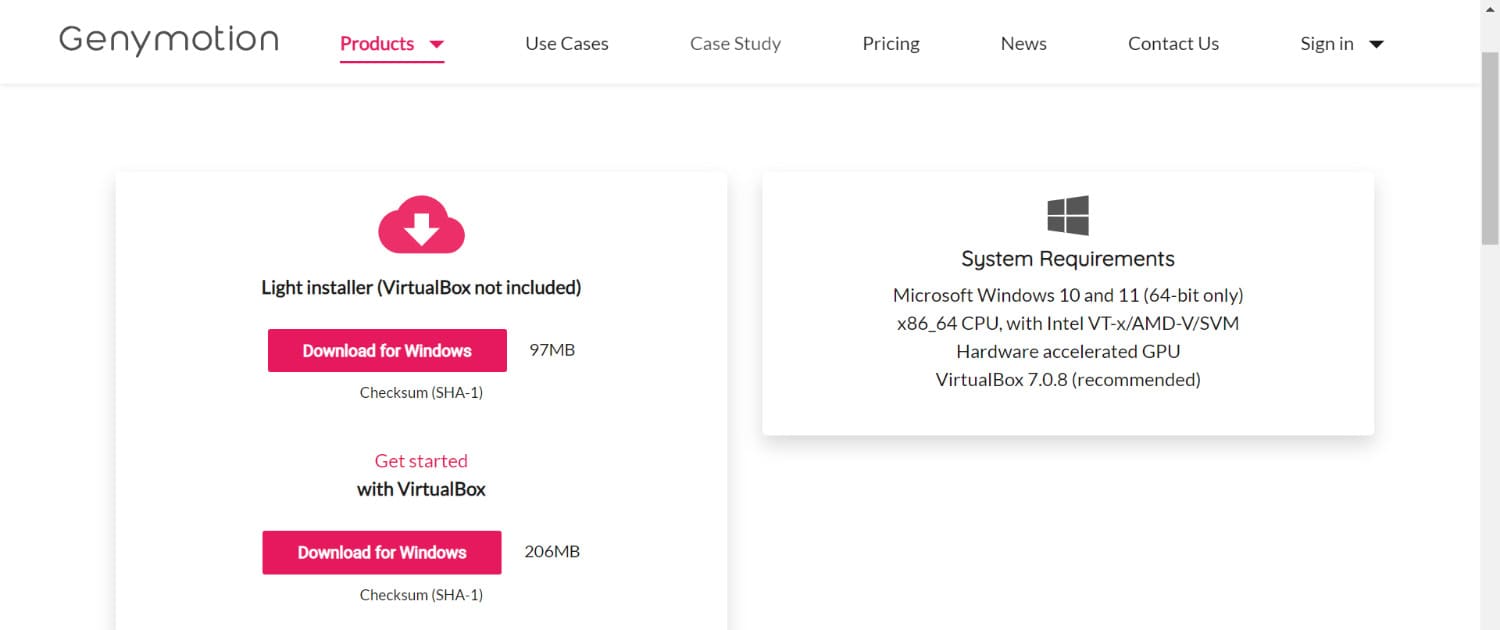 The users can even perform ADB commands using the ADB tunnel to the cloud. The Genymotion platform supports app sharing and virtual device sharing. The Gradle plugin also allows developers to make the testing and building process quicker and more comfortable.
However, the GenyMotion online Android emulation tool uses Java API, which is a prerequisite for accessing the online simulation of your app.
This enables developers to share customized configurations of devices remotely. GenyMotion is one of the most premium online tools on this list. It also has the widest variety of features available out of all the other tools mentioned in the list.
The premium plans are available only annually, and the costs differ on the nature of your tool use. GenyMotion also provides other cloud services.
Visit: GenyMotion
See Also: 3 Best SNES Emulators for Windows 10/8.1/8/7/XP.
ARChon
ARChon is the Google Chrome extension to run your apps directly on your Chrome Browser and test them online. Unlike other emulators, this online Emulator for Chromebook is challenging to get up and run.This is one of the many Online Android Emulators.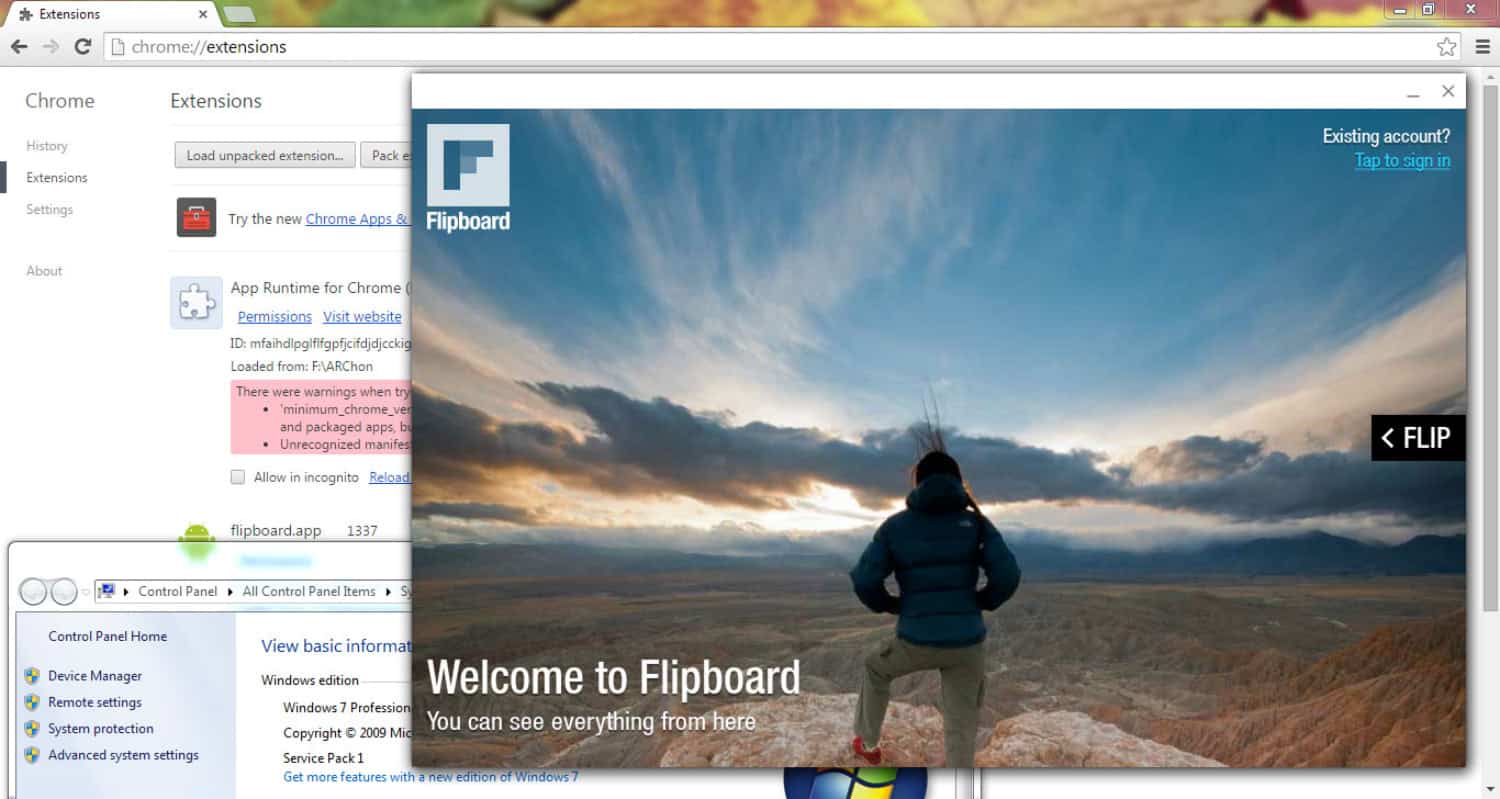 First, you have to obtain this for Google Chrome, and then you can fetch the AP case you want to learn from there. Some tools even allow you to modify the APK if you face compatibility issues on the target system.
Other than Windows PC, this  is also available for Mac and Linux systems.
See Also: 7 Best NES Emulators for Windows in 2023
The significant upside with ARChon is that it allows you to open up an unlimited number of Android apk are meant for Chrome OS, meaning anything compatible with relatively newer versions of Android.
It is available for 64-bit 32-bit Windows as well as ARM-based Chromebook devices. The full details about the operation of this add-on and the download links are available on the GitHub repository page. There is a link for your reference.
Visit: ARChon
Xamarin
Xamarin is an open-source cross-platform developed by Microsoft. Unlike most emulators on this list, this one has development and testing as its main feature rather than gaming. It is an excellent platform for building and testing Android and ios apps using .NET and C#.
Xamarin lets you plug into Microsoft Visual Studio for extensive development features and environments. This Emulator will help you to integrate with modern services and different Native APIs from its powerful library and build all kinds of cross-platform interfaces quickly.
Xamarin is used by many developers thanks to its comprehensive services and is worth having for any developer.
Visit: Xamarin
See also: 4 Ways to Fix App Not Installed Error on Android Devices
Appetize.io
Appetize is an online Android emulator tool that allows you to run native mobile apps in your browser. Getting your Android app emulator up and running on Appetize.io is reasonably straightforward. To run an app online using this tool, follow these steps:
Upload the app you want to be emulated directly or via API on the website.
The app becomes available in a short amount of time.
Once the above two steps are completed, the app can be embedded anywhere. This app can be run in any browser now.
Appetize.io is a simple yet powerful online Android emulation tool. You will be mailed the generated links, which you can use to access the online simulation of your app. Appetize.io allows you to select from various devices and versions.
This online Android emulator also enables you to change the controls and permissions for the app. You can also correct the errors or problems that might occur remotely.
You can try the free trial that allows up to two concurrent users but is limited to hundred minutes. For better options, you can subscribe to one of its paid plans.
Visit: Appetize 
See Also: 20 Best Free And Paid Benchmark Software For Windows
Remix OS Player
This Emulator is excellent for gaming, app testing, and productivity features. This platform is based on Android Marshmallow OS and thus uses studio technology and was developed by Jide.
It provides users with multi-window support so that they can run various apps. It has multiple desktop support elements, making it intuitive and easy to use. This Emulator also provides you with the option of playing various games with players around the world. 
It is said to have excellent compatibility and is often a preferred choice for app testing for many developers. It is a must-have Emulator if you like developing and testing Android apps.
Visit: Remix OS Player
See Also: 2 Best GameCube Emulators for Windows
RunThatApp
Run That app is another online Android emulator that allows you to stream mobile apps in your browser. It is a software tool enabling users to test and promote their apps. These apps are available online without relocating code lines or adding additional libraries.
You and other users can quickly try the app without having to go through the trouble of installing it – online.
Run That app makes use of device emulation, reducing costs. The platform is unique as it supports every device and every modern browser.
As you keep the apps on the server, there are no risks of others saving a copy of your app before the final release. You can contact them via email for any information.
Run That app is a cheap-to-use, useful online Android emulation tool that supports easy sharing. The apps that run online are actual apps that you upload and are thus fully functional.
You will have to pay only for the resources that are for your app. Even though it is a relatively new startup, Run That App promises to reach the initial rollout in a short time quickly.
Visit: Run That App
See Also: How To Set Up Raspberry Pi Emulator For Windows
Alternate Method
Suppose you are uncomfortable using the GitHub repository to install one of the Online Android Emulators.
You can also follow the below guide to install the service on your Google Chrome browser using a simple zip file download. First, you will have to download the run time file from here.
Then, unzip the archive and open the extensions page on the Google Chrome browser. It is located in the menu_> more tools->extension.
A r c h o n will now install and run a Google Chrome extension. Enable developer mode in the top right corner if it is not enabled already. Now, select the load unpacked extension option. Now you have to choose the folder containing the run time file you have unzipped.
Tons of already existing online Android emulators apps add to this extension online. You can always find some communities that have shared the Chrome-modified APK of popular files, such as Facebook or Twitter. Obviously will not have all the apps available in the Play Store ready to go on this extension, but something is better than nothing.
If you have extracted the zip file containing the APK, open the extensions page in Chrome and click on the load unpacked extension option. Then, you select the folder where you have unzipped the modified APK and proceed. Once you do this, he will appear in the rest of your Google Chrome extensions.
If you notice the Google Chrome app launcher, adding a shortcut for the app is also there. All this is, of course, dependent on how the APK modification has the package. So, your results may vary.
See Also: Which Is The Best Gamecube Emulator For Android
FAQs
Do I need to install any software to use online Android emulators?
No, online Android emulators do not require any software installation. They can be accessed directly through a web browser, eliminating the need for downloading and setting up a separate emulator software on your computer.
Can I access my Google Play account on online Android emulators?
Some online Android emulators allow you to sign in to your Google Play account and download and use apps from the Play Store. However, not all emulators may support this feature, so checking the emulator's capabilities beforehand is essential.
Are online Android emulators secure?
The security of online Android emulators can vary depending on the provider. It's recommended to choose reputable and trusted emulators from reliable sources. Exercise caution when entering personal information or downloading apps from unknown sources using online emulators.
Can online Android emulators be used on any operating system?
Yes, online Android emulators are designed to be platform-independent and can be used on various operating systems, including Windows, macOS, and Linux. As long as you have a compatible web browser, you should be able to access and use the emulator.
Final Words
As Android emulation is difficult to implement online, it is difficult to find many online Android emulators. Most of these tools are premium. If you are looking for Android emulators that you can always use, consider offline Android emulators like YouWave and BlueStacks. However, the performance varies from machine to machine since they must run offline using your hardware resources.
Also, you need to copy the files to other systems, which must have the same offline Android emulator to run it on another system.
Also,  online Android emulators eliminate these problems by hosting the app on a powerful central server, which you can access from anywhere.
See also: Delta 20000984 Error in Tom Clancy's The Division Solved.