3DS emulators have made it easy for people to play many games that were not available, for which you have to purchase an expensive device to play. Currently, many 3DS Nintendo Emulators are made available for the players to play 3D games on PC's and it is free of cost. This can be done by using these Best Nintendo 3DS Emulators. They provide and maintain the graphics quality and even extend the graphics quality. With consistent up gradation of the emulators would help them to provide you with great quality and better experience than the first version.
What's in 3DS Emulators?
The emulators are set to perform to their maximum potential, but this setting s would differ from game to game, and the preferences could be set according to the requirements of the game to obtain commendable experience. Depending on the customized setting every game could be played in a different resolution.
Before moving to the game play, it is always wise to check certain other requirements of the system to use the emulators on PC for significant performance. If the emulator is crashing it is best to restart the game or the system for improved gaming performance, also for certain games it is preferred to check the 'Disable Fog' option which is under the settings.
Usually, Nintendo 3DS emulators are offered with full of exclusive functions, but the functionalities are not as good as 3dS console. A small brief about 3DS Emulator console,
Nintendo 3DSD Emulator Console:
It is a game console manufactured by Nintendo, capable of virtualizing the 3D effects without implementing for any additional gadget accessories like 3D glasses. Nintendo announced its first console in 2010. Also, in the same successive Nintendo DS featuring compatibility with many other DSi and DS games. It was an only one to stand out against Sony as a hardcore competition for the PlayStation Vita.
However, there are many other characteristic features apart from the augmented reality of 3D cameras proved the download links for the game and allowed to play the game as the previous version of the console. Nintendo's are pre-loaded with default apps with an online store which is identified as Nintendo e-shop, a social platform known as Netflix, YouTube, Hulu plus, Swap note, and Miiverse.
As said that, it is not possible for everyone to get an opportunity to hold on Nintendo 3DS console. To make it possible for the players to play the Nintendo 3DS console games on other OS like Android, Windows, Mac or any other OS, the Best Nintendo 3DS Emulators has been developed. The Nintendo 3DS emulators make it presentable for the user to avail the 3DS game and make them compatible to be played on various platforms or various ware or operating systems (OS).
Seven Best Nintendo 3DS Emulators are:
Citra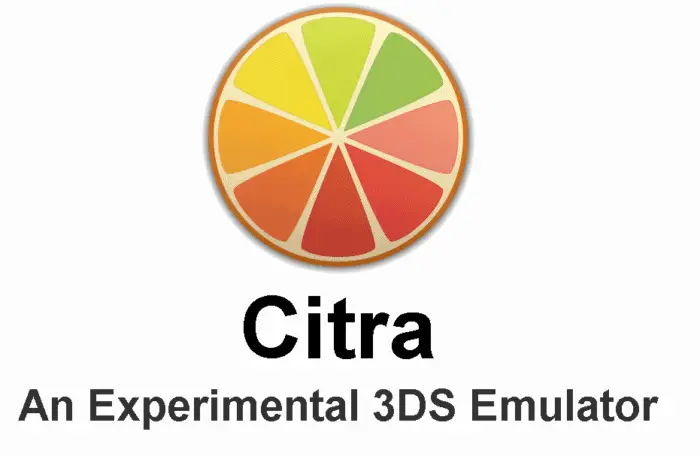 Citra is an open source software which is accessible and useable on all the OS like LINUX, Windows and Mac OS. It works with 100 % efficiency; you would be able to play at 60fps and 400*200 resolution. The demand of by the users to use Citra is huge and known as the lion's share. To run the software make sure that you have an updated version of windows up to 7. Moreover, a greater version for better usage and experience. It can be downloaded for free from the official website.
DeSmuME
DeSmuME is the first open source one of the Best Nintendo 3DS Emulators available for PC; you can download the software from their official website for Windows, Mac OS and many other. It is great supporting software which can handle all the 3D games with efficiency and without any interference in graphics. It provides different builds to support according to the system specification, to provide a better graphic interphase.
Neon DS
Neon DS is the first Nintendo DS emulator that allowed the users to play all the games on PC. Later a fresh version was launched for windows; it was one of the utilities in playing all the commercial games on the PC for free using Neon DS.
Neon DS is easy to use, but rarely it is prone to show errors and might disturb you. It is an impactful ware for all the 3DS emulators.
No$GBA
No$GBA is also a potential ware which is initially free but would cost you at all affordable price for the updates. Also, it is DS/DS lite, and game boy advanced Nintendo emulator available for windows and windows vista. It also supports multiplayer and latest version supports Pokémon and Sony pocket station games. Yu can download the ware from the official website.
R4
R4 is the most popular one of the Best Nintendo 3DS Emulators for Windows, also known as R4 3DS emulator based on No$GBA. It can mimic the Nintendo emulators easily. Also, it can provide the same environment for the player without any interference of the graphic quality. Similarly, it also allows you to play all the games on windows easily with possible good experience.
iDeaS
iDeas is one of the best Nintendo emulators with open GL. The popular games like Super Mario, Pokémon Diamond, and Pearl. Not to mention, a huge lot number of games can be loaded to play with an awesome experience. It can also be downloaded for free from the official website.
3DOOM
3DOOM Another 3DS emulator developed by the experienced developers in the DS hacking scene. It was released soon after Citra was released and received a god progress for few months. However, the developers stopped the development, but the latest version is available with 3DS games.