Do you remember the Nintendo 64 from back in the days of the 2000s? It was released in 1996, so people witnessed the birth of two phenomenal entities, N64 and myself! Jokes aside, N64 emulators for pc is a great gaming console, one of the legends. It acquired the name because it relied on a 64-bit processing unit, which held significant importance then. The initial plan involved naming it the Ultra 64, which could have been more impressive, but N64 also suffices.
Among a variety of emulators present in the market, the best n64 emulator is RetroArch. It has long been the top option for Nintendo 64 emulation and is recognized as the best emulator overall on the planet. The fact that RetroArch runs on virtually every platform is what it gets right.
I missed my chance with it because, you know, I was a toddler and was slightly underage to understand how a gaming controller is different from a chew toy. You can get more N64 emulators from Premiuminfo. If you were like me and loved playing around with the N64 but couldn't, don't worry, mate! Because I'm here to let you know that you can run the N64 games on your Windows machine just fine! But of course, you knew that already from the title of this article, which I just realized when typing this line. But I've already spent some of my finger-power on those words, and I cannot be asked to go back by pressing the forbidden backspace key! Just carry on reading, alright?
See Also: What is Android Easter Egg | One-Stop Guide
A Brief Information About N64 Emulators
Returning to the point, you can get some N64 emulators for your Windows PC and run N64 games, which is fantastic. But I have to be honest with you about one thing. No emulator for N64 works flawlessly on Windows, okay?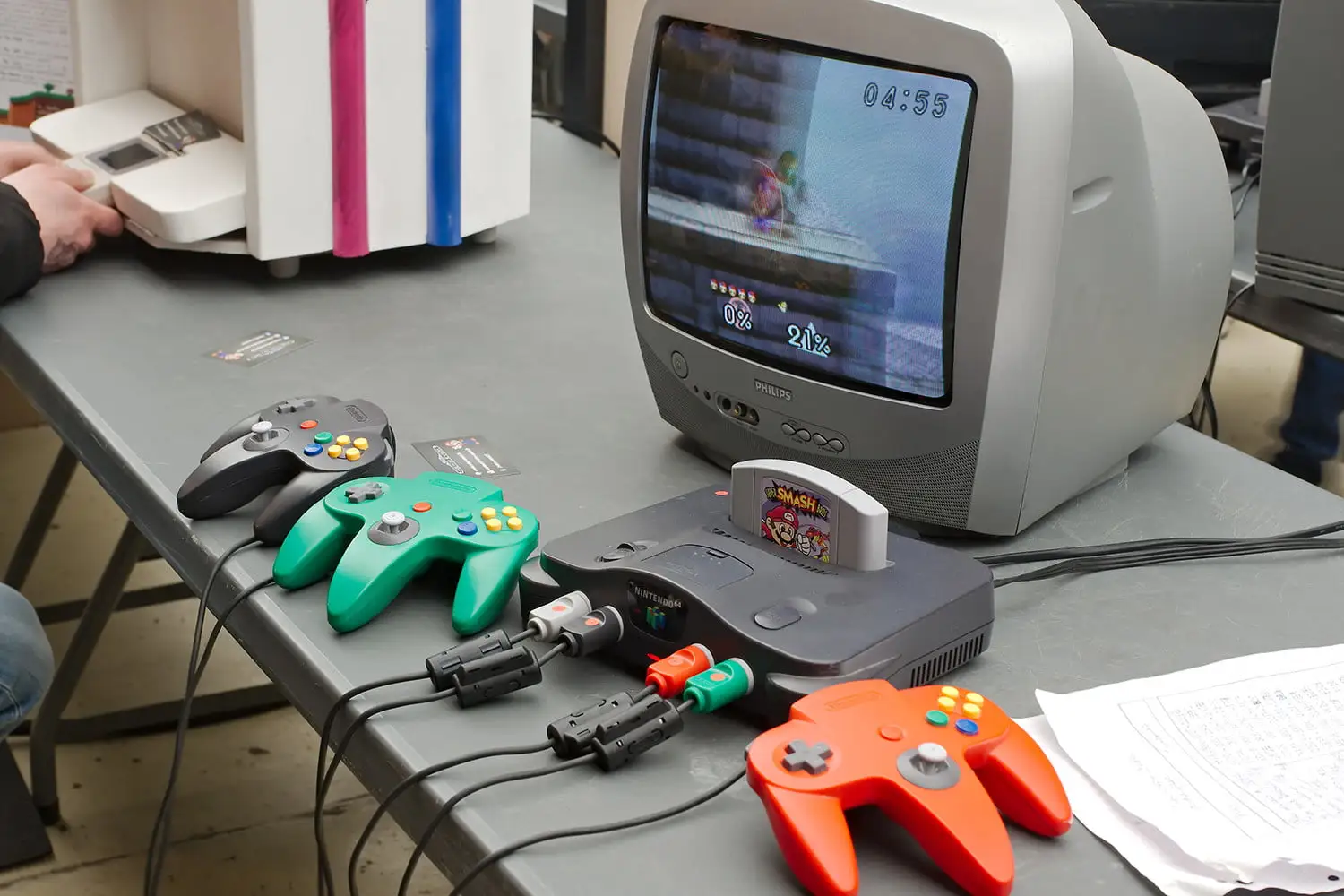 Perfection is hard to demand, especially when the platform's development is scarce; it has become more of a history project. The ones on the list are some of the most functional ones you can find online, but they will not be perfect.
See also: Top 14 Rarest Nintendo 64 Games And Their Worth
List of Best N64 Emulators for Windows
That's still better than nothing and will help you understand what video games used to be versus what they have become today. So go ahead and get one for yourself. Check this out to level up your gaming experience.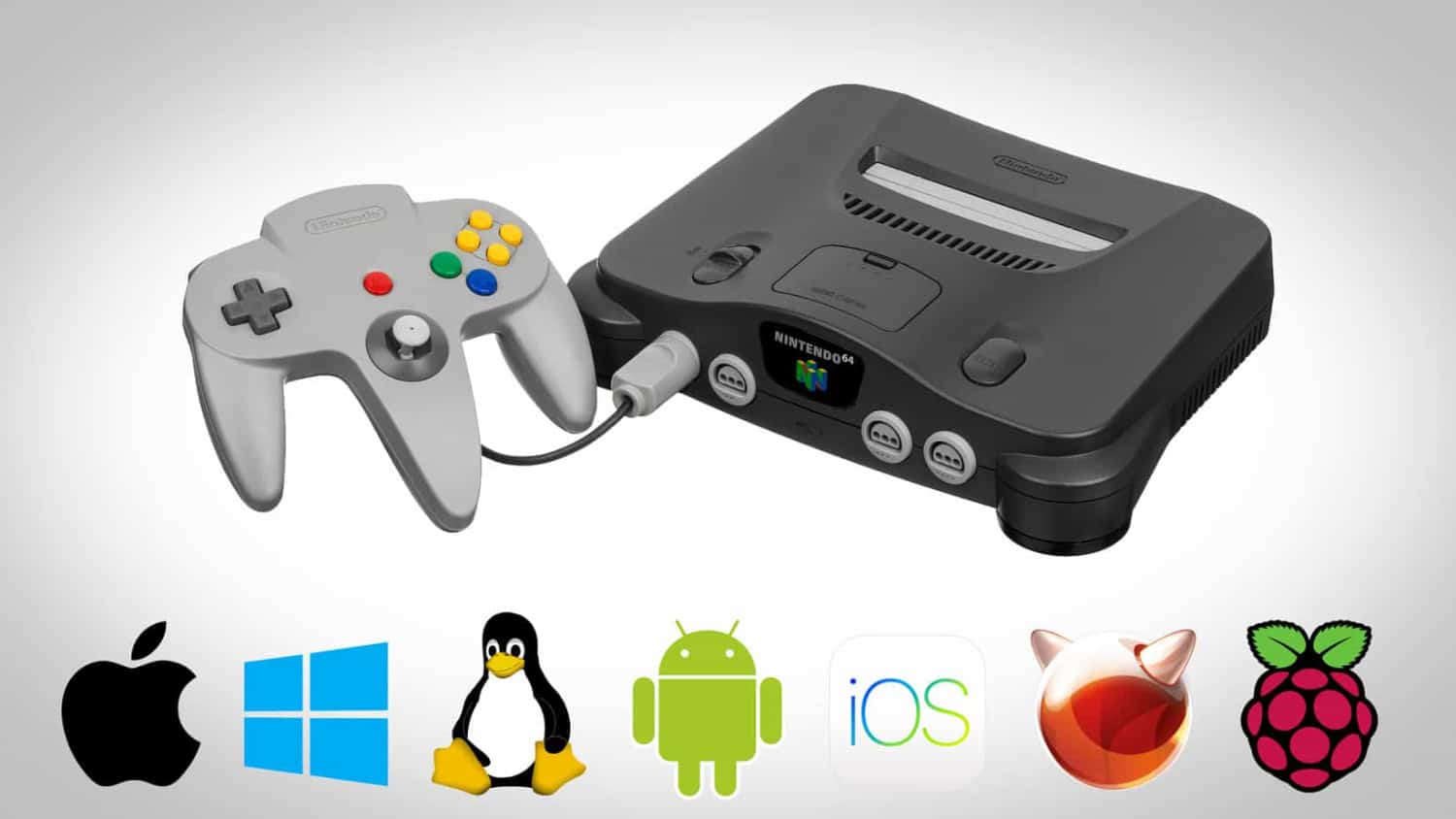 But as with any software and freeware you get for Windows, there is always a chance of some crappy malware sneaking in and messing up your ethical system, right?
So follow this article and find some good, clean sources to download the best N64 emulators for your Windows platform. Let's get to it.
See Also:  Android Emulators 
Project64
Project64 is one of the most ambitious, with a relatively cleaned-out UI and better menus for offloading game ROMs. Many games, such as Mario Kart 64, will run satisfactorily on this Nintendo 64 emulator pc.
If you have the right video and control plugins, the games should be well-mapped to your keyboard equivalents of the controller inputs (Something like Jabo's Direct3D8). If not, you can play games with any plug-and-play gamepad on your system on this N64 emulator.
Also, depending on your plugin, you can change the resolution of the video rendering and the texture quality of your graphics. You will be in awe of how much details Nintendo put into Project64, considering it came over a decade ago! There is one annoying issue in this N64 emulator, though, and that is related to sound.
As I mentioned earlier, N64 emulators are far from perfect. If the sound plugin is not the right one for a game ROM, it will start playing weird noises and glitch-up sounds altogether.
That is the complaint with the latest build of this N64 emulator, version 2.2. For better performance and solid execution, I suggest getting the slightly older 1.6 version of this N64 emulator.
Now, when you do the Project 64 download, your security software might warn you that this software can harm your computer. This is because the original emulator comes bundled with software that is adware. It is the means of monetization by the team behind Project 64.
It isn't wrong to expect rewards for hard work, such as they have done here, but if you want an ad-free version, I think I have found the link to that as well.
Visit Here: Project 64 Emulator
Nemu
Nemu 64 is another efficient emulator for the Windows system. It is lesser known than the others on the list. But it is highly compact as an N64 Emulator. With no hassle of specific installations, it provides smooth game emulation.
Among its many features, the most eminent is the offline multiplayer feature. This allows gamers to enjoy a competitive multiplayer game offline. Unlike other emulators that function online, Nemu allows offline play as well.
The compatibility with the various joysticks and gamepads is also on-point. You can save the progress of a game at any point in time because it creates backups. Nemu64 is light and condensed, which makes it one of the best N64 emulators for Windows PCs.
Furthermore, it supports many of the Nintendo 64 games and emulates various console hardware functions.
Also, it uses DirectInput and Direct3D to run on almost any 3D-card-enabled system. To top it all off, this is 100% safe and virus-free. Thus, Nemu is an easy-to-use, compatible, and great 64 emulator.
Visit Here: Nemu N64 Emulator
See Also: 11 Best Nintendo 3DS Emulators For PC [Updated]
Mupen64Plus
These guys are probably the only real competition that Project64 will ever face regarding N64 emulators. Some things work better on this, but only one thing bothers me about this emulator program. It does not have a guided GUI setup.
It is entirely reliant on a primitive command line interpreter, which makes the process a bit more difficult for beginners and altogether more annoying for everybody. But since you are in this article looking for emulator software to get N64 games running on Windows, I assume that you are relatively tech-savvy.
Although there is one bright side to this command line madness, the developers seem slightly more "into it" than Project64. We can easily see any issues and bugs that developers iron out relatively quicker as soon as they give their attention to the development team.
Moreover, If you are curious about the Mupen64Plus N64 emulator, you can check out more at their website and see what they are up to.
Visit Here: Mupen64Plus N64
Supra HLE
Supra HLE has highly advanced customization features. Due to this reason, it is generally preferred by professionals rather than casual couch gamers. HLE stands for High-Level Emulators that provide higher-level and extensive features absent in the other N64 emulators.
However, if you constantly use N64 emulation, then the Supra HLE will marvel you! New users are not advised to use this advanced emulator because of its complicated functioning.
This emulator allows a lot of adjustment options. You can change the graphics, resolution, and sound according to your whims. Additionally, it is compatible with all kinds of gamepads and joysticks.
Moreover, the Supra HLE allows you to set the video plugin, audio plugin, and buffer size. Thus, in simple terms, it delivers smooth emulation through its highly complex processing, that too, without disturbing the Windows system.
However, certain features of the Supra HLE are even more advanced for professionals. As a result, the advanced configuration options may be complicated to understand. Interestingly this emulator is supported by Windows 7 with no errors at all. But on the Windows 10 system, it is not as smooth.
Also, remember that you need to configure the Supra Configurator 2 before running the Supra HLE. The complicated system may seem to be prone to viruses. However, you will face no such issues if downloaded from the official site.
Thus, overall the Supra HLE is a relatively efficient emulator with advanced features that are perfect for professionals but not as suitable for beginners.
Visit Here: Supra HLE
OpenEmu
This emulator features one of the most attractive user interfaces I've seen, and it neatly organizes everything for you in alphabetical order. Simply drag and drop ROM files into the emulator, and OpenEmu will handle the rest. It's also one of the most straightforward tools for mapping your USB controllers.
To map your controller buttons to the emulator, plug in any USB or generic Bluetooth gaming controller using softwares like DS4Windows or others.
OpenEmu is based on various emulator cores and can run games on Atari 2600 and Wonderswan without hiccups. Mupen64 powers its basic N64 emulators and allows users to save their games whenever they like.
Visit Here: OpenEmu
Mega N64
This is a Mupen64Plus version that has been optimized for Android phones. The app is accessible on the app store, so there are no other purchases you need to fret about. Mega N64 might be the most incredible Android N64 emulator available.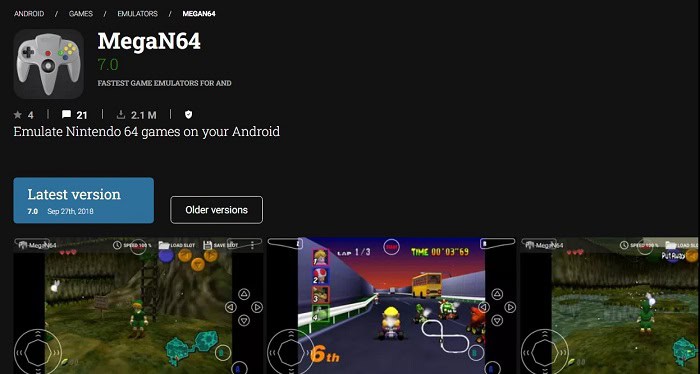 It is based on Mupen64Plus and has a few modifications that make gaming on the move as simple as plugging in your N64. The graphics are pretty good for something that runs on Android and rarely lags.
Visit Here: MegaN64
See Also: 7 Best NES Emulators for Windows in 2023
1964
Among the most appealing features of 1964 is the ability to modify ROMs once they have been imported. For those who aren't aware, you can create your cheat codes and change levels to your liking! This emulator has a few flaws, and games may occasionally crash at the most inconvenient spots.
Even so, most issues may typically be resolved by 'turning it on and off again' by pausing and resuming play.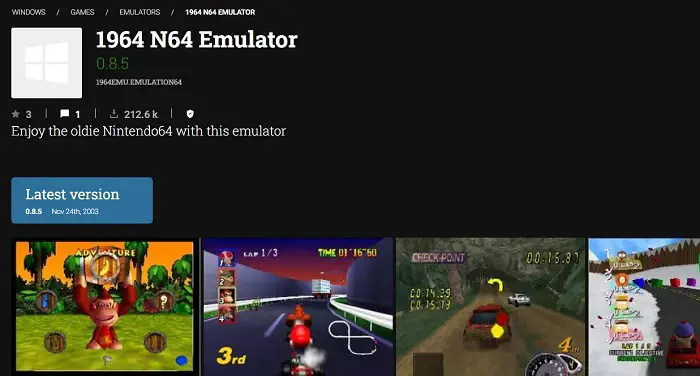 You can complete all the previously too-difficult levels by creating your own rules! Additionally, this emulator is highly user-friendly, making it ideal for people who aren't particularly tech-savvy.
Throw in a beautiful user interface and complete joystick and controller compatibility, and you've got yourself one of the best fully functional N64 emulators.
Visit Here: 1964
Cen64
The Cen64. One of the newest emulators to come out into the emulation world. Despite its infancy, it's an excellent pick because it prioritizes precision and strives for high-quality gaming.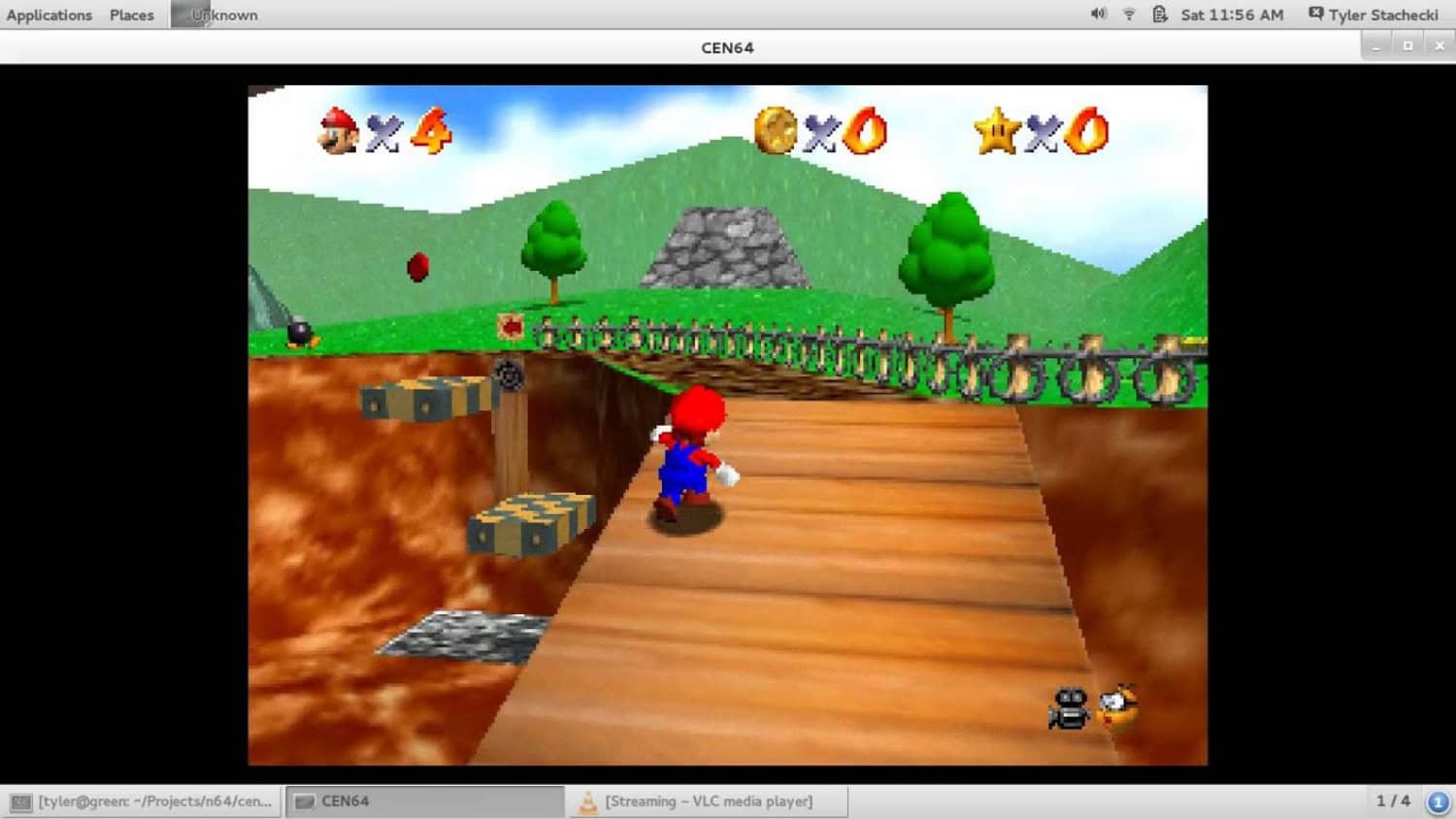 Unfortunately, because Cen64 is so new, it lacks a user interface. As a result, it may only be exposed to tech-savvy users or die-hard enthusiasts.
Despite this, it has a lot of promise because it's designed to operate on all critical operating systems, including Mac and Windows, with support for even Linux. You may try it out if you're up for the task.
Visit Here: Cen64
BizHawk
This isn't to say that BizHawk strews hacks across your game. Instead, it includes emulation features such as save states, frame-by-frame progress, and slow motion to aid with game speed.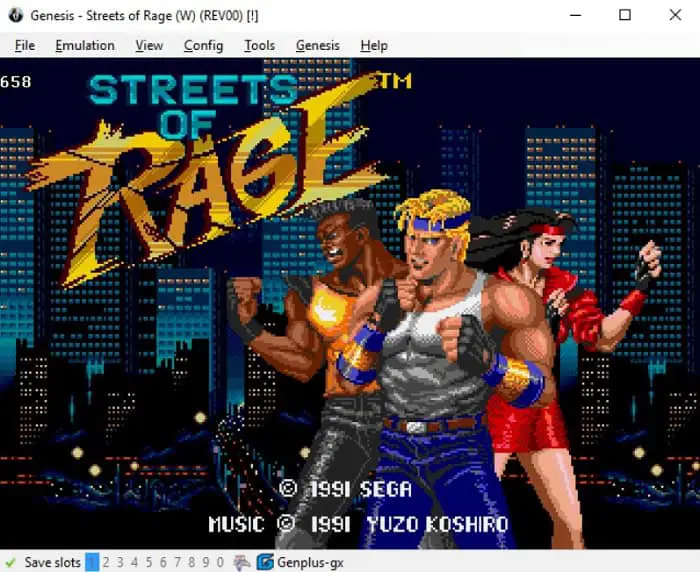 BizHawk is a good option, as it correctly emulates games with little to no issues. The emulator also supports Atari, Gameboy, Sega, PlayStation, and other older systems. As a result, it's a fantastic all-around emulator for Windows.
Visit Here: BizHawk
See also: 4 Ways to Fix App Not Installed Error on Android Devices
Retro Arch
Regarding multi-platform compatibility, Retro Arch is one of the top N64 emulators. It is compatible with all critical operating systems, including Android and jailbroken iPhones. The program's UI is extremely user-friendly and supports many consoles.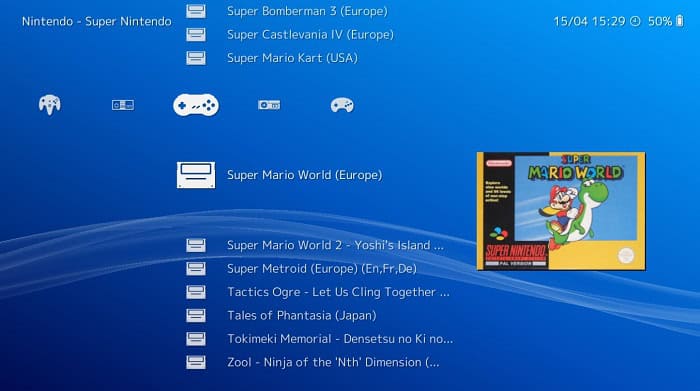 You need to locate your download files and begin playing since the settings for each device are already configured. Its fantastic features make it easier for blind, disabled people to use.
To top it off, if you don't want to deal with ROMs, you can actually play original game discs through it.
Visit Here: Retro Arch
See Also: 20 Best Free And Paid Benchmark Software For Windows
FAQs
What are the system requirements for running N64 emulators?
The system requirements for running N64 emulators vary depending on the specific emulator and the games being played. Generally, you'll need a relatively powerful computer with a decent CPU, GPU, and sufficient RAM to ensure smooth gameplay.
Can I use N64 game cartridges with an emulator?
N64 emulators do not support physical game cartridges. Instead, they require digital copies of the game ROMs (read-only memory) or disk image files. These ROMs can be obtained from legal sources, provided you own the original game.
Are N64 emulators legal?
The legality of N64 emulators depends on the jurisdiction and the specific circumstances. Emulators are legal, but using copyrighted game ROMs without proper authorization is illegal. It's essential to ensure you have legal access to game ROMs before using them with an emulator.
Can I enhance graphics and performance with N64 emulators?
Yes, many N64 emulators offer options to enhance graphics and performance. These include higher-resolution rendering, texture filtering, anti-aliasing, and other visual enhancements. However, enabling specific enhancements may require a more powerful computer to maintain smooth gameplay.
Conclusion
I thought several others were not worth your time because they don't work well. So I found that these two were the most functional depending on public opinions, the development rate, and health.
So feel free to download this software. Throw some ROMs on there and start playing till you've had enough of Donkey Kong and the classic Mario Kart 64. But I doubt you will ever switch back after starting on these titles. But I wouldn't either. So go ahead and knock yourselves out with these n64 emulators.