There are so many circumstances when you need to run Android apps on your PC like gamers want to have some tremendous experience on comparatively giant screens or Android Developers want to debug their apps, etc. But how can we do that? Of course!! By Using the Android Emulators for PC. They can provide you with a lot of fascinating assets.
Usually, Android apps and games can be downloaded and handled on your Android smartphones. They cannot be downloaded off of the Google Play Store precisely to your PC because of usage on Android operating systems only.
But, when you download an Android Emulator onto your computer, you will be able to use Android-based applications and games on your computer. When you install an Android Emulator on PC, you will be able to do on your PC each and everything that you can do on your Android smartphone.
For all those who love using Android apps and playing games on a larger screen and gives you the perception of indulgence and contentment, Android Emulators are the solutions for you.
Android Emulators provides some additional features like App developers use them to analyze their applications before shipping it out, a workaround for people who don't have an Android phone or high-end Android device, etc.
At present, there are plenty of Android Emulators available on the market that lets you download and install your most favorite apps and games on your PC.
Choosing the perfect Android Emulator may seem to be a vigorous call because you need to review them independently and then explore which one is prominent which takes a lot of time. Here are some of the outstanding Android Emulators for PC which can make things easier for you. Let's take a look!
Best Android Emulators for PC
BlueStacks 3
BlueStacks is one of the finest yet free Android Emulator for Windows and Mac. It comes up with Google play installed so you can easily download any app directly from the Play Store and use it.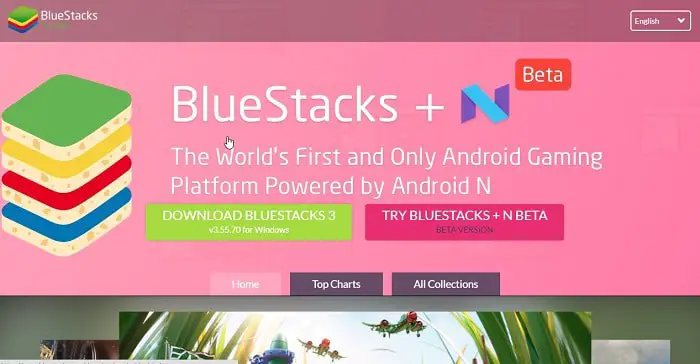 The Emulator also provides rotation and comes with Twitch live stream for gamers. Earlier versions of BlueStacks were kind of bloated. The newest BlueStacks, dubbed BlueStacks 3 came out in 2017. It can launch multiple instances so you can play various games at once. Also, it includes key mapping and settings for many games installed.
See Also: How to Get Kinemaster For PC Without Bluestacks in 2021
Nox App Player
Nox Player is another one of the most popular Android emulators for PC. The emulator is great for gamers and has impressive features. Nox also come with Google Play store installed, so you don't have to worry about apps.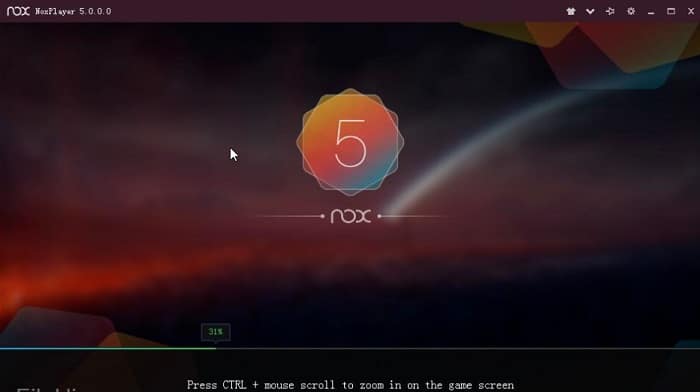 Apart from this, the Nox App Emulator also comes with preferences to simulate touch or gestures and an opportunity to record the screen so that it can be shared or played later. The interface of this one of the Android Emulators for PC is a little different from others, but you will get the hang of it once you start using it.
Andy Android Emulator
Next on our queue is a free Emulator Andy who is far easier to install and is compatible with Windows and Mac as well. Dedicated Graphics card is not necessary to operate smoothly, and it works well with only on board graphics.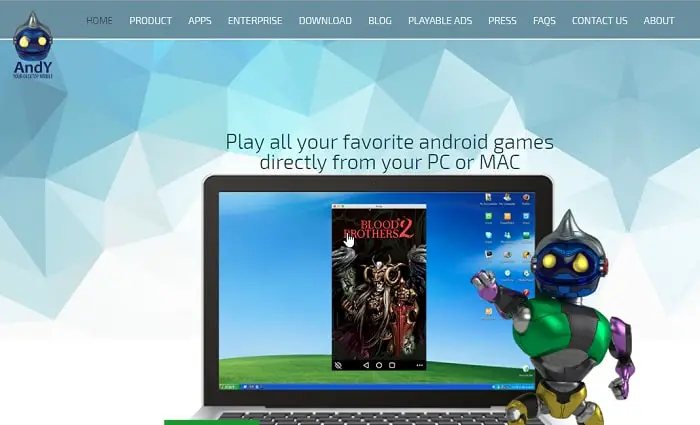 It runs pretty much the integrated gamut of Android experience inclusive of productivity apps, launchers, games and you can further install root access if needed and that makes it great as a productivity-focused Emulator.
You may use your Android cellphone as a remote control while playing games. Some have experienced installation issues, so you have to be careful with the installation setup. Do not click "Next" button, be sure that you read what you have installed.
See also: – Top GBA Emulators For PC – TechWhoop
GenyMotion
GenyMotion is a complete package for Android Developers that is compatible with Android SDK tools, Eclipse and Android Studio. It is available for Windows, Linux, MacOS, and cloud-based as well.
When you install it, you can go ahead with the installation of GenyMotion plugins on your Android Studio for quick access. You can automate your app testing through GenyMotion's Java API and imitate the fake SMS/Calls to know how your app reacts to that situation.
This one of the Android Emulators for PC takes advantage of OpenGL compatible graphics card, which slightly makes it faster and more responsive when performing any Graphics oriented tasks. Its free version provides you some essential non-commercial features, but if you are a professional app developer, then you should get it's premium version.
MEmu
MEmu is lightweight Android Emulator for PC comes in few Kernels that support Android Jellybean, KitKat, Lollipop. It supports both AMD and Intel systems also the dedicated and integrated graphics.
MEmu offers some outstanding features like- it's touch emulation facilitates you to play Android games on your PC with Keyboard, mouse or even Joystick.
It supports multiple instances and perform a sort of multitasking within the Emulator, includes drag-and-drop to install APK files, secure file sharing between Windows and Android, keyboard mapping and many more.
Android Studio's Emulator
Android Studio is the Google satisfying Emulator that simulates various Android phone, tablets and Android TV on your computer. It comes with predefined configurations for prominent device types and can transfer data faster than a device connected to USB.
Besides this, it can simulate incoming phone call and text messages and specify the location of the phone. Moreover it affects different network speeds, rotation, and other hardware sensors.
Remix OS Player
Remix OS Player is one of the best Android Emulators for PC. It works best with Android 6.0 Marshmallow. Remix has a feasible user interface and is inbuilt in Google Play Store.
What sets Remix OS apart from other Emulators is its "dual booting capability". It is an efficient software optimization efficiency through which you can run multiple games simultaneously. Also it provides you with a full keyboard and mouse support.
KO Player
Ko Player is another Windows-only Android Emulator that is compatible with most of the games and apps. Its key features include- its adaptable resolution makes it the best solution for an app like YouTube to watch the content in full-screen.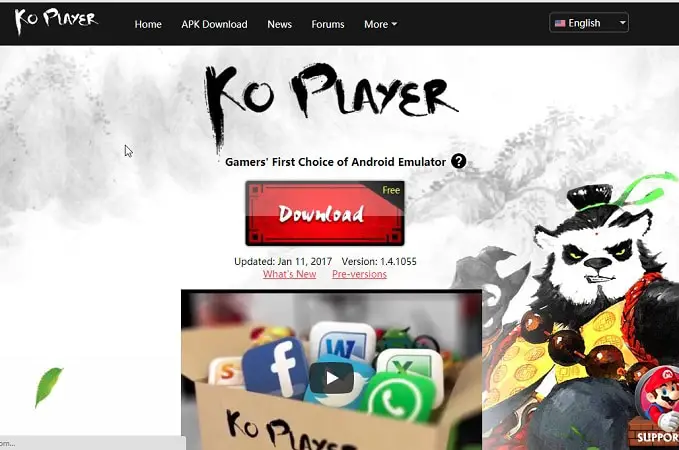 Also, it provides drag-and-drop for installing apps. Furthermore it supports most of the wired/wireless keyboard and mouse. It is compatible with both AMD and Intel processor platform, can play, stream and record game play directly from the Emulator.
Final Words
All in All, these are the best Android Emulators for Windows PC. Hope you liked our list of Android emulators for PC.
See also: Fastest Setting For PCSX2 (2020)