Launched in 1979, Intellivision was a video gaming console setup developed by Mattel Electronics. The company sold the product for 12 years, with approximately 3 million units running in the market. Although, the console didn't make it to the end and was finally discontinued. Many players were left struck by the event, and all 130 games were not playable after that. So emulators were the go-to for gamers everywhere. So recently, we came across some of the best Intellivision emulator picks that you can use in 2023. It will bring back memories that you had as a child. New users can also try the same and experience some retro gaming action.
See also: How to Make Dolphin Emulator Run Faster [Configuration]
Nostalgia Emulator
The first Intellevision emulator we will discuss is the Nostalgia Emulator. As the name says, this emulator helps you relive all your 'nostalgic' moments regarding gaming. The emulator was created by Joe Fisher, a famous developer and programmer. Moreover, it can support most of the old Intellivision games and the new ones. Users can customize their game box and overlay images that will appear along with the game. The groovy and retro user interface enhances the overall gaming experience. Thus, most players prefer it over other emulators available in the market.

It also records movie captures (AVI Format), screen captures (BMP Format), and sound captures (WAV Format). It is undoubtedly the perfect way to run actual Intellivision games on your PC without any external tools. Although, it is only available for the Windows operating system as per the latest updates.
Download: Nostalgia Emulator
jzIntv
jzIntv is another particular Mattel Intellivision emulator that works wonders while running games on your PC. Moreover, it supports various file extensions such as .BIN+CFG, .ITV, .ROM, and many more. Joe Zbciak developed the main emulator, while the jzIntv GUI was created by Arnauld Chevallier. If you want to enjoy games on the big screen, jzIntv can extend resolutions up to 320×200, 640×480, and fullscreen modes. Hence, you will have enough graphics and pixels to view tiny objects during the gameplay.
The emulator is compatible with various devices like Windows, Mac, and even Linux OS. Although, INTV2PC and CGC support are only available in Linux and Windows systems. Apart from Intellicat and Intellivoice, jzIntv supports ECS through the ecs.bin file in your directory. Players can also have an analog joystick that resembles the original model of 1980. Make sure to store various gaming actions by movie recording, taking a screenshot from the emulator itself.
Download: jzIntv
Bliss
If you are looking for an Intellivision emulator for Windows, Bliss is an ideal tool. The emulator came into the market during the early 2000s, making it the first Intellivision emulator of the century. Kyle Davis, the creator of Bliss, initially used C# language to code the entire program. However, it was quite bulky, and later, he switched to C++, which is better and reduced the program's complexity.
It was working fine, and users had no issues while running retro games on the platform. Bliss even supports ECS and Intelligvoice for the best gaming experience. The emulator finally ended in 2006 after being an eternal "bliss" for players enjoying Intellivision games.
Download: Bliss
Pantheon
Next, we have the Pantheon emulator that will support all games present on the Intelevision console. It is known for providing a high-end gaming environment for players across the globe. It can help various old computers along with devices running on the latest Windows OS. You can play Intellivision emulator games, but it lacks compatibility with ECS files.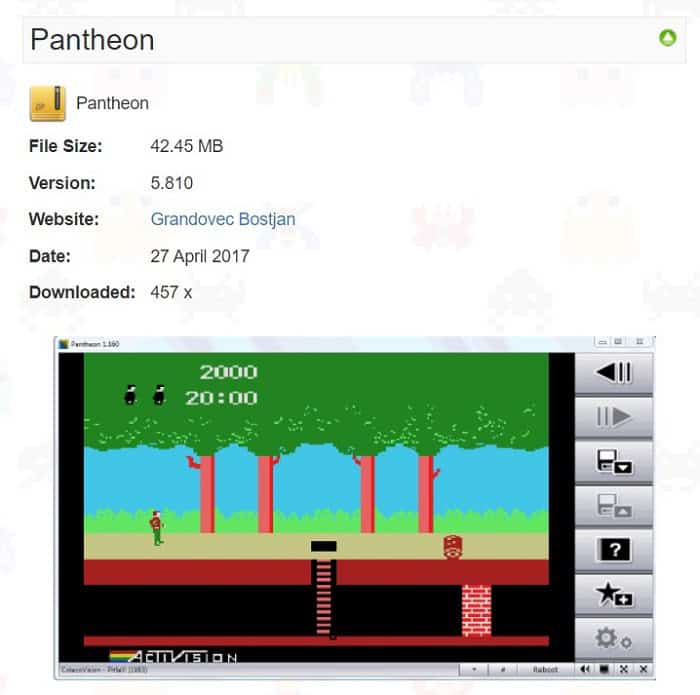 The developers are still keeping the platform updated with new upgrades. Players also don't have the option to use Liberto Core while using Pantheon. The best part is that emulator will automatically download all available games from their sources. Therefore, you don't have to spend time searching for each game individually on web pages.
Download: Pantheon
MAME
MAME or Multiple Arcade Machine Emulator does exactly what it says. The emulator is available on multiple platforms like Linux, Windows, and Mac OS. Being an open-source platform developed in the C++ language, it is quite dependable.
It can also support various arcade games and ROM sets, which makes it comparatively large. Moreover, players can enjoy all additional features like Liberto Core, Intellivoice, and ECM files. If we talk about its speed and agility, it can be a moderate tool. After all, managing large files at high accuracy is not an easy task.
Download: MAME
FreeIntv
Last but not least, we have FreeIntv, a popular Intelevision emulator in the gaming community. It is an open-source core emulator only available for players using Windows or Raspberry systems to play games. The overall interface is quite simple and easy to understand. Thus, even veteran players will have no issues accessing their favorite games on the platform. The software can support Intellicart ROM images and does not require any rooting procedures.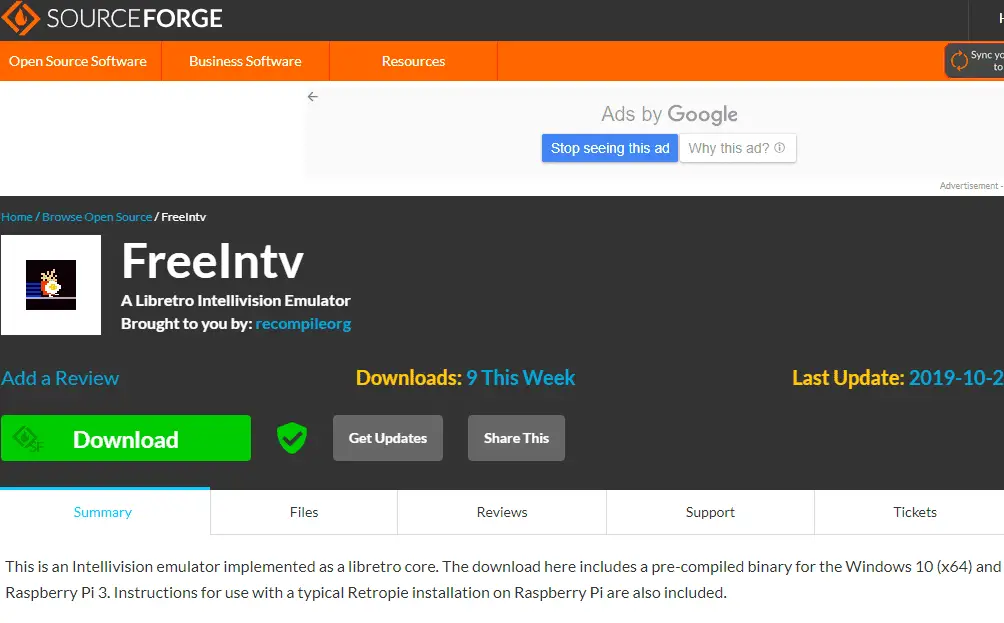 Moreover, it comes with pre-configured .bin and .int files in the directory. Some key features of FreeIntv include Virtual Keypad, Pause button, compatibility with 64-bit Windows OS, etc. You can use the keypad for 16-way movement along with setting up the game configurations. It can also swap the controllers without manually removing them from the port.
Download: FreeIntv
FAQ's
Is there an Intellivision emulator?
Yes, It is an emulator for Intellivision. You can use them for playing Intellivision games.
How much is my Intellivision worth?
The rate of Intellivision varies with the years; it keeps decreasing. According to 2022 reports, it is worth 65 dollars.
Are console emulators illegal?
Yes, console emulators are legal and safe to use, but you should know that ROMs are illegal.
What generation is Intellivision?
Intellivision comes in the second generation in the history of video games.
Final Thoughts
We hope you know the best Intellivision emulators you can download and install on your PC. Further, you should follow the guidelines mentioned along with each software for optimal output. If the system is not compatible with any emulator, it will lead to bugs and errors. For additional details, refer to the official webpage of Mattel Intellivision and corresponding emulators.
See also: 10 Best Neo Geo Emulators to Play Games on Other Devices